Kieran Doherty/Oxfam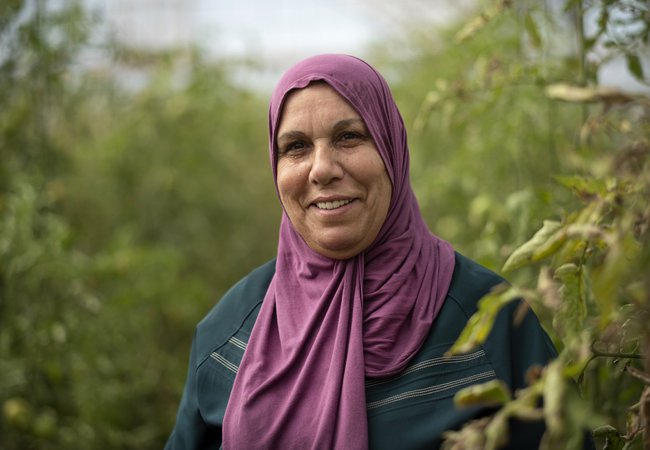 About Oxfam's work with the Private Sector
Oxfam is working towards a future where businesses play a leading role in overcoming poverty, respecting human rights and empowering women.
Our vision
With their global supply chains, extensive resources, insights and influence, companies can make a real difference to the fight against poverty. That's why Oxfam works across the private sector, from SMEs to global companies, encouraging business to contribute to a fair, sustainable economy that benefits everyone.
Why we work with the private sector
We want to harness the power of business as a force for good. We encourage companies to take action to respect human rights in line with international standards and guidelines and empower women in their supply chains. More than this, our strong ability to address the root causes of poverty enables us to advise businesses on transforming their business models to improve lives and livelihoods across whole sectors.
Where people are unable to access their fundamental rights or business practices are unintentionally harming the most vulnerable, Oxfam campaigns for change. We collaborate with others to create lasting solutions, and advocate for more progressive policies to help guide businesses towards more responsible, inclusive practices.
How we work with the private sector
Oxfam works with actors across the private sector, from SMEs to multinational corporations, encouraging companies to contribute to a fair, sustainable economy that benefits everyone.
Firstly, we seek to shift the role of business in society. We want to see a wholesale transformation of 'business as usual', with new, equitable business models designed from the outset to share power and value fairly with stakeholders and maximise positive impacts for people. Secondly, we work with companies across their value chains to protect people's human rights, improve smallholders' and workers' livelihoods, and promote women's economic empowerment.
Oxfam's private sector work supports many of the UN's Sustainable Development Goals. In particular, we're contributing to eliminating poverty and hunger, promoting gender equality and decent work, achieving clean water and sanitation for all, and reducing inequalities.
We also sit on the sustainability advisory boards of organisations including Marks & Spencer and Unilever. Our teams' advice is informed by Oxfam's extensive experience of research, advocacy and programme delivery. Our experience of working with partners in 67 countries enables us to work at scale for greater impact.