www.shutterstock.co.uk

Ethical Fitness Challenge
Start 2022 by putting your best foot forward whilst helping others. Our world, your way.
Climate change is affecting millions of the world's poorest people, right now. We all live in this world together. Together we have the power to fix this.
Choose a fitness challenge to take on over 4 weeks – whether it's running, cycling, stepping or even planking! Your challenge, your way. Entry is free and along the way, you'll be fundraising £100 to help communities deal with the frequent and extreme weather that is destroying homes and wrecking lives.
Your £100 could help build toilet and washing facilities for families who have been made homeless, or it could feed a family of six for a month.
Registration is not yet open, but keep up to date by registering your interest.
With the Ethical Fitness Challenge, you won't only improve your physical fitness, but also your mental wellbeing and the world around you.
Every week throughout your 4-week challenge, we'll send you an e-mail with 7 days' worth of tips and activities to;
Motivate you towards your goal
Suggest eco-friendly lifestyle choices
Give you self-care ideas to help you look after your wellbeing
Social media downloads
Let your friends know you are taking part, and encourage them to get involved!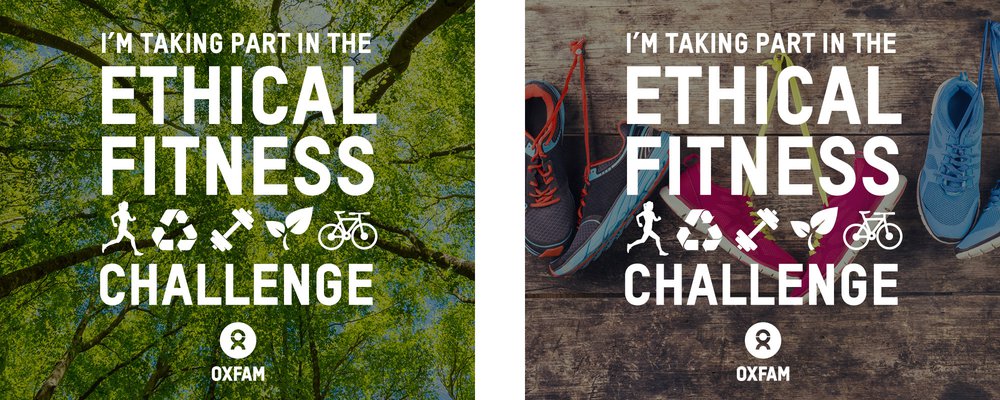 When the Oxfam challenge popped up on Facebook, it seemed like a great way to raise much needed money while giving myself a new fitness goal. The climate emergency is already affecting lives and livelihoods – Oxfam's projects will build resilience and bring hope."
Indira Mann, Angus, Scotland
Frequently asked questions
Talk to the team