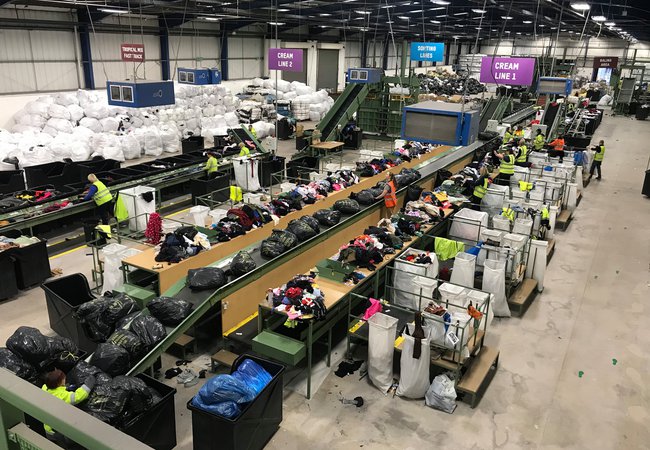 Volunteer in our online shops hubs
We have a wide range of volunteering roles in our sorting and distribution hubs in Batley and Milton Keynes.
These include: treasure hunters, garment care specialists, photographers, online listers, customer care advisers, and pickers and packers. It takes all sorts to run an online shop!
Volunteer in an Oxfam hub
Our warehouses are next generation sorting and distribution hubs for clothing and textiles which are processed for sale on Oxfam's Online Shop. They are designed to handle the high volume of goods that are donated to Oxfam via our shops or donation banks, with facilities to take the donated items from pallet to website, and from there all the way through to dispatching to the customer. Our hubs are purpose-designed and offer a vibrant environment with social space.
We are looking for enthusiastic volunteers with a passion for fashion or homeware, photography, social media, customer care, online research, copywriting, or dispatch and logistics. You don't need to be computer literate to join our team, there are volunteer opportunities for all.
We are always keen to involve corporate or employee volunteers, or even social groups looking to give their time. We can accommodate groups of up to 20 people who will enjoy preparing our high quality donations for sale on our online shop, from photography to online listing. Oxfam's group volunteering days are a perfect way to add some creative flair to your working week, enjoy our lively environment and make a real difference to lives around the world.