10 Meaningful New Year's Resolutions You'll Love Keeping (and How Oxfam Can Help)
The year ahead may feel uncertain, but no matter what challenges we might face, there are so many things you can accomplish, big and small.
Meaningful New Year's resolutions can help you to concentrate on the goals that are most important to you. And teaming up with Oxfam means you'll be helping to beat poverty too.
Here are some doable, feel-good New Year's resolutions you can set, strive for and achieve during the year ahead.
1. Get crafty
goffklein.pro/Shutterstock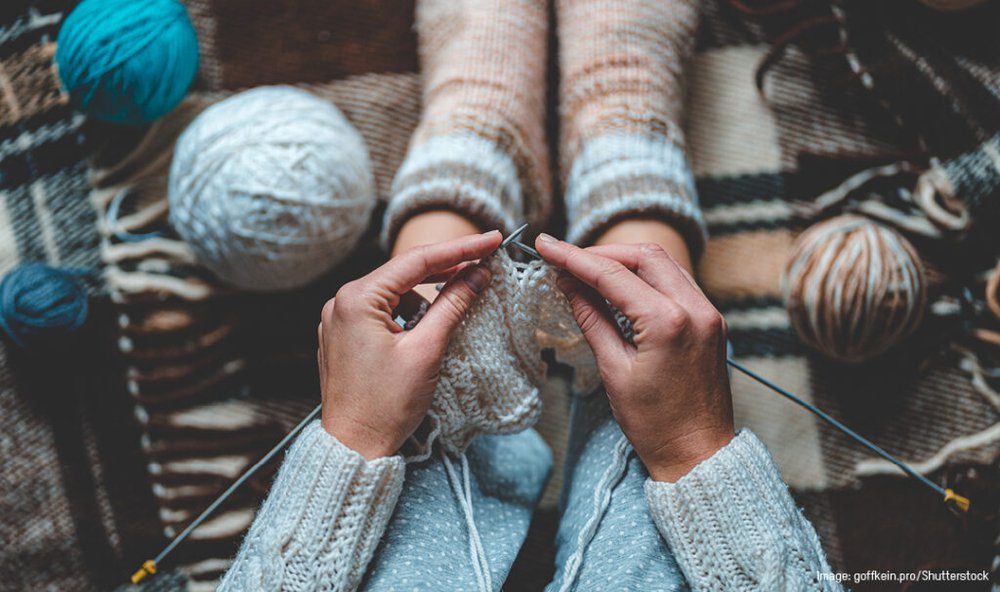 2. Volunteer in our shops
No matter your area of expertise, or if you'd just like to meet like-minded people, volunteering in an Oxfam shop can be a great way to give back. How much time you volunteer, and how you spend it is up to you. You can try out a range of roles to see what suits you. Oxfam has over 550 high street shops across the UK, selling donated men's and women's clothes, accessories, homewares and books. As well as our ethically Sourced by Oxfam range. No prior experience is required, and it's a great opportunity to learn new skills, find community and help beat poverty.
Kieran Doherty/Oxfam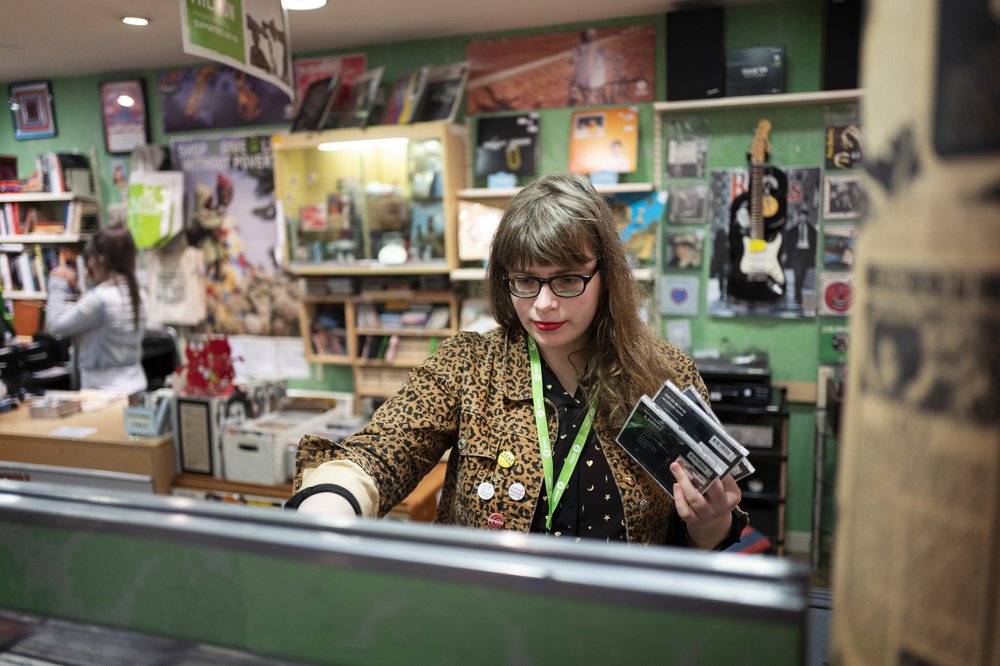 3. Attend a festival with Oxfam
Whether you're a festival veteran, or interested in going to your first big event, you'll find a warm welcome with Oxfam's festival team! Oxfam volunteers can choose from a range of festivals. From rock and pop to family-friendly folk. So there's bound to be one that fits your vibe. You can find a role as a steward helping an event to run smoothly, a campaigner sharing Oxfam's work with festival-goers, or a shop volunteer helping to run our second hand shops. This is always a popular choice, so register your interest now to be alerted early to opportunities as they are announced.
Sam Baggette / Oxfam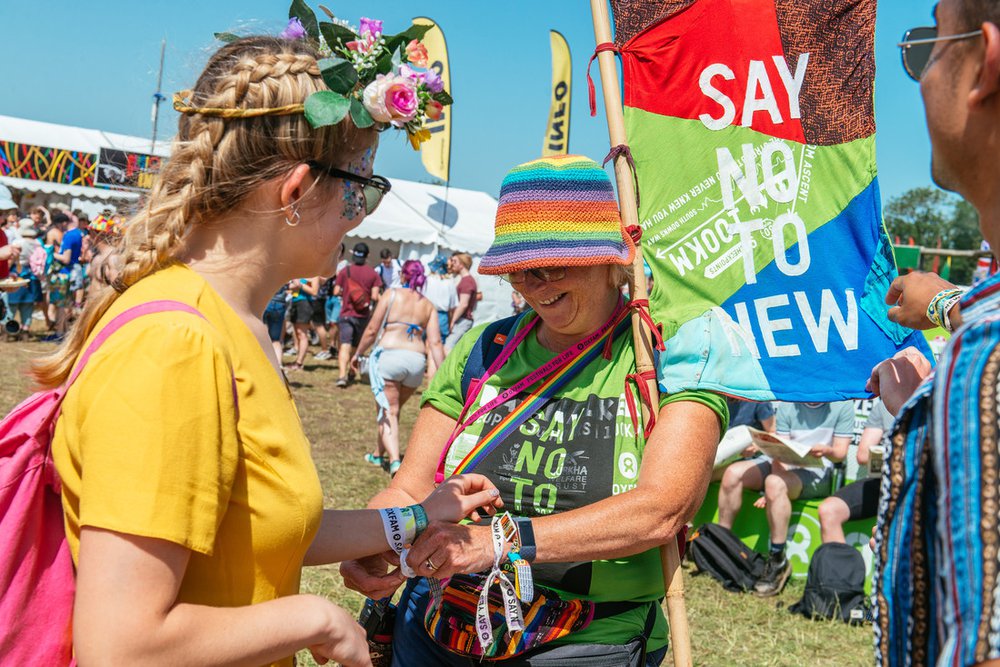 4. Broaden your reading
Reading can be a great way to transport you round the world from your sofa. To introduce you to new people and places at a time when travel may not be on the table. Or to simply unwind and relax. If you love to browse, Oxfam is the biggest second-hand bookshop chain in Europe. With over 120 dedicated bookshops plus a books section in general stores. You're bound to find something to suit you in our shops. If you already have a reading list for 2022, you can search our online book section for everything from fiction to history to biographies – and filter for the newest additions, and best prices. If it's easier for you to listen while you're busy, we have a huge range of hundreds of audiobooks to choose from as well.
Radka Dolinska / Oxfam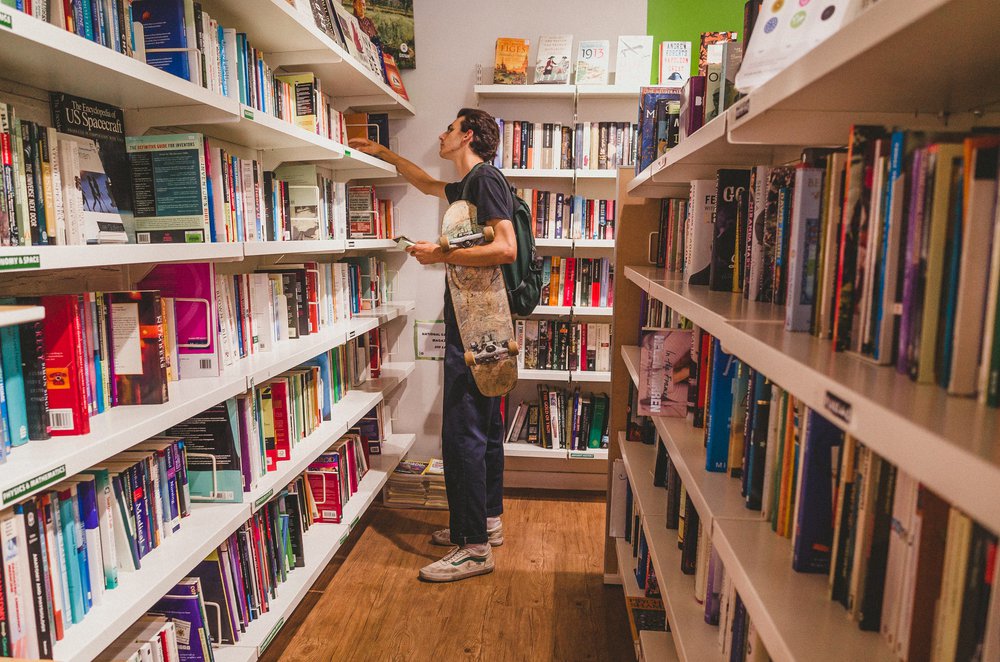 5. Declutter and donate to Oxfam
If you're planning a big spring clean, you can donate your pre-loved items to our shops. Or you can donate items by post for free using our postal donation bags. We're happy to accept (clean!) clothes, accessories, books, music, homewares, ornaments, soft furnishings, toys and games. Your unwanted clutter can be someone else's treasure. And by donating to Oxfam, you can help reduce waste and raise money to help beat poverty.
David Azia / Oxfam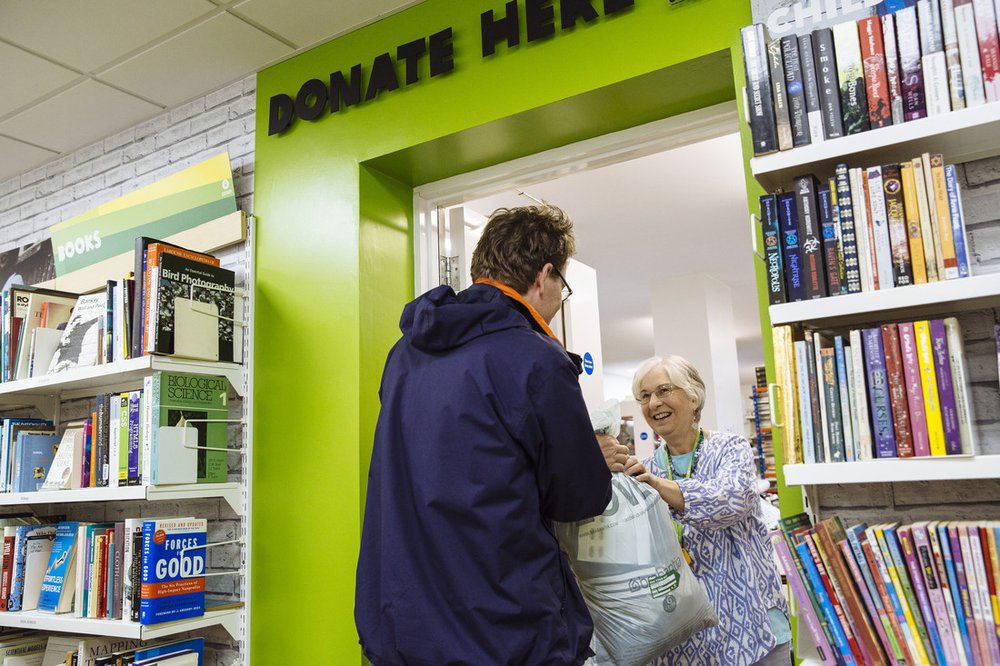 6. Improve your cooking
Curious about new cooking techniques you can use to broaden your palate this year? We have a wide range of cook books online. Keen to reduce your impact on the planet and help protect those most affected by the climate crisis? You probably already know reducing your meat and dairy intake is a great step. We have vegan and vegetarian cook books with helpful tips. So you can expand your recipe repertoire instead of feeling like you're restricting your diet. If you're looking for inspiration for fresh new ingredients to experiment with, we stock Fair Trade and sustainably sourced food online and in stores. Including spices and flavourings. And remember when you buy from Oxfam, you're helping families to put food on the table worldwide.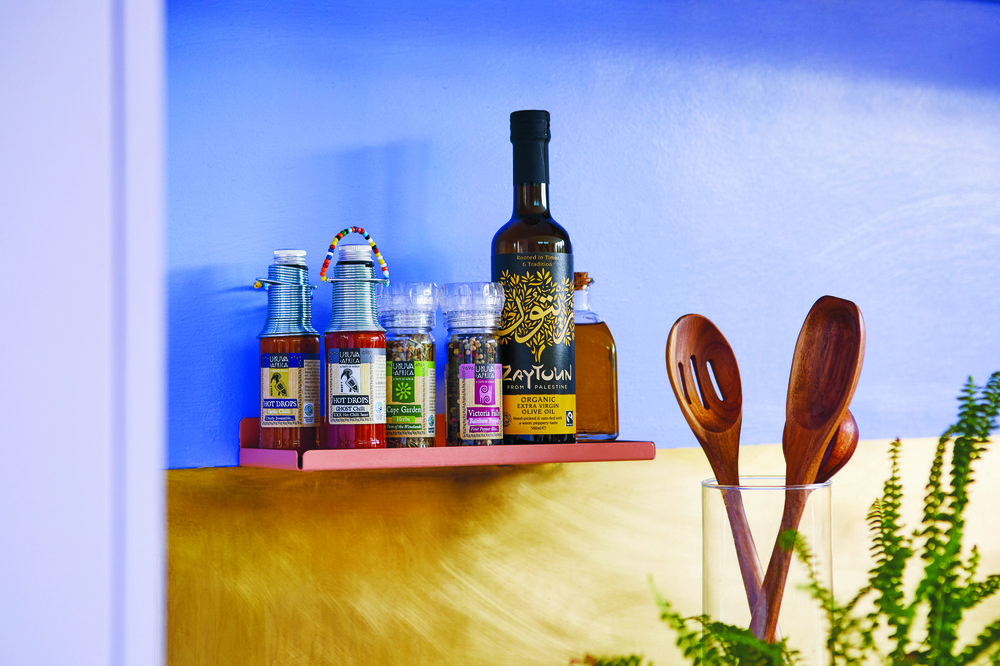 7. Grow your own
Doing our bit for the planet can seem like an overwhelming task, but even helping local wildlife in our own back gardens can make a difference. Gardening can be a sustainable and affordable way to grow food. Or to liven up your space with blooms. We have hundreds of donated gardening books online, as well as our brand new Sourced by Oxfam gardening books. So you can get tips and expertise from the professionals. We also stock seed packets, to grow wildflowers that feed bees and butterflies.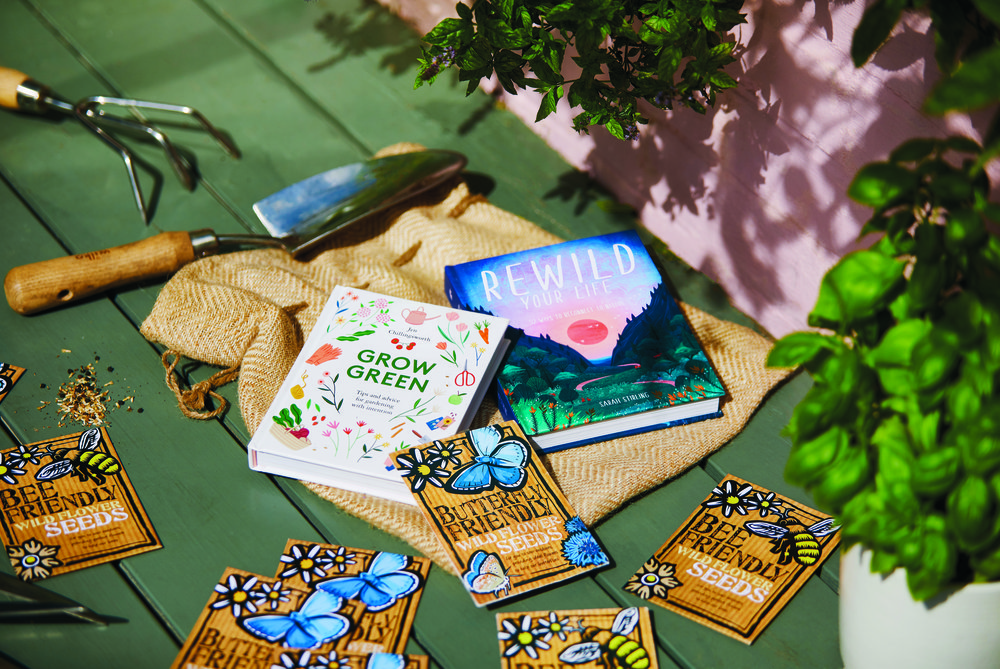 8. Buy Second Hand
Second hand buying is a fantastic way to help the planet by reducing waste, and the damage caused by overconsumption. You can put our 30-day Second Hand September challenge to buy only second hand items in your calendar. And buying second hand will have a bigger impact the more you do it, so why not start now? Challenge yourself to swap buying new items for second hand ones, and see how many items you can save from landfill – and how many bargains you can bag! When you buy from Oxfam, you know your money is going to good causes.
'Say Yes to Less' Photo: Sam Baggette/Oxfam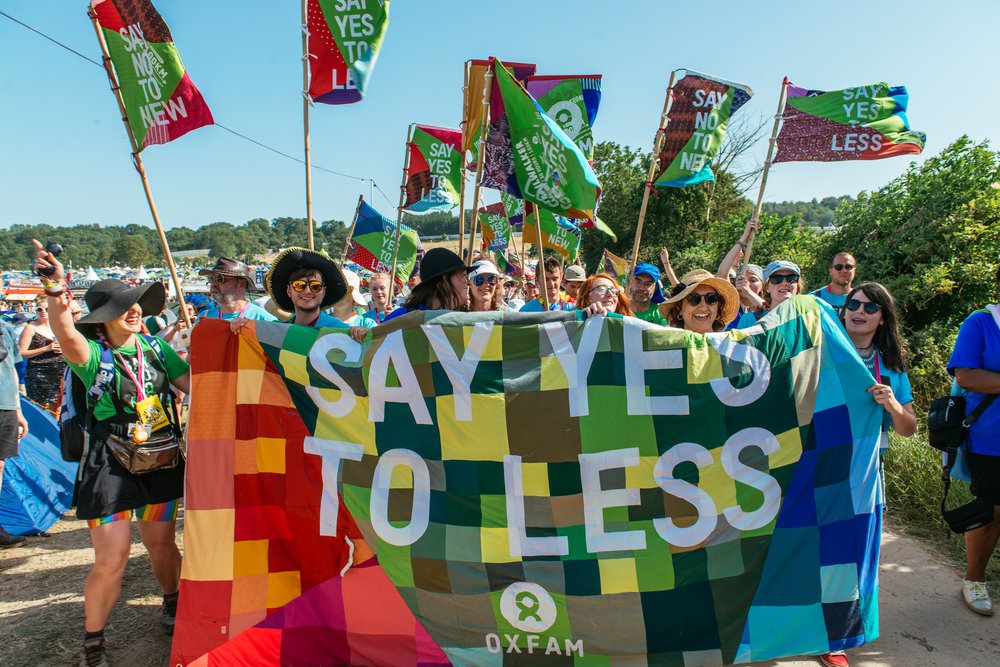 9. Support our campaigns
Actions not Promises: demonstrators call for real climate leadership. Photo: Eleanor Farmer/Oxfam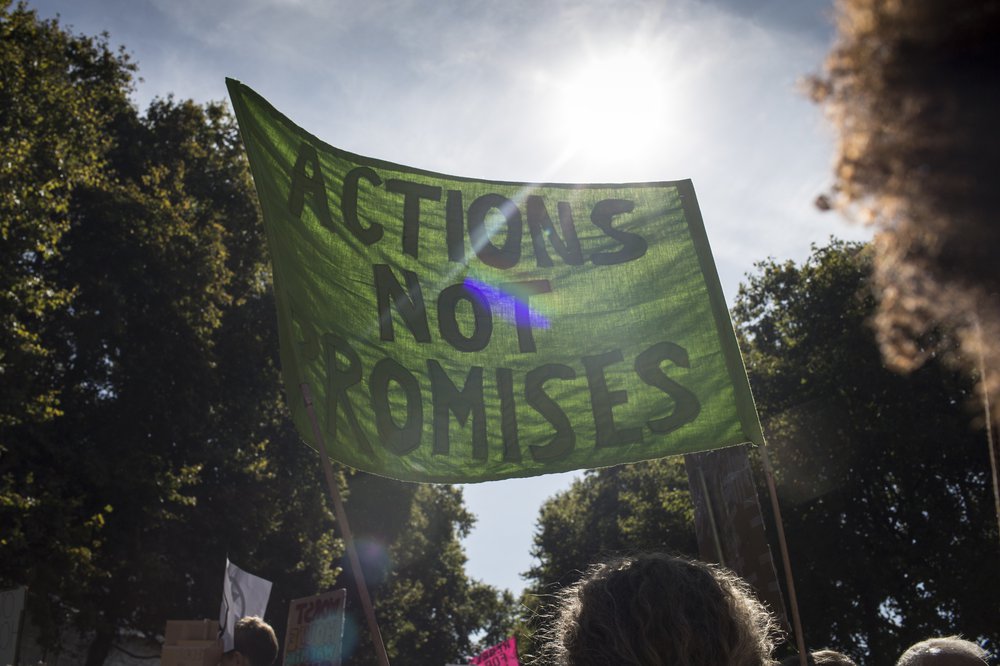 10. Become a fundraiser for Oxfam
Simon Rawles/Oxfam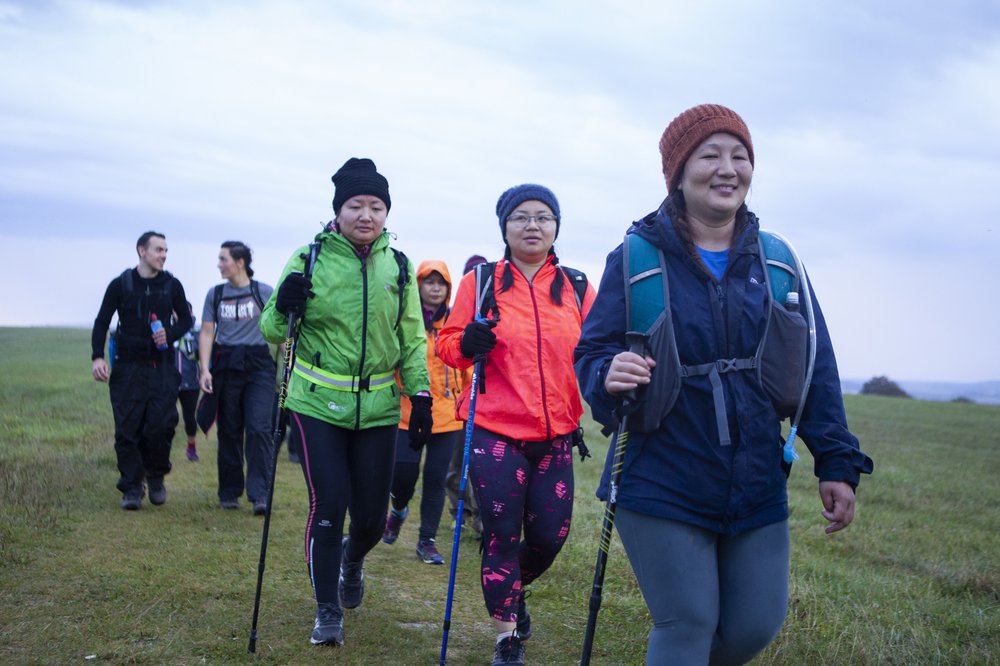 As we move on to the New Year, it's important to recognise what we can achieve when we work together. Here's to another year of working together towards a fairer world, free from poverty!