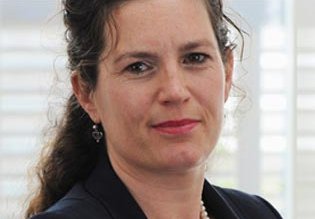 Suzy Alder
Current role:
Head of Commercial Services
Joined Oxfam in 2008:
2008: Project Manager, Trading
2011: Technology Programme Manager
2012: Head of Commercial Services
Key learning opportunities taken
Coaching and mentoring
Building relationships with colleagues
Learn from successes and failures
What was your first role? What were your aims and ambitions when you first started?
I joined Oxfam in 2008. Prior to that I had spent 8 years in private practice as a personal injury and matrimonial lawyer in Oxford. During this time I had always felt a tension between working for the betterment of private individuals and my wish to do something that contributed to a making a wider impact to those in need. This crystallised for me in 2007 and I decided to come and talk to Oxfam. I made an appointment with Jane Cotton, (former HR director) and discussed with her my ambition to work with Oxfam and what opportunities there might be to use what I identified as my transferrable skills. She listened quietly and advised that although she could see the opportunity, she would like me to show Oxfam what I could do...! I swiftly identified an opportunity through Oxjam.
Prior to training as a lawyer, I was a professional opera singer so had musical connections a plenty! I organised a massed choir's event at the Sheldonian theatre in Oxford performing a Messiah from scratch in a day - we raised £2800. I came back to Oxfam with that success and met Barney Tallack to discuss opportunities. He was positive about keeping the channel of communications open but there were no immediate relevant opportunities. Barney said he would keep in touch and a few months later true to his word I heard from him, and that there were various project management vacancies being advertised. I applied for a Books Project Manager role in Trading and was successful. When I first started at Oxfam my main aim was to contribute to ending poverty in the work I did every day, which remains my motivation today.
How long have you been with Oxfam for, and what sorts of roles have you been in?
I have been with Oxfam 8 years. I began as a project manager, moved to being Programme Manager and am now Head of Commercial Services for Trading and am part of the Trading Management Team.
What motivated you to join Oxfam, and move to your current role?
It was all about the cause for me. I wanted to work somewhere where I felt my contribution and strong work ethic could be used to improve the lives of others. The move to my current role was motivated by the same thing, the desire to work to influence change and to support Oxfam in its mission to end poverty.
What kinds of skills, experiences and knowledge, would you say, are crucial for you to deliver in your current role?
Tenacity, determination, critical thinking, drive, pro-activity, enthusiasm, good humour, the ability to negotiate and influence and a sense of working towards a greater goal.
What is the most useful thing a manager or colleague or mentor has done to help you with your learning and your career?
I have a very supportive line manager. She has been a constant in my Oxfam life and encourages personal development as a priority. This means that I am self aware and self critical. I proactively evaluate my performance regularly, identifying areas for improvement and acting on these, knowing I have her full support to do so.
Has there been a particular learning experience, or several, which contributed significantly to bringing you to where you are today? If so, could you please tell me about it a little?
Creating new projects and working with uncertainty have been great learning curves for me across a number of past and current work areas. Within an uncertain framework it's important to work with an open mind, seek and rely on advice from your colleagues, be innovative and clear about your objective and the beneficial output of any activity, and to analyse and evaluate progress. All these skills are fundamental to success in my current role.
What do you think are great ways to learn and progress which people don't always think about?
Take advantage of Oxfam's resources around coaching and mentoring. There are huge pools of knowledge and learning sitting just round the corner!
What would be your top tips for people starting out or wanting to progress in Oxfam?
Be tenacious, open minded and brave. Always ask the obvious question. Believe in yourself and be clear about your strengths and weaknesses. Seek advice and support from those that have been there before. Don't be afraid to innovate but be honest about mistakes. Learn from successes and failures. Trust the organisation and your colleagues. Build bridges through relationships and work hard - our beneficiaries deserve it. Believe we can beat poverty.