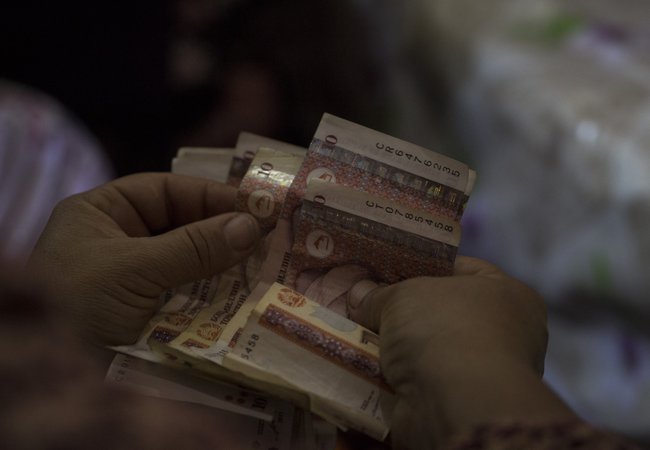 Pay in your fundraising
Once you've raised your money you can pay it in online, over the phone or by post.
Whichever way you choose, thank you - every single donation makes a difference. And please pass on our thanks to everyone who took part!
Pay your money in online
Paying in money from your own fundraising event
If you raised money doing your own fundraiser please use the general fundraising donation form.
Online fundraising pages
If you've set up an Oxfam online fundraising page, the money donated by your sponsors will automatically be sent to us - you don't have to do a thing! Just encourage as many people as you can to make a donation on your page.
Paying in money from an Oxjam event
If you've collected donations from an Oxjam event, we ask that you pay in the total amount raised using the appropriate online donation form: 
Pay in by phone or post
Pay by phone
To pay your fundraising over the phone please call our Supporter Relations team on 0300 200 1300 and they'll be happy to help.
Pay by post
If you'd like to send your money in by post, please send your cheque, made payable to 'Oxfam' with a Paying-in form. (If you'd like to support a specific project please state this.) Please ensure you enclose a covering letter with your full name, postal address and information about your event. 
Please send everything to:
The Oxfam Events Team
Oxfam House
John Smith Drive
Oxford 
OX4 2JY
Your fundraising efforts are hugely inspiring to other people - here in the UK and around the world - who are also doing their bit to end world poverty. So don't be shy! Please contact us to tell us about your fundraising efforts.
Restricted fundraising
General fundraising
The money you raise will change lives around the world. If you don't specify a specific project or emergency appeal it's allocated to what we call 'general funds', which allows us to focus on where the need is greatest and respond immediately to changing priorities and global situations.
Support an emergency appeal
If the money you have raised is for one of our emergency appeals, please make this clear when you pay in or on our online giving page. Please find our more about our current emergency appeals.