Fundraising events
Taking part in a fundraising event is a great way to help you raise money for Oxfam.
Current events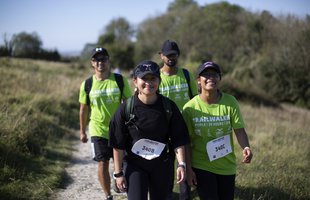 Trek

Trailwalker 2022

Are you tough enough to take on Trailwalker? Teams of four trek 100km across the South Downs in under 30 hours. Take on Trailwalker 2022
Got your own place?
If you've already secured your own place at an event but want to help fundraise for Oxfam? Let us know! Contact us at events@oxfam.org.uk.
Training and fundraising resources