Push arrives into Glasgow for the COP26 Climate talks. Credit: Andy Aitchison/Oxfam.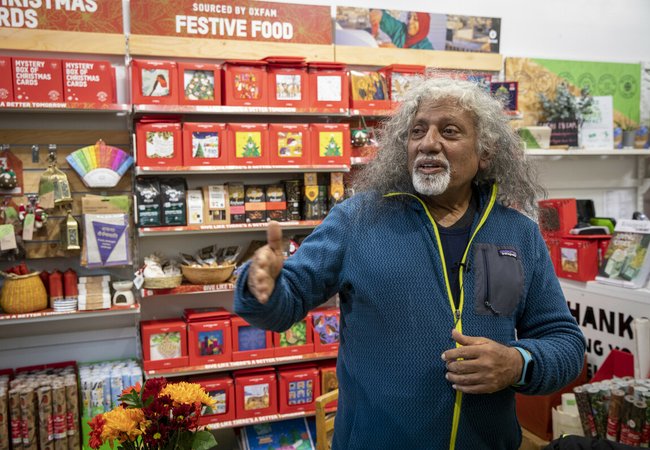 Planning your fundraising
Planning a fundraising event can be daunting. Follow these steps for fundraising success!
Step 1. Pick something to do
If it's your first event, keep in simple and start with what you know. If you're an old-hand at putting on events, you could try something more adventurous. Contact our Supporter Relations team for more ideas and support.
Take part in an existing event
We have events happening throughout the year including running, cycling and more.
2. Plan your event
We have a range of resources that you can use to support your fundraising. These include tins, buckets, posters, balloons and stickers. Contact Supporter Relations by calling 0300 200 1300 or emailing fundraising@oxfam.org.uk and they'll be happy to help get you started.
3. Promote your event
4. Enjoy your event
Congratulations, you've made it to the big day. Take lots of photos, we'd love to see them and remember that you are saving lives. To see the impact of your fundraising visit our impact page.
5. Pay in your fundraising
Paying in your fundraising online
If you raised money doing your own fundraiser you can pay it in online using our general fundraising donation form. It is quick, easy and secure!
Pay by post
To pay by post please send a cheque, made payable to 'Oxfam' with a Paying-in form.
Pay by phone
To pay your fundraising over the phone please call our Supporter Relations team on 0300 200 1300 and they'll be happy to help.
Online fundraising pages
If you've set up an Oxfam online fundraising page, the money donated by your sponsors will automatically be sent to us - you don't have to do a thing! Just encourage as many people as you can to make a donation on your page. Set up a page here.