Oxfam is delighted to be working with Moomin Characters through their new initiative to inspire a love of reading and writing, which includes bringing Read Hour to the UK.
As an organisation that works around the world to tackle poverty and inequality, we know how important literacy is in helping people to build brighter futures, connect with others, and create positive change in the world. So we're really excited to be involved.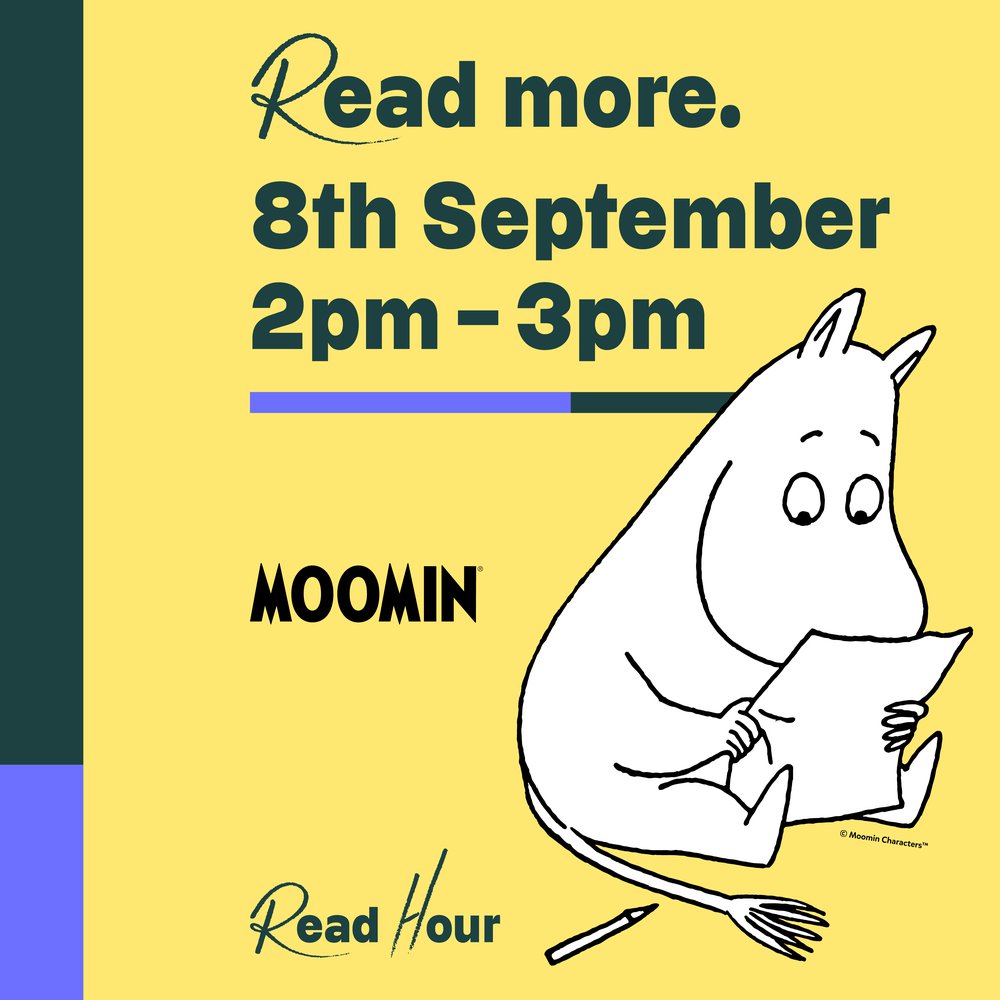 Finnish literacy initiative Read Hour is coming to the UK for the first time this year. The event is celebrated on UN International Literacy Day on 8th September, and encourages people to spend just one hour of their day reading anything from a book to a magazine to a comic book.
The official Read Hour will be held at 2-3 pm, but anyone unable to take part then is encouraged to hold their own Read Hour at any time that suits them on 8th September. Reading alone and reading together with a family member, friend, classmates or colleagues are equally encouraged. And why not pick up a pre-loved book from any of Oxfam's high street shops or our online shop for the occasion?
We also have a great selection of Moomin-themed activity sheets for kids and tweens which you can download to print at home here:
Downloadable Activity Sheets
Our partnership with Moomin Characters
In 2017, the Moomins and Oxfam joined forces in a special campaign to empower women and girls around the world. Our partnership had at its heart Tove's story The Invisible Child, which sees Ninny, a little girl who has turned invisible after being badly treated, gradually reappear and regain her voice in the world – a right millions of women and girls around the world are still denied.
Published as a standalone title for the first time by Sort of Books, the special edition of The Invisible Child has now sold over 60,000 copies through Waterstones, Moomin and Oxfam shops in the UK. It was also published in Finnish and Swedish by Forlaget. We also have a fantastic range of Moomin products available in Oxfam's shops. In total, the partnership between Moomin and Oxfam has helped to raise over £1 million to women and girls around the world - a fantastic sum that we are very proud of.