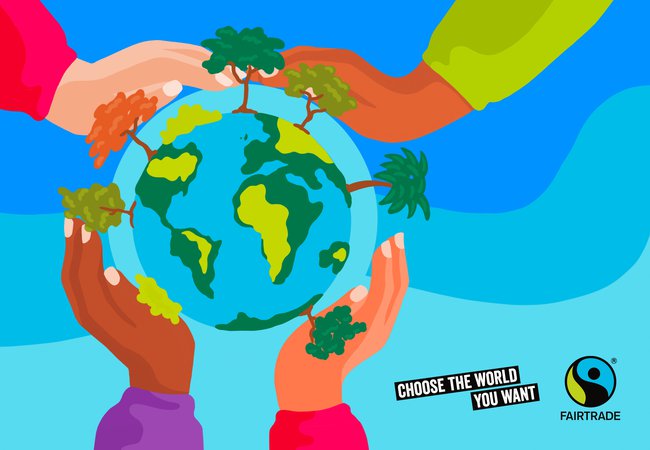 Your Guide to Fairtrade Fortnight: Products, Food and More
Fair trade facts: what you need to know about Fairtrade Fortnight
When is Fairtrade Fortnight 2023?
This year Fairtrade Fortnight will run from Wednesday 22 February to Tuesday 28 March.
What is Fairtrade Fortnight?
During Fairtrade Fortnight thousands of companies, groups and individuals in the UK come together to celebrate and stand with the people who grow our food.
The current financial crisis is taking a heavy toll on smallholder farmers and workers. The costs of fuel, fertiliser and food rising above affordable levels means that producers can't earn enough to cover their costs or fund climate adaption work.
Fairtrade Fortnight ask shoppers to back the farmers behind some of our favourite products, to ensure they are paid fairly throughout this climate and cost of living crisis. The campaign endeavours to inform the public on the struggles surrounding today's farmers and educate on the benefit of shopping fair trade.
What is Fairtrade Fortnight's Focus This Year?
The focus this year is on standing with farmers to seek climate justice. The Fairtrade Foundations 'Endangered Foods' list highlights the urgent threat to the future of the foods we love and the livelihood of the people who grow them.
What is Fairtrade?
Fairtrade is about better prices, safe working conditions, local sustainability, and fair terms of trade for farmers and workers.
Fairtrade means that workers' rights are protected. And it helps create safe working conditions and promote fairer pay.
Products with the FAIRTRADE Mark are ethically produced. Choosing Fairtrade means standing with farmers for fairness and equality. It means farmers creating change, from investing in climate-friendly farming techniques to supporting women in leadership.
By choosing Fairtrade now, you're taking a stand with farmers and workers worldwide for fairer incomes, so they can protect the future of our food.
Times have changed but our commitment to Fairtrade hasn't. Check out some of our favourite Fairtrade products on the Oxfam Online Shop...
For the chocolate lover: Fairtrade chocolate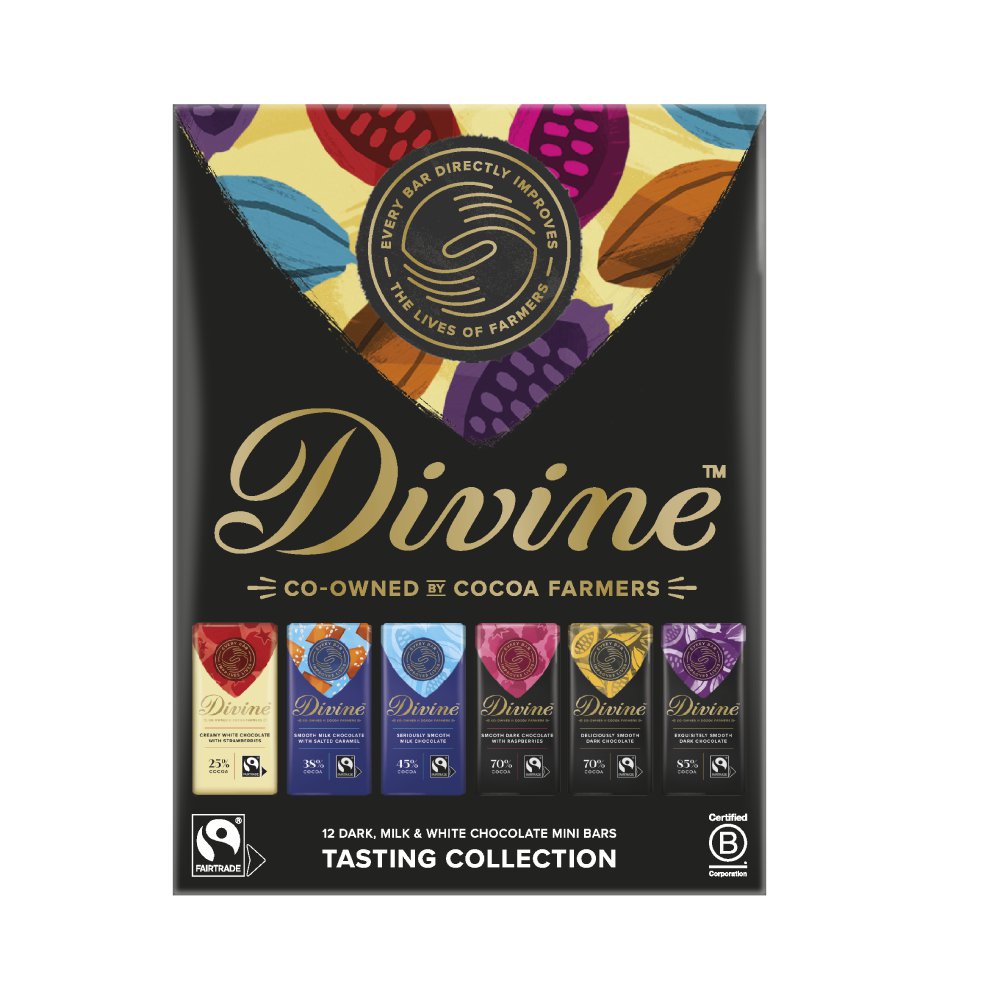 Divine
This Divine 12 Bar Tasting Set is the perfect gift for any chocolate lover. The box opens up to reveal 12 mini chocolate bars. Alongside a tasting guide. And the Divine farmer story. It is perfect if you love chocolate and want to explore all the different flavours!
About Divine
Divine is on a mission to end exploitation in the chocolate industry and is the only Fairtrade and B-Corp certified chocolate company co-owned by farmers. This means that their farmers secure fairer prices, decent working conditions, and sustainable livelihoods.
Did you know?
Together, Oxfam and Divine support women in cocoa farming so they can develop the skills and confidence to grow better cocoa, build better communities and thrive in business.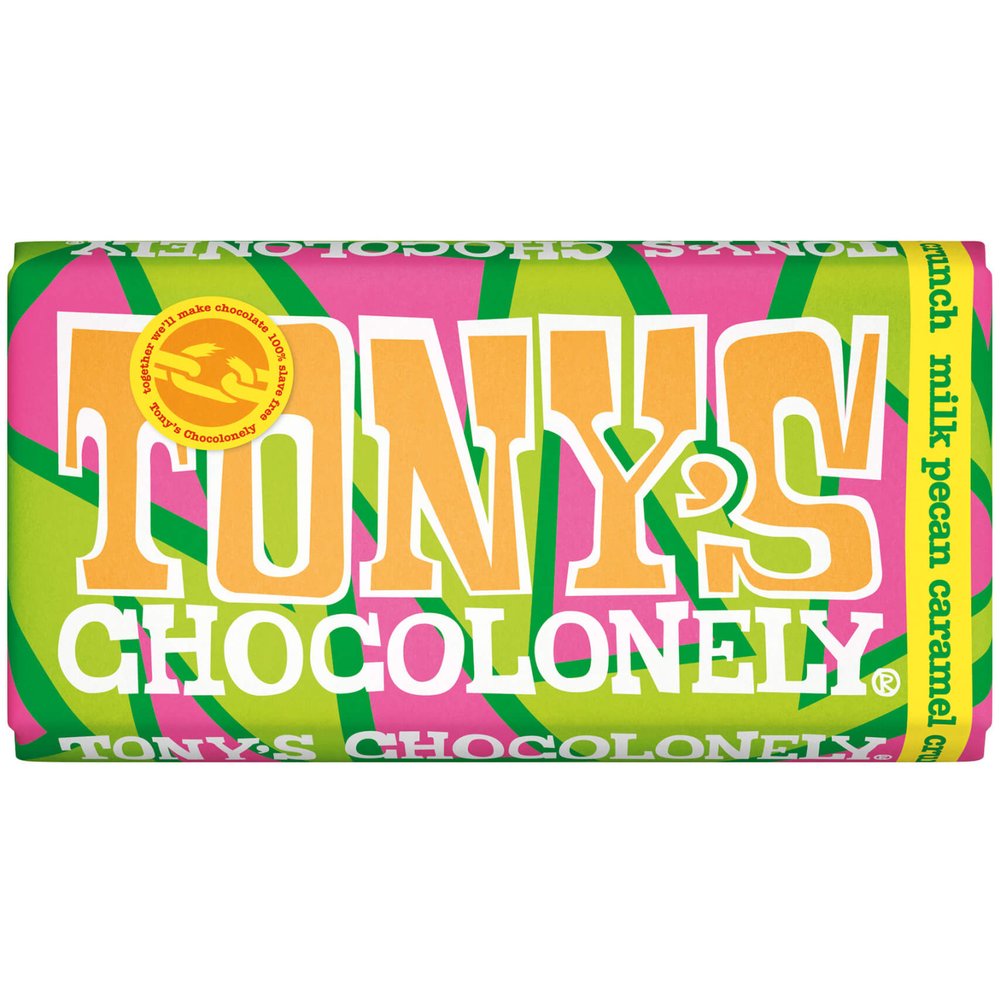 About Tony's Chocolonely
Tony's works in Ghana and Côte d'Ivoire. Their aim is to help make all chocolate 100% slave-free. In Ghana and the Côte d'Ivoire, 1.56 million children work under illegal conditions and 30,000 people are victims of modern slavery. The unevenly sized chunks of Tony's 180g bars are a reminder that the profits in the chocolate industry are unfairly divided.
For the barista: Fairtrade coffee products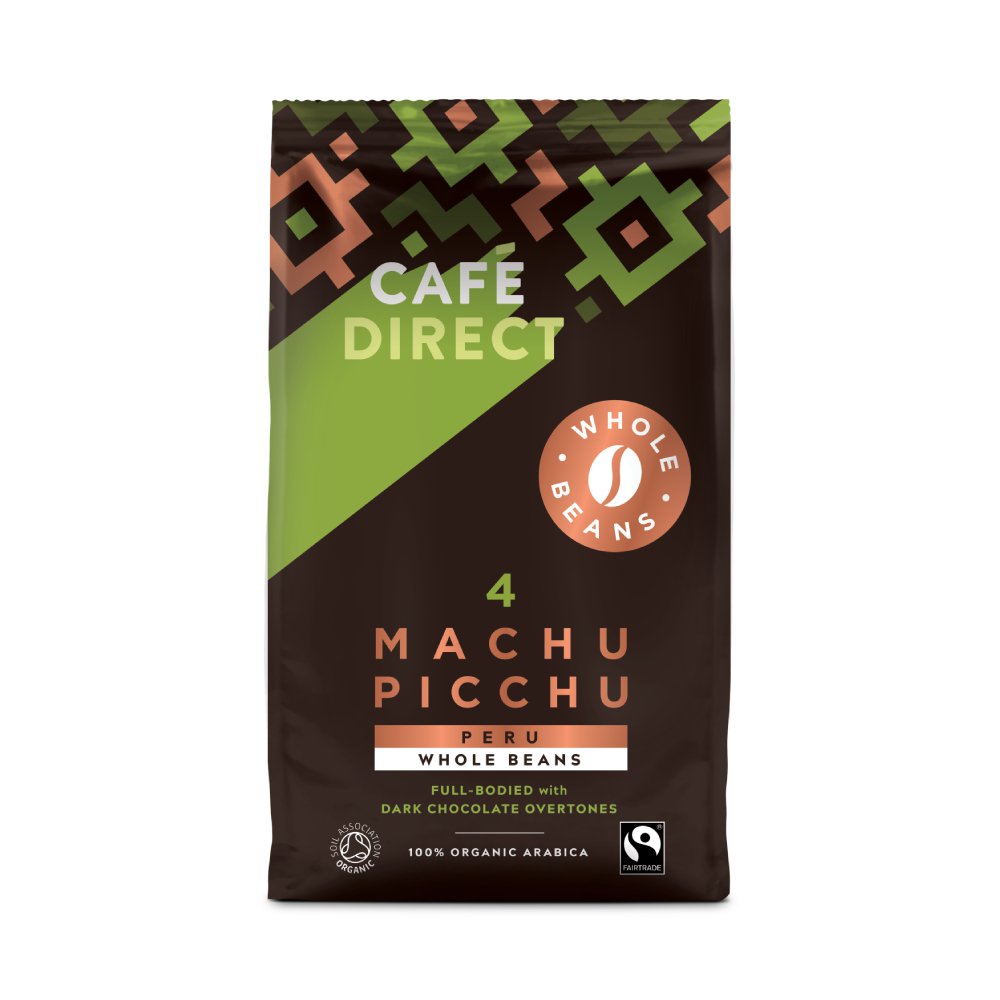 CaféDirect
Grown in the fertile Machu Picchu region, this Arabica coffee is rich and smooth. With dark chocolate overtones. Café Direct Machu Picchu coffee is ground from perfectly ripe Arabica coffee beans. The unique microclimate in the region results in a coffee with light acidity and a full body.
About CaféDirect
CaféDirect's aim is to help smallholder growers and all of their coffee, tea, and cocoa is 100% Fairtrade certified. CaféDirect not only pay the Fairtrade Premium for their crops but also reinvest at least 50% of their profits back into the cooperatives and farming communities they work with. CaféDirect's Producer Foundation helped 18-year-old Emanise, the daughter of a coffee farmer, get a loan to cultivate her own nursery of 3600 plants. 89% of their cooperatives own shares in the company, meaning they profit directly from the success of the business.
For the chef: Fairtrade food products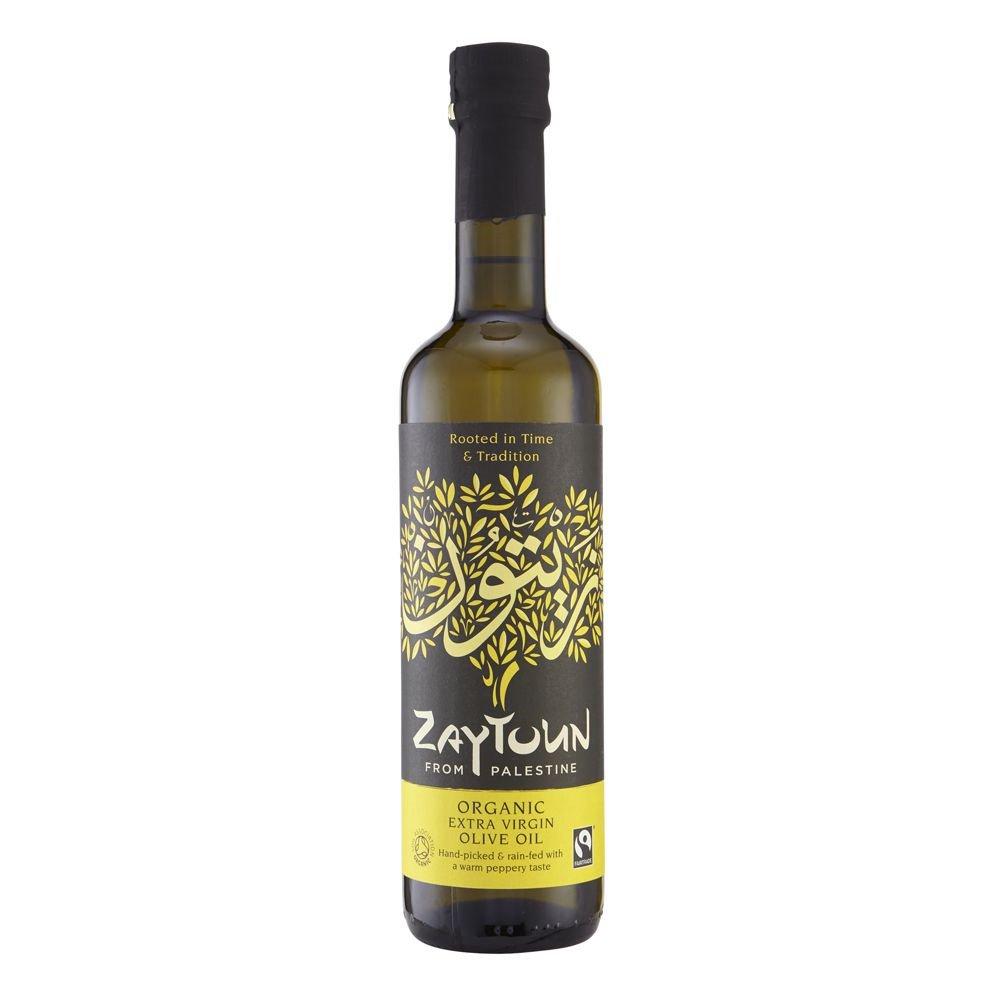 Zaytoun
Pressed from freshly picked olives, Zaytoun Extra Virgin Olive Oil has an award-winning, warm peppery flavour. This Fairtrade oil is sourced from family-owned groves nestled on sun-drenched Palestinian hills.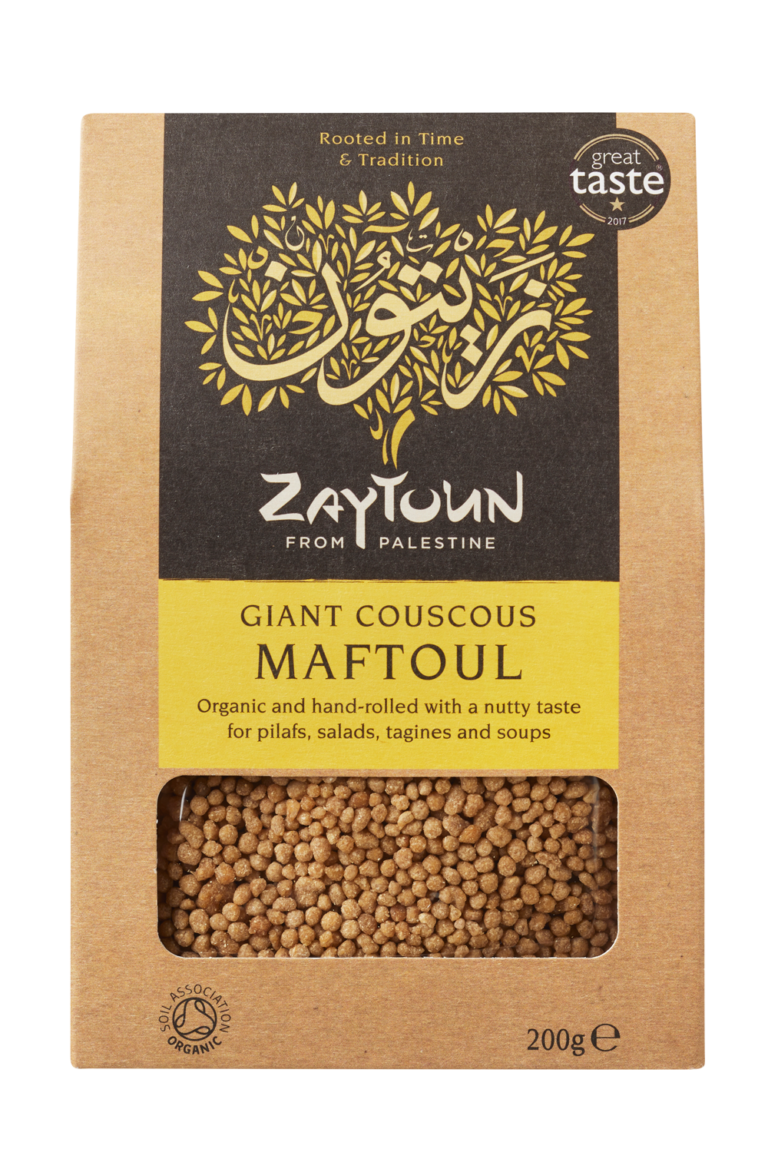 Zaytoun Giant Couscous Maftoul (meaning "hand-rolled") is a traditional Palestinian grain made from bulgur and whole wheat flour. Women prepare it today just as their grandmothers have always done, working together to crack, hand-roll and dry the organic wheat in the glorious Palestinian sun. Its firm texture and nutty flavour make it a delicious alternative to other grains.
About Zaytoun
Founded in 2004, Zaytoun is an award-winning social enterprise. 100% of Zaytoun's profits are reinvested. Helping support Palestinian farmers through fair trade. Zaytoun won a Social Enterprise Award for International Impact in 2015. And Fairtrade International's Award for 'Global Trader of the Year' in 2016. An award for traders helping build sustainable supply chains and recognising the needs of smallholder farmers.
How does choosing Fairtrade support farmers facing the climate crisis now?
Fairtrade is about social justice.
By consumers taking the simple action of choosing Fairtrade, they are protecting the future of our food by supporting farmers on the frontline of the climate crisis and facing rising costs.
80 percent of the world's food comes from 500 million family farms, where people are increasingly facing the worst effects of the climate crisis. Furthermore, these small-scale family farmers which are disproportionately affected by climate change lack access to the resources they need to adapt to a changing climate (source: UN Food and Agriculture Organisation)
Poverty, caused in part by decades of chronic underpayment, is a root cause of inability to adapt to climate change.
Poverty prevents smallholder farmers from developing their businesses. This fuels a vicious cycle of low productivity and declining incomes. The less farmers earn, the harder it is to secure good harvests. All this leaves them financially unable to tackle climate change damage.
Choosing Fairtrade means choosing to prioritise farmers' livelihoods. With collective strength. Through co-ops and their bargaining power, the protection of the Fairtrade Minimum Price and Fairtrade Premium. More money means more climate resilience into the future.
A Fairtrade story: The Xol chocolate factory in Honduras
The Xol factory in the heart of Copán, Honduras is managed and operated by young women. The Fairtrade system encourages cooperatives to put their faith in women, to give them decision-making power, and to give them positions of responsibility. Alejandra Lemus, 24, is in charge of production in the factory. She has a team of other young women operating machines, producing cocoa liquor and chocolate bars.
Giving women the chance to take key positions of responsibility, and taking serious action on the climate is not just good for us. It's good for our families and our communities, for everyone."
Choosing Fairtrade is one simple decision UK shoppers and businesses can make to stand with farmers and workers on the frontline of the climate crisis. Fairtrade works with farmers to strengthen environmental and climate protection, to provide resources, training, and knowledge so they can face climate challenges right now.
Join us in Fairtrade Fortnight 2023 to show support for those who depend on the land – farmers, workers, miners –by sharing their concerns and campaigning to achieve the change we want to see for the planet.
Find all these Fairtrade products and more on our online shop.