Oxfam engages in advocacy with the UN and other agencies to influence international policy to reduce poverty and inequality. Photo: United Nations Geneva Office, Place des Nations, Geneva, Switzerland / Shutterstock.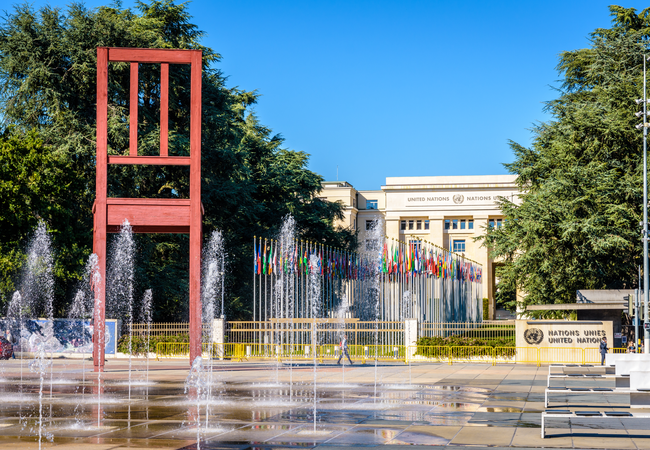 Oxfam in Switzerland
Oxfam is an international non-profit organisation founded in 1942. We are a global movement of people, working together to end the injustice of poverty by tackling the inequality that keeps people poor.
Together we...
Tackle the life-threatening vulnerability caused by conflict and the climate crisis;
Challenge global inequalities and threats to people facing poverty; and,
Speak out against the injustices that cause poverty.
In the toughest and most fragile places on earth, we offer support and resources to enable people to survive and thrive. We use a combination of rights-based sustainable development programs, campaigns, advocacy, and humanitarian assistance in emergencies, conflicts, and fragile contexts. We work together with more than 3,500 partner organisations, as well as allies and communities, in 67 countries with around 10,000 staff.
Oxfam in Switzerland was set up in 2011 and engages with Swiss and international actors in the following ways:
Where to find us
Oxfam in Switzerland, La Voix-Creuse 16, 1202 Genève.
Contact us