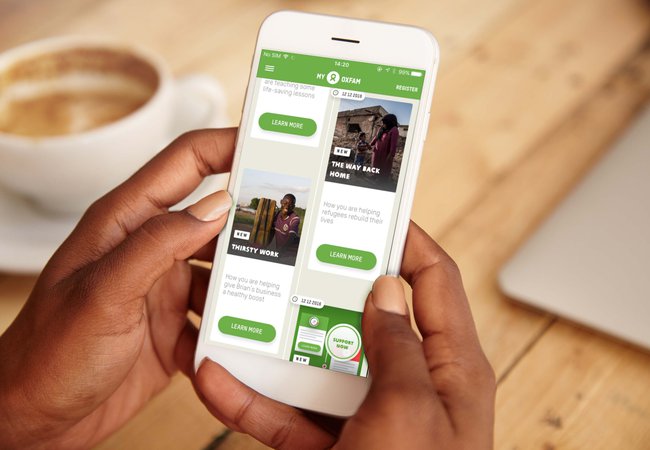 My Oxfam: Oxfam's app has retired
After four years, Oxfam's My Oxfam app has come to the end of its journey. We have retired the My Oxfam app and it will no longer be updated or function.
In the years since we launched the My Oxfam app, the world has changed a lot and the way we communicate with you, our supporters, online has changed too.
We see far more mobile use of our website, emails and social media accounts – and we have worked hard to improve all our channels, so much so that in many ways the experience there is better than we can offer in an app.
We've learnt a lot about our how our supporters use their smartphones, and we think we can deliver even better experiences to you in the future because of how engaged and generous our supporters have been with their feedback – we are thankful to have such engaged supporters!
Stay in the know when disaster strikes.
See how much you've given.
You can still speak to our Supporter Relations team to manage your monthly donation or to tally up your Oxfam donations, purchases and fundraising and to find out how much any tagged donated items in shops have sold for.
Contact our team (Mon – Friday 9-5 on 0300 200 1300 or by email).
Gift Aid your shop donations
You can still find everything you need to tag your bag on our website including where to donate items and how to request new tags.
Every time you tag your donations, we can raise a life-changing extra 25% when those items sell thanks to Gift Aid.