Dr Mya-Rose Craig joins Oxfam as a new ambassador to help raise awareness about climate change
- Published:
- Short URL: https://www.oxfam.org.uk/mc/vvfhgu/
Nic Kane / Oxfam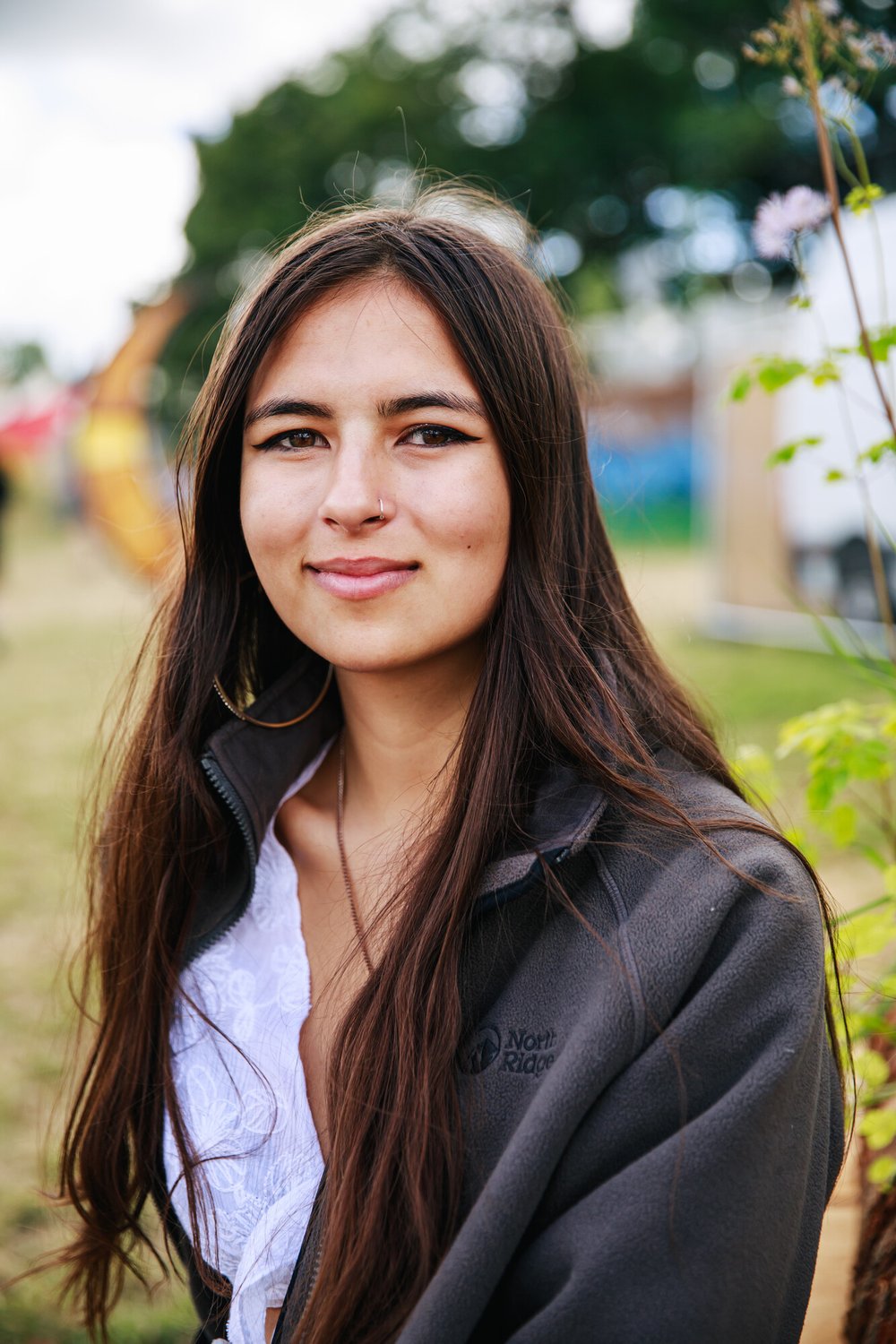 Climate change activist and bird-watcher Dr Mya-Rose Craig (AKA Birdgirl), has joined forces with Oxfam to fight for the future of the planet.
Climate change is threatening humankind and pushing people into poverty as they lose their homes to extreme weather such as droughts and floods. The world's poorest people often don't have access to the support needed to survive and recover from extreme weather, such as clean water on tap during a drought, or house insurance to help rebuild after homes are destroyed by floods.
Right now, millions in East Africa are facing the threat of starvation following the worst drought in 40 years. It is estimated that one person is dying every 48 seconds in Ethiopia, Kenya and Somalia alone. Oxfam, together with partners, is supporting the most vulnerable with lifesaving food, cash assistance and water and sanitation services.
Droughts are not new to this region, but they are intensifying. There is growing scientific analysis suggesting that climate change aggravates their impacts. Oxfam is urging people to shop pre-loved for Second Hand September because it is better for the planet: less resources are used, creating less carbon emissions. The campaign, now in its fourth year, encourages people to change shopping habits by asking them to sign up to the 30 day challenge to only shop second-hand.
Dr Craig, 19, who is the youngest the youngest Briton to be awarded an honorary Doctorate of Science in recognition of her pioneering campaigning work, said: "This is a really exciting time to be joining Oxfam, a charity which understands that young activists are the leaders of the next generation. Oxfam has always demonstrated that by uniting, we can make our voices heard and create real change, and I'm really excited to be working with them."
She has already begun using her influence to draw attention to the climate crisis, delivering a rousing speech from the Park Stage at Glastonbury Festival and urging people to act now.
Oxfam has a long association of working with ambassadors who use their influence to help the charity raise vital funds and highlight its work to end the injustice of poverty.
Dr Craig joins Oxfam's existing ambassadors which include Zoe Ball; Alexa Chung; Coldplay; Emily and Michael Eavis; Paloma Faith; Annie Lennox; Dame Helen Mirren; Bill Nighy; Rankin; Simon Pegg and Bonnie Wright.
The title of ambassador represents a formal, public partnership between a celebrity or influencer and Oxfam with a commitment to regular engagement and high-profile support. Oxfam's ambassadors are committed to using their platforms to raise awareness of issues facing the poorest communities around the world and helping to raise funds for Oxfam's work to end poverty.
Renata De Groot, Oxfam's Funding and Strategic Partnerships Director said: "We are thrilled that Dr Craig is working with Oxfam to raise awareness about the climate emergency. Everything Oxfam does is with the intention of fighting the injustice of poverty, and the world's poorest communities need people like our ambassadors on their side."
Ends
Notes to editors
For more information, contact Harriet Hernando on hhernando1@oxfam.org.uk
For photos, click here.
Oxfam
Get involved in Oxfam's #SecondHandSeptember initiative by buying only second-hand clothes for 30 days or more and donating your pre-loved items. Learn more at oxfam.org.uk/30daychallenge  
Oxfam has more than 70 years' experience championing second-hand. The first shop was opened in Broad Street, Oxford, in 1948 to raise money from the donations of second-hand items for the Greek famine.
Oxfam is a global movement of people all working towards the same goal – an end to the injustice of poverty. Together we save and rebuild lives in disasters, help people earn a living, and speak out on the big issues, like inequality and climate change, that keep people poor.
Oxfam has 561 shops in the UK. By buying and donating your clothes through Oxfam shops, you can help to protect our planet, while helping the poorest people around the world to escape the injustice of poverty. To find your local Oxfam shop go to www.oxfam.org.uk/shopfinder. Visit Oxfam's Online Shop at onlineshop.oxfam.org.uk
To make a clothing donation via the post, order a free bag here: https://onlineshop.oxfam.org.uk/donate-clothes
Press contact
For comments, interviews, or information please contact the Oxfam GB Media Team: