Person Holding Green Christmas Present. Image: KoolShooters on Pexels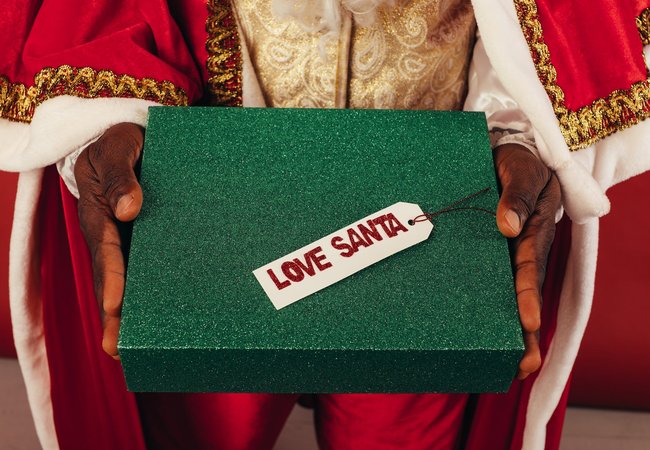 If you haven't signed up to Oxfam's Secret Santa challenge already there's still time to sign up and get the resources to send you on your way.
In case you're not yet familiar with the Secret Santa game here's how you would play – everyone picks names out of a hat to buy for and who's buying for who is kept a secret until the gift is given.
But chances are you've had at least 1 experience of playing the tried-and-trusted Secret Santa game with colleagues, friends, or your family already but have you committed to shopping the gifts second hand?
More and more of us are turning our hearts and minds towards a more sustainable Christmas that benefits both people and planet. These 6 ideas are sure to add a new layer of fun and joy to gifting this Christmas.
Christmas Party Outfit Challenge
Friends Playing Secret Santa. Image: RDNE Stock Project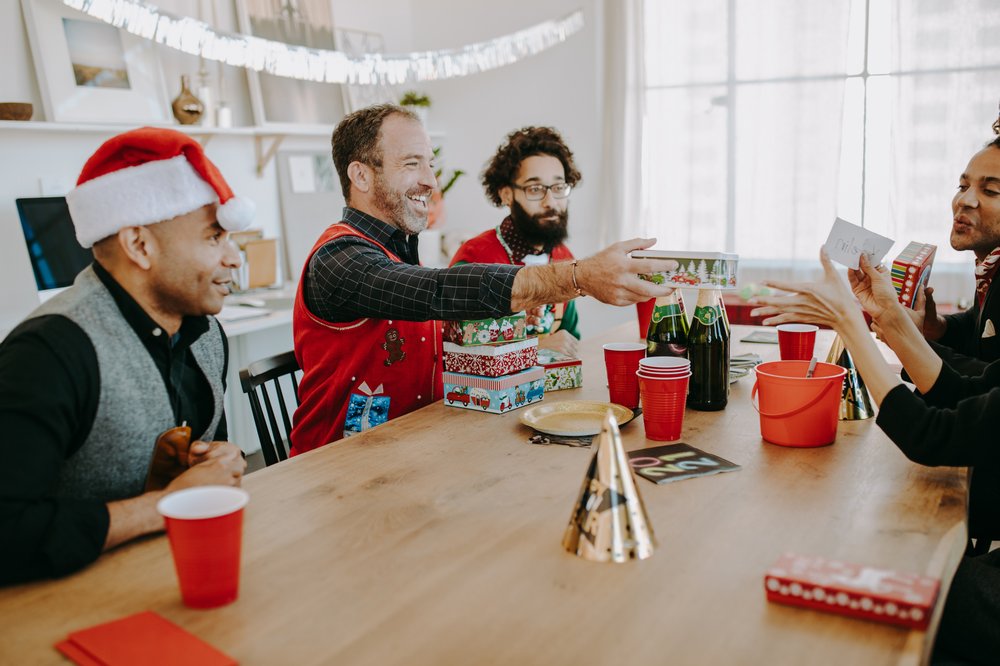 Rifling through charity shop hangers at Christmas is where you find the real gems. Bedazzling sequinned dresses, shiny patent shoes, festive jumpers complete with reindeer face and so much more just waiting to be discovered. Instead of a regular gift, why not set your colleagues the challenge of all buying an item of clothing or accessories from their local Oxfam shop and have everyone wear what they were given to the Christmas party.
Festive Book Swap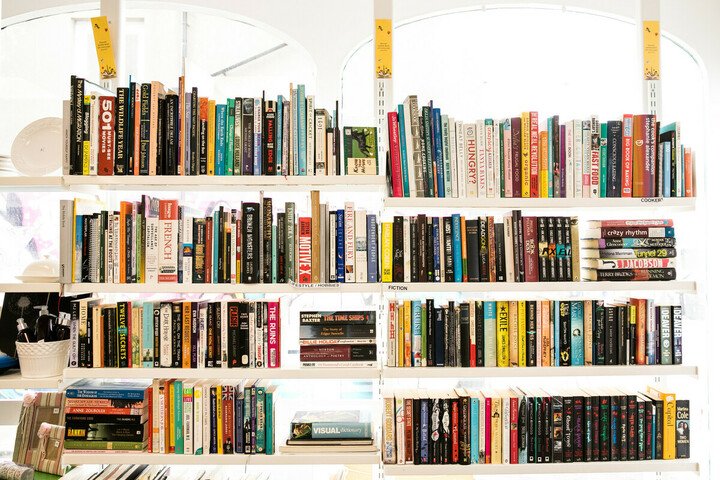 We've all got that one book that stayed with us. Maybe it was deeply moving, educated us, or held us in stitches from start to finish. Whatever the read and whatever the reason this secret Santa challenge is about spreading the joy of books. With over 500 Oxfam shops selling books on the high-street and a massive online shop you're sure to find something. This version of Secret Santa works particularly well in friendship circles so you can meet back up a month later to share feedback. New Year, new book club anyone?
Lucky Dip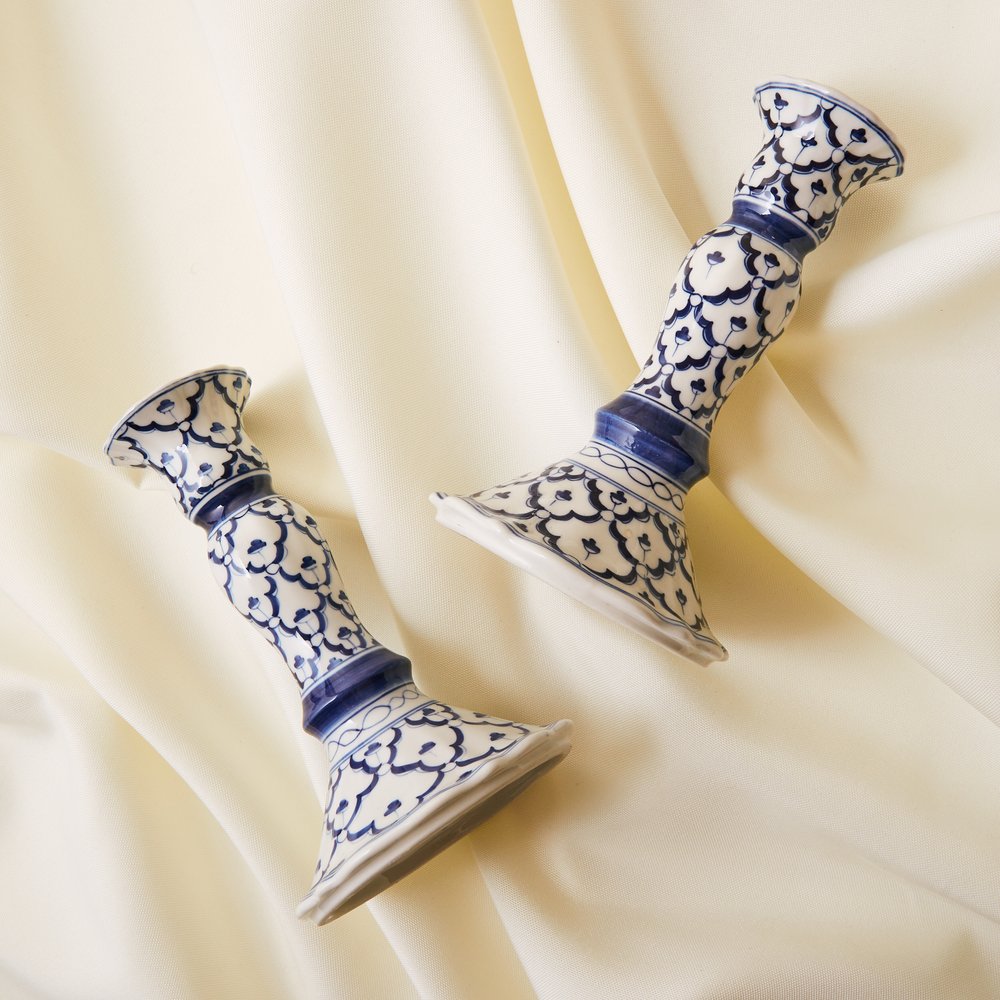 Sometimes its hard to keep the gifting magic alive at Christmas when you're used to getting the same old slippers and socks. If this sounds familiar, then why not jazz up the family Secret Santa gifts with everyone searching high and low for the most unique gifts they could find and adding it to the mystery bag. A quick search on the Oxfam online shop and we found everything from a 100 percent silk Francois de Paris scarf, to a 100% wool men's trilby in men's accessories and a festive serving platter in homewares. What will you find?
Price Limit Challenge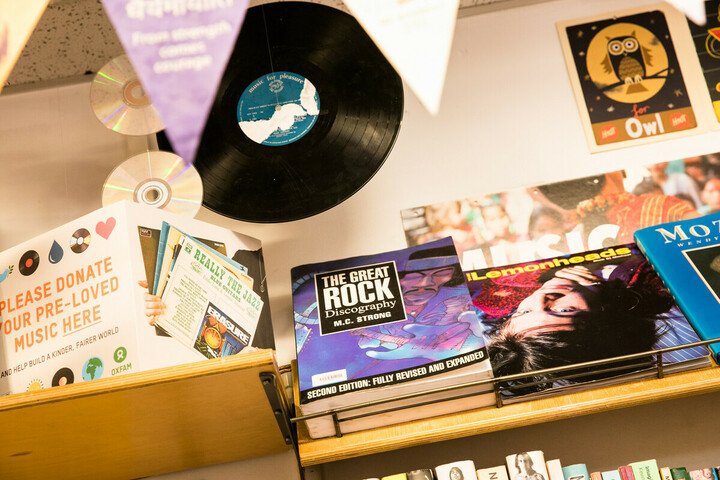 Smart shoppers pick a budget and stick to it – that's part of the fun. Set a spending limit early such as under £5 or under £10 and get to work finding the very best item you can in your local Oxfam shop. Alternatively, set the challenge of finding just 1 amazing item for a little budget flexibility. With just the one to focus on you work that little bit harder to find the very best item of which there are many to choose from when you start getting creative.
Superstore Sweep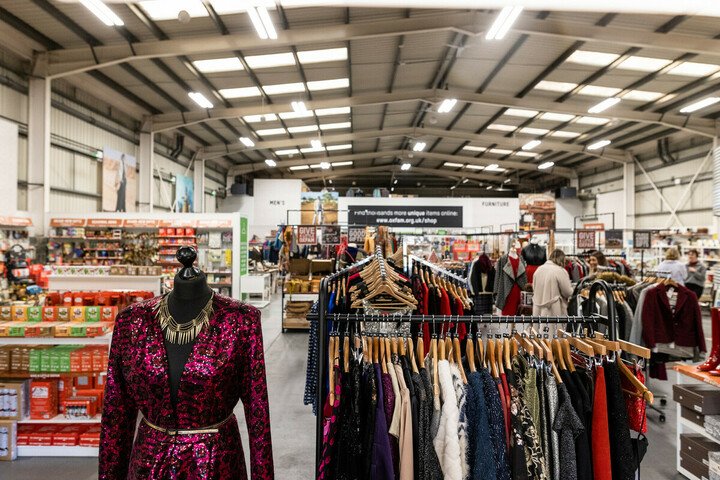 There's one rule of thumb in every noughties Christmas film and that's the idea that Christmas just isn't Christmas unless you're doing a mad dash around the shops to find a last-minute Christmas gift. Channel that same excitement with your friends by giving yourself a 20-minute deadline before closing to find the most interesting gift. This works particularly well in one of the larger charity shops like Oxfam's superstore where the choices are endless.
Funniest gift idea
Women happily looking at Christmas present. Image: Anna Tarazevich on Pexels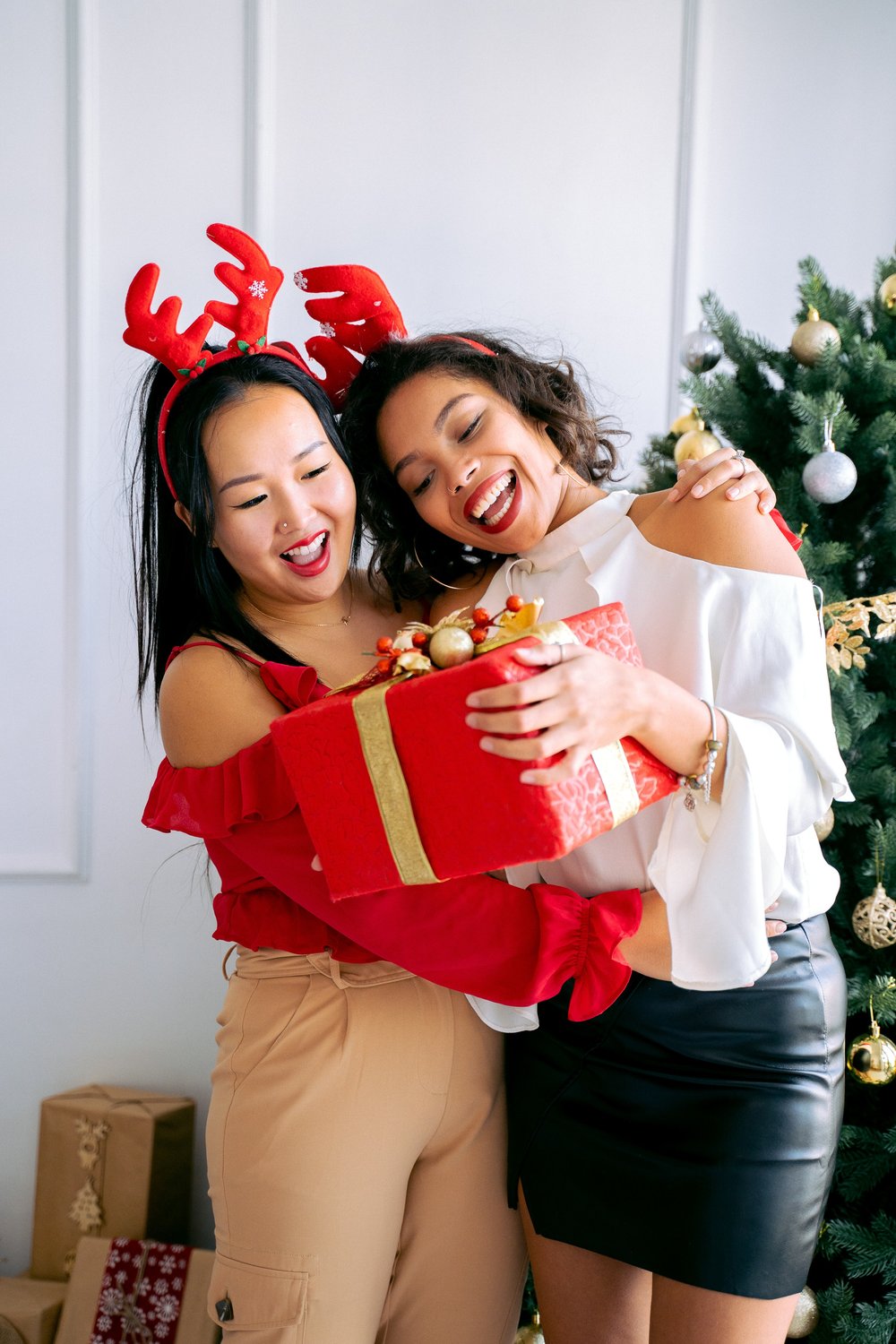 Gifts to make friends and family smile is all part of the joy of Christmas. Especially if you're exchanging gifts over a nice mulled wine at your Christmas party. The pressure to find something funny is made simpler when you have lots of choices and lots of unique, one-off gifts available. That's where your local Oxfam comes in. It really is a treasure trove of novelty and humour starting with the comedy film classics and the board game that everyone can enjoy together.