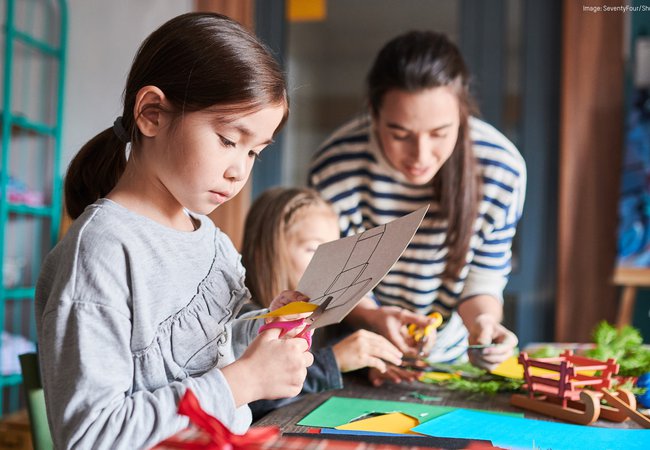 A sustainable Christmas with the kids
We may not be back to Christmas as usual just yet. But there are plenty of ways you can fill the day with magic and wonder for the little people in your life.
You can also make this Christmas extra special by making it a little greener, helping to protect the planet and future for your children and for people all over the world. Here are a few ideas to get you started.
1. Create a magical atmosphere minus the plastic
Want Christmas to feel as festive and sparkling as possible? You don't need to invest in yet more plastic baubles and throwaway tinsel.
There are so many great ideas out there for upcycled and DIY decorations. These paper stars are beautifully hand block printed by artisans in India. And on handmade recycled paper.
You could also ramp up the eco festive factor and make your own recycled paper chains. Or if you'd prefer not to DIY, go for new-but-recycled decorations. This recycled sari garland is a great way to weave a little brightness into the proceedings.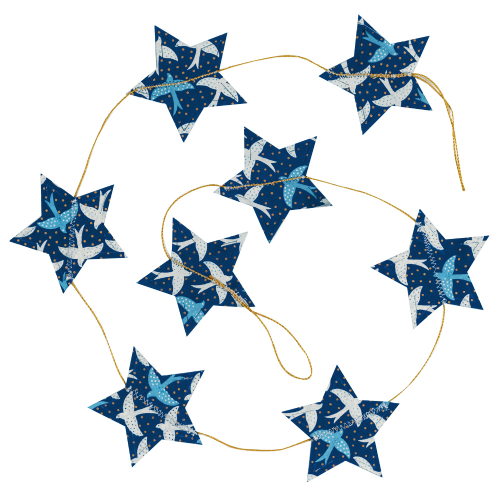 2. Put on your own Christmas pantomime
Heading to a Christmas show could be tricky for some this year. But that needn't stop the fun.
Create your own makeshift mini theatre at home. And make the stars of the show upcycled by making sock puppets. Then just let your kids' imaginations do the rest.
You'll create some magical memories and do the planet a favour by giving old socks a new lease of life rather than binning them. You could also make theatre tickets using old Christmas cards and serve up ethical chocolate treats in the interval.
Shutterstock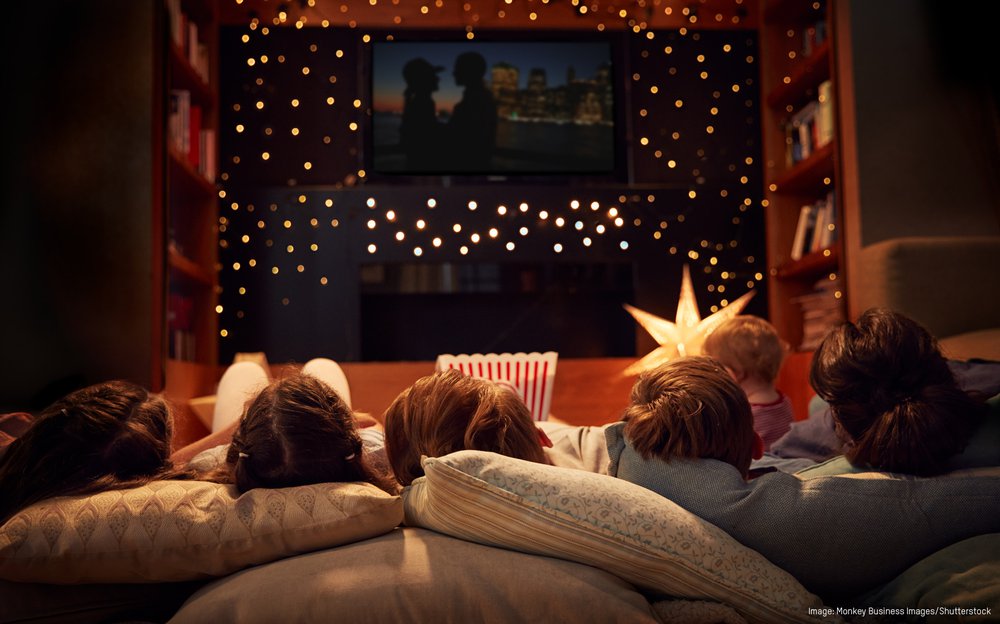 3. Create keep-able Christmas jumpers
Yes, you could buy yet another set of matching festive pullovers. But why fuel throwaway fashion when you can create originals the kids will treasure with stuff you've already got?
This clever guide to making a Christmas jumper from an old one requires zero sewing. And it's adaptable for all kinds of designs. You can make something really personalised.
Lack the time or inclination for craft? If you'd rather buy second hand Christmas jumpers, the Oxfam Online Shop is a great place to look. Keep an eye out for children's Christmas jumpers. And there are always plenty of woollies for grown-ups too.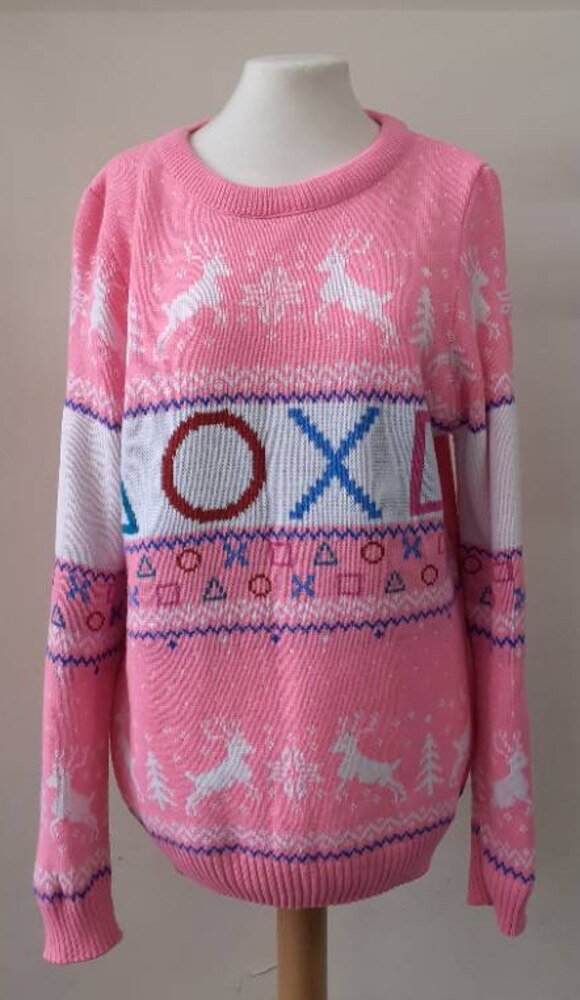 4. Make space for some one-to-one time
Make the most of some quality one-to-one time with the kids.
Youngest love storytime? Set up an extra-long reading stint with a few treats and their favourite tales – or surprise them with some 'new' stories.
Pint-sized Bake Off fan in the family? Cooking together is always fun and our online cookery book section has all the inspiration you need.
Or why not organise something outdoors? A festive picnic can be magical, even if it's just in the garden, complete with snuggly blankets and warming hot chocolate.
And do the older children have what it takes to assemble all of these 299 cats (and a dog) into a perfect puzzle? Or maybe they'd like a second hand game like pick-up sticks...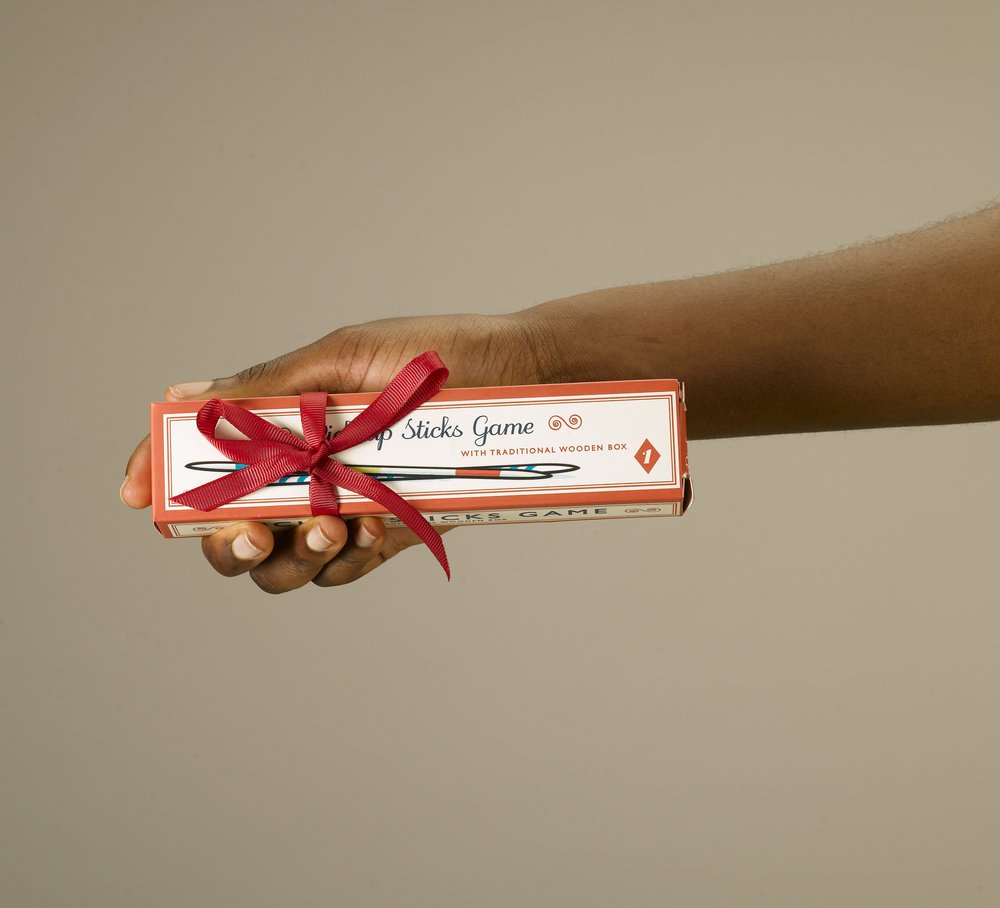 5. Greenify the four-gift rule
When it comes to choosing gifts for children, the 'want, need, wear, read' approach to shopping is a handy starting point if you want to buy truly useful gifts and reduce waste. Go a step further eco-wise by ensuring gifts are a bit greener too.
Wear: you could buy second-hand – Oxfam Online Shop has thousands of options for the 'wear' gift. Including snuggly knitwear, coats and party dresses.
Read: check out the Oxfam children's books section. There are stories by the likes of Jane Donaldson and Cressida Cowell.
You could also add a fifth 'present for another' category, with a life-changing charity gift such as A Super Goat from the Oxfam Unwrapped range.
Want some green gift ideas for the grown-ups in your life too? Check out the Oxfam Christmas Gift Guide to get inspiration for everyone on your shopping list!