Tom Craig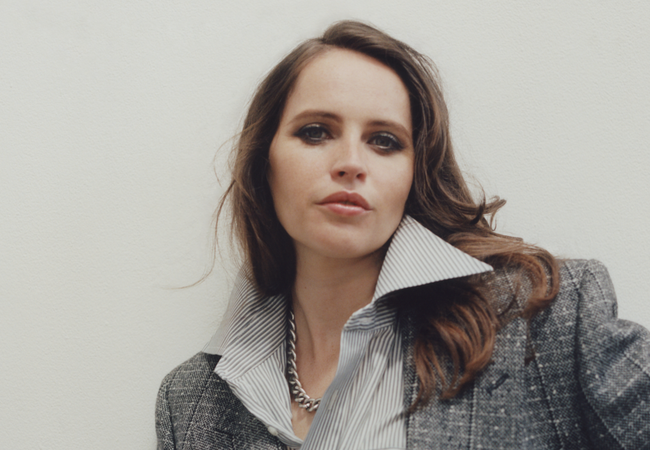 Actor Felicity Jones is an all round lover and champion of second hand fashion. She joins forces with Oxfam as the face of Second Hand September 2022.
What is Second Hand September? 💚🌎 ​
Second Hand September 2022 is here! Do you dare to rewear? ​
Second Hand September challenges you to shop second hand for 30 days throughout the month of September to help protect people and planet from the impacts of fast fashion. You can even take it one step further by donating your pre-loved clothes to Oxfam too! Rethink, rewear, and restyle to help us make fashion truly sustainable. ​
​
We're so excited to announce that the talented Felicity Jones will be joining us for this year's campaign!​
​
Oxfam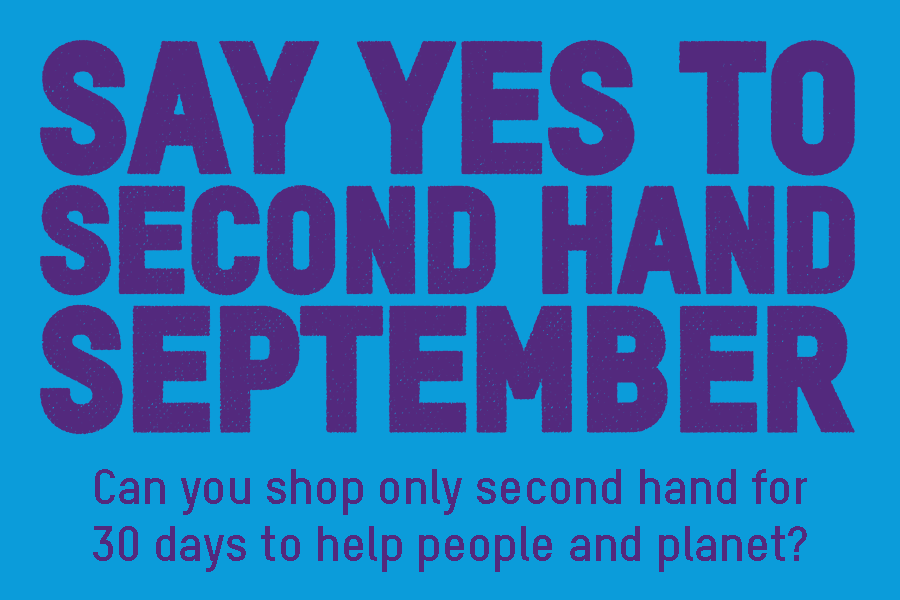 Second Hand September brings a focus to sustainability and it is such an easy way to be sustainable! By not buying clothes that are brand new you can have so much fun."
Tom Craig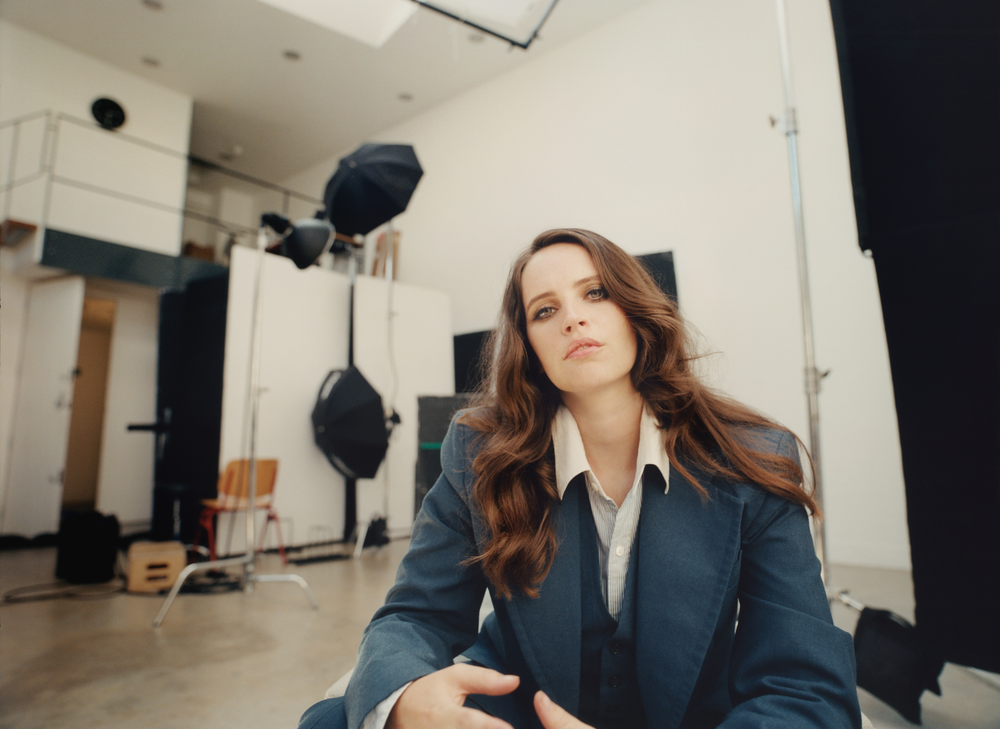 Being part of a second hand movement
Felicity joins a growing Oxfam movement, now in its fourth year, helping to protect the planet by buying, wearing and donating second-hand clothes.
For Felicity, shopping second hand is something that has been a part of her life for years.
Finding unique vintage pieces
With an authentic connection and a family fondness for shopping second hand, we had to ask... where does Felicity find her beloved pieces?
My favourite place to shop vintage would be Berwick Street. It has some amazing vintage shops that I've been going to for many, many, years. Chiswick is pretty good and Marylebone High Street. Between all those places you're guaranteed to get something amazing."
Tom Craig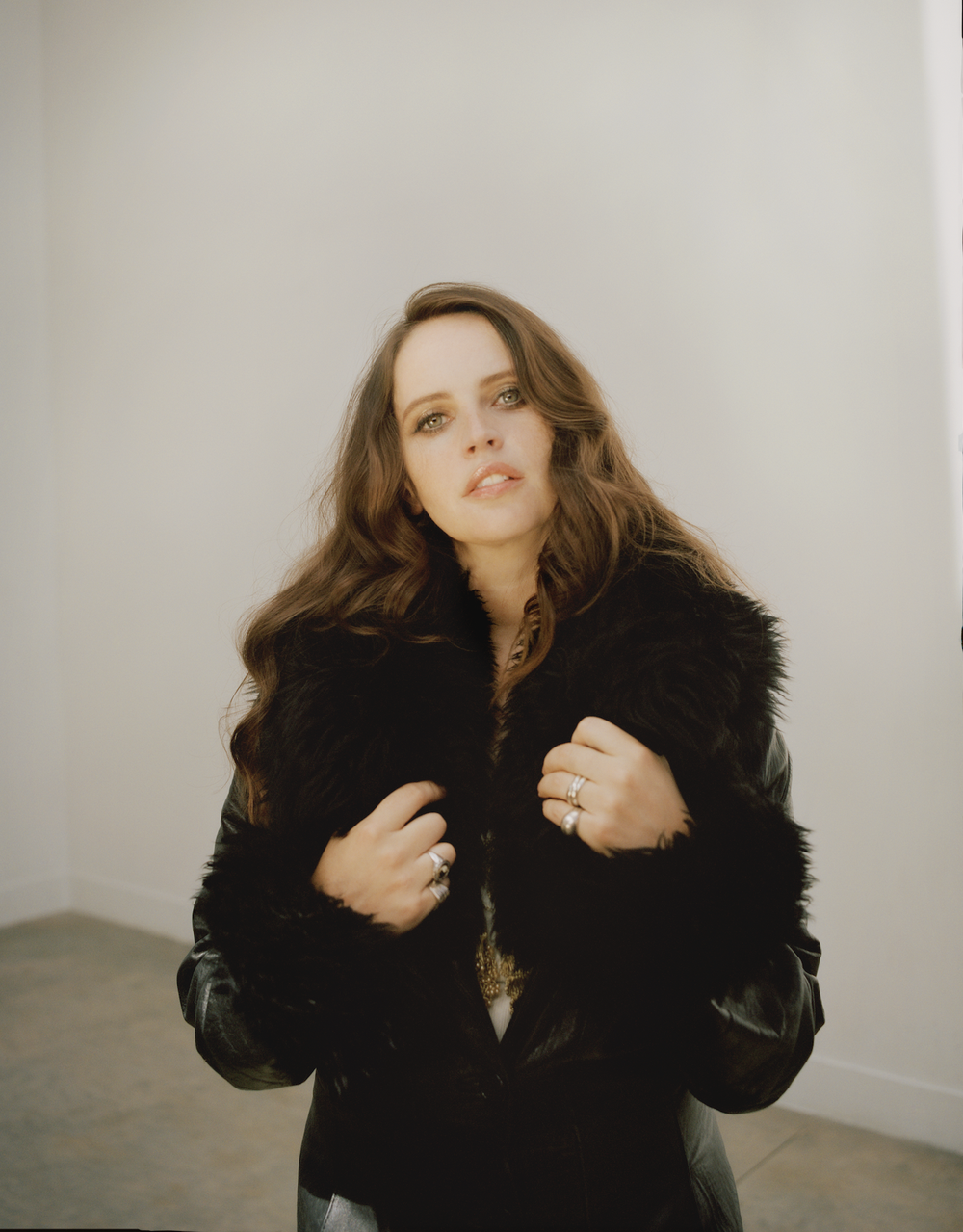 Vintage shopping in Birmingham
What is the place to go for vintage where Felicity grew up?
Growing up in Birmingham there was the Oasis Shopping Centre which used to have incredible vintage stalls and [you] would get just brilliant finds from there. Harborne High street is another great place in Birmingham to shop for second hand clothes."
Tom Craig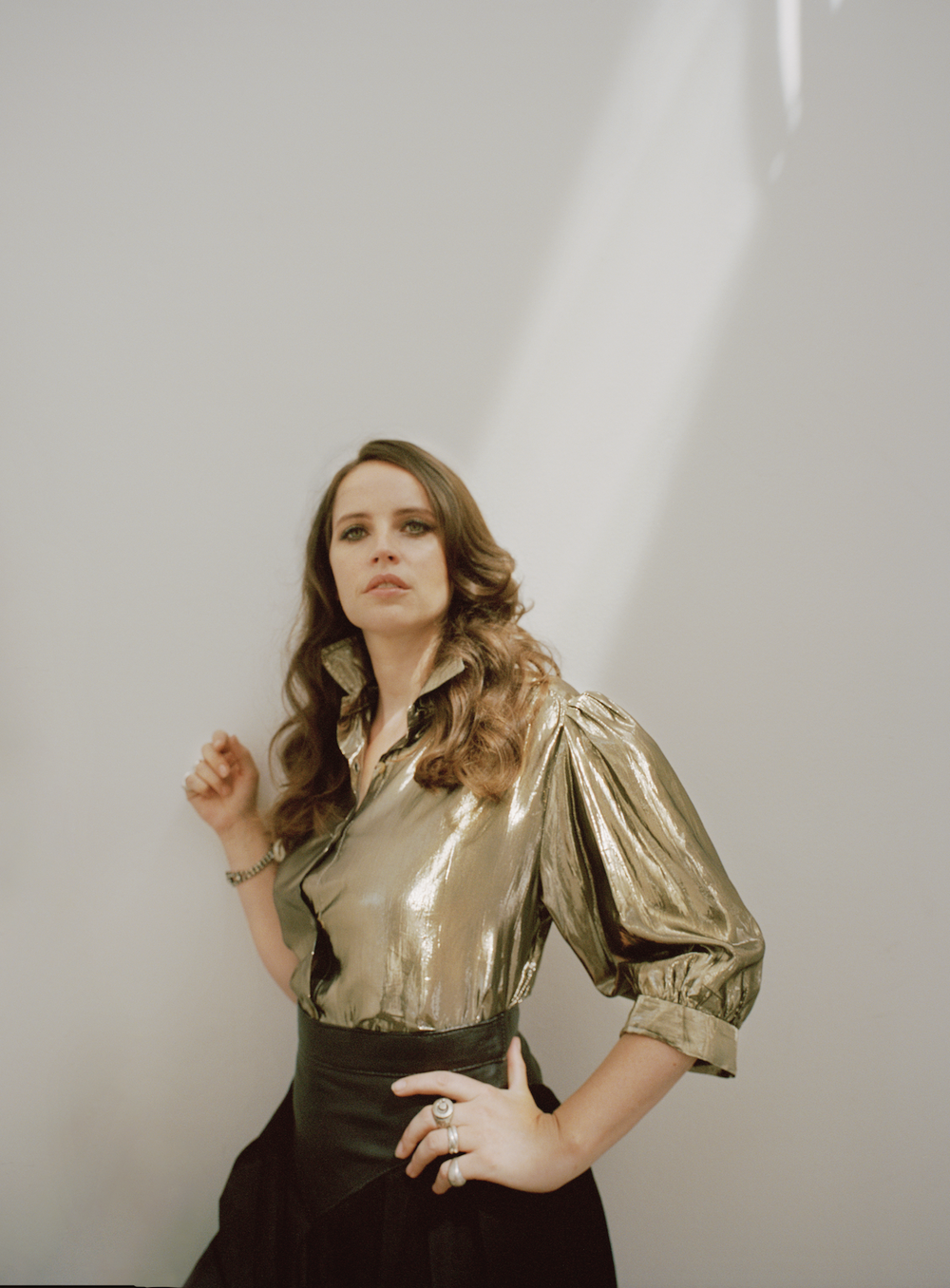 The most treasured pre-loved pieces
What is the most loved pre loved item of clothing in Felicity's wardrobe?
It's very difficult to choose because there are many in my wardrobe. Some of my favourites would be things that I bought most recently when I was in Glasgow shooting. There was an amazing second hand shop near where I was staying and I got a beautiful black velvet handbag that has gold embroidery on it which makes me feel like Kate Moss in the 90s; always a good look! I also have a black velvet jacket with a ruffled collar and side buttons, which is another favourite and I purchased a nice pink cashmere ballet cardigan that I'm very pleased with."
Tom Craig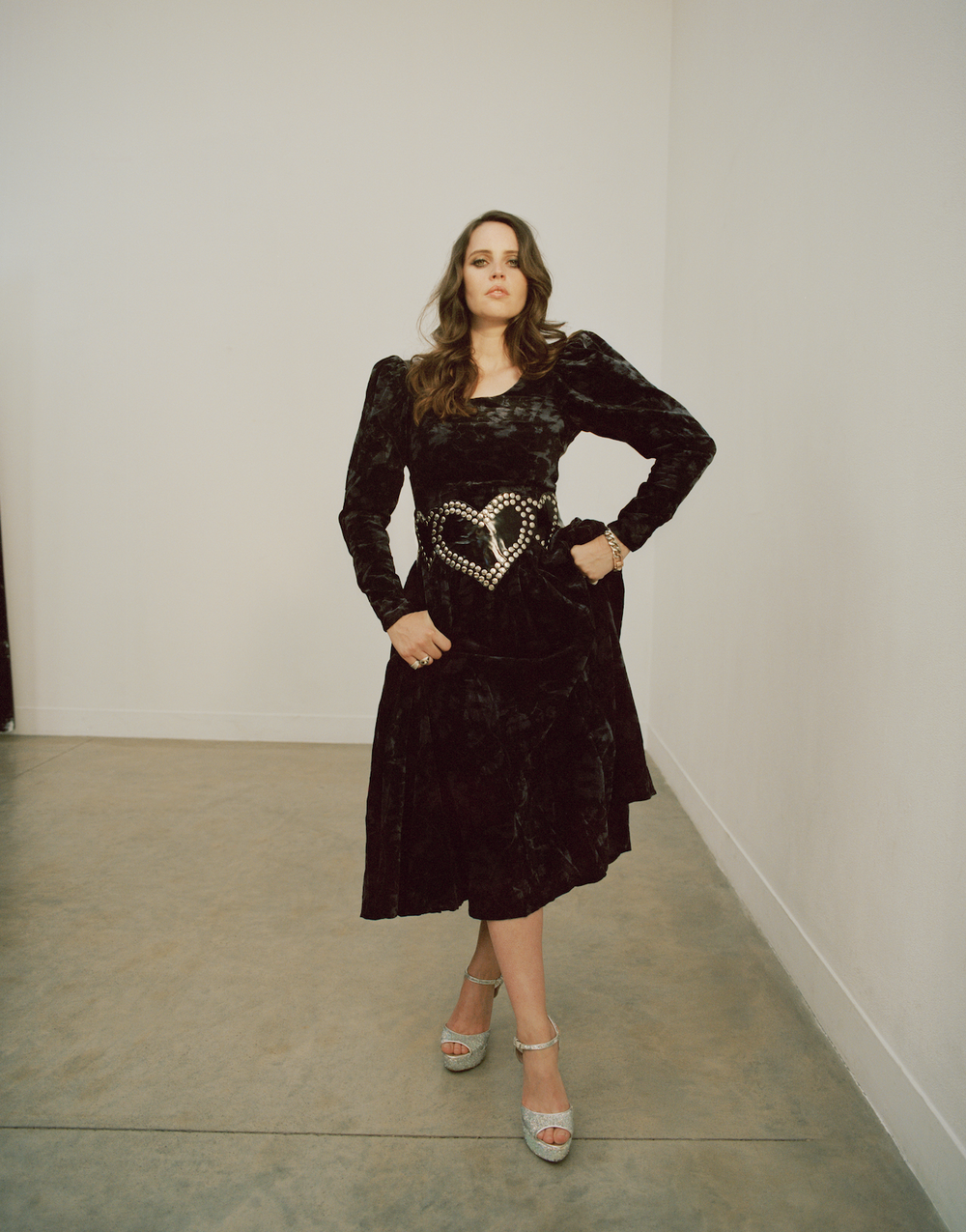 Felicity Jones' top tips for Vintage shopping
Felicity shared some vintage wisdom...
My top tips for second hand vintage shopping? Always look at materials. You can get good strong wools, great tweeds and velvets; really heavy velvets that are quite hard to get now, particularly if these pieces of clothing are from the 70s and 80s."
Tom Craig