In 2019 I didn't buy any new clothes for 30 days. Then it became two months. And now it's been over four years! Shopping and donating second hand has allowed me to live my life more sustainably.
Oxfam's Second Hand September campaign is now into its fifth year and I am excited to share my love for second hand, some of my favourite outfits and some tips and tricks for shopping second hand.
Zara Canfield & Olly Ross
What have I learnt four years on?
My journey started when I supported on Oxfam's first Second Hand September campaign. We took the campaign to festivals in 2019.
I've always loved second hand shopping. Ever since I was a child. But I was also big on shopping online, from fast fashion retailers, and buying new clothes almost every week.
Oxfam's Second Hand September educated me about the harmful effects fast fashion has on both people and the planet.
I was shocked to see stats like when a new pair of jeans is made, an estimated 16.2kg of CO2 is emitted – the equivalent of driving over 58 miles in a car!
So I decided to make a change. A change I initially thought was temporary. But shopping secondhand has now become a big lifestyle change. From not buying new clothes, to buying homewares, and even plants, second hand!
How my life has changed?
One thing I have loved over the last four years, is how unique and interchangeable my style can be from shopping second hand and wearing what I already own.
Over the last four years shopping second hand has allowed me to be more experimental with my wardrobe. And I never fear being an outfit repeater!
You can 100% be fashionable and sustainable.
I now own some gorgeous vintage shirts that I would never have found from fast-fashion retailers. I love that some of the clothes I own could have a story behind them.
I have also been able to inspire friends and family to shop second hand too. I love chatting with friends about what we have found second hand recently. And hearing them get as excited as I do about a bargain! I have even been asked to be on the lookout for certain items - almost like a personal second hand shopper.
For example, every few months I search for a pair of skateboarding shoes for my boyfriend. The shoes he wears would normally cost around £75 brand new and he could wear through them in a matter of weeks or months. But over the last year, we have brought all of his skate shoes second hand and have ranged from £5-£40, some even being unworn! With the most recent pair bought on the Oxfam Online Shop, so make sure you check out the amazing men's second hand clothing.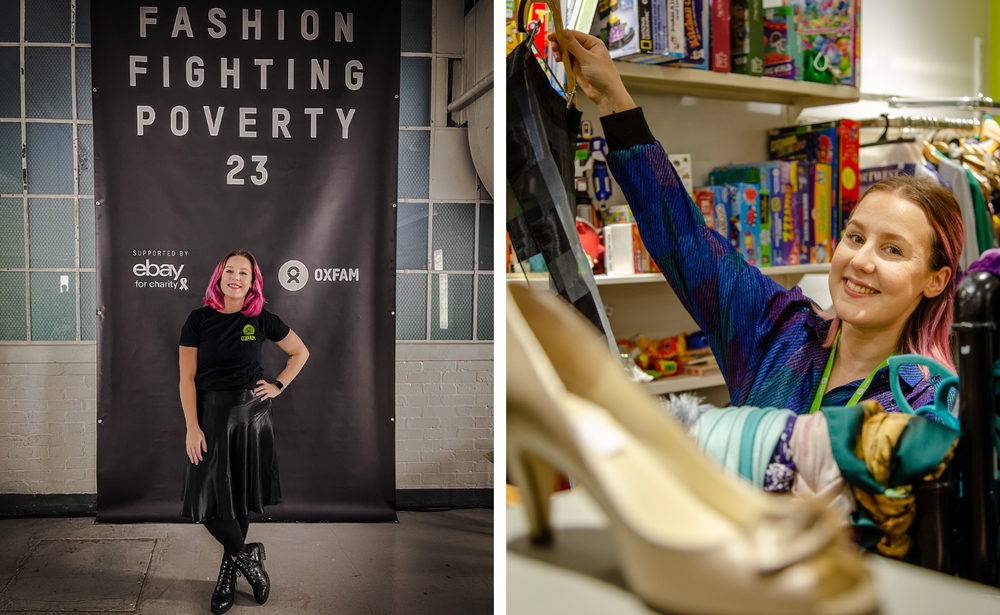 Second hand shopping top tips
Shop out of season
Think ahead and buy your summer wardrobe in Autumn. And your winter wardrobe in Spring! My local charity shops normally have a sale when it's coming towards the end of the season.
In Spring time, I went charity shop shopping with my Nan (the woman who taught me to love second hand!) and we were on the lookout for a warm coat. We found a lovely almost new coat for just £3!
Many charity shops will reduce their previous season stock to make way for new stock on the shop floor.
Always keep an eye out for when your local charity shops have a sale. Even more bargains will be found!
The Oxfam Online Shop also has sales throughout the year, so make sure you sign up for email updates to hear about their latest offers.
Zara Canfield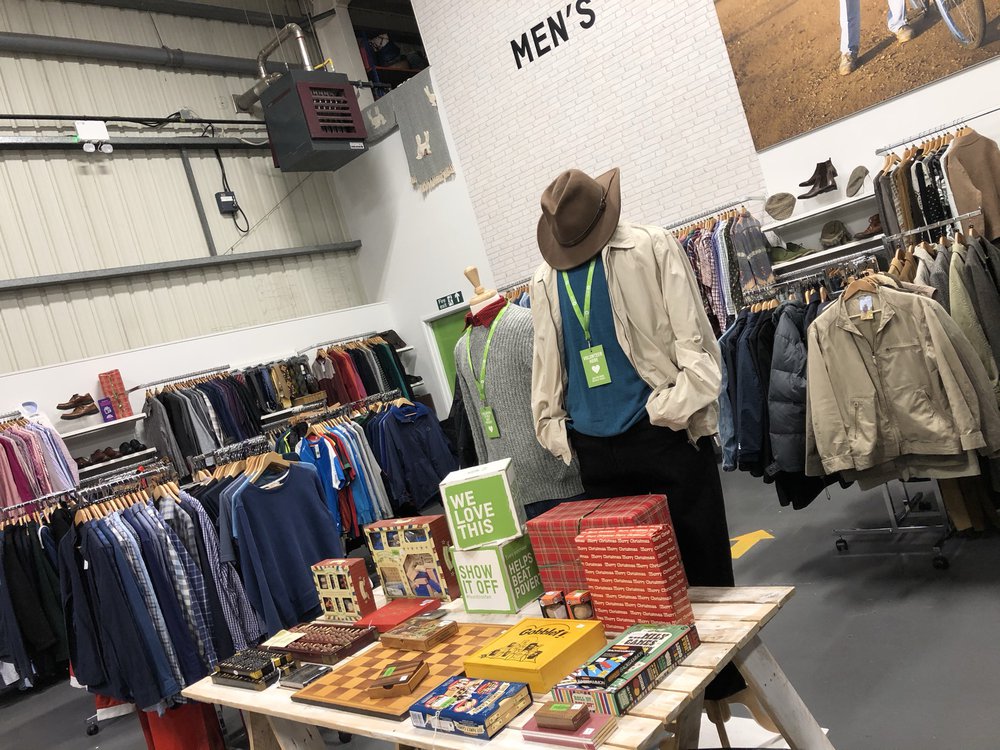 Make and mend
Sewing is a skill I learnt at GCSE but have not used for some time. But during lockdown, I wanted to use some basic skills to fix items in my wardrobe. And adjust some to help them to fit me better! For Christmas last year, my Nan bought me a hand sewing machine. It allowed me to wiz through fixing my clothes and has improved the quality of my sewing. In the future, I hope to buy a full-size sewing machine and up-cycle more clothes/textiles.
Be opened minded
I used to be picky with the brand of clothes I would opt for and stick with the brands I used to buy brand new from. But now I love finding new brands and even better, finding unique items. I also shop above and below my 'usual' clothes size as it allows me more options to browse through and find items in different styles and fits. Especially when it comes to vintage clothing, where the sizing is very different to today's modern sizing.
Visit charity shops and check online frequently
I take a trip to my local shops every few weeks, or whenever I have some time when I am doing a food shop in town. I also plan outings to visit charity shops in nearby towns and make a day trip out of it. Don't forget to check the Oxfam Online Shop too! I always have a tab open on my laptop and phone to make it easy to have a quick browse during my lunch breaks. You can also set saved searches on sites like eBay and Vinted which make it easier if you are looking for a particular item.
Donate
Donating your pre-loved or even unworn clothing is such a great way to declutter and raise money for charity. I love that Oxfam has made it even easier to donate, as you can now donate your pre-love items by post for free! When donating make sure you are donating good quality items that are clean, ready to find a new home.
Be prepared to sometimes leave empty handed
Unlike shopping on the high street or on online fast fashion retailers, you might not always find exactly what you are looking for. But don't let that stop you from finding a bargain! Sometimes shopping second hand can require a little more effort, but it is all worth it when you have a more unique and planet friendly wardrobe.
Some of my favourite second hand outfits
My love for second hand has only grown since taking part in Second Hand September. There are endless ways to update your wardrobe and find some one of a kind pieces. Check out some of my favourites below:
Olly Ross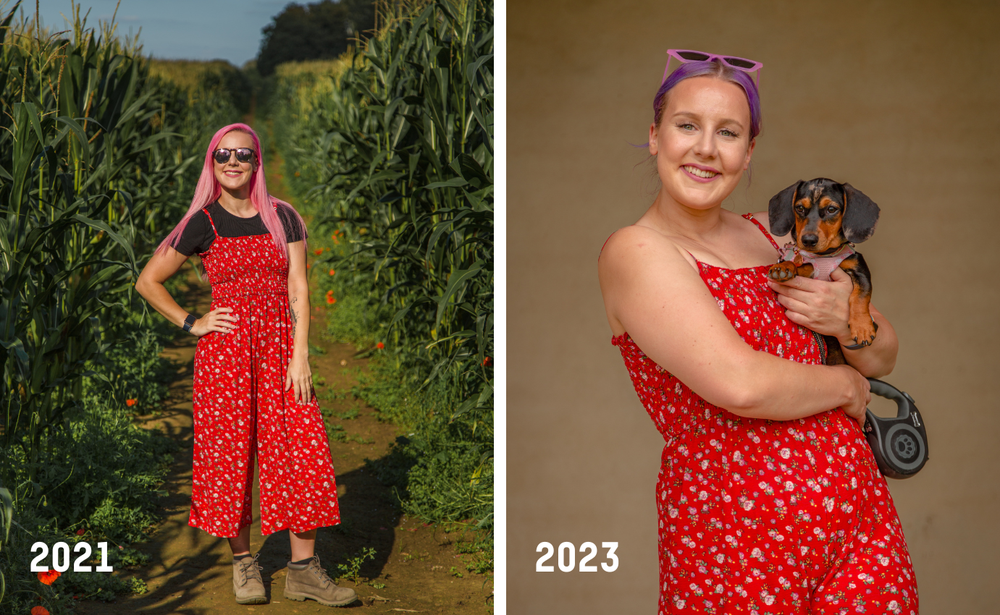 Jumpsuit: I found for £4.99 from the Oxfam Headington Shop back in 2021 and I still wear it lots in summer!
T-shirt: 50p from my local car boot sale
Handbag: £3.99 for the Oxfam Superstore
Shoes: Timberlands, hardly worn for £12 from eBay
Dog harness and lead: you can also get amazing pet items from carboot sales and charity shops. I got my puppies first collar from Facebook Marketplace and everything else from Carboots sales.
Olly Ross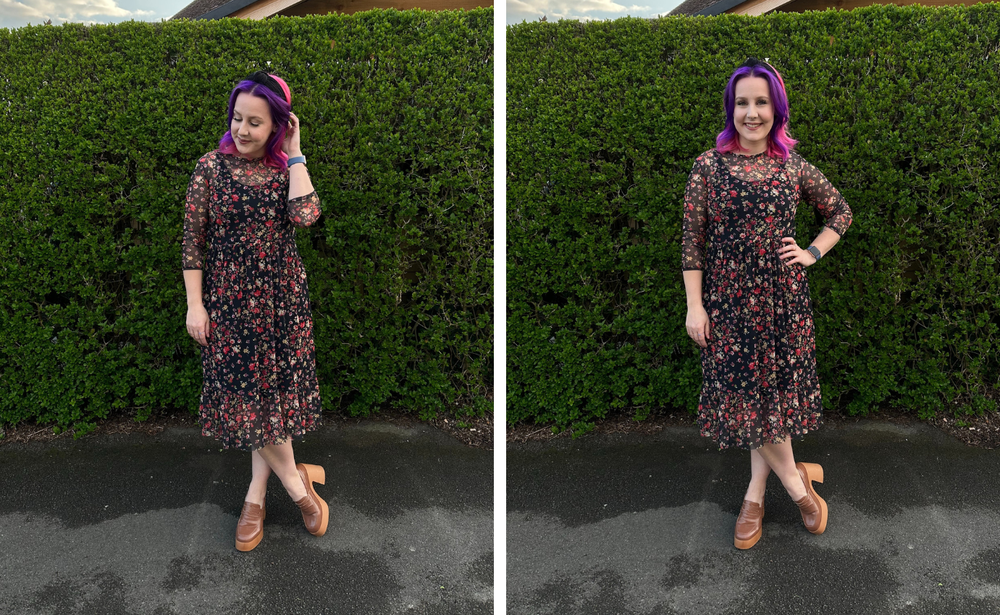 Dress: £1 from a local Carboot sale! I love going to carboot sales and picking up some amazing bargains.
Shoes: £3.99 from my local Oxfam Shop. They are super comfy and looked like they hardly had been worn!
Olly Ross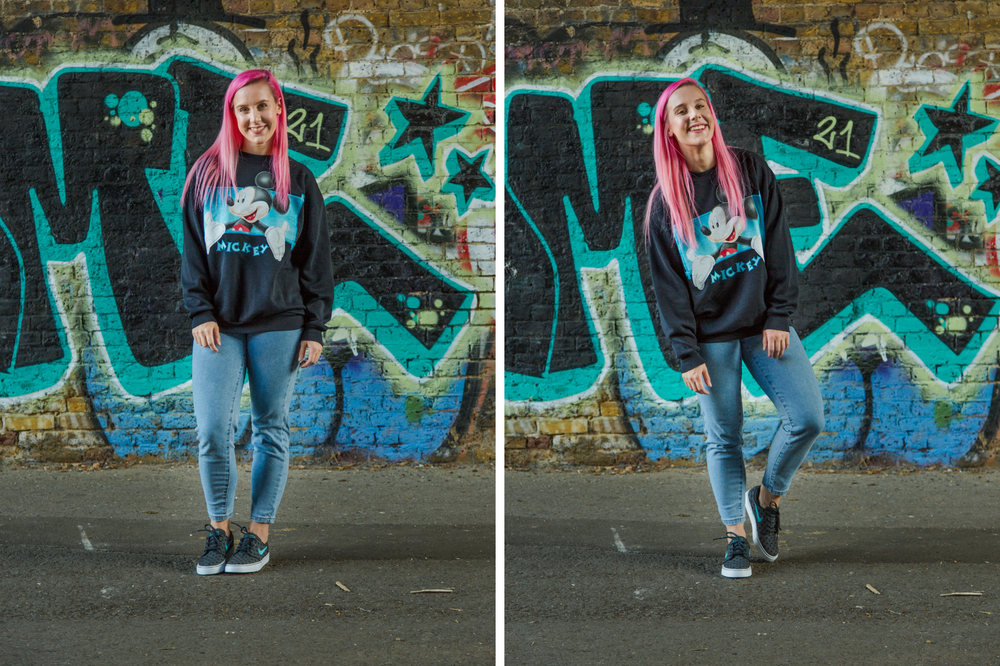 Sweater: Another great vintage Disney find and only 99p on eBay, I love it!
Jeans: £10 (new with tags) from Depop
Trainers: You guessed it, another pair of Nike Janosksi shoes. I have been looking for these ones second hand for years (they came out in 2014) and found these for just £10 unworn on Vinted.
Get involved in Second Hand September!
I really hope you feel inspired to get involved in Second Hand September this year! You really can be more sustainable with wardrobe and if I can do it, so can you!
To get involved make sure you share your favourite second hand finds using #SecondHandSeptember and tagging @OxfamGB.
Make sure you shop at your local Oxfam shop or on the Oxfam Online Shop. Have fun treasure hunting!