Shutterstock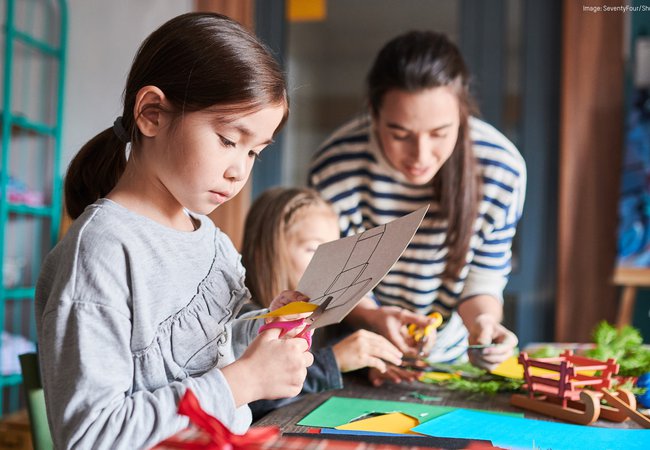 How to have a sustainable Christmas in 2023
We have put together some ideas of how you can have a sustainable Christmas this year. By using upcycled, recycled and second hand items as well as new items that have been created using sustainable methods you can create a truly sustainable and eco friendly Christmas.
You can also make this Christmas extra special by making it a little greener, helping to protect the planet and future for your children and for people all over the world. Here are a few ideas to get you started.
Create a magical atmosphere minus the plastic
Want Christmas to feel as festive and sparkling as possible? You don't need to invest in yet more plastic baubles and throwaway tinsel. You could also ramp up the eco festive factor and make your own recycled paper chains.
There are so many great ideas out there for upcycled and DIY decorations. This Ginkgo butterfly garland is beautifully hand block printed by artisans in India and created using handmade recycled paper and twine. What about this festive peppermint felt garland, made in Nepal, using recycled wool and is a great way to weave a little brightness into the proceedings
If a friend's keen to de-plastic their life, How To Give Up Plastic is one title to look out for in our books section. Or help them on their way with these handy reusable water bottles or beeswax-based food wrap.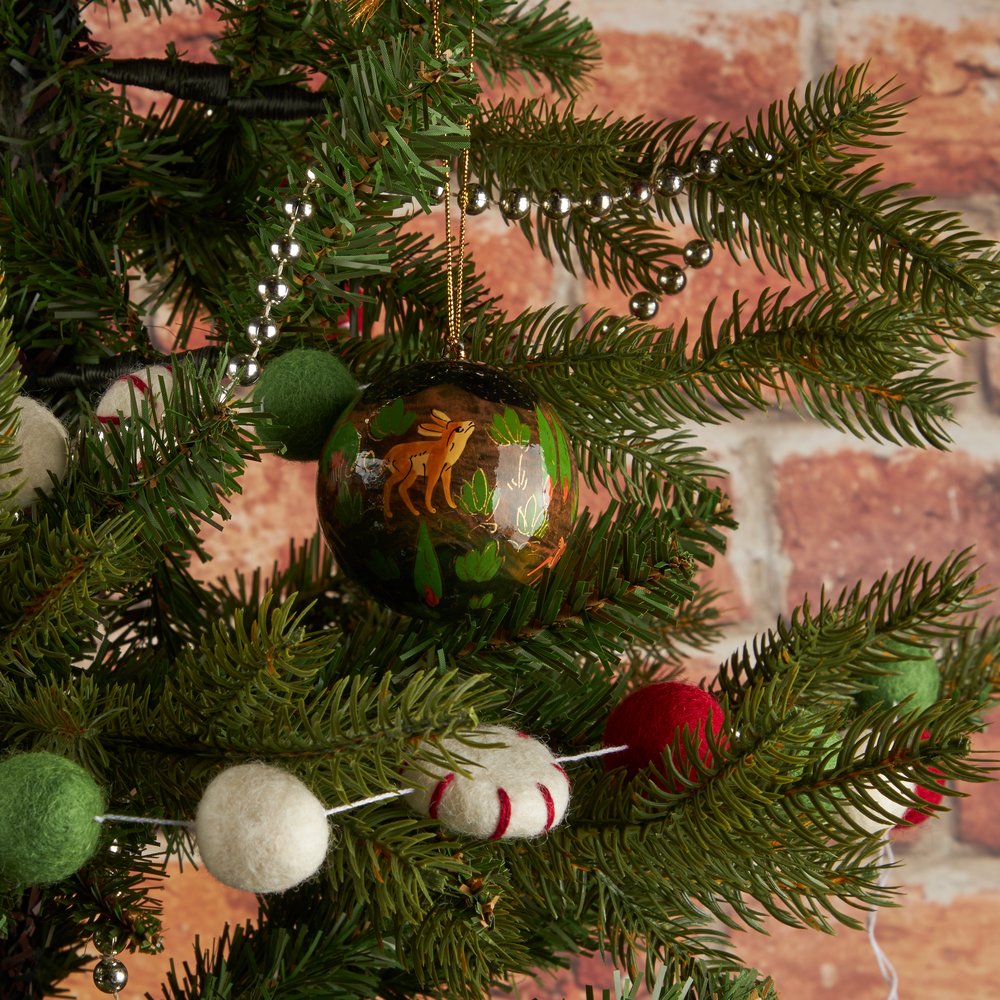 Put on your own Christmas pantomime
Create your own makeshift mini theatre at home using upcycled fabric. You could also create the stars of show by making sock puppets. Then just let your kids' imaginations do the rest.
You'll create some magical memories and do the planet a favour by giving old socks & fabric a new lease of life rather than binning them. You could also serve up salted caramel hot chocolate in the interval, made with Fairtrade cocoa grown by family farmers in Ghana, all 100% pure cocoa butter and natural ingredients.
Shutterstock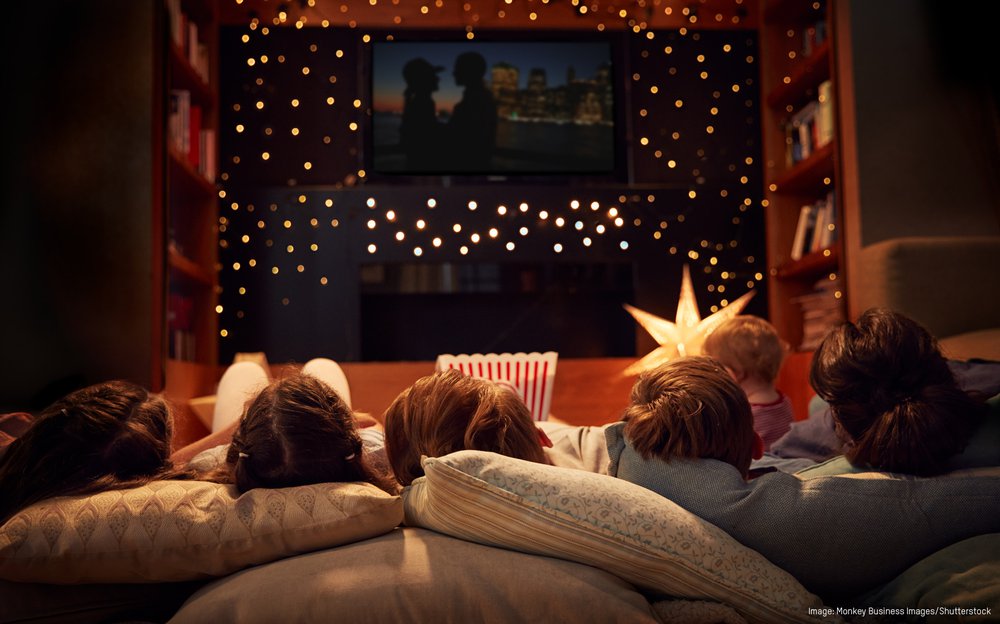 Create your own Christmas jumper
Yes, you could buy yet another set of matching festive pullovers. But why fuel throwaway fashion when you can create originals the kids will treasure with stuff you've already got? Why not set a festive challenge that the whole family can enjoy in the lead up to Christmas by searching for plain second hand jumpers and sweaters and decorating them together at the family Christmas party to give them a unique touch.
How about sewing on old velvet ribbons for bows and using old fabric to create 'JOLLY' slogans. You will find great ideas as well as wool and fabric in our sewing and haberdashery section of our online shop and of course in our shops. Lack the time or inclination for craft? If you'd rather buy second hand Christmas jumpers, the Oxfam Online Shop is a great place to look.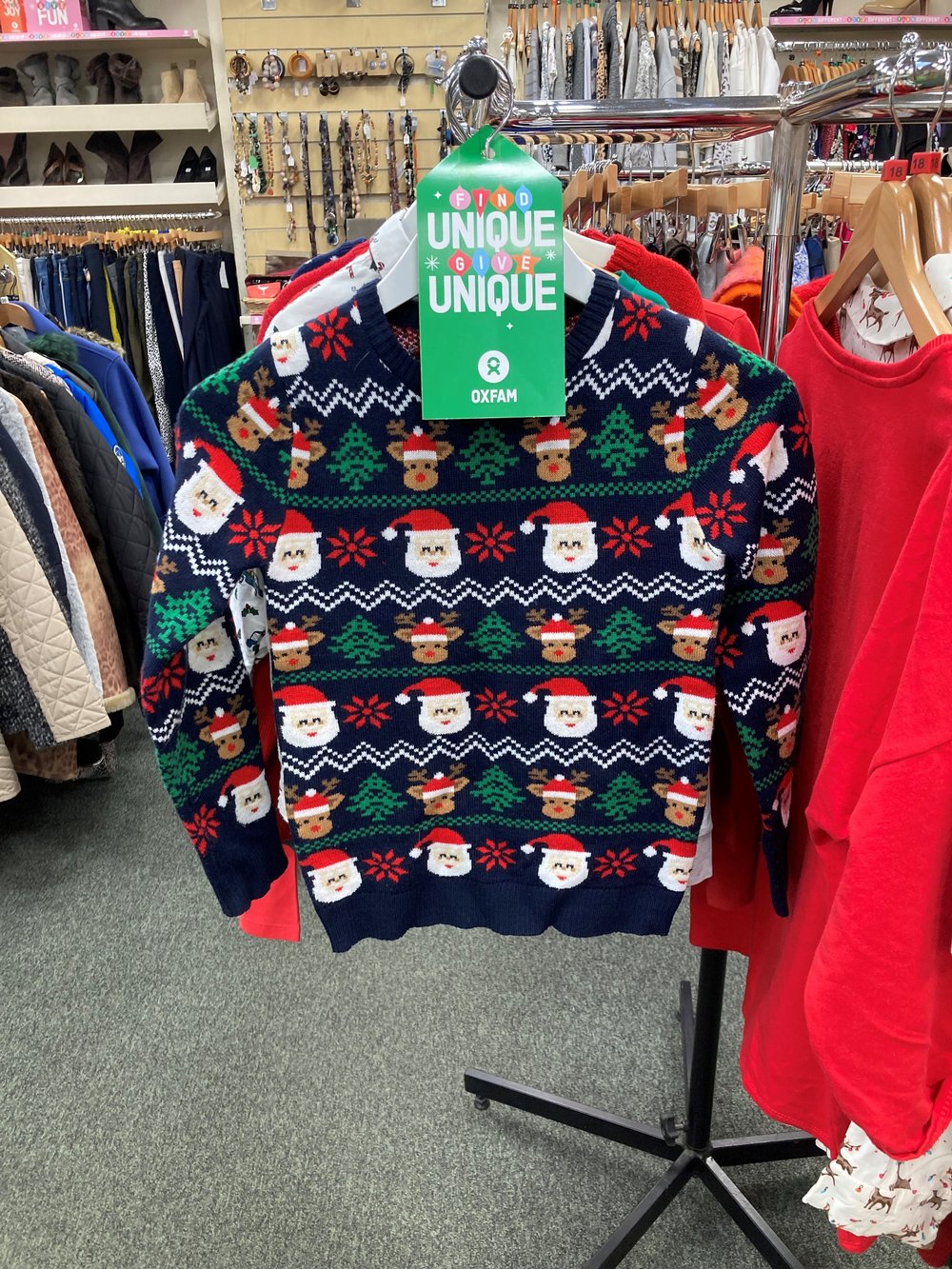 A sustainable Christmas with the kids
Make the most of some quality one-to-one time with the kids this Christmas.
Set up an extra-long reading stint with a few treats and their favourite tales and to help with this, we have a huge range of children's books to choose from!
Pint-sized Bake Off fan in the family? Cooking together is always fun and our cakes and baking cookery book section has all the inspiration you need.
What about a dino dash puzzle? Or maybe they'd like a dog snap card game to entertain during the dark nights. You can find a large range of second hand board games including vintage board games like Ker-Plunk to bring out the kid in everyone.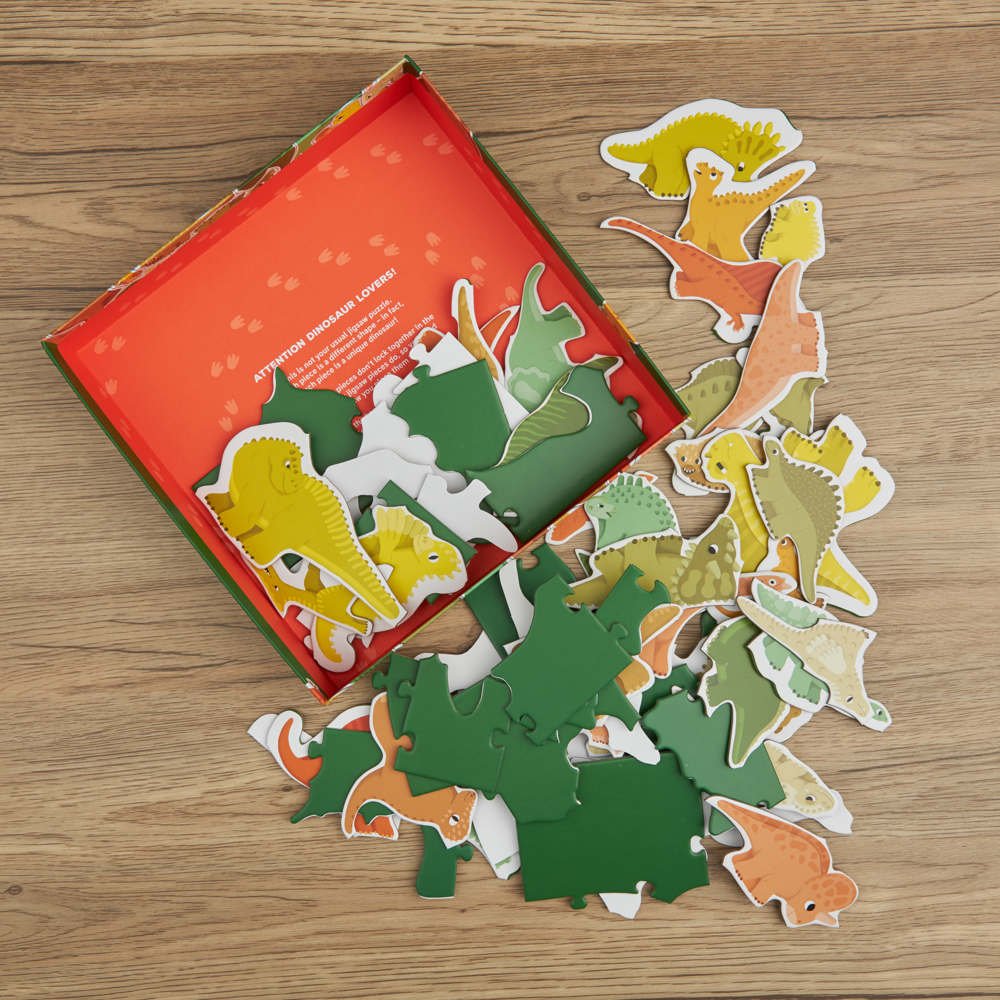 Oxfam Unwrapped: Charity gift cards
Make a donation on behalf of a loved one this Christmas. Browse our range of charity gift cards. These cards (called Oxfam Unwrapped) are available as physical and e-cards. They are a thoughtful gift choice. Plus, you can add a personalised message if you wish.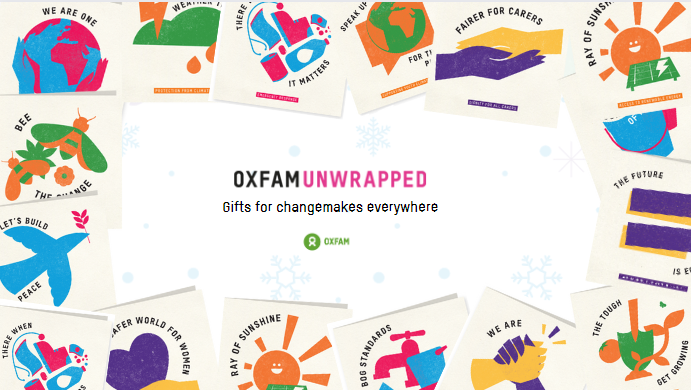 Ditch the crackers
Why not ditch that traditional paper crackers this year and use one of Oxfam's reusable red Christmas crackers?
This beautiful, reusable, red Christmas cracker with a lovely star design will set the festive mood for your Christmas party. The cracker can be filled with contents of your choosing, and fastens securely with Velcro.
The perfect table décor that will bring a lot of joy to your Christmas dinner.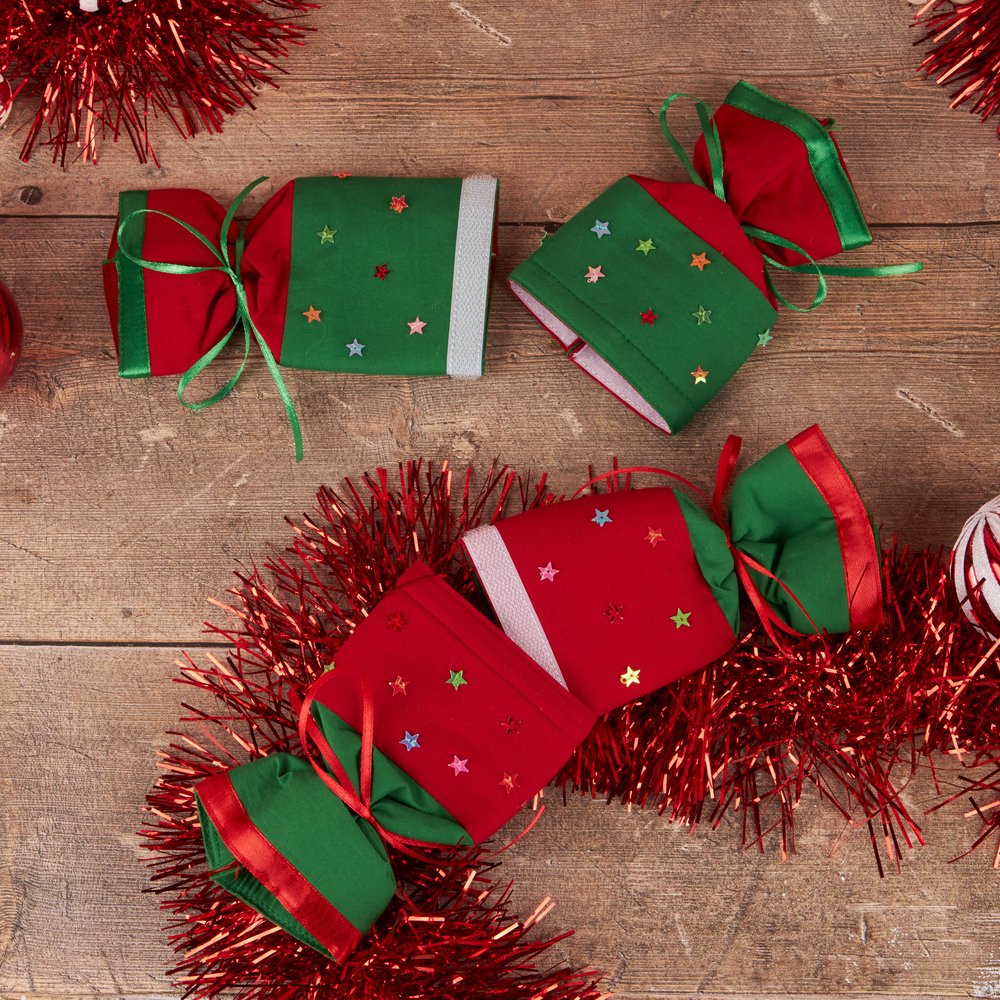 Sustainable Christmas wrap
Using recycled fabric to wrap Christmas gifts is a thoughtful alternative to wrapping paper. And you'll be giving two gifts in one! Inspired by the Japanese tradition of Furoshiki, which uses origami-like techniques, this method is both a beautiful and more sustainable zero-waste option. Scarves, handkerchiefs and tea towels, as well as spare fabric are all great options for fabric gift wrapping that most people already have spares of at home. If you're in need of more materials, Oxfam's online shop is full of second-hand options such as fabric or second-hand silk scarves. You could even use one of our recycled sari bags to wrap your Christmas gift making it 2 gifts in 1!
Using old Christmas cards to create gift tags is also another fun way to reuse last years Christmas cards If you don't have any from this year, you could always use this years cards - I won't tell!