How to make a climate change poster
Climate change is threatening humankind and pushing people into poverty. But you can help. Want to fight for climate justice now? Make a climate change poster! Carry it with you to join your local action, or upload it to take part in the Oxfam digital climate march.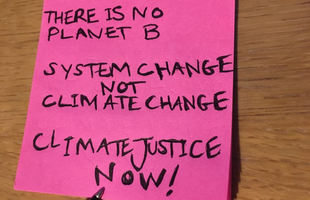 1. choose

your climate poster message

What does justice mean to you and your community? And what might it look like for those who have done the least to cause climate change but are hit first and worst? Pick a message to tell the world how you feel about climate change or climate justice.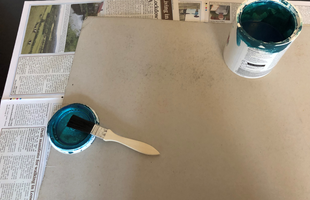 2. Grab

a canvas

This could be a piece of material, old board or cardboard. Anything that can be used as a canvas and carried really. Use a pencil to sketch out the letters in draft first to make sure they fit. Put some newspaper down to protect your floor or surface. Then get out the bold pencils, pens or paint.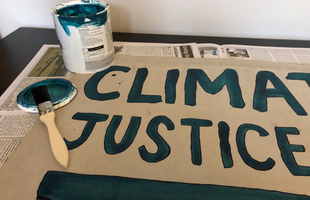 3. Add

your message

Be as creative as you like. Write your message large and clear so you can say it loud and say it clear. Make the letters the same size. Space them well. You can also add drawings or illustrations to it if you like.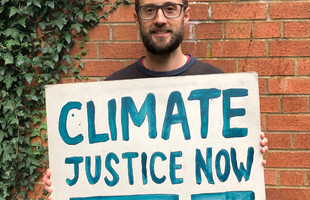 4. Share

anywhere or everywhere!

Take your message to your local climate action. Put it in your window. Or upload a photo of yourself with it to the world climate march website. Let's demand a greener, fairer future now!
What is climate justice?
Decades of fossil fuel use has caused a climate crisis. The richest countries fuel the flames while the poorest countries pay the price. Is that fair?
We need climate justice.
The richest countries need to radically cut emissions. And support the poorest countries to recover. We urgently need to work together for a greener, fairer future. Take action now.
Need more inspiration?
Oxfam shop volunteers and staff have been holding climate events. They've also been making their own banners for shop windows. And Oxfam campaigners have been out and about with their messages too.
Phil Broadhurst/Oxfam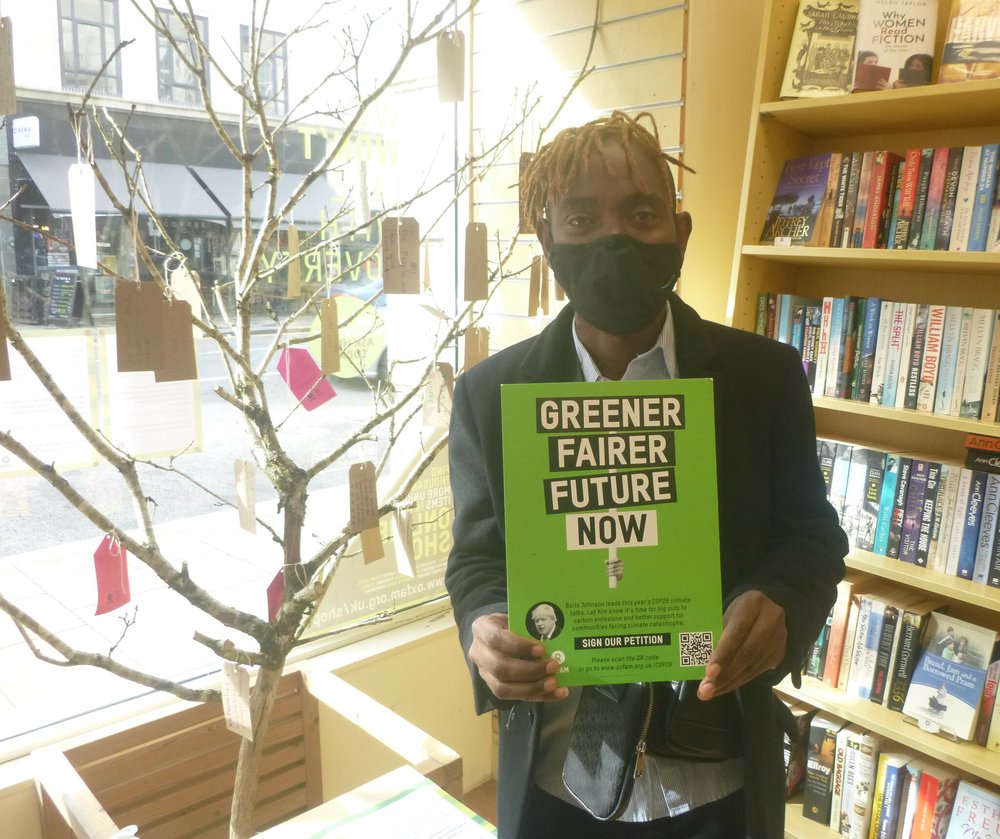 I support Oxfam's campaign for a greener fairer future. Climate Change will affect everybody all over the world. We all have to look after each other and our planet."

Otis, shop volunteer and climate campaigner in Swansea.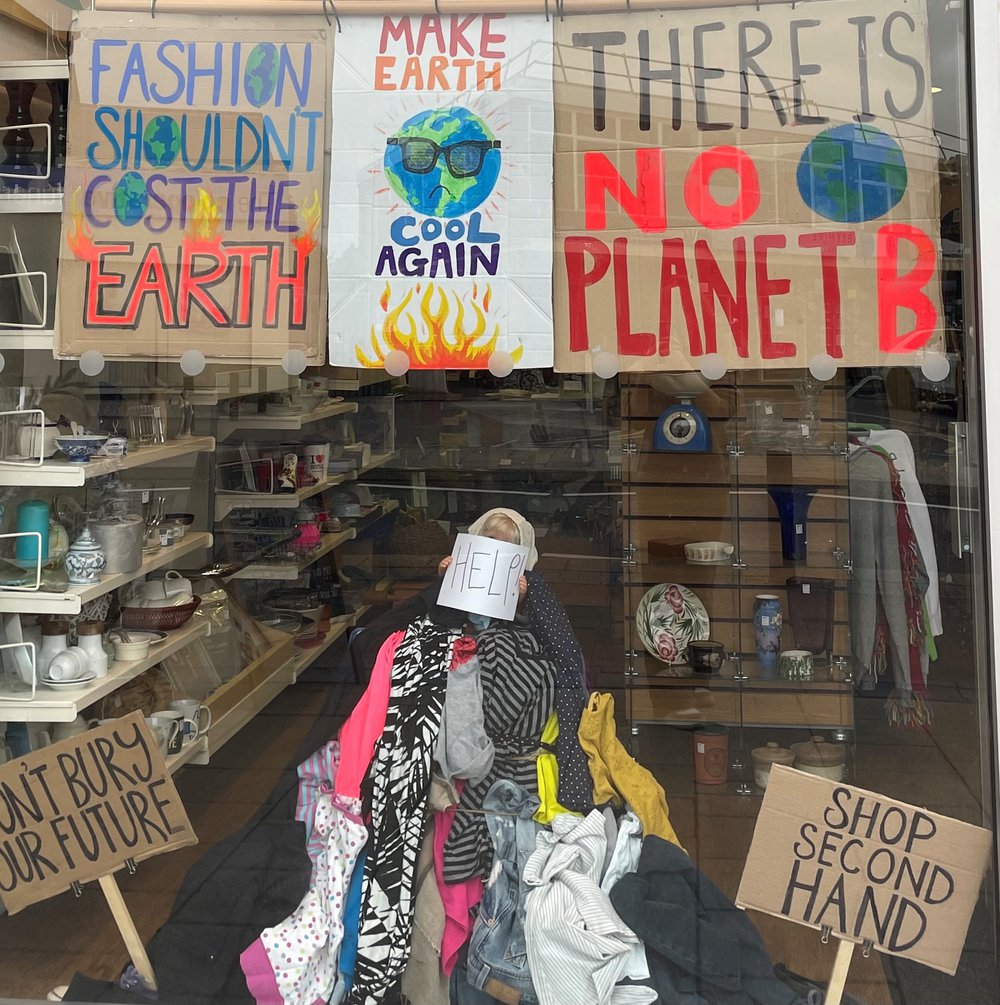 We wanted an authentic homemade feel to our banners as if they were part of a march or protest. To achieve this we used recycled materials and old cardboard from donations. We picked punchy, short slogans... quirky rather than aggressive. To make them stand out we used fluorescent and other gouache paint I had at home. And outlined the font in black marker for maximum impact. The banners are cable tied onto a bar at eye level in the shop window. We made sure there were banners to read both inside and outside the shop to reinforce our message."

Lucy Harrison-Guest, shop volunteer and Mum to Molly and Dylan Harrison-Guest (Volunteers)
Got graphic design skills?
Perhaps you can take a leaf out of Ghanaian graphic designer Perk's book...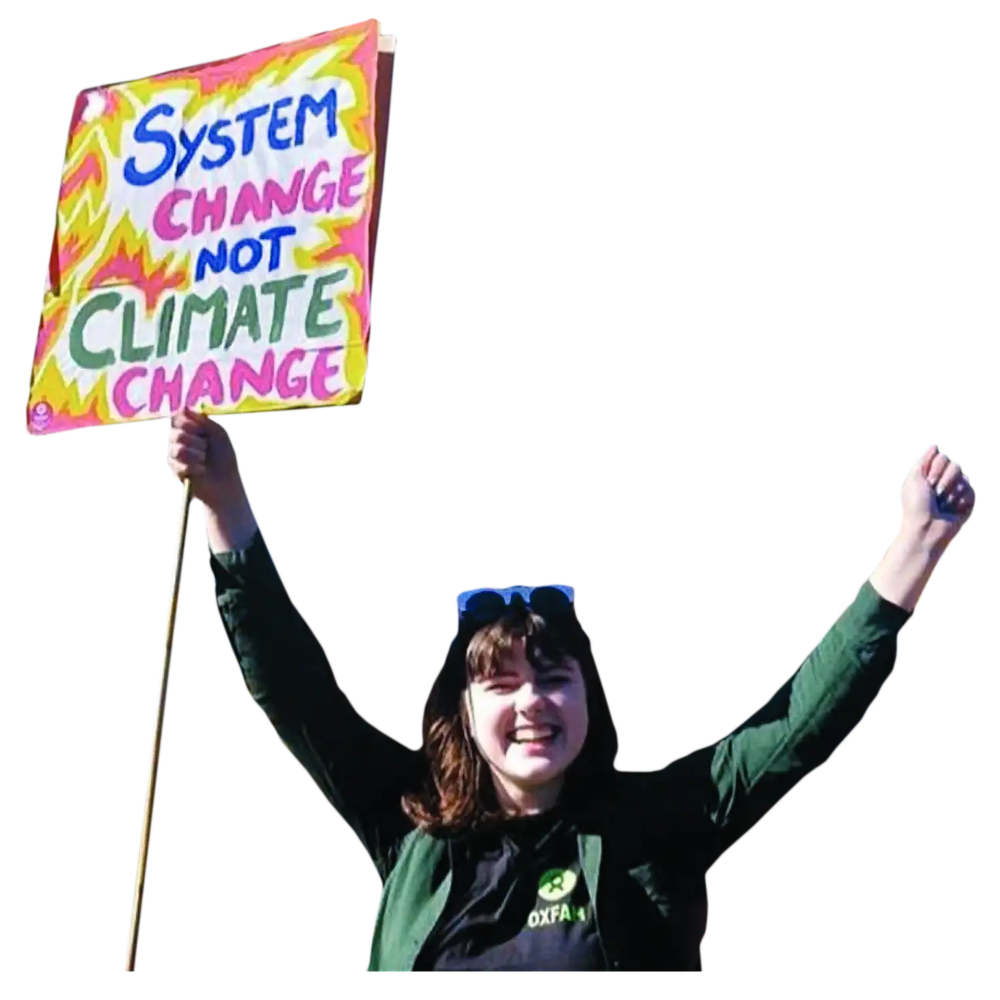 Torin Johansen