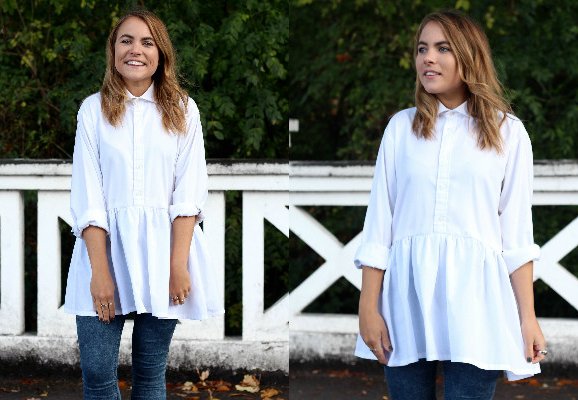 Quick Tutorial: How to Upgrade A Classic Shirt with Ruffles
Feeling crafty this Second Hand September? Hannah Elliman shows us how easy it can be to update a classic white shirt.
I'm thinking of renaming my Instagram '7869 Ways to Upcycle a Charity Shop Shirt'. I am always drawn to shirts in charity shop, whether it be a crisp, white, long-sleeved shirt or an oversized psychedelic number that wouldn't look out of place in 1970's London. For this fashion DIY I went for re-inventing the plain white shirt.
With a little inspiration from the high-street, I decided to attach a gathered skirt to the shirt so I can now wear it oversized with jeans or as a simple dress with those winter essential 120 denier tights. With a bargain charity shop shirt, a little extra fabric and a bit of thread this is the perfect affordable fashion DIY to complete on a cold Sunday.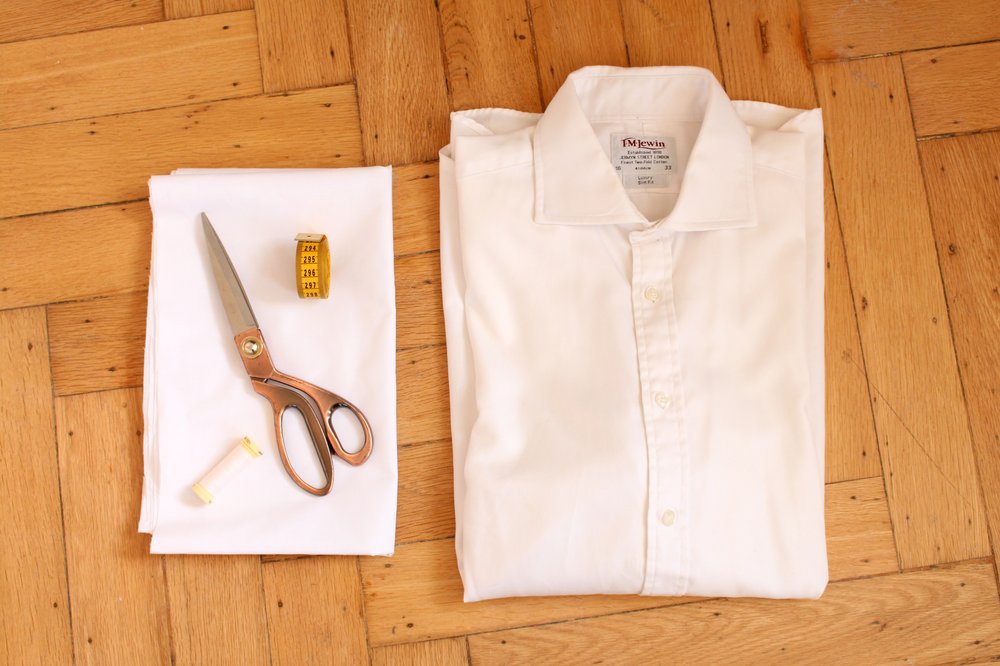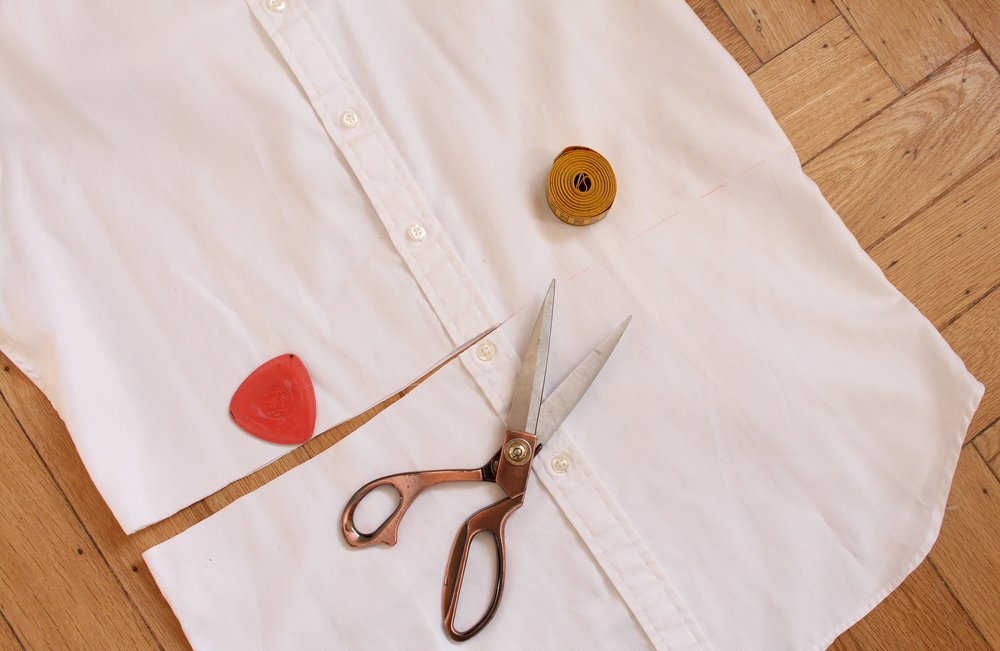 Step 1
Try your shirt on and mark where you would like the frill to begin. Mark down 1.5cm below where you want the frill to begin and cut along this line.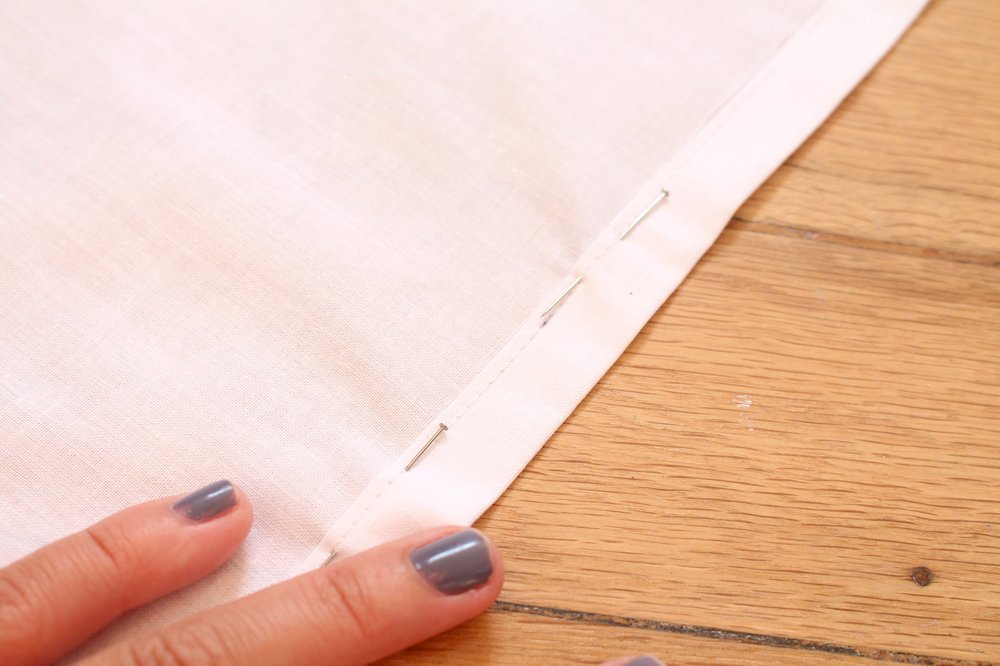 Step 2
Measure the hem of the shirt. The width of the fabric for your frill needs to be approximately 1.5 times the width of the whole hem (front and back). Once you have established the width required, determine the length by deciding how long you would like the frill of the shirt dress to be. Add 4.5cm to length of the fabric to account for the hem.
Hem the bottom edge of the fabric for the skirt part of the dress by pressing the raw edge under by 1.5cm, then pressing under 1.5cm again to conceal and stitch.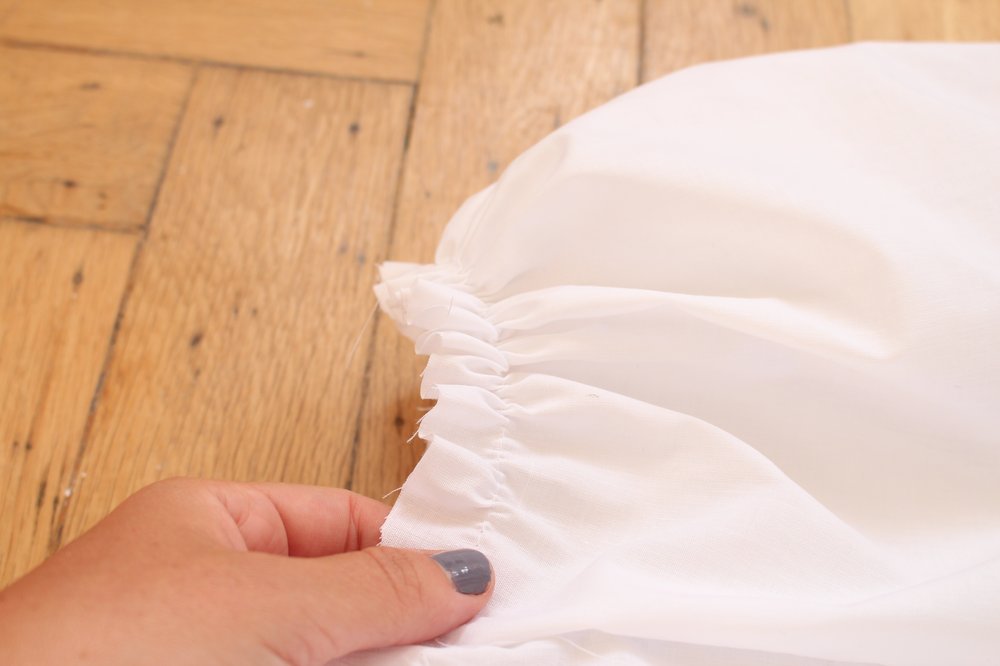 Step 3
Stitch the sides of your length of fabric so you have a tube of fabric with the hemmed edged along the bottom.
Stitch a running stitch (using the longest stitch on the sewing machine) along the raw edge of the tube of fabric without securing the ends of the stitching. Use the loose threads to evenly gather the top edge of the fabric so it's the same width as the hem of the shirt.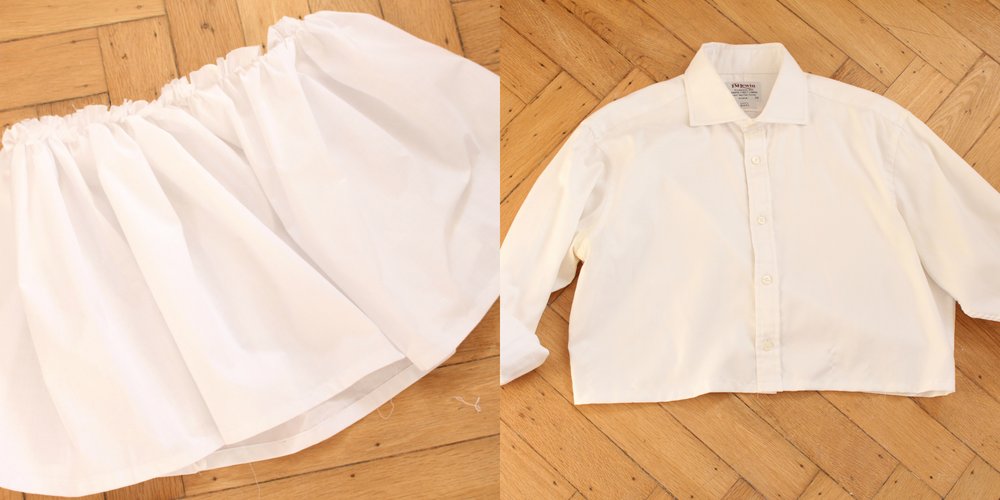 Step 4
Pin and stitch the gathered pleat to the hem of the shirt (right sides together) with a 1.5cm seam allowance.
And that's it. Another way to upcycle that always easily accessible charity shop shirt!