Joanne McCormick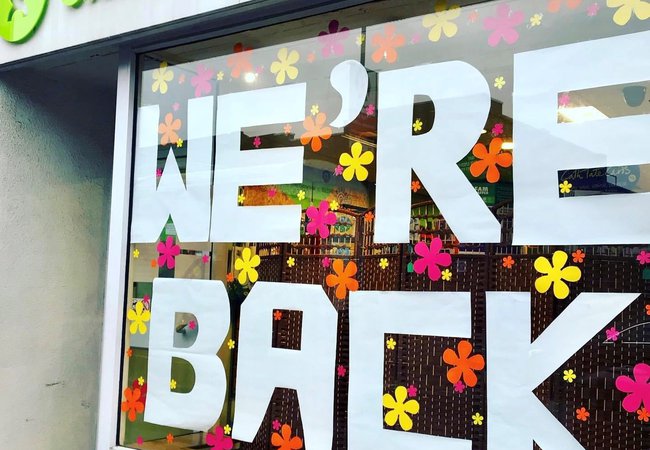 We're back! Stories from Oxfam shops' re-opening
"It has been lovely to hear the shop filled with laughter and people again," says Joanne McCormick, Shop Manager of the Oxfam Harborne Shop.
Joanne is just one of the Oxfam members of staff and volunteers reflecting on what returning to their shops has been like.
Oxfam is Harborne is BACK!
"Since we came back from lockdown one - and we started doing covid secure window displays - we haven't stopped.
All of our displays feature a clear message that our customers seem to love.
Our 'return from lockdown three' display was intended to bold and eye-catching, so we went big with our message 'We're Back' so nobody on our high street would walk past us without wanting to pop in," Joanne says.
Joanne McCormick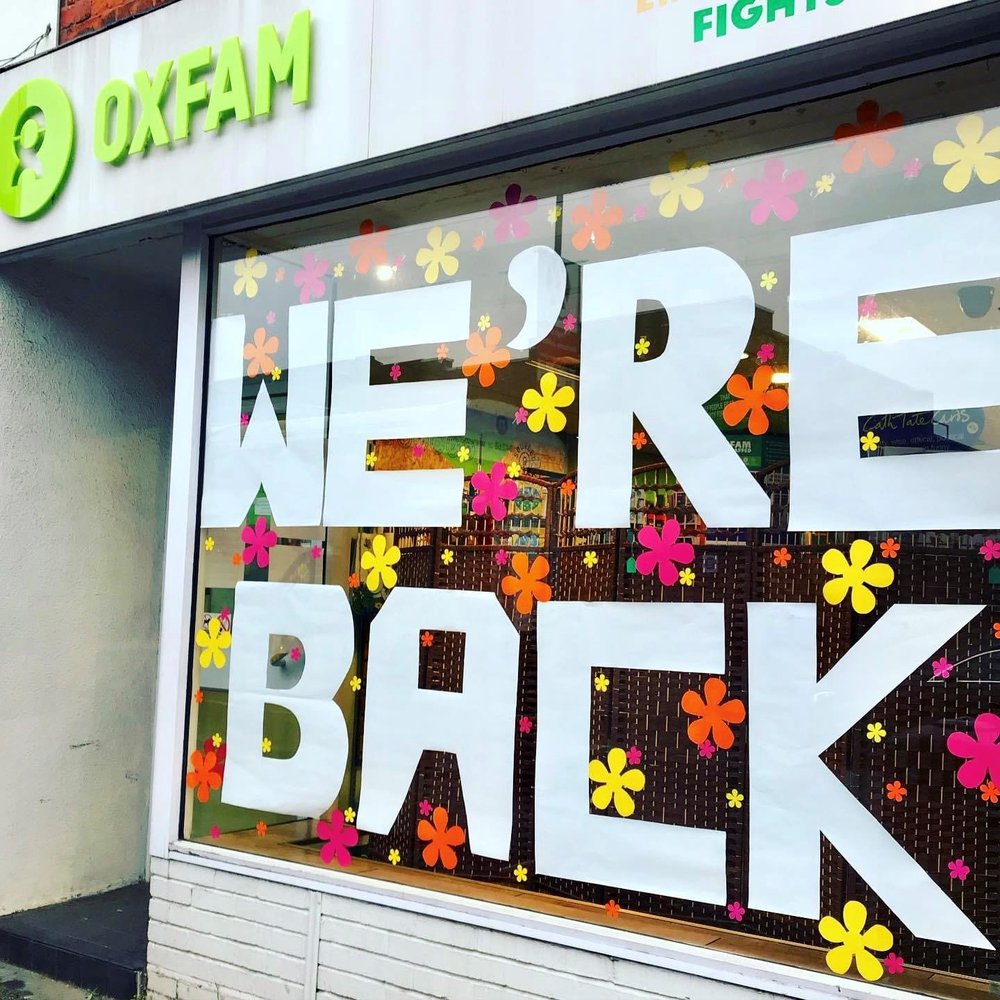 "Our window display has been a hit too with lots of our customers telling the team that the love it and they are so pleased we are back."
Since we came back, we have been inundated with support from our local community with queues outside our shop for most of last week. After a small team of us spent the lockdown selling on the online shop it has been lovely to hear the shop filled with laughter and people again."

Joanne McCormick, Shop Manager – Harborne Shop, UK
Supersonic opening at the Superstore
"On the opening day we took 200% more than on an average weekday in sales. Across the 5 days of trading last week (we don't open every day) we welcomed 2,400 shoppers across the door and almost 1,000 bags and boxes of donations.," says Oxfam Superstore Manager, Julie Neeve.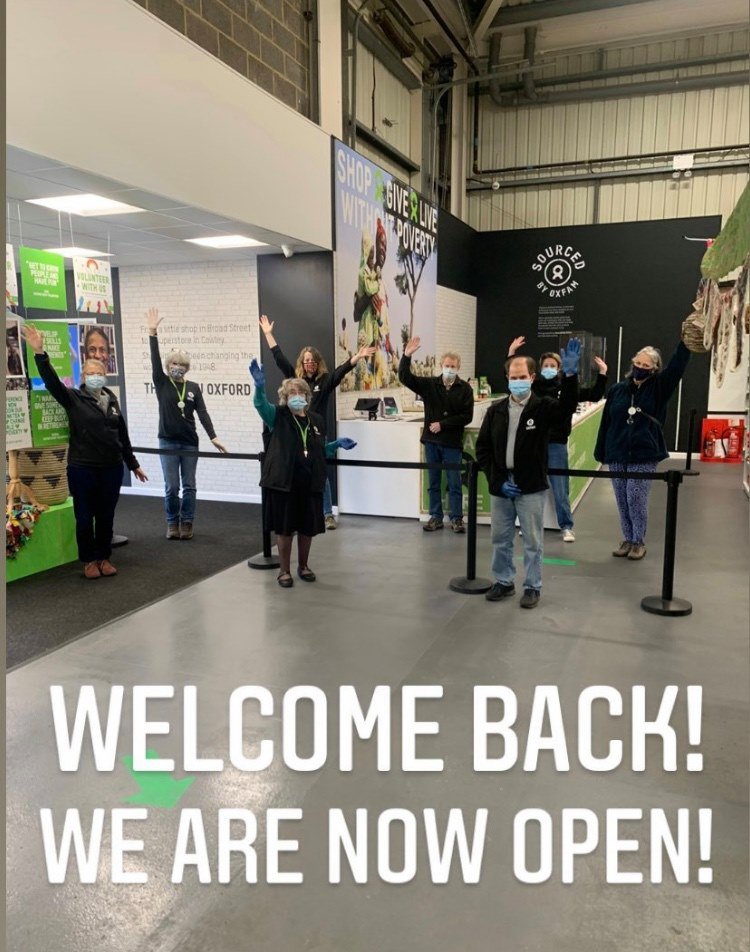 Customers were so pleased to be back in the Superstore and it was great to see returning and new faces visit us"

Oxfam Superstore Manager, Julie Neeve
Monkeying around in Preston
"Opening week has been a great success and we've been very busy!" says Preston Shop Manager, Kira Adams.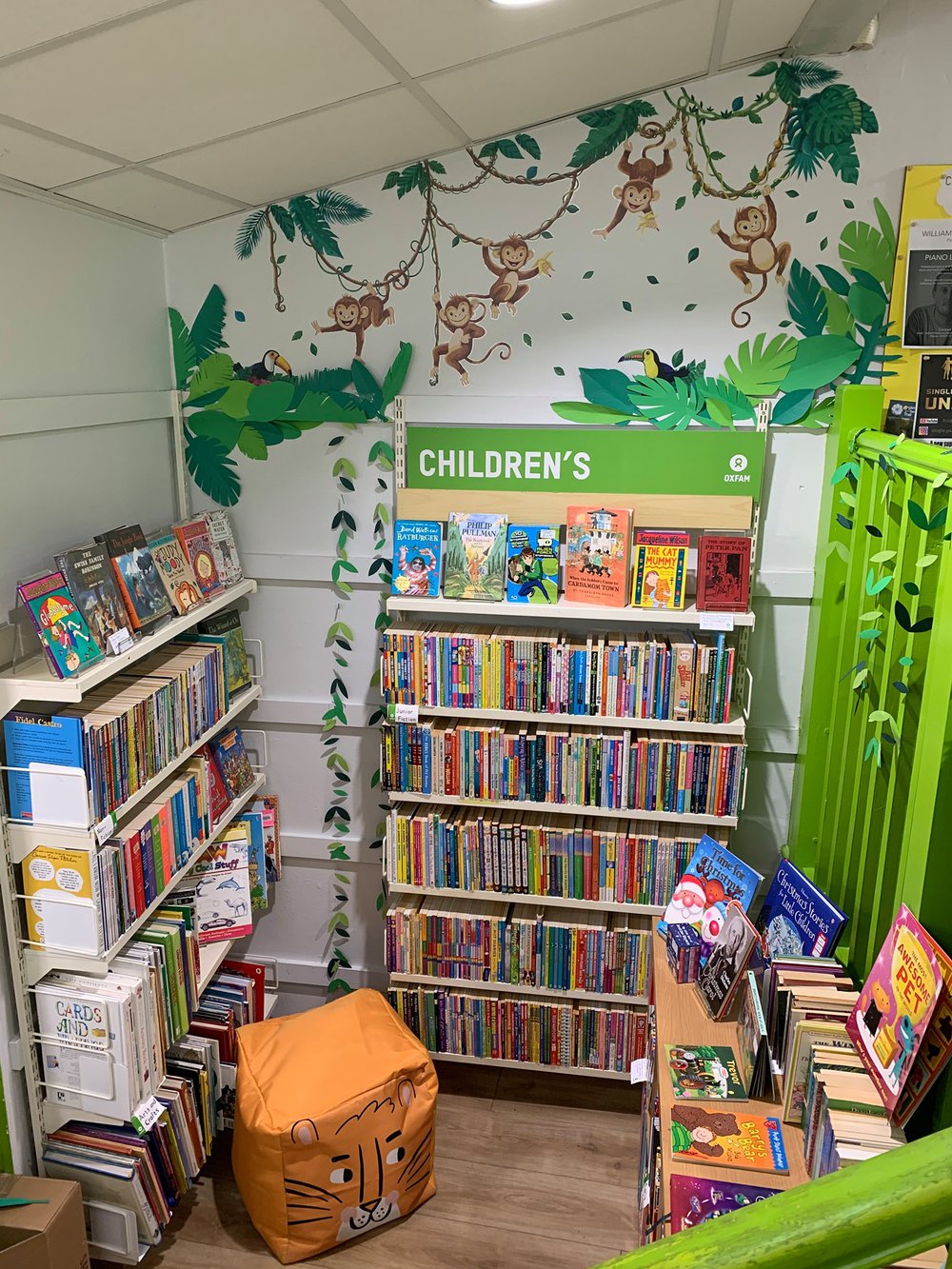 The monkeys have proven very popular, we've had a number of customers tell us how much they like them... one even suggested that we cover the whole shop with them!"

Kira Adams, Shop Manager, Preston Market Place, UK
Online Shop Success in Newport and Knutsford!
After they closed their doors to the public, some of our Oxfam shops began selling on our online shop (link to online shop!). We were bowled over by the success of our Knutsford and Newport shops, who have both raised £6000 each with their sales.
Knutsford Shop Manager Tim Olsen, told us that his team Fraser Kerr, Raim Dragonetta, Mark Lenderyou and Heather Tudge "have their own WhatsApp group where we can all communicate each day and I tend to update them on sales so they can come in and dispatch them in a timely manner while following social distancing rules - our Online Office is quite small and only fits one Volunteer at a time. They continually impress me with their dedication and a recent £800 week during the big sale shows that they can handle the pressure ... even when one of the Team is off Sea Kayaking in the Arctic Circle!"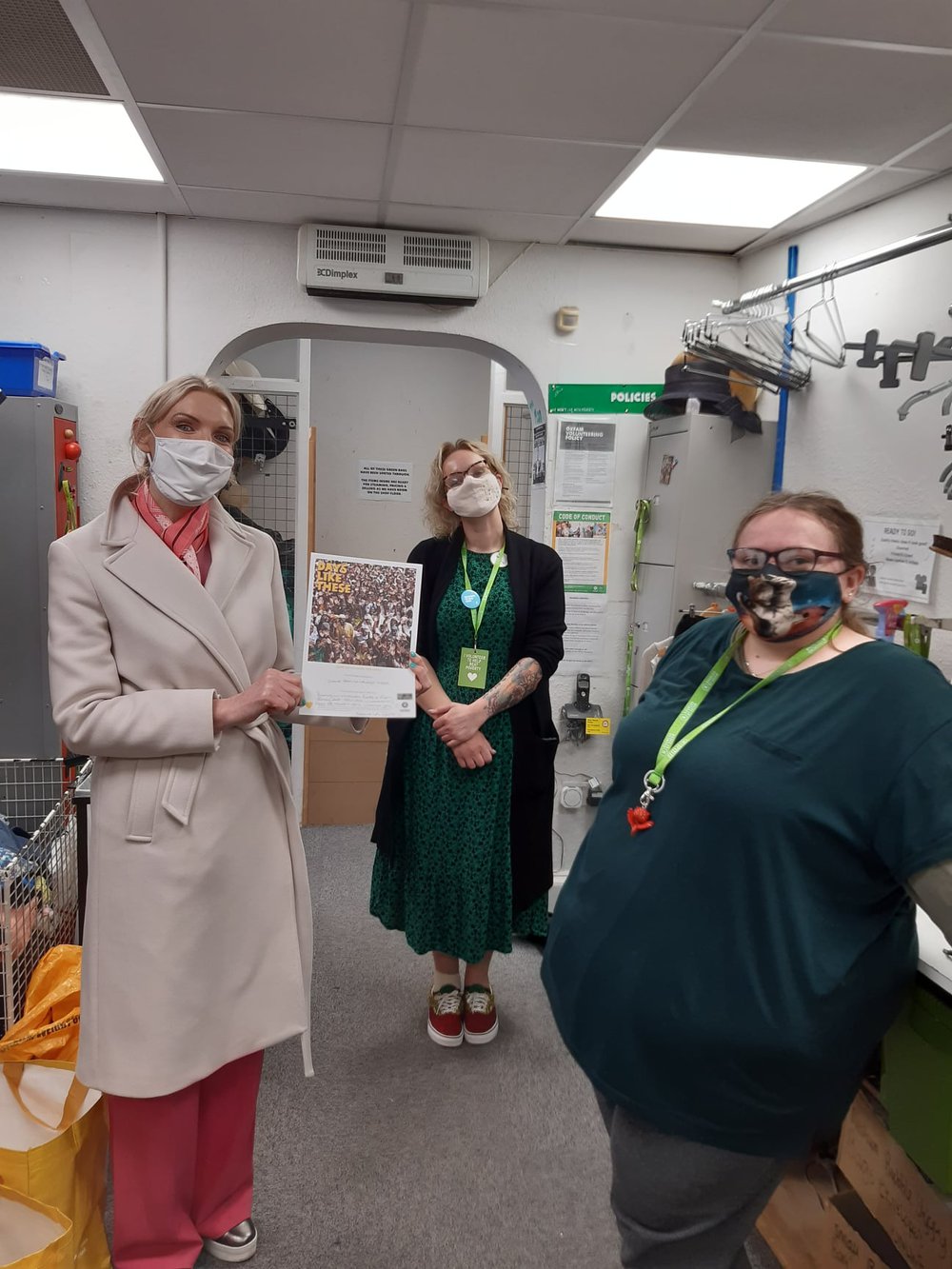 Newport shop manager Beckie Harrison says… "We were new to online in November, we couldn't wait to get going and even though the training at another store had to be put on hold (covid) we wanted to crack on! So we read the guides with our great Area Manager Carla, other store managers in our area and went for it!!
We were full of happy dances we had a vintage book sell for £400... plus gift aid! And a vintage cocktail watch for £279.
The excitement when we check to see if we've sold anything is still such a buzz.
We are a very small shop with a very very small back room area and storage but currently we have over 650 items listed online. We've staged, photographed, listed, packed carefully and stored ready to ship off when they sell.
Our top tip for small stores is Costume Jewellery! We had a large amount of chunky pieces that have been donated. In store we'd display these at 99p or maximum £2.99
Online... minimum £6.99! And they're selling. How fantastic for Oxfam is that!! And, of course, they take up very little room to store!
Tamlyn, our online volunteer must get a special whoop-whoop for taking on this new venture for Newport and for being paramount to the £6,000+ Jan-April success!"
The excitement when we check to see if we've sold anything is still such a buzz. and of course... its all helping towards fighting Poverty. 💚"
Snakes in Stroud!
Visual merchandising manager David Humphrey couldn't resist accessorising with this donation to the Stroud shop!
David Humphrey