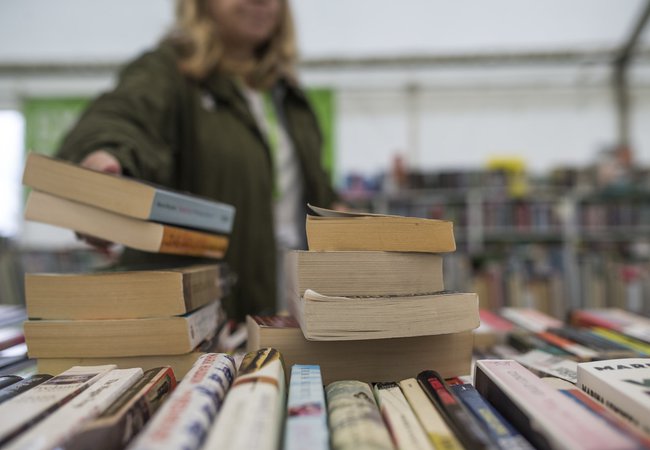 We're inviting you to join our free summer reading challenge. At Oxfam we love books and are proud to be the largest second-hand book retailer in Europe with over 500 shops selling books, thousands of expert staff and volunteers, and a massive online book offering. If you love books too why not take on the challenge and make your reading count in the fight against poverty.
Here's how to get involved!
Choose your challenge: Select books from your 'to-read' pile or hunt out titles from your reading 'Wish List' in your local Oxfam bookshop or from our Online Shop.
Set your timeframe: For the ultimate summer challenge you could make your goal to finish your chosen titles before the end of August.
Ready, set, read!: Settle down with some Fairtrade snacks and find a spot in the sunshine to read away!
Share your thoughts: Connect with fellow bookworms online using #OxfamBooks @oxfamgb or scroll down to download our sharable social media story games or print our book review template to include when you donate.
Donate when you're done: Bag up all the books you finish, along with any others you're ready to part with, and take them to your local Oxfam shop. Each book could raise enough to buy an Oxfam Jerry Bucket to ensure safe water in an emergency. Don't forget to tag your bag to make your books worth a life-changing 25% more thanks to Gift Aid.
Want to take your challenge to the next level? Why not ask family and friends to sponsor you to encourage you to reach your reading goal? Set up a free fundraising page here.
Thank you for reading and donating to help fight poverty.