Emily Stein/Oxfam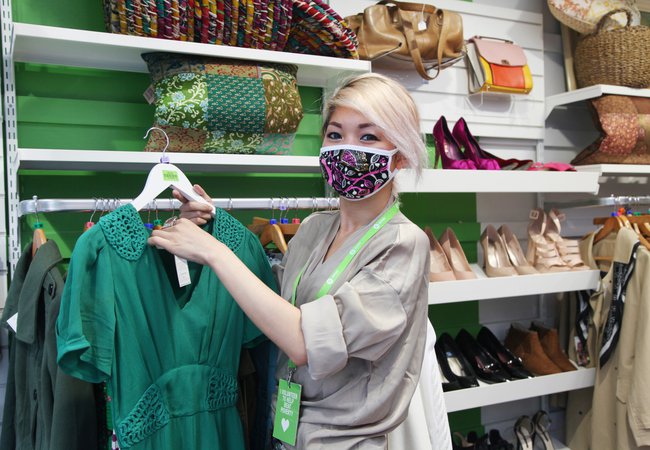 Oxfam shops in the UK
Oxfam is a global movement of people who believe in the power of everyday actions to create a fairer world. Our network of more than 500 shops across the UK is at the heart of this movement.
By selling donated goods, we raise money to fight poverty and help people in crisis around the world. Our shops are more than just places to buy second-hand treasures – they are vibrant hubs of local communities, where people can connect, learn, and share ideas.
Whether you're looking for a unique fashion find, a good book, or a thoughtful gift, shopping with us means making a positive difference in the world. So why not explore your local Oxfam shop toiday, and if you have any questions about our shops, take a look at our High Street shop FAQs for more information.