Emily Stein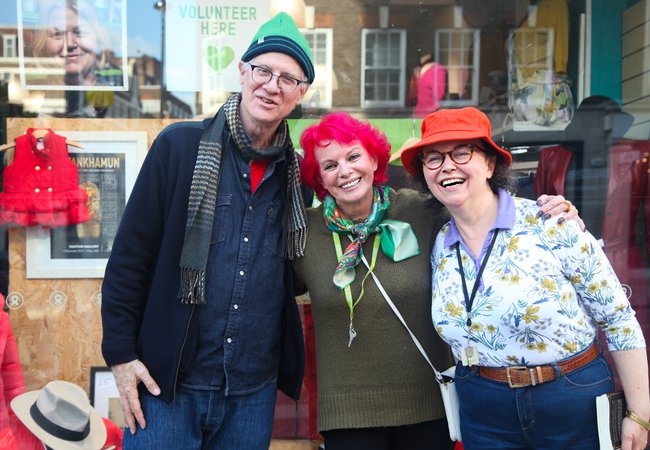 Shop Volunteer
With a network of over 560 shops, our diverse volunteers play an integral role in championing Oxfam's values, running the shops and promoting our life saving work to the wider community. Whether you prefer to work behind the scenes or in a customer-facing role, there are plenty of tasks for you to get involved with. 
Many of our shops also sell through our online shop and therefore may have vacancies for volunteers keen to develop this area of work.
Key responsibilities
Depending on the needs of the shop and your interest, you may be involved in the following:
Using the shop's guidelines to sort and price donated clothes, books, homewares etc.
Receive donations from the public and ensure they are stored safely
Providing excellent customer service on the shop floor
Creating attractive displays across the shop
Promoting our Gift Aid scheme
Promoting our exciting sustainable fashion campaigns such as Second Hand September
We encourage our shop volunteers to develop an understanding of all aspects of the shop's work so that they can support the whole team as necessary.
Skills and competencies
You do not need specific skills and experience but the following would be useful:
Commitment to Oxfam's values of empowerment, accountability and inclusiveness
Ability to work within Oxfam's policies and shop guidelines
An interest in retail and customer service
Ability to work well as part of a team and under own initiative
Willingness to learn
What this role can offer the volunteer
You will be joining thousands of volunteers who "won't live with poverty"
Learn about Oxfam's humanitarian, development and campaigning work
Opportunity to utilise and develop your portfolio of skills and experience
Gain valuable experience in retail at an international charity
Lunch and local travel expenses can be reimbursed in line with Oxfam's policy
Contact
Find your local shop here. This will give you contact details for the shop so you can phone or visit to find out more.
Application process
Search for volunteering opportunities near you and apply online
Application deadline:
Ongoing
Interview date:
The shop manager will contact you as soon as possible and will arrange a convenient time for you to visit the shop and have a chat about volunteering.
Start date:
As soon as you have had an initial chat with the shop manager and after receipt of a suitable reference, you can arrange a start date.