Emily Stein

Corporate Volunteering
We have some great opportunities for Employer Supported Volunteering across our retail network in the UK. Volunteering offers a great way to have some fun and help Oxfam's work to beat poverty.
Together, we can harness the passion and expertise of your employees to build a brighter future for the people who need it most. By volunteering with Oxfam, your company can help us rebuild lives after disaster, tackle the big issues that keep people poor and help people out of poverty. At the same time, your staff will challenge themselves, learn new skills and meet some incredible and inspiring people.
WHY OXFAM?
Working with Oxfam will strengthen your brand reputation and highlight your commitment to making a positive impact.
Research shows companies who offer volunteering days report less sick leave and have better staff retention and engagement. Employees feel valued by and connected to their organization through giving back leading to happier, more motivated teams Join us today and make a real and lasting impact on people living in poverty across the world
VOLUNTEER AS A GROUP OR AS AN INDIVIDUAL IN AN OXFAM SHOP
With nearly 600 shops, a Superstore in Oxford, and two Online Hubs (in Milton Keynes and Batley, near Leeds) we can find an Oxfam location that will work for your Corporate Day, whether you have a team of two or a team of twenty! Our shops are run by volunteers, who are empowered to take ownership, get creative, and make each shop special. You'll have the chance to experience a busy and varied retail environment, providing excellent customer service, working on the shop floor and using a computerised till. How about sorting, valuing and pricing donated stock or researching and listing stock online for a worldwide audience?
TEAM CHALLENGES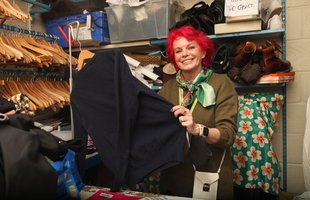 TREASURE HUNTERS
Sort through donations or sift for gold. Research, price and fill your section on the shop floor. Challenge: who can sell the most expensive item by the end of the day?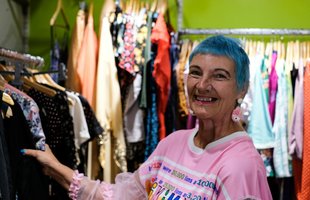 GRAND DESIGNERS
Plan and put together a window display or change the whole shop layout! Perfect for two teams in two shops. Who's changes gave their shop the bigger sales boost?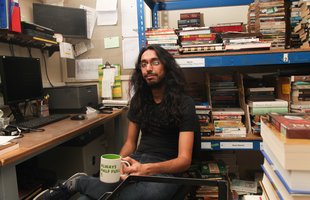 TECH WIZARDS
Savvy online, or an eCommerce entrepreneur? Prove yourself by listing items for sale on the Oxfam Online Shop. We'll let you know what items you've sold! (Perfect for bigger teams at our Oxfam Hubs).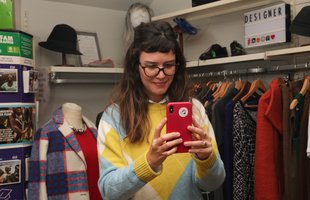 SOCIAL INFLUENCERS
Our shops are full of stories – whether that's special donations or inspiring volunteers. Can you help us connect, inspire and go viral? #FoundInOxfam
How to get involved
Email us at corporatevolunteer@oxfam.org.uk and we will talk through your options and match you to an appropriate shop. We make it easy for your team to register for a shift by creating a bespoke webpage and support you with our reference processes. We'll chat to you before the day, so your team will be ready to hit the ground running. A fast-track induction process in shop means more time is spent volunteering. We want to hear your feedback, so we'll ask your team to complete a short satisfaction survey after their volunteering day, this means we can keep improving our offer.