David Azia / Oxfam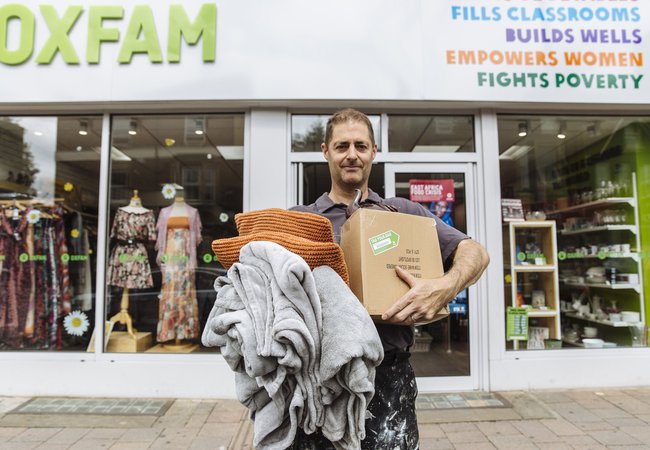 Oxfam GB's promise to you
Oxfam's supporters make our vital work with some of the world's poorest communities possible. We can't do it without you.
Every donation, no matter how big or small, makes a difference. Without your help, we wouldn't be able to:
Respond quickly to emergencies around the world.
Help people to work themselves out of poverty.
Campaign to change the things that keep people poor.
We will respect and value you
Wherever possible, we will talk to you in the ways that you prefer, adapting them to suit your needs. You can set or change your preferences at any time. If you don't want us to contact you, we won't.
We will never share or sell your name, address or other personal information to third parties for marketing or fundraising.
We are honest and transparent at all times. We acknowledge when we make mistakes and we put things right.
We will use your donation wisely
When it comes to running a huge world-changing operation, we make every penny count. We promise to:
Administer your donation efficiently putting your gift to work quickly.
Acknowledge and welcome all new supporters and provide information and insight about Oxfam's work.
Use your donation wisely and responsibly. Wherever practical we will respect your wishes if you would like to allocate your donation to a particular area of our work.
Keep you up to date on how your support is helping to change life for some of the world's poorest communities.
We will listen and respond to you
We love feedback and try to make it clear how you can get in touch with us. We will:
Respond to you in an open, honest, courteous and professional way.
Provide a response to your questions within three days (usually sooner) or let you know when you can expect a response if we need to obtain information from our offices overseas. 
We will acknowledge any complaints within two working days and respond fully within 14 working days via your preferred method of contact.
Treat your details and what you've said to us in a safe, secure, sensitive and confidential way.