2 things Boris Johnson needs to do at this week's world leaders' G7 meeting...
As the UK hosts the G7 leaders' summit in Cornwall this week, there is a unique moment in history to create a fairer and more sustainable post-pandemic world.
Covid-19 and climate change have shown how people living in poverty are the first and worst affected when crisis strikes. They are also the last to be protected. So what does Boris Johnson need to do next?
Boris Johnson should lead the fight against the inequalities that push people into poverty by...
1) Supporting the temporary removal of patents relating to covid-19 vaccines
So that pharmaceuticals are forced to share their vaccine recipes, increase supplies and vaccinate the world.
2) Protect communities being pushed deeper into poverty by climate change
By leading on global action on climate finance and urgently reducing carbon emissions to prevent catastrophic levels of global warming (limiting to 1.5°C by 2030).
Who does Covid-19 and climate change hit hardest?
The pandemic has had severe consequences around the world: lives have been lost, livelihoods ruined and now more people are facing poverty.
It exposed an already unequal world where profit comes before people and planet.
Communities around the world are facing the impacts of the pandemic. On top of this, many are also dealing with unjust and unequal access to vaccines and the impacts of climate change.
Why does Boris Johnson need to take action on vaccine patents?
What we're seeing is a grave injustice which the Director General of the WHO has called 'morally grotesque.'"

Fatima Hassan, Founder & Director Health Justice Initiative - HJI, Cape Town, South Africa – speaking with Oxfam and the People's Vaccine Alliance
Right now, at current vaccination rates, it would take 57 years for people to be fully vaccinated in low income countries. That's because there simply aren't enough vaccines being produced to fairly distribute them throughout the world. The cost of vaccine shortages will be peoples lives and it will make it harder for Covid-19 to be managed anywhere. No one is safe until we are all safe.
This is why we are working with the Peoples Vaccine Alliance to call for a #PeoplesVaccine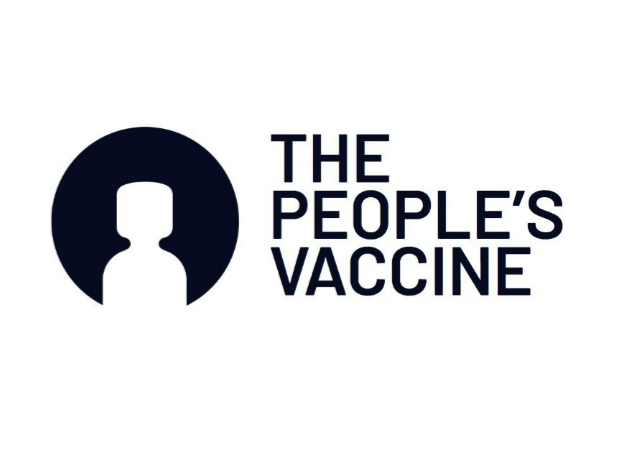 What needs to happen
Pharmaceutical companies could share the science, technology and know how behind the vaccines so that more can be produced by qualified manufacturers and made available to the world. Yet big pharma are putting profits over people even during a pandemic by monopolising the market and controlling the prices. At least 9 people have become new billionaires since the beginning of the pandemic thanks to the excessive profits big pharma are making with monopolies on Covid-19 vaccines, despite vaccines being largely funded by tax payers money.
Until everyone is safe, we're calling for vaccine patents to be lifted.
So that big pharma is forced to share their lifesaving vaccine recipes and qualified manufacturers around the world can produce more vaccines to reach everyone everywhere and protect people from Covid-19.
Boris Johnson is currently blocking – not supporting – the lifting of the patents at the World Trade Organisation, acting in favour of big pharma instead of people. Join us to put pressure on him to support the Trips Waiver so that everyone has a fair chance of accessing the life saving protection they need against Covid-19.
Why does Boris Johnson need to take action on climate change?
We're all looking forward to future plans and better days. But right now we've got a chance to secure a greener fairer future – for generations now and to come.
Extreme weather wrecks lives, homes and communities, and pushes people deeper into poverty.
It's our problem to solve together, in solidarity with people all over the world. And the UK government has a huge part to play. UK emissions are still well above what is sustainable, and we are among the world's biggest emitters. Some big changes need to happen – and not a moment too soon. As hosts of the G7 and the UN Climate Summit, the COP, we must our own house in order and push other countries to take urgent action.
World leaders need to cut emissions and provide funding to communities impacted by the climate crisis. We need your voice to push the government to take real action. That means reversing recent decisions to approve a new coalmine in Cumbria and new licenses for North Sea oil and gas exploration, and being a credible leader on climate finance by reversing recent cuts to the aid budget.
If we lead by example, we can push other countries to make big cuts to carbon emissions, and get funding to the communities facing the worst of the climate crisis.
That's why we need you to raise your voice, and call on the Prime Minister to urgently take action on climate change.
Follow us at @OxfamCampaigns to find out more about our campaigning plans to target the G7 to tackle poverty and social injustice.