5 things you need to know about Covid-19 and world hunger
Covid-19 has pushed millions more people already struggling with the impacts of conflict, climate change and inequality into hunger. Our consideration for food means more than ever. So here's a little food for thought…
Shutterstock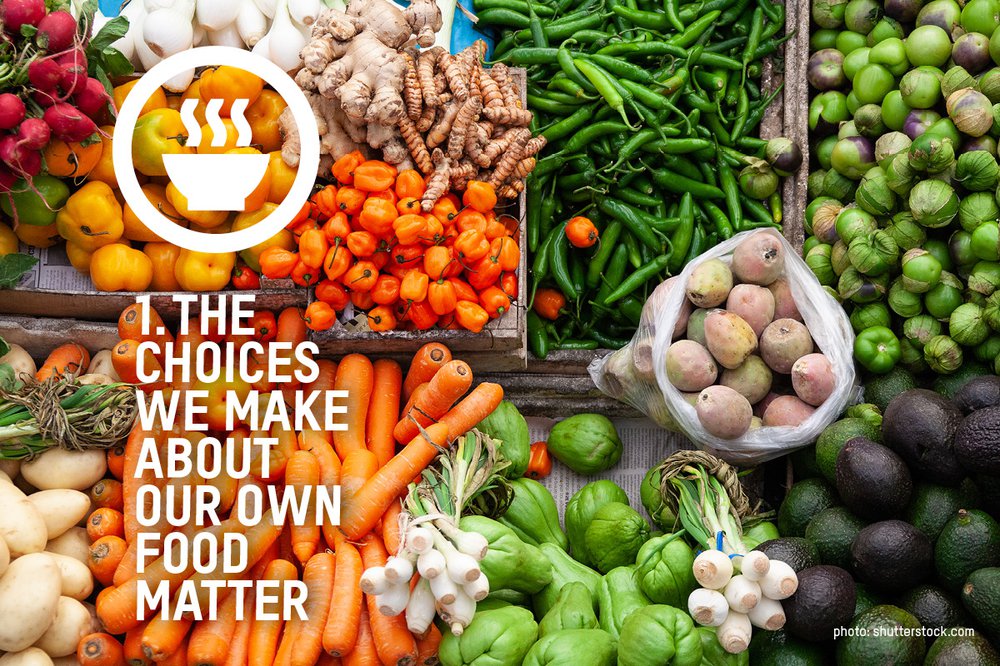 1. The choices we make about our own food matter
Making conscious decisions about your food is an everyday act of justice. As Oxfam's Behind The Barcodes campaign has highlighted, we are often at the end of very long supply chains that can hugely impact our planet and its people.
This year, you might be thinking about buying food more locally farmed, to reduce your carbon footprint. Or getting creative with leftovers to reduce your food waste. These are all great ways to value and preserve the food we have.
Buying from small scale food producers can also help them through these difficult times. And Fairtrade certified products mean a fairer deal and better investment in projects to benefit communities.
You can buy food - such as zero waste chutney for your cheeseboard, Fairtrade chilli sauces to fire up your leftovers and chocolate treats for your movie nights - from the Oxfam Online Shop.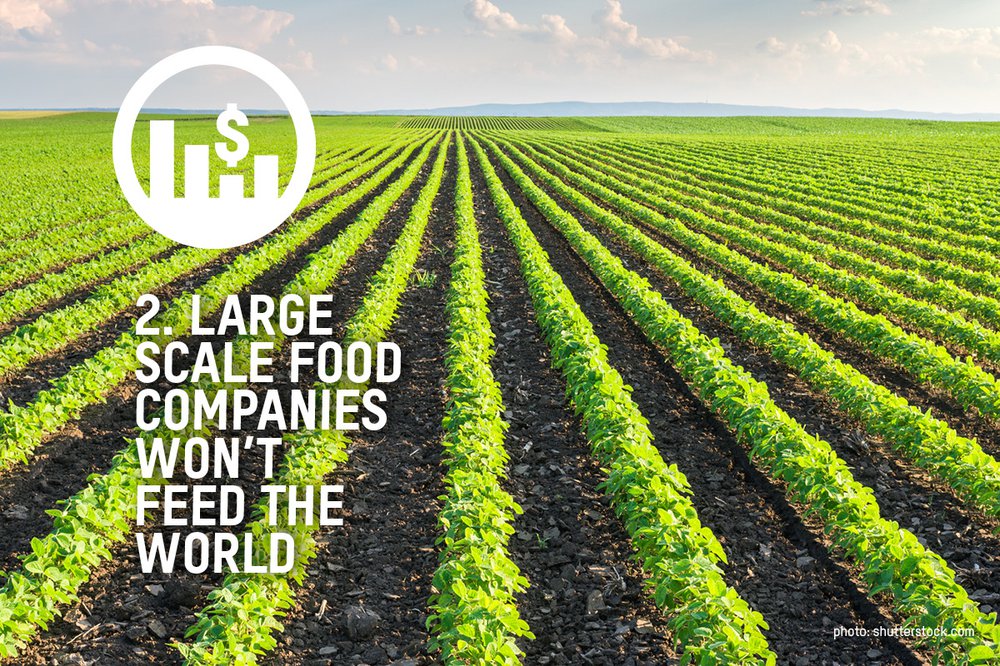 2. Large-scale food companies won't feed the world
Eight of the biggest food and drink companies paid out over $18 billion to shareholders in 2020, even as the pandemic was spreading across the globe. So if the food business is booming, why are so many people facing hunger?
Oxfam's report, The Hunger Virus: How Covid-19 Is Fuelling Hunger in A Hungry World, includes findings on companies prioritising profits over people, leaving even the food producers in their own supply chains unable to feed themselves. But there are environmental issues too.
A lot of mass-produced foods are reliant on monoculture: the cultivation of one single crop covering masses of land. Palm oil, sugar, soya and other low-cost ingredients that bulk up food or enhance flavour can keep food companies' costs low and profits high. It's certainly easier to harvest one crop than many – so what's the problem?
For one it's a land-hungry practice. Sometimes forests are cleared to make way for these crops. Growing one crop, again and again, also degrades nutrients in soil, eventually leading to crop failure. That can all contribute to disasters caused by climate change, which has further consequences on our planet, our people and their ability to feed their families.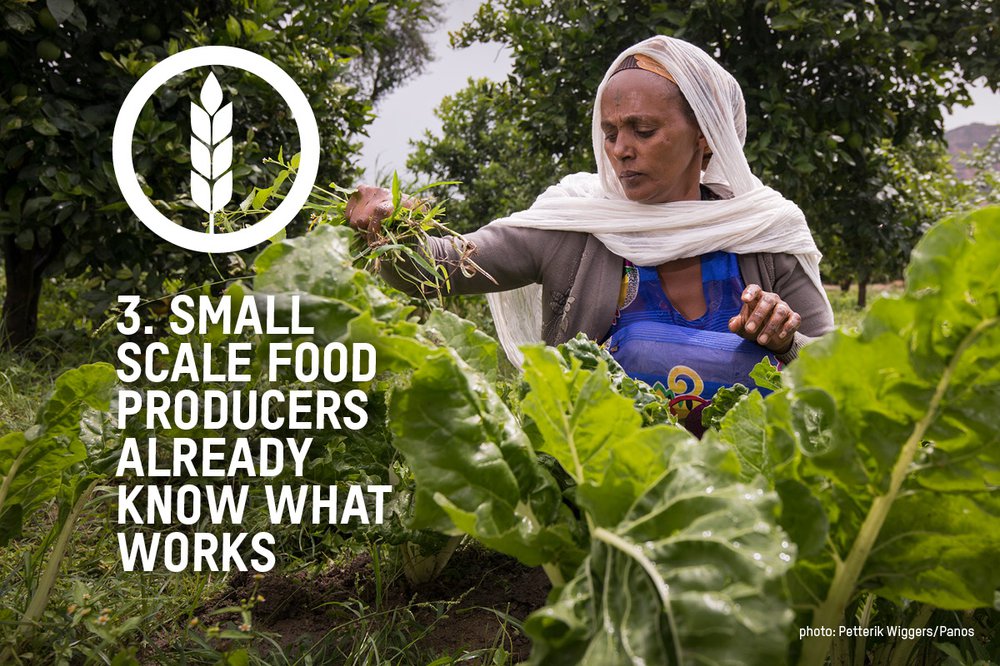 3. Small scale food producers already know what works
So who's getting food production right? So often, it's smaller-scale farmers who work with their land in a responsible way, and are more productive as a result. Birhan's farm in Ethiopia is a shining example of what's possible. In some regions of the world, small scale farmers provide as much as 70% of the population's food.
The global pandemic has put so much good work under threat. Farmers have been hit hard on a number of fronts. Local restrictions on movement have disrupted the flow of food – from farm, to shop, to customers.
And with the cancellation of orders from hotels and restaurants during lockdown, some food production units have also had to send their workers home. In Gaza, Oxfam has been working with food businesses to keep paying workers' wages. It's helped keep the food supply chains up and running, so farmers can stay in business too.
Governments around the world need to build fairer, more robust, and more sustainable food systems, which put the interests of food producers and workers before the profits of big food and agribusiness. And right now, people working across different industries need a social safety net to deal with the loss of income and keep putting food on the table. Cancelling global debt is one thing the richest economies can do to unlock millions of dollars for that purpose.
Fabeha Monir/Oxfam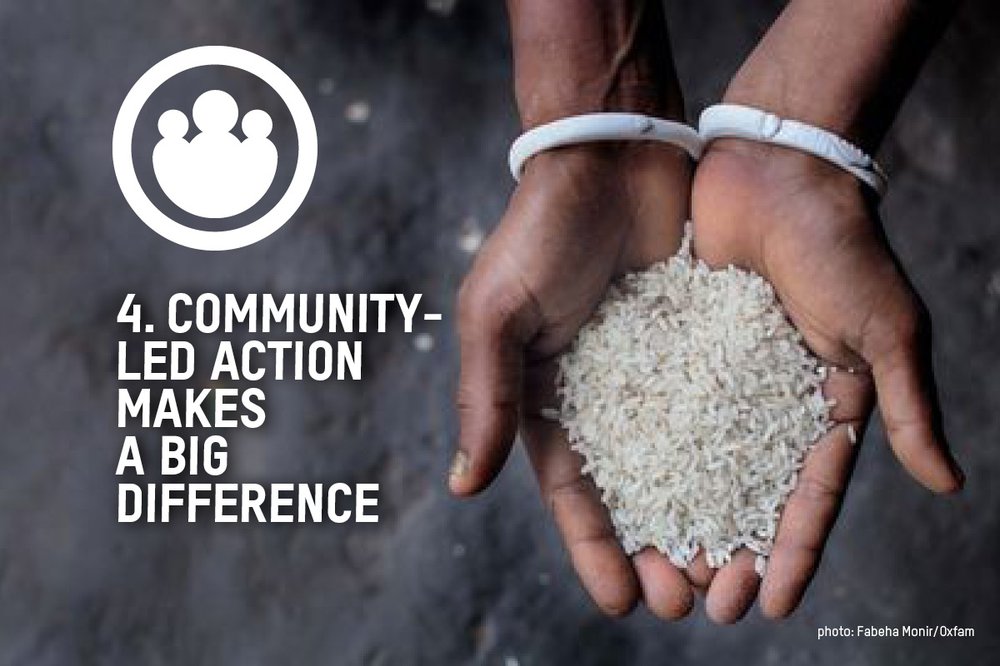 4. Community-led action makes a big difference
The severe economic fallout of Covid-19 does mean that people are going without food right now – and need support fast. We've all seen how communities have rallied together in our own neighbourhoods, to help each other out. It's worth remembering how much we can do for each other when we build these strong community links.
In northern Bangladesh, a small group of community members got together to come up with the idea of running a food bank to tackle hunger in their village. It works in a very cooperative way, as food bank president Mosammat explains: "Before cooking a meal, I save one handful of rice. At the end of the month, I have 1-2 kg to deposit in the food bank."
Oxfam supported the venture, along with a local partner organisation called SKS Foundation. We supplied equipment and support for a grain store. Now, there are 275 more food banks like them in the area, and while the scheme was initially set up to help people during frequent flooding, it's been a lifeline during the pandemic.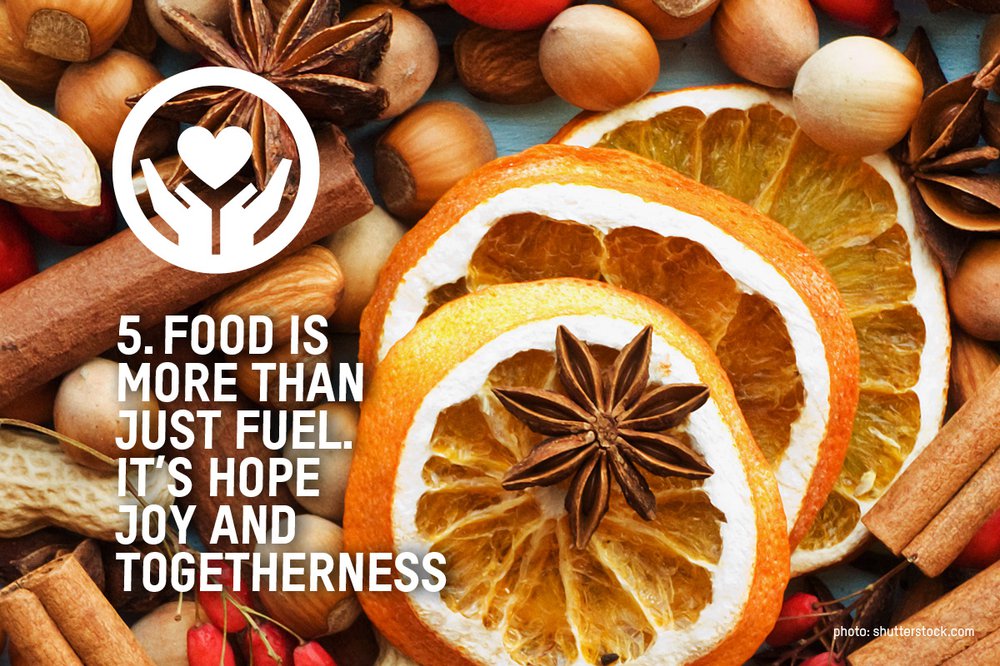 5. Food is more than just fuel. It's hope, joy and togetherness.
The world over, our cultures, identities and relationships centre around preparing, eating and enjoying food together.
In the UK, the winter season has long reminded us about the connection between the natural environment and our food – and what it means for us when it's not there. We've built rituals around those ideas over thousands of years. Food means more than just sustenance. And around the world, we work with communities and partners to help people build a full and sustainable life around it.
Because all people have the right to a life with meaning, joy and celebration.
TOGETHER AGAINST HUNGER
A huge part of our response to the global pandemic is about ensuring people have enough food to eat. And in the long term, we're working for radically better, more sustainable food systems that really do feed the world.
A gift from you could help us get there.