Donate items by post for free!
We're thrilled to announce that you can now donate your clothes to Oxfam by post, for free, with Yodel.
It's easy to donate items to Oxfam, reduce landfill, and help support life-changing projects for people living in poverty. Here's how:
1. Pack and send or request a bag for free
Order your free donation bag now.
Oxfam GB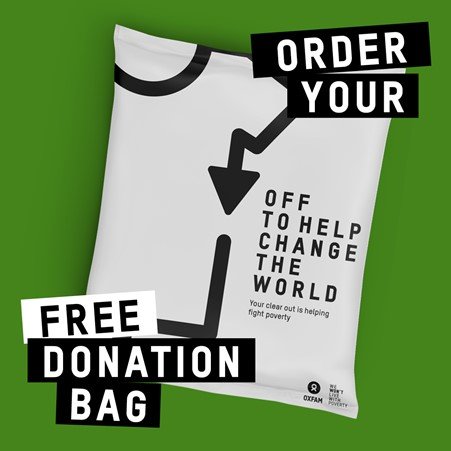 2. Raid your wardrobe
The better the quality, the more money you'll help to raise
Shutterstock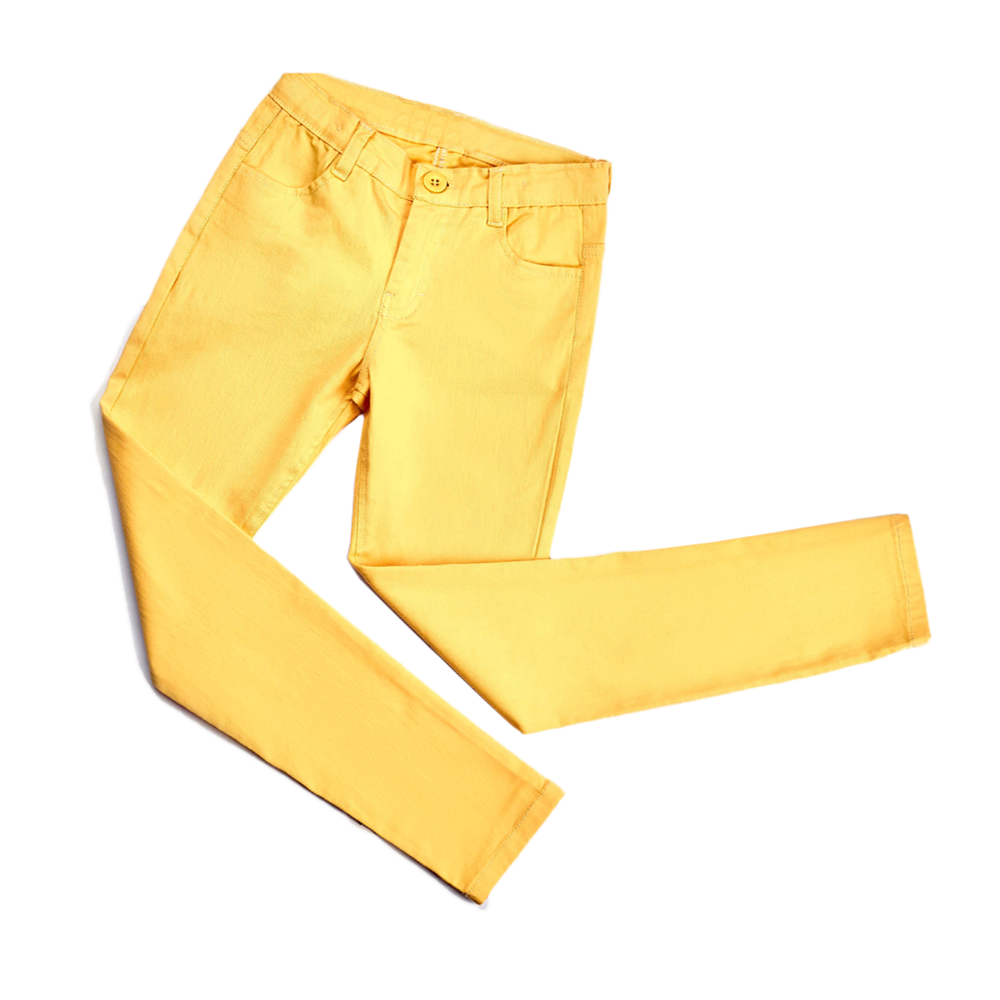 3. Pack your bag
Adding in the leaflet with your Gift Aid details filled in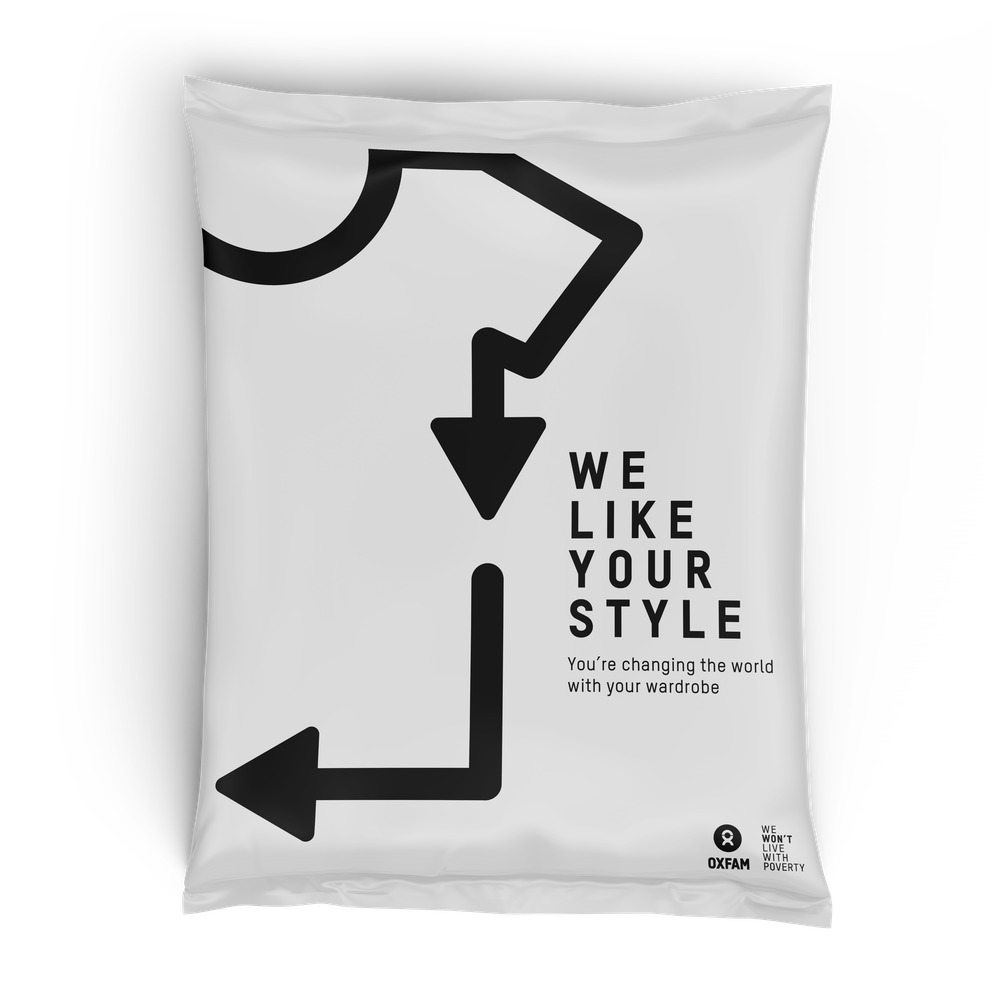 4. Post for free!
Dele_o on Pixabay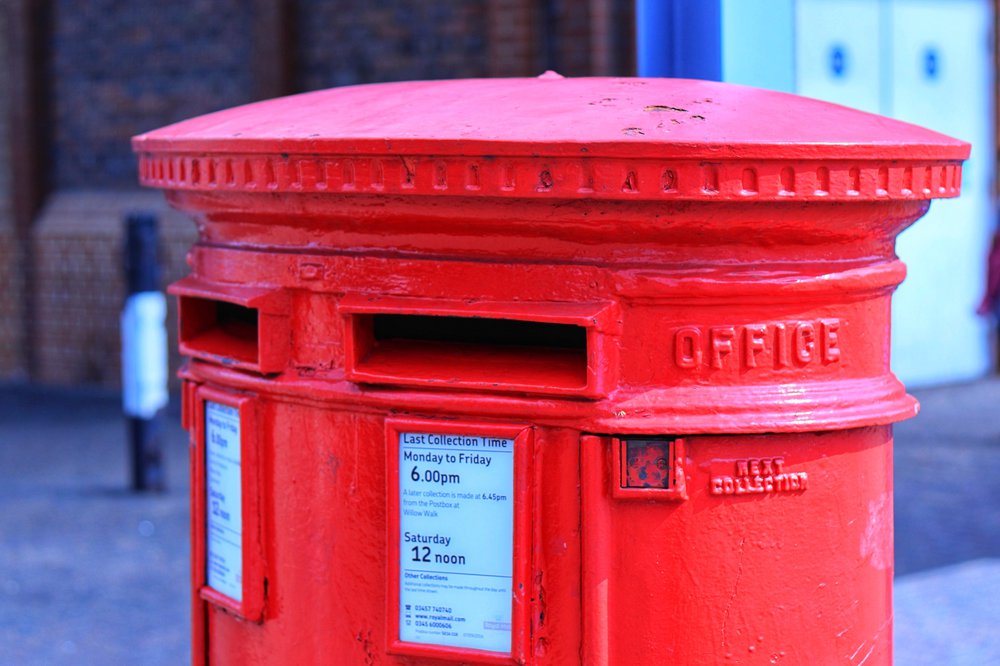 5. Relax
Relax knowing that you've decluttered AND you're helping to beat poverty
Adrian Hartrick/Oxfam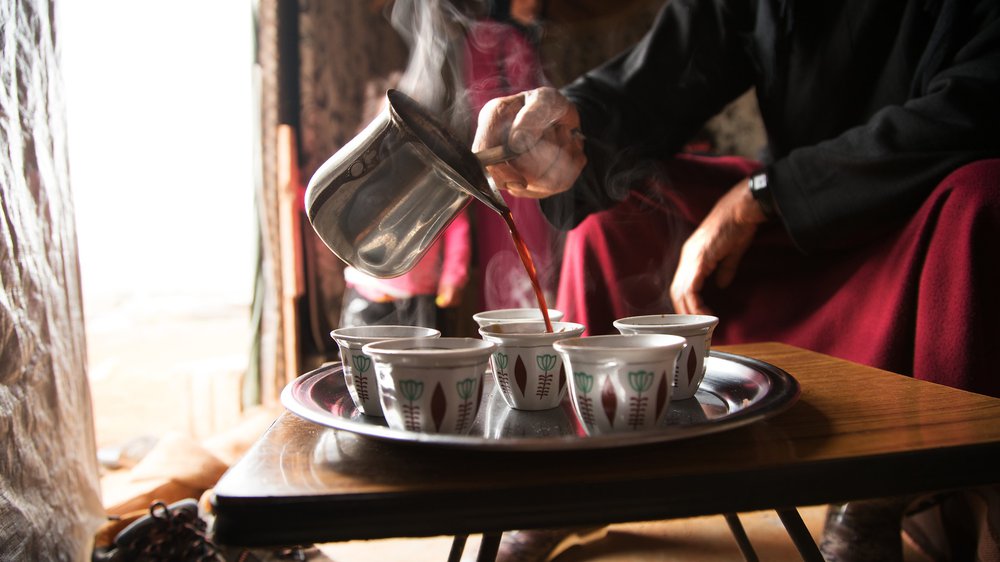 We are also excited to be trialling a postal donation scheme with ASOS to encourage more people to give garments a second life. This month a selection of ASOS customers will be receiving Oxfam postal donation bags with their ASOS orders, offering them an easy way to donate clothing to Oxfam.
Partnering with major retailers like ASOS is a brilliant way for Oxfam to encourage more people to donate their pre-loved items. All donated clothing will be directly received, managed and resold by Oxfam, helping to reduce items going to landfill and raise more money for people living in poverty.
What sells well?
We love clean, good quality donations by post - clothes, bags and accessories (including vintage and retro items, and even bras!). The better the quality of your item the more you will raise to help Oxfam fight poverty around the world.
Our customers love brands like:
M&S, Next, Monsoon, ASOS and Topshop, Levi's, Zara, Joules, Boden, & Other Stories
If you know someone who would buy it then we'd love to receive it.
I want to declutter but am feeling overwhelmed! Any tips?
First, breathe. You are strong, you are fearless, you can do this.
Marie Condo, in The Life-Changing Magic of Tidying, says "the secret of success is to tidy in one shot, as quickly and completely as possible, and to start by discarding."
She says to tidy by category, starting with clothing.
The next part is a bit scary, "place every item of clothing in the house on the floor." And you probably know what's next - anything that doesn't 'spark joy' goes on the discard pile.
To help you out, she suggests thinking about clothes by season. If the temperature changed tomorrow, would you immediately want to reach for a particular item? If the answer is no, discard pile it is.
The good news is that what doesn't 'spark joy' for you any longer may well 'spark joy' for someone else. Perhaps it will be easier to move the mountain with that in mind.
You will have more space, someone else may find something that will spark joy for them. And both of you will be raising funds to help beat poverty.
Ed Nix/Oxfam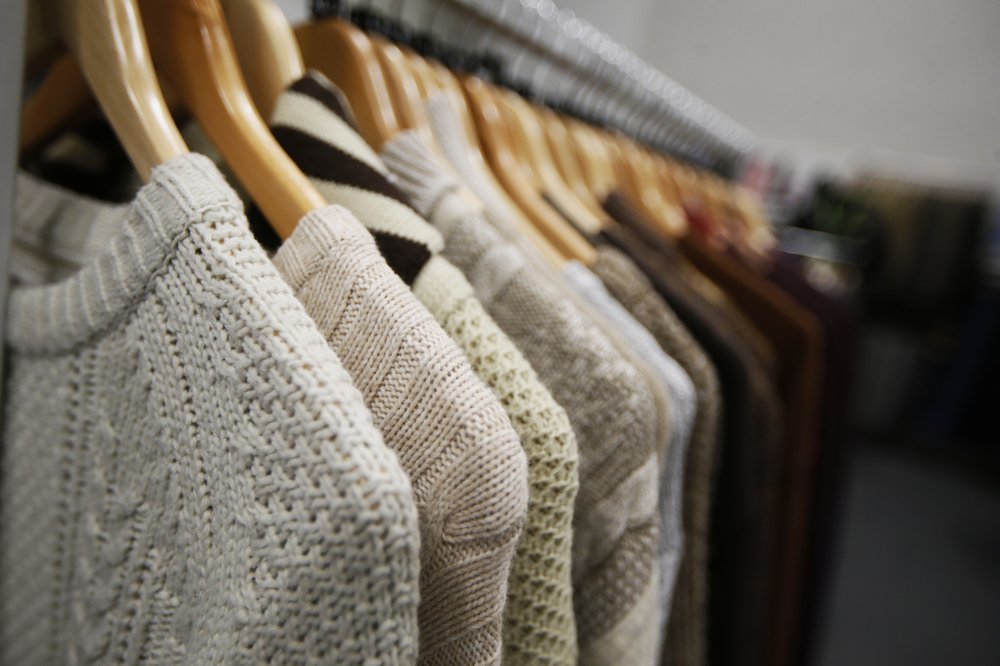 Okay, I've got the clothes and accessories I want to donate, how do I send my donations to Oxfam?
Great! Thank you. Once you've gathered the clothes and accessories you wish to donate, grab your Oxfam bag/s and pack your donations into it. Once you've filled your bag, go to our page at Yodel. Then either:
Print a label at home or
Download a barcode and use it to get a label printed for free at your local Yodel shop.
Yodel have over 8,000 drop-off points across the UK open seven days a week making it the easy way to donate. Find your closest Yodel drop off point.
Why is filling in my Gift Aid details important?
You can raise a life-changing 25% more for Oxfam when you Gift Aid your donations.
The money your clothes and accessories raise, along with the money we collect from Gift Aid, could build water pumps, dig vegetable plots, send children to school and help families give themselves a better future. We'll be in touch up to twice a year to let you know how much your donated items have raised towards fighting poverty.
Tag your bag. Raise more money. Change more lives.
What will happen to my donation?
Your donation will be sent to our online hub in Yorkshire where staff and volunteers look through 80 tonnes of donated clothing every week to find the best items to list on the Oxfam Online Shop.
Once your donation arrives it will be unpacked and quality checked. All saleable items will be steamed, photographed and listed online with all the profits going directly to Oxfam's work to fight poverty around the world.
Anything unsuitable for sale will be recycled.
In 1974, Oxfam became the first national charity to develop its own clothes recycling and reusing facility that never sends clothes to landfill. Wastesaver now handles 12,000 tonnes of textiles every year.
And it isn't just clothes that don't sell that we recycle - the donation mailbags are made from 100% recycled plastic and we work with a local supplier to maintain a circular production process. This means that all used bags returned to us will be given back to the manufacturer to be recycled and used to produce new materials.
Kitty Norwell/Oxfam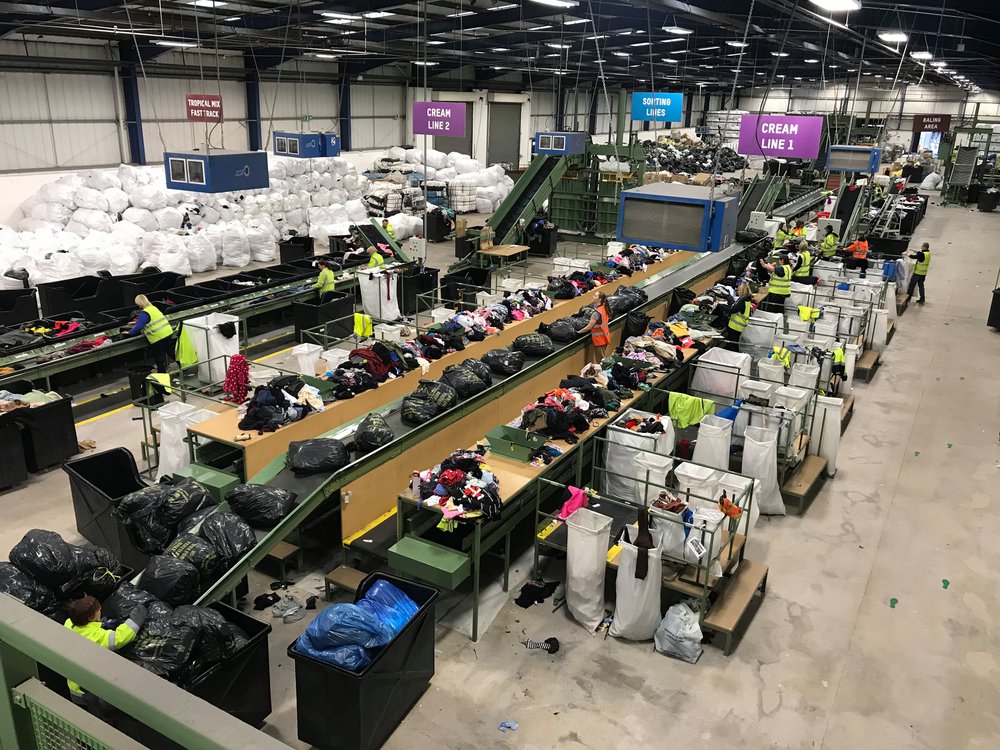 Helping people and planet
Every week, 13 million items of clothing end up in UK landfill. That adds up to a mountainous 336,000 tonnes of used clothing in landfill every year in the UK. By donating your clothes to Oxfam, instead of throwing them away, you're helping to give them a second life.
And by shopping with Oxfam, you're reinvesting your money into vital work around the world, supporting the poorest people on the planet to build sustainable livelihoods and beat poverty. Recently, our work has included helping vulnerable communities deal with the consequences of coronavirus around the world. Thank you for making this work possible.
Moury is an Oxfam Public Health Promotion Officer in the Rohingya refugee camp in Cox's Bazar, Bangladesh. Credit: Fabeha Monir/Oxfam
Thank you so much to all our supporters, to all our donors, who are helping us to run our life-saving activities."
Moury Rahman, Oxfam Senior Public Health Promotion Officer, in the Rohingya refugee camp in Cox's Bazar, Bangladesh.