It's time to make care count across the UK!
It's time to value care as a collective responsibility and key social good. Across the UK and globally.
From childcare to looking after relatives with disabilities or illnesses, this means proper investment in care by governments and support by employers. And a more equal distribution of care within our communities.
Carer's Week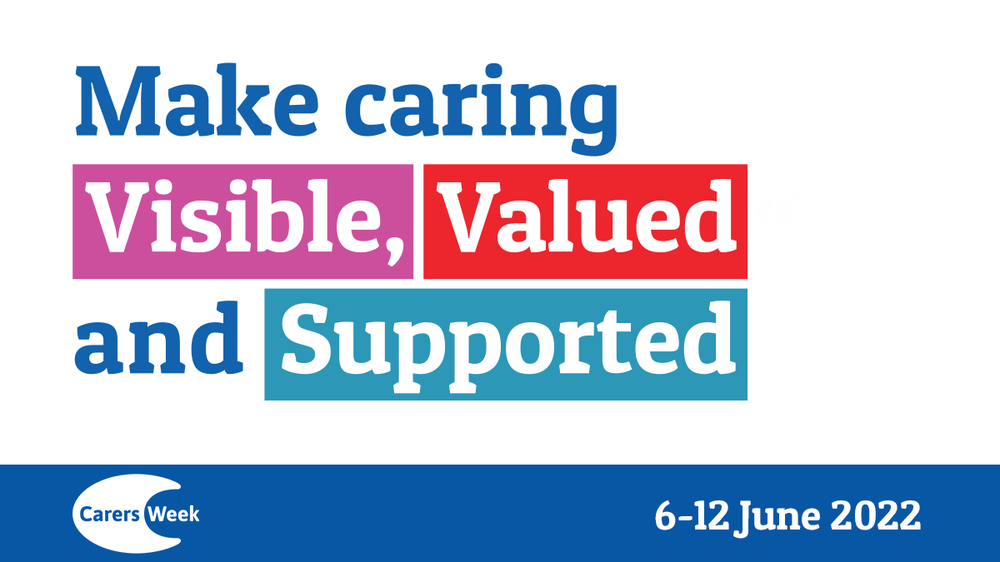 What is care?
We all experience care at some point in our lives – as children and when we grow older; when becoming parents or grandparents; and when looking after family members, friends and neighbours who need our support due to illness or a disability.
Care work, both paid and unpaid, plays a vital role in our society and economy: it supports people and communities to grow, develop and thrive.
Unpaid care work includes childcare, and caring for children or adults with additional support needs, as well as household work like cooking and cleaning. Paid care work is caring for people or doing domestic work for pay – as social care and childcare workers do, for example.
The pandemic has certainly shone a light on the essential contribution of care – but also on the price being paid by many of those who provide it.
What is the link between care and poverty across the UK?
Across the UK, too many people who care for others – including parents and guardians of children, paid care workers and unpaid carers – are exposed to financial hardship and poverty due to their care work not being properly valued, rewarded and supported.
This is only being made worse by the ongoing cost-of-living crisis.
Guy Smallman/ Getty Images
Care & poverty: some insights
Many unpaid carers are forced to leave paid work or reduce working hours as they struggle with juggling caring responsibilities and paid employment. Or have to rely on inadequate social security benefits that are simply not enough to cover basic needs.
All this while facing higher costs due to the care they provide (for example for childcare or medical equipment), and often receiving insufficient support from employers as well as over-stretched and under-funded care services.
Paid care workers, both in social care and childcare, are also widely under-rewarded, with most jobs in these sectors being characterised by low pay, insecure contracts, long working hours, poor recognition of skills and lack of training and career progression opportunities.
Undervaluing care work fuels gender and racial inequalities
Care is unequally distributed within our communities.
Women, and particularly Black, minority ethnic (BME) and migrant women, in the UK and globally, carry out the vast majority of paid and unpaid care work. This means the undervaluing of care work hits them harder throughout their lives.
Undervalued care work fuels gender and racial inequalities, undermining women's equal right to a life without poverty."

Silvia Galandini, Domestic Poverty Lead, Oxfam GB
Guy Smallman/ Getty Images
Gender, race & the unequal distribution of care
What is Oxfam doing?
Across the UK, Oxfam is working with others to ask that care is better valued as a collective responsibility and as a key social good that needs to be adequately invested in by governments, supported by employers, as well as being more equally distributed within our communities.
We aim to join, support, and amplify the work and voices of others across sectors, including those with lived experience of paid and unpaid caring, and stand together in solidarity to change policies, behaviours and social norms so that we can break the link between care and poverty.
We believe that no one should live in poverty as a consequence of caring, or for any other reason.
Oxfam is supporting Carer's Week 2022
As part of this work, we are very proud to support Carers Week (6th – 12th June 2022) alongside Carers UK, Age UK, Carers Trust, Motor Neurone Disease Association, Rethink Mental Illness and The Lewy Body Society.
Carers Week is an annual national campaign aimed at raising awareness of the vital role of unpaid carers, the challenges they face, and the need to make caring Visible, Valued and Supported.
The campaign is brought to life by thousands of individuals and organisations across the UK who run a whole week of activities that bring together and support carers, while creating opportunities to highlight what specific steps decision-makers could take to properly value and support carers. This year's focus is on calling for the UK Government to publish a Recovery and Respite Plan for unpaid carers.
During Carers Week, we work closely with our partner The We Care Campaign, an award-winning grassroots campaign founded in 2018 by and for unpaid carers. Together with We Care, during and beyond Carers Week, we aim to create spaces and opportunities for carers themselves to speak directly to decision-makers.
Carers have long been invisible to society, to organisations and to political decision makers. We Care has amplified individual carers voices and empowered those carers to be in spaces where decisions about carers and caring are made. We have worked hard to connect isolated carers together and create a community where we believe that all carers are valued for the vital work that they do."

Katy Styles, founder of The We Care Campaign
Our commitment to making care count is UK wide
How is making care count across the UK part of becoming a more equal world?
At a time when, every 30 hours, a new billionaire is created, while a million people are expected to be pushed into extreme poverty– as shown in Oxfam's latest report, Profiting from Pain – change is urgently needed in the UK and globally to transform the systems that perpetuate inequalities and injustice, including the undervaluation of care work.
This requires an important shift in how our society – but particularly our political and economic institutions and systems – value care as a vital social good and as 'work'. We need governments across the UK to use their powers to recognise, reward, reduce and redistribute paid and unpaid care work by:
increasing investment in the care infrastructure (both social care and childcare) so it can not only provide affordable, accessible and good quality support to unpaid carers and parents, but also guarantee fairly paid, secure and safe jobs for care workers;
strengthening the social security system through long-term, adequate investment so no-one is ever left behind, including those who are unable to be in paid work due to illness, disabilities or caring responsibilities;
ensuring that adequate support and flexibility are provided in the workplace to those juggling unpaid care work and paid employment;
putting the voices and experiences of carers right at the heart of decision-making at all levels so they can influence policies that have a direct impact on them; and,
committing to tracking progress on whether policies and spending decisions are effectively valuing and investing in all care and carers, to put an end to carer poverty.
No one who provides care, whether paid or unpaid, should ever live in poverty as a result of the vital work they do. It is time to make care count!
*The real Living Wage rates are independently-calculated based on what people need to get by. In April 2021, the real Living Wage was £9.50 across the UK and £10.85 in London. The current rates are £9.90 outside London, and £11.05 in London.