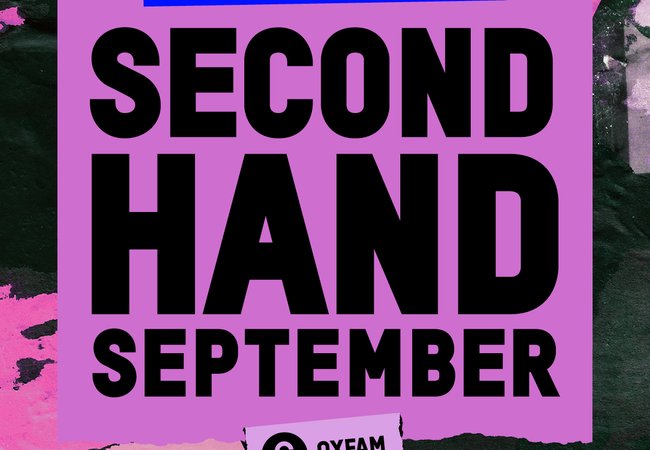 Here are 6 reasons why you should get involved this year...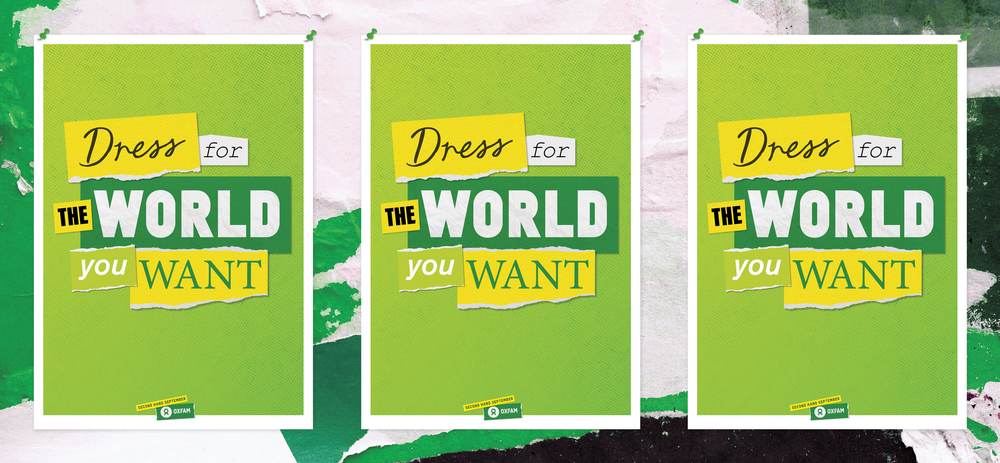 Second Hand September – where thousands of people shop only second hand for 30 days (or more!) to help people and planet – is back for its fifth year. Here's why you should be one of them...
1. Fast Fashion is damaging our planet
Excessive consumption of clothes produced in high volume and at relatively low cost to the consumer is damaging our planet. And the excess waste from this throwaway lifestyle is putting pressure on the environment. UK consumers send 6461 tonnes of clothing a week to landfill. Although we don't believe the responsibility to fix the problem lies with us shoppers – Oxfam Secondhand September is a way of individually doing our bit to make our lives more sustainable.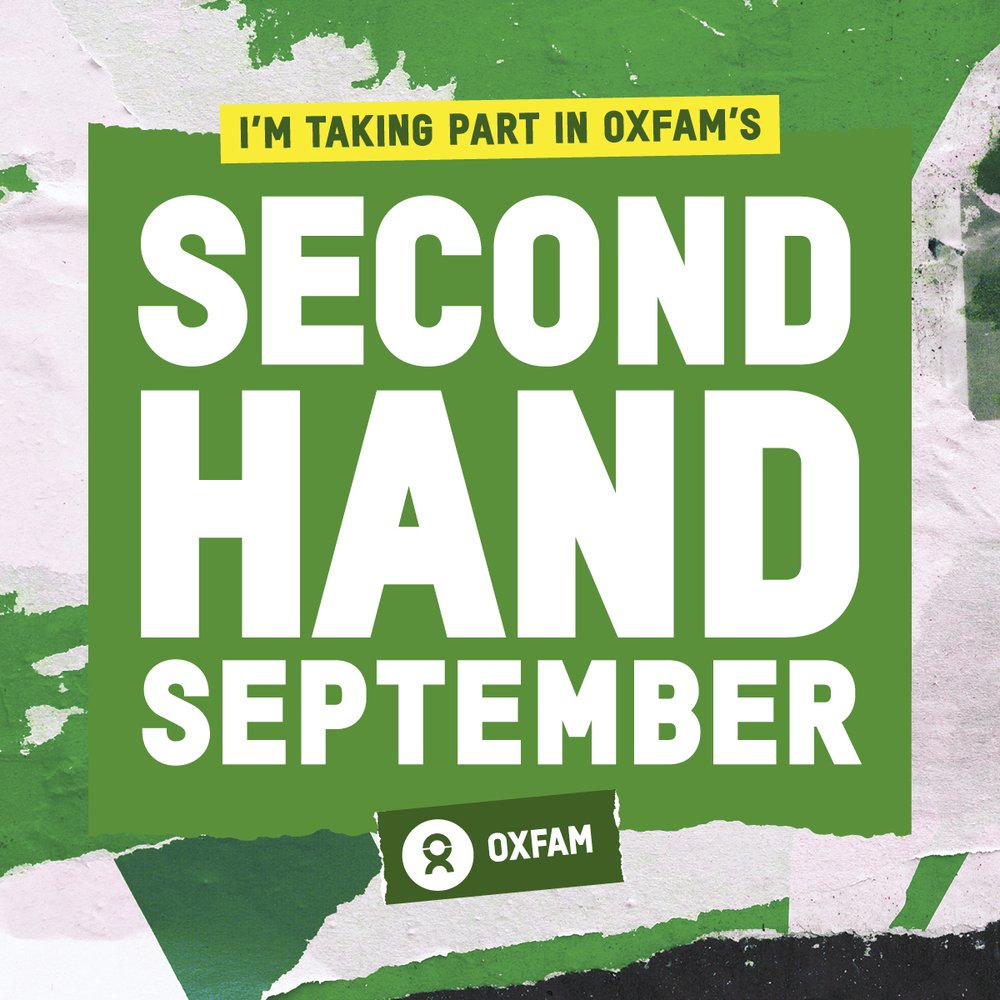 2. It's addictive
There are so many incredible wardrobe staples you can find. Nothing quite beats the feeling when you get complimented on an outfit and you can smugly say 'I got it from a charity shop'. Meet Zara took part in the first ever Second Hand September in 2019, and fell in love with second hand so much that she hasn't bought anything new since.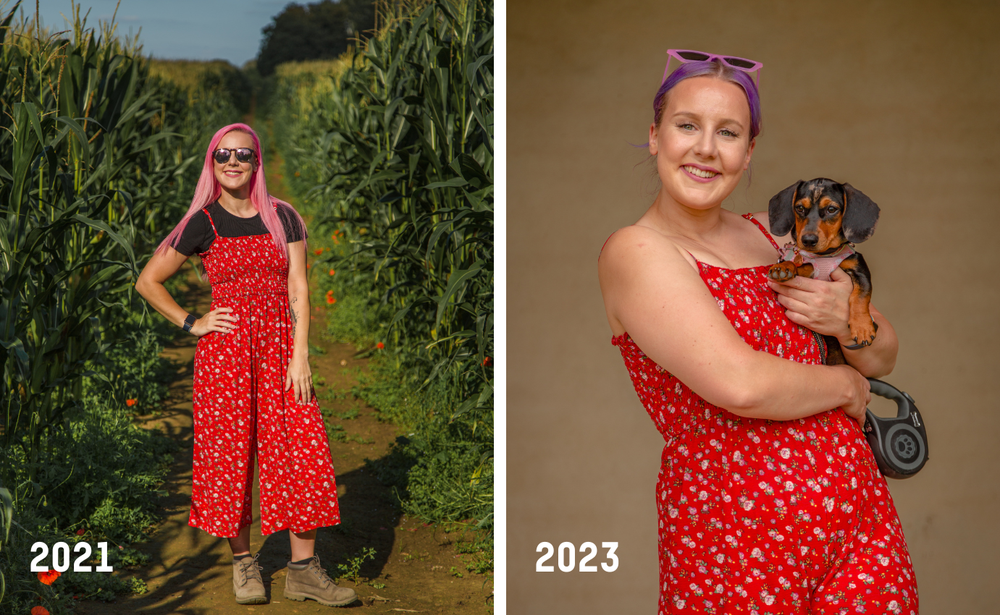 3. You'll be a climate crusader
Not only does taking part extend the life of clothes – but shopping and donating with us helps to raise money for people who are suffering the effects of the climate emergency right now, yet have done the least to cause it. For example, with help from money raised in Oxfam shops, we've supported communities in Satkhira, Bangladesh, to establish food banks that keep food dry and safe when there are floods.
Our shops will be showcasing the very best of second hand throughout the month. And you can choose from over 100,000 items on the Oxfam Online Shop 24 hours a day.
4. It's never been easier to have a clear-out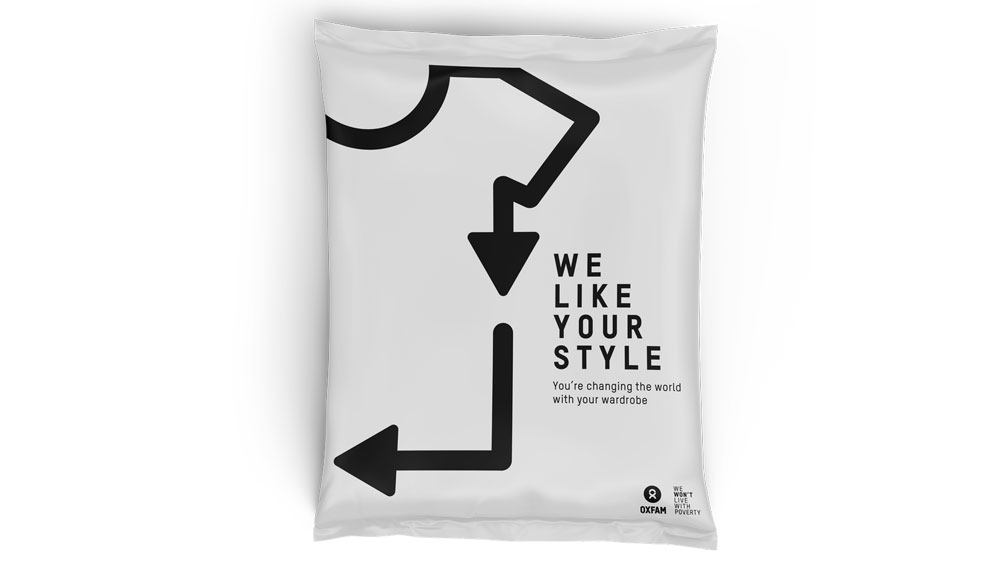 5. You'll be part of a movement
Over the past few years, thousands of people have taken part.
We love searching #SecondHandSeptember on Instagram – it's full of so much inspiration and photos of people sharing what second hand gems they've found. Don't forget to share yours too and tag @OxfamGB so we don't miss it.
Are you feeling up for the challenge of not buying anything new for 30 days (or more)? Show you're taking part by saving and sharing one of these social posts...