High street and online charity shop hacks
Itching to get back on the high street? Or love the convenience of online charity shop shopping? We have some second hand shopping hacks to help you reinvigorate your wardrobe...
Emily Stein/Oxfam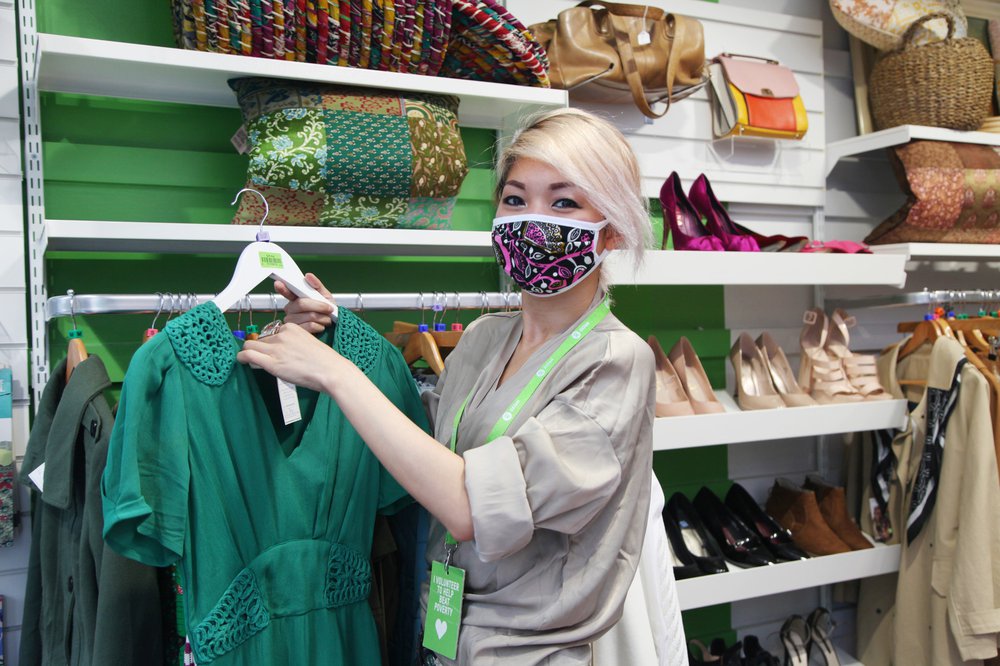 Your local charity shop or the Oxfam Online Shop are great places to shop sustainably. But with so much to choose from, knowing how to search can be key to finding what you're looking for.
1. Shop out of season
Winter is over and you're putting your coats away in a chest. Does that mean it's time to start shopping for shorts? Well maybe, but if you shop out of season there's less customer competition and prices are lower - so perhaps it is actually the perfect time to buy a new coat from your local Oxfam shop or the Oxfam Online Shop!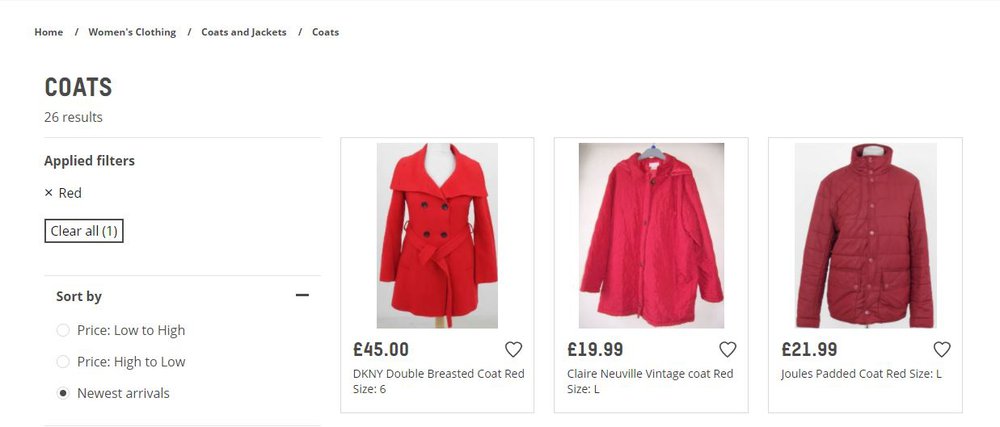 2. On the Oxfam Online Shop, use the search and filter bars
Let them do the hard work for you.
Browsing "view all" at the bottom of each category
This will show you all the latest listings, regardless of size, brand etc. It means you can see a huge range of new items on the shop and spot things that might be in sizes you wouldn't typically shop. Another great tip is to do this for both women's and men's. Items like trainers, jumpers and bags can sometimes be listed in one or the other so you might find something you love in an unexpected place!
Search bar
When you have a particular item or brand in mind, searching for it will pull up every result relevant to that term. You can then browse a big range of the type of thing you're looking for.
Filter bar
To really hone down the options to find what you're looking for, use the filters to filter by size, brand, price and more. To add multiple sizes just add multiple sizes. You can select multiple by clicking on, for example "Size 14", and then also choosing "Size 16" once the initial results have loaded. It will add your filters together.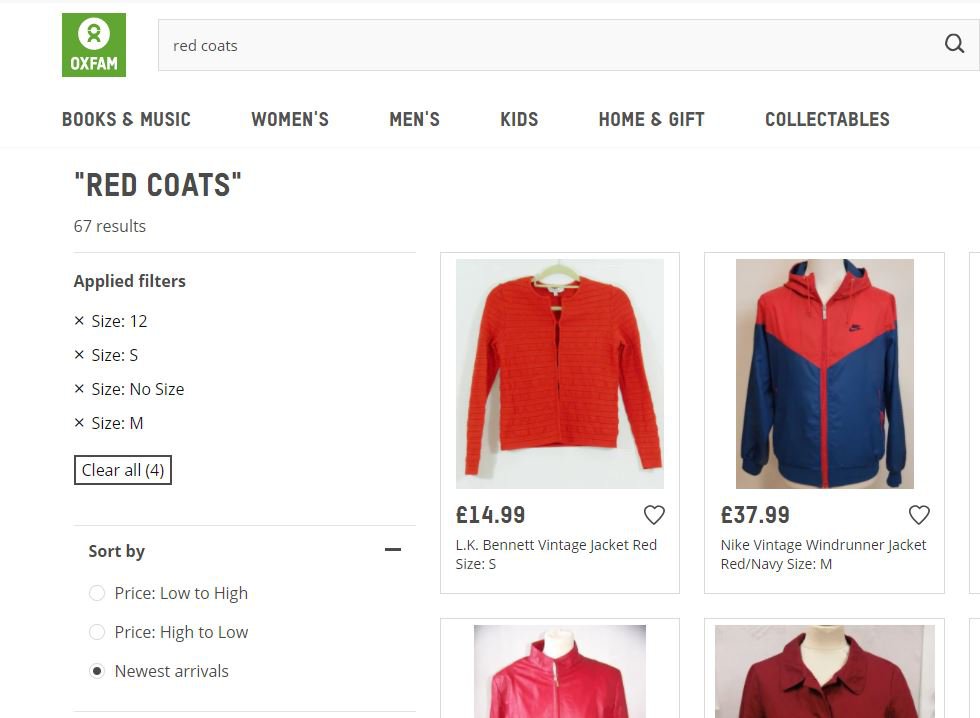 3. Don't confine yourself to gendered departments.
Some fashion designers predict that genderless clothing is the future of fashion. Gender-fluid fashion is big. Writer, performer and public speaker ALOK even started a hashtag - #DeGenderFashion.
Sewing patterns are often based on attributes i.e large room for hips for women or broader shoulders for men. Inner leg measurement and sleeve length etc. are all worked out based on averages (hence why EU, UK, IRL and USA have different sizing metrics) but for clothes that don't need to be overly tailored, like hoodies and coats, translating sizes isn't so difficult.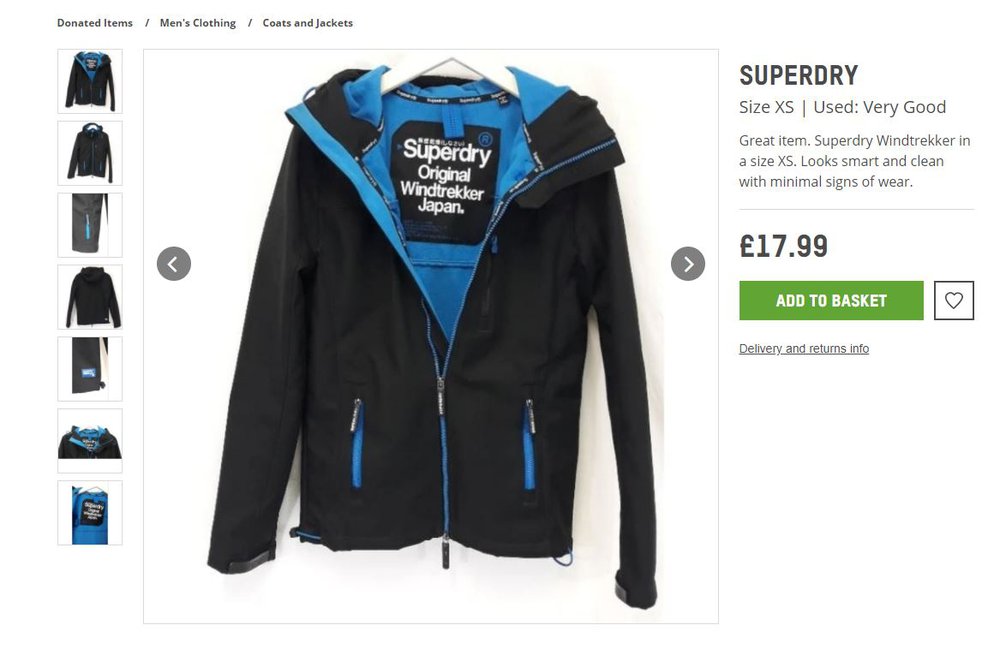 4. Do your research on fabrics
Try to avoid polyesters or synthetic mixes, as generally these aren't great for the environment. Try investing in more durable pieces such as linen, cashmere, cotton and pure wool. You'll notice a huge difference in the quality of the clothing and it'll last much longer in your wardrobe.
5. Don't put a time limit on a purchase
This will only increase the pressure to find something right and you'll end up settling for something you don't completely love.
PIRO4D/Pixabay