Jason Lloyd-Evans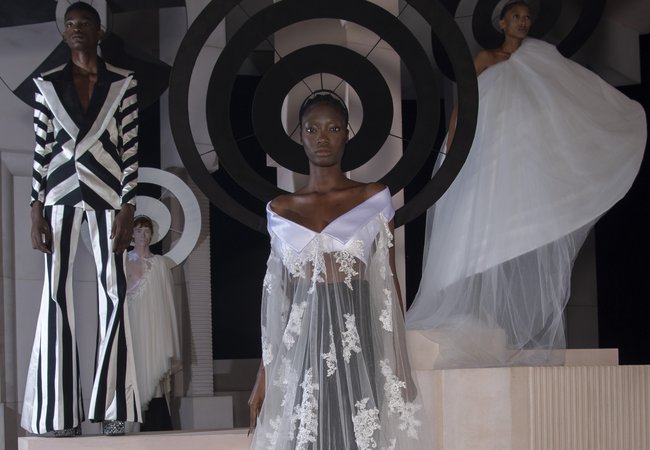 Oxfam bridal wear transformed: demi-couture by Harris Reed
Designer Harris Reed has dressed some of the world's leading celebrities. Including Rihanna and Harry Styles. He created 10 catwalk looks out of second hand wedding outfits donated to Oxfam. The pieces went on show at Found, his London Fashion Week show.
He visited Oxfam Kingston Riverside wedding boutique and the Oxfam Online Shop, to source the material.
Being able to shop from the comfort of your own home, the Oxfam Online Shop became my salvation during the pandemic."

Harris Reed, designer, UK
Harris reimagined pre-loved wedding gowns, morning suits and veils. Giving them new life. The stunning black and white looks wowed with their originality and drama...
Jason Lloyd-Evans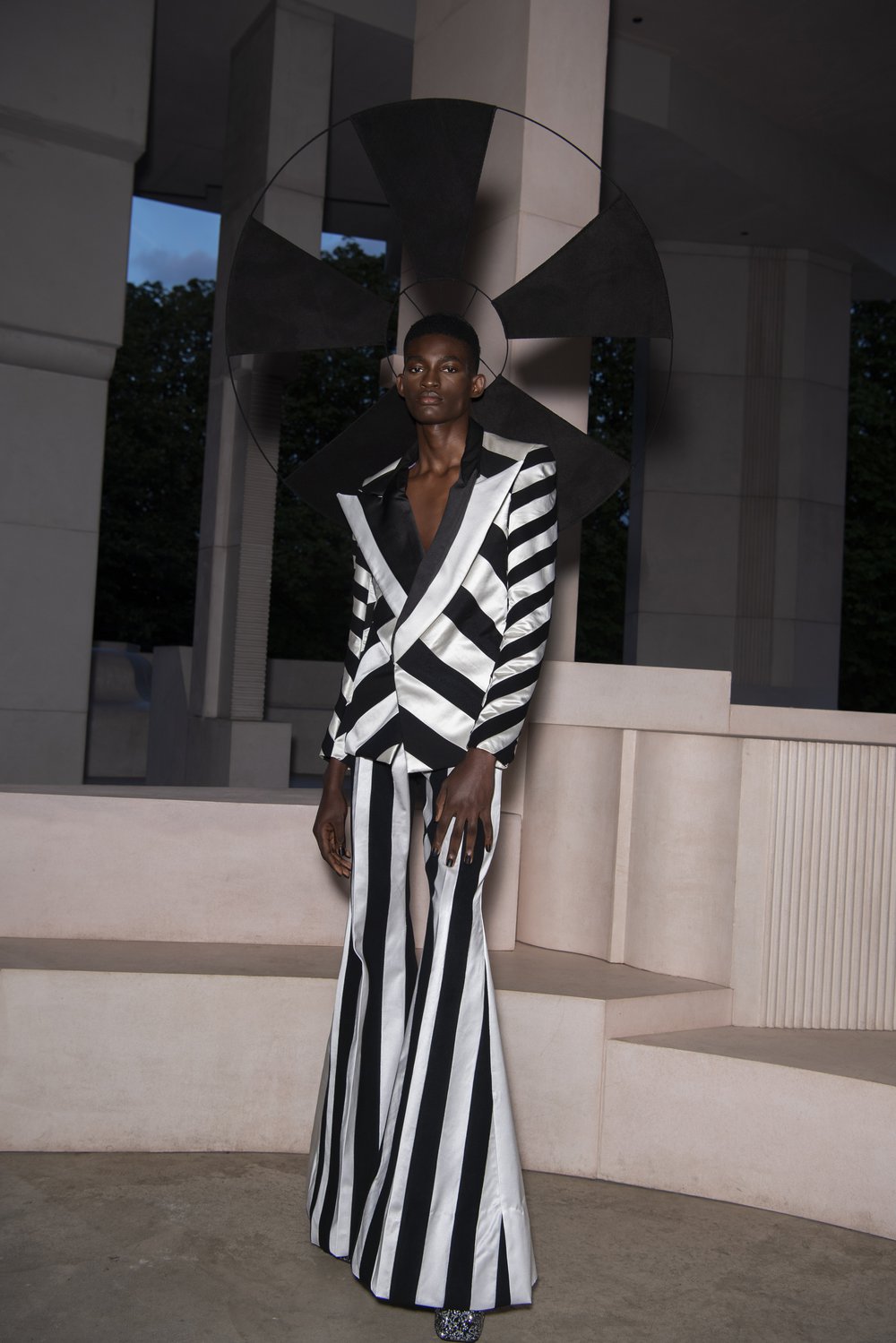 Jason Lloyd-Evans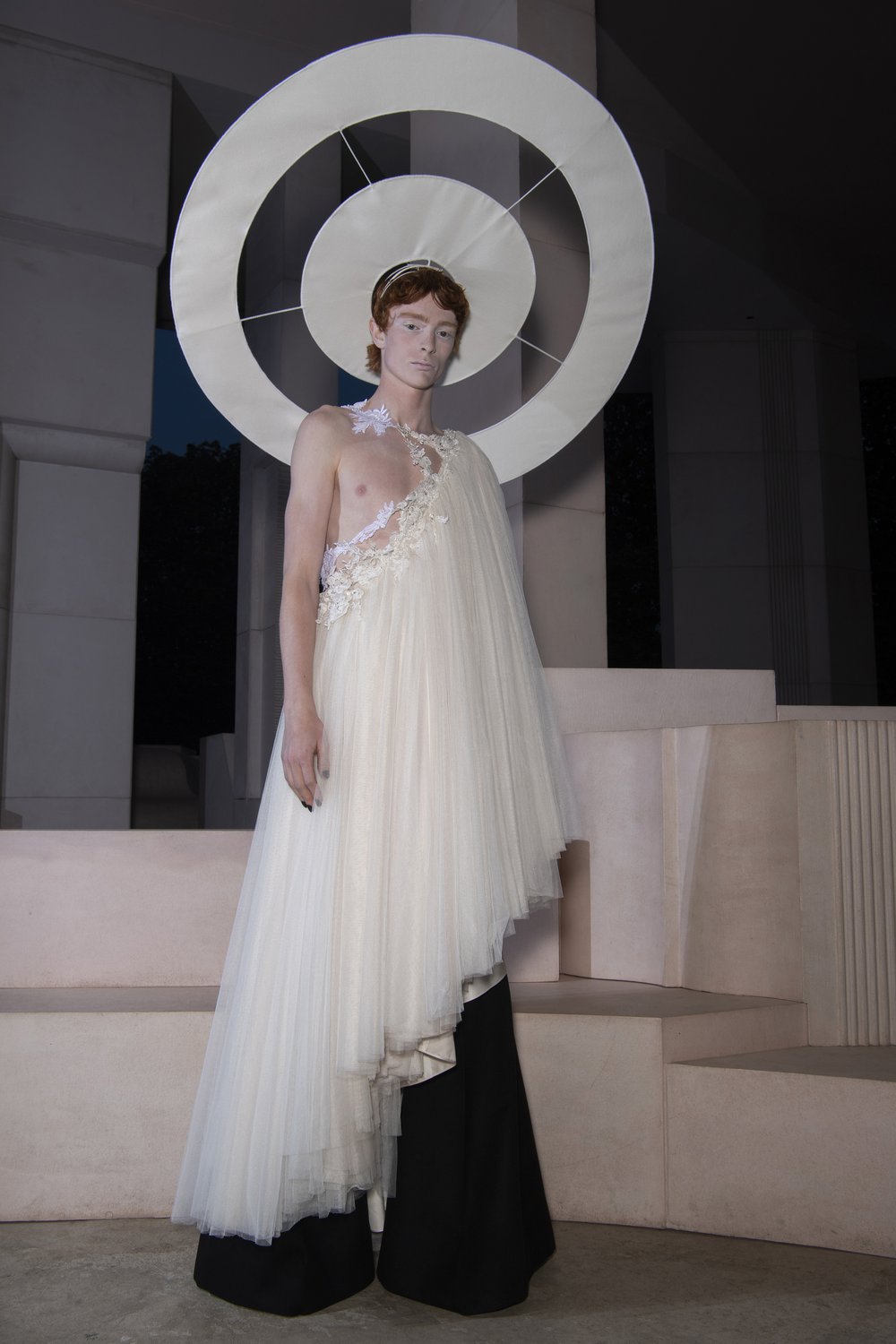 Jason Lloyd-Evans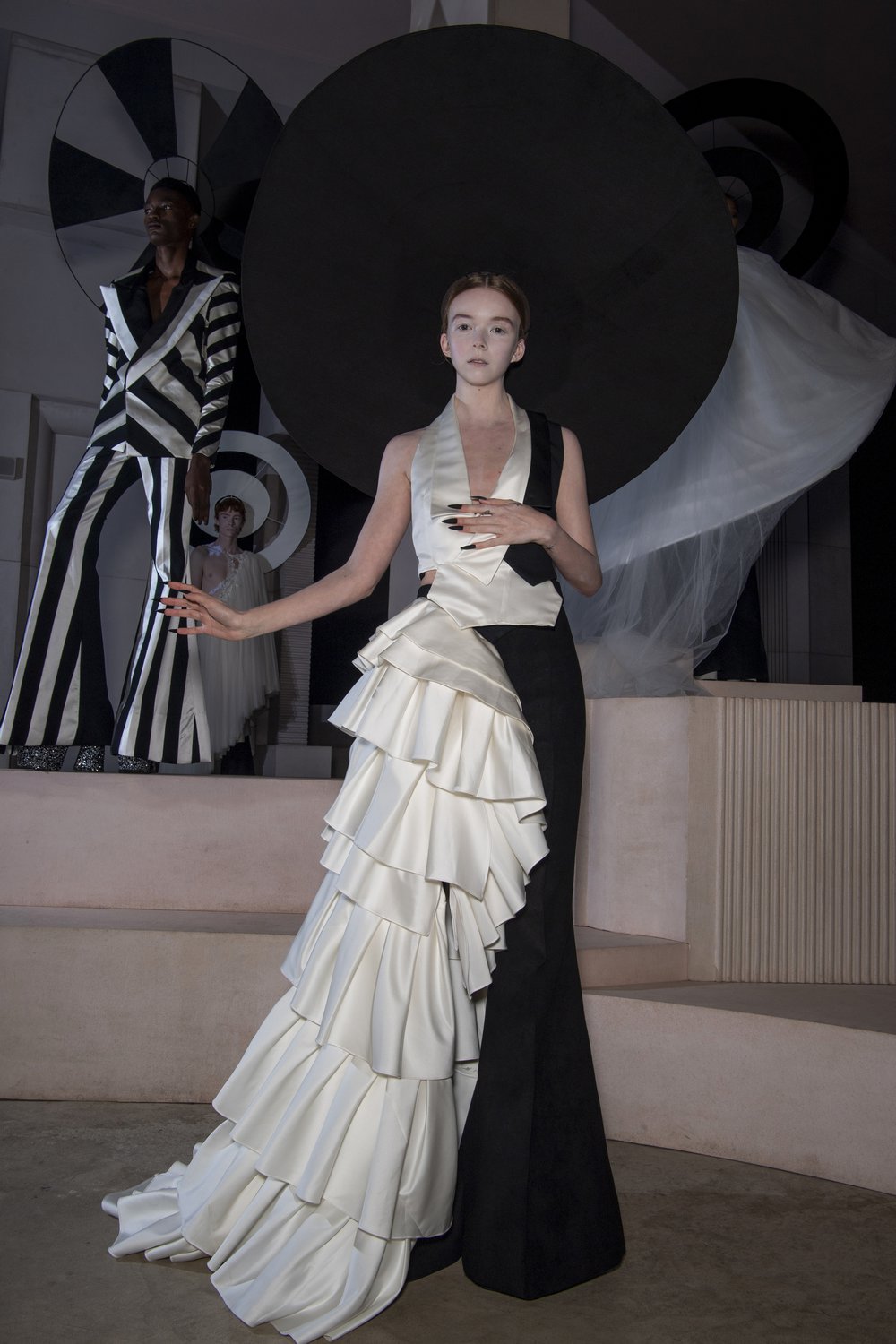 Jason Lloyd-Evans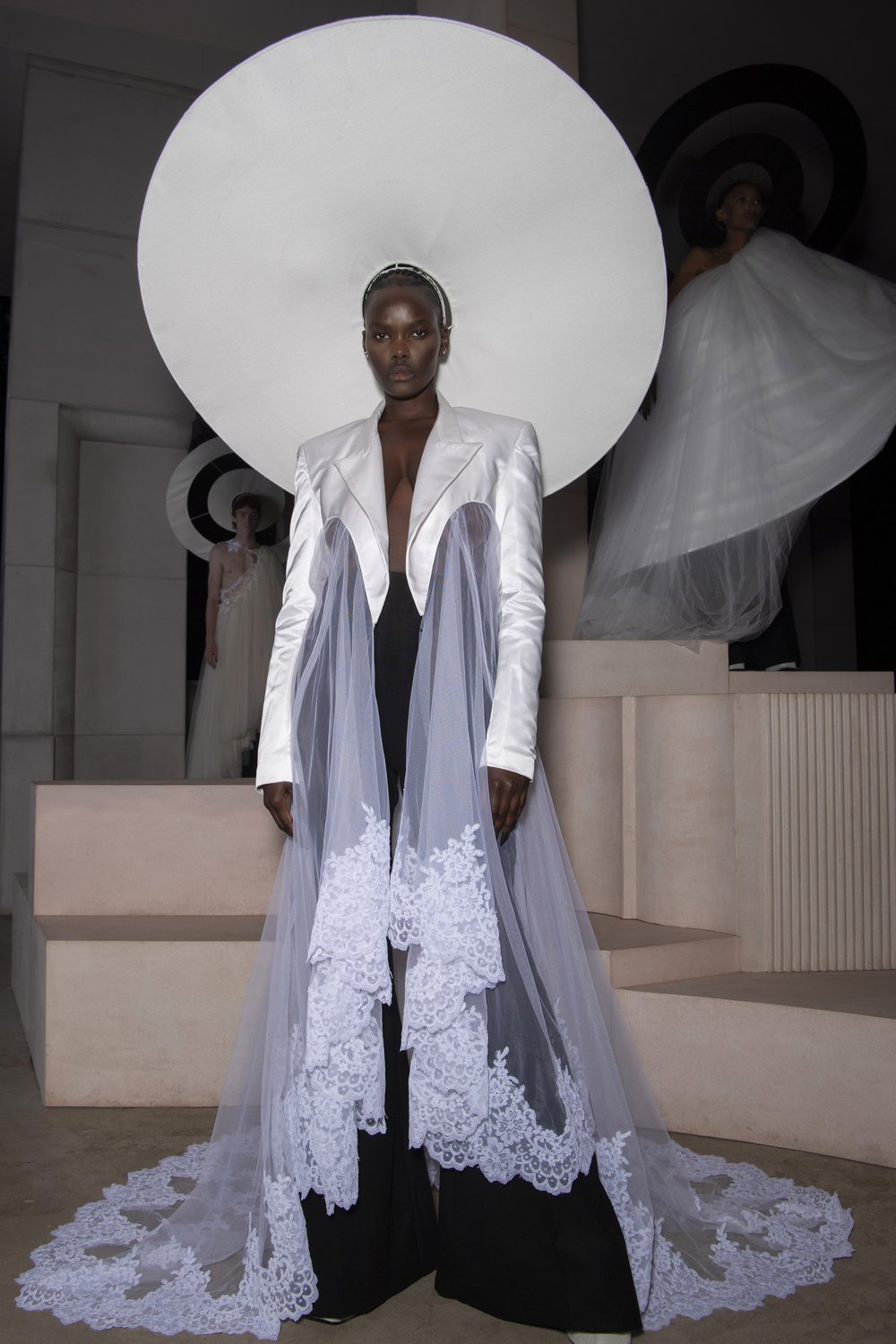 Jason Lloyd-Evans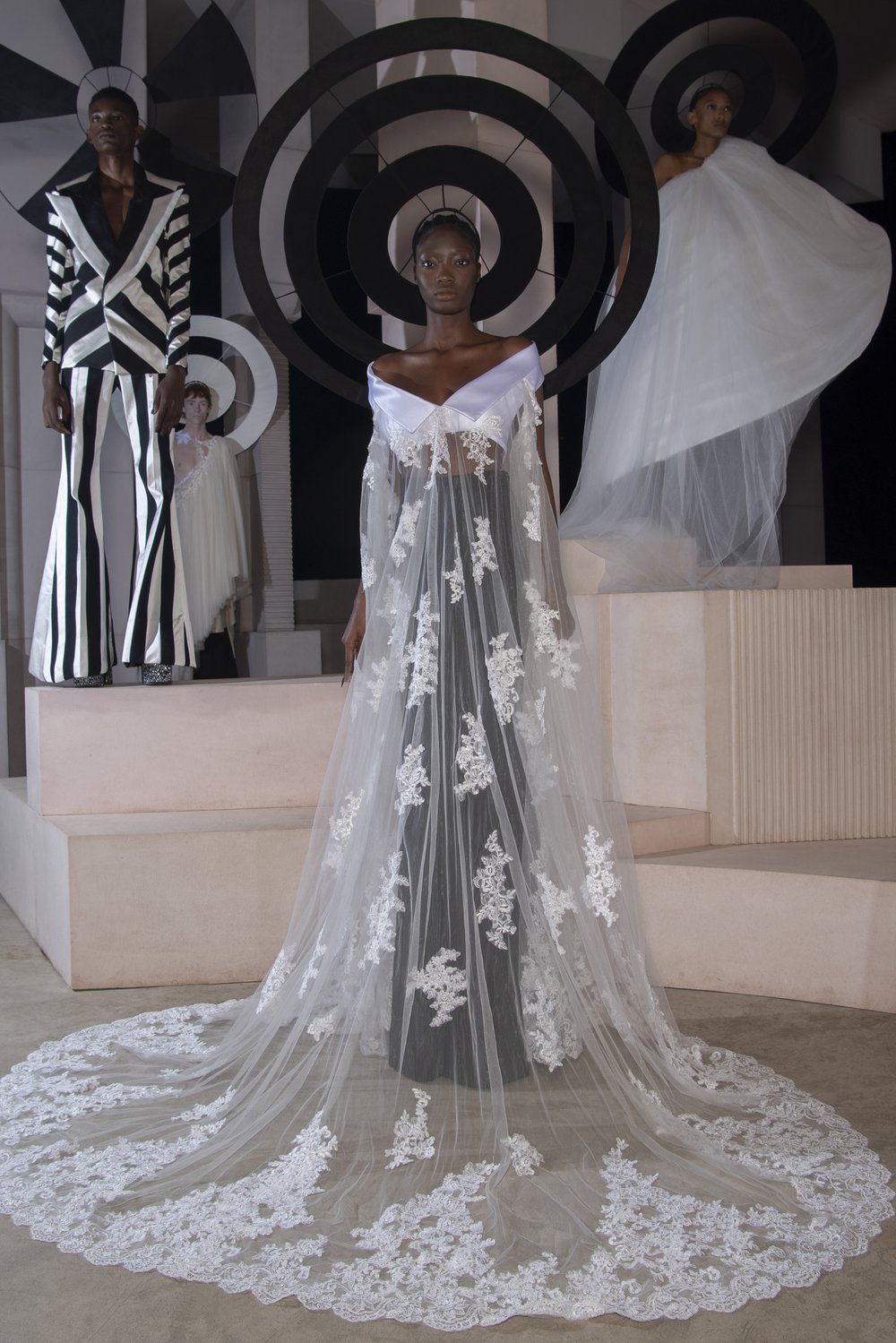 Jason Lloyd-Evans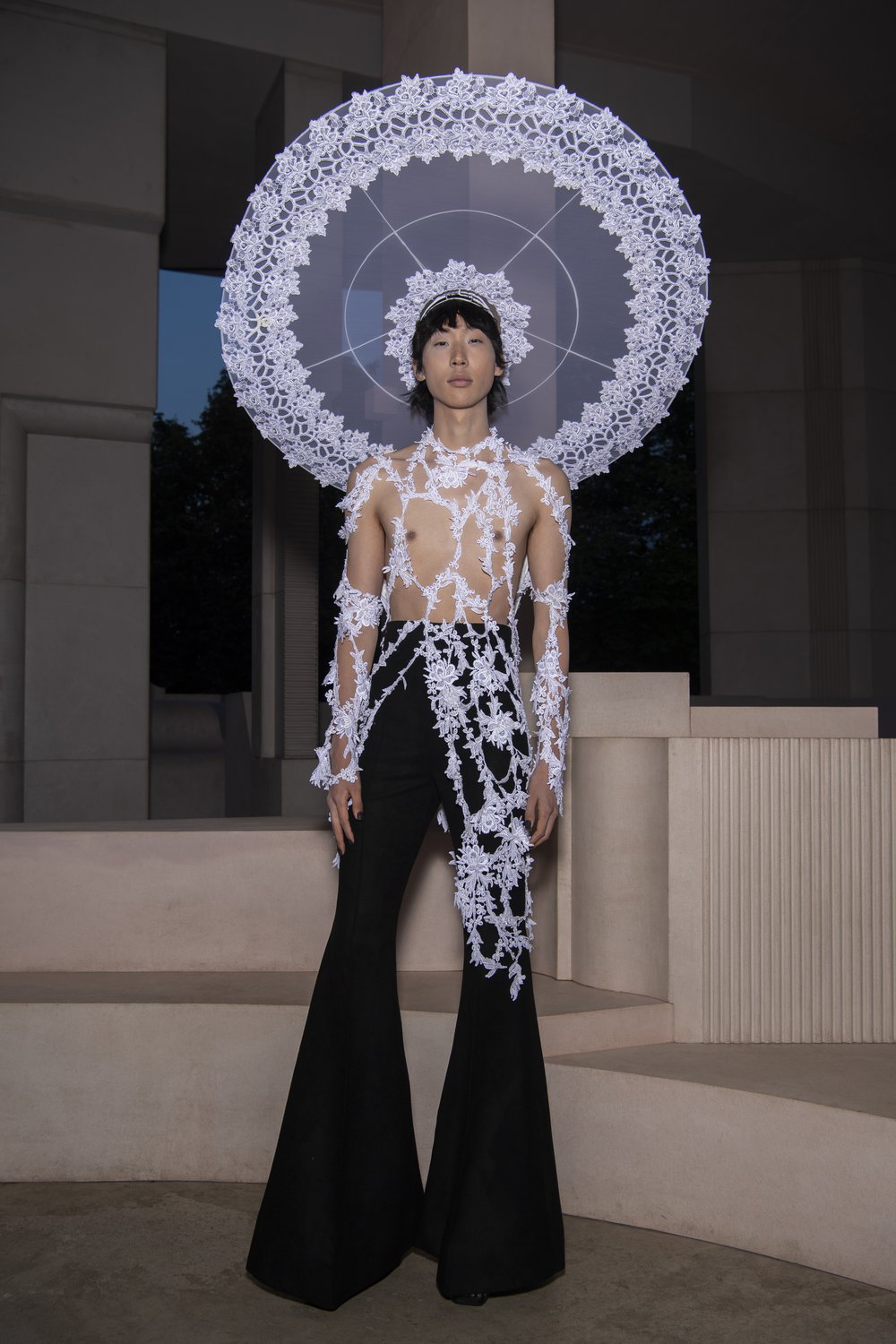 Jason Lloyd-Evans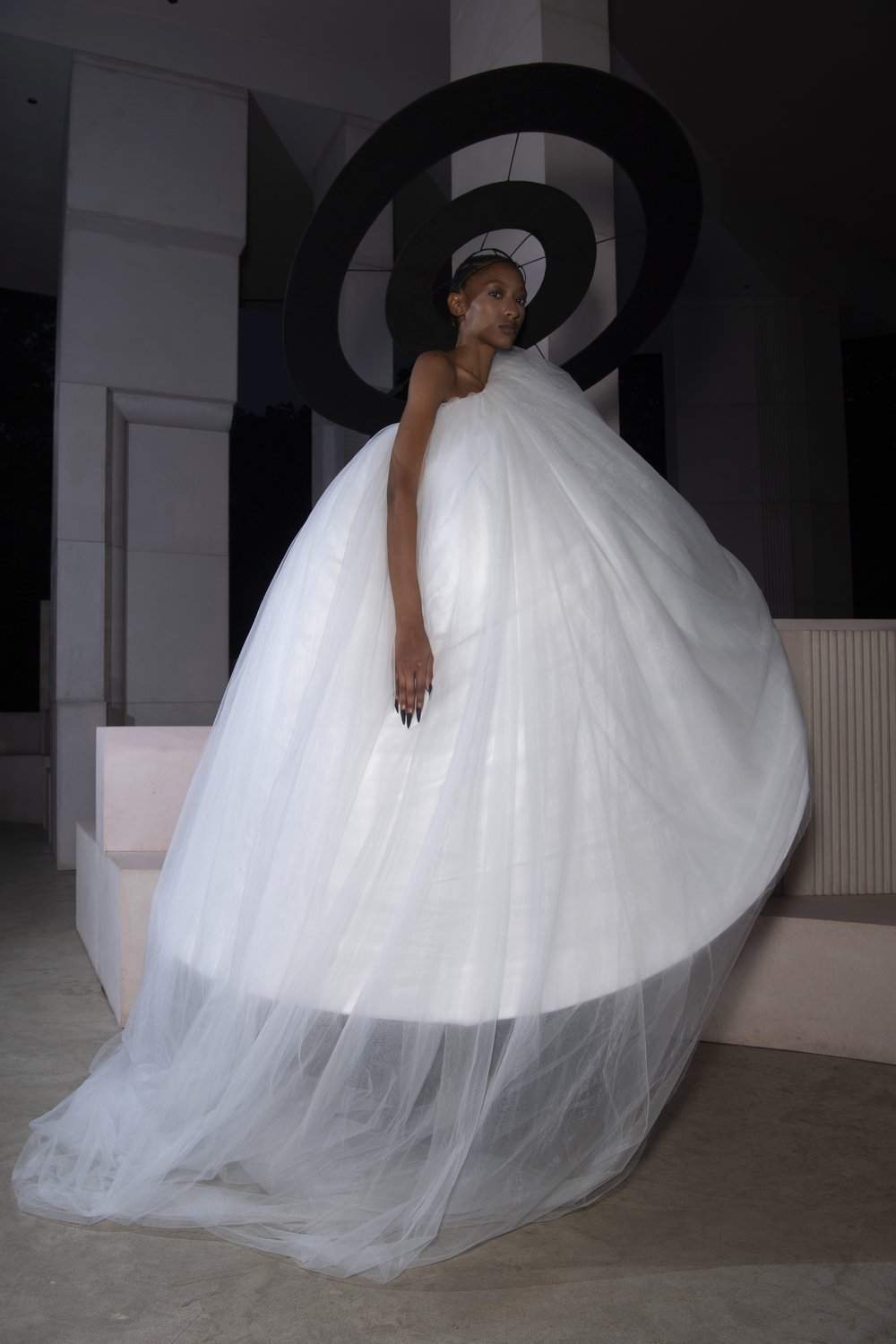 Jason Lloyd-Evans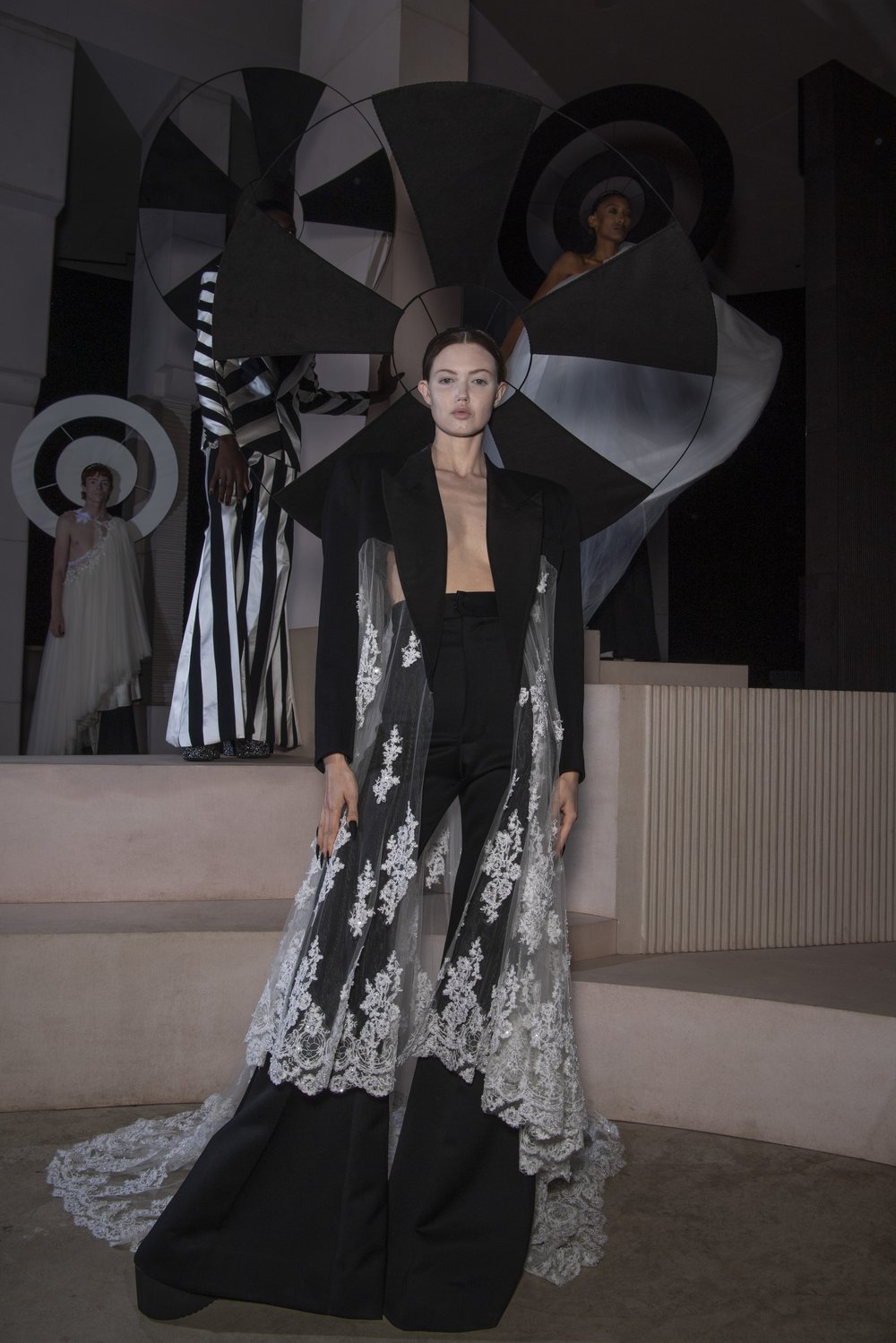 Jason Lloyd-Evans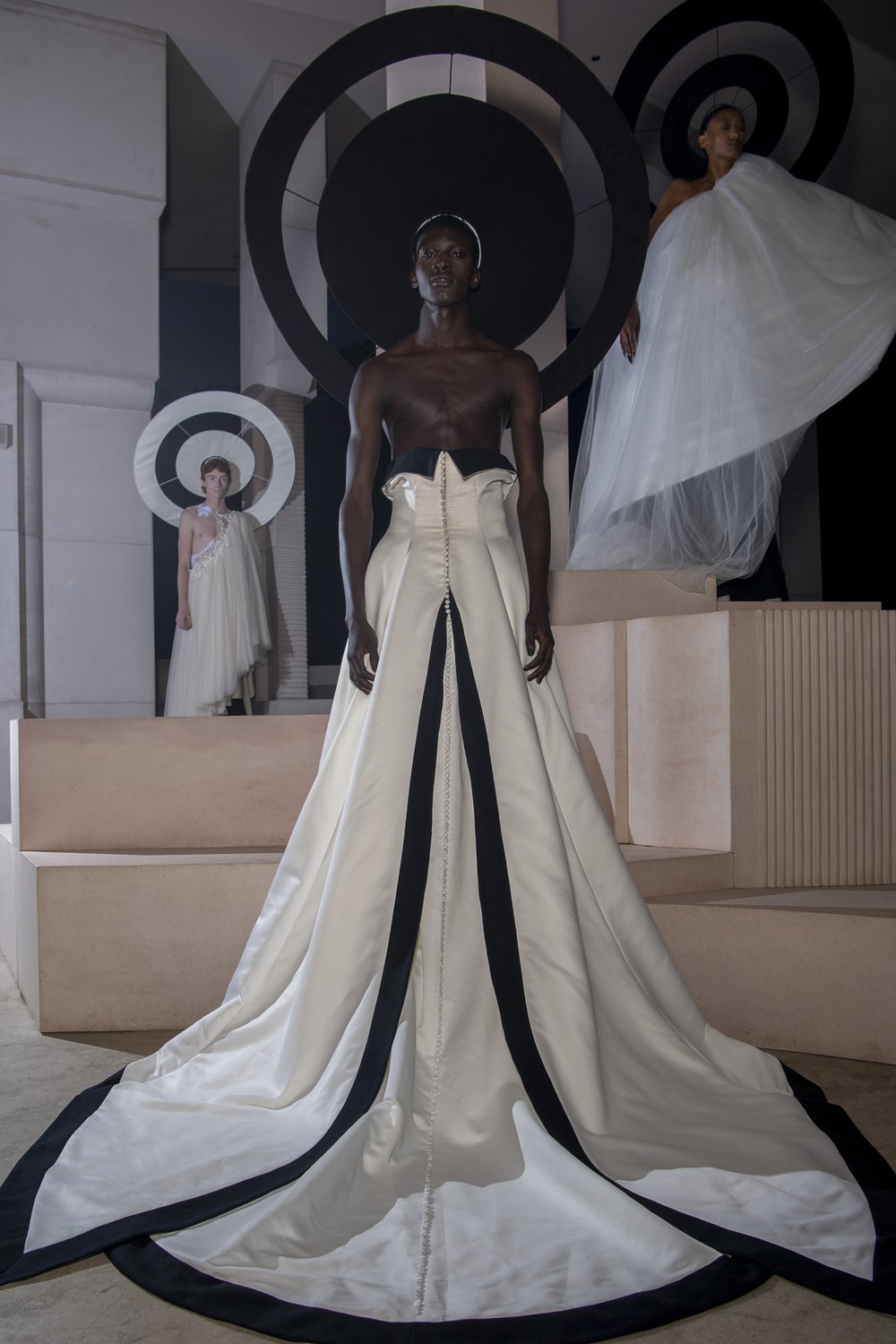 Jason Lloyd-Evans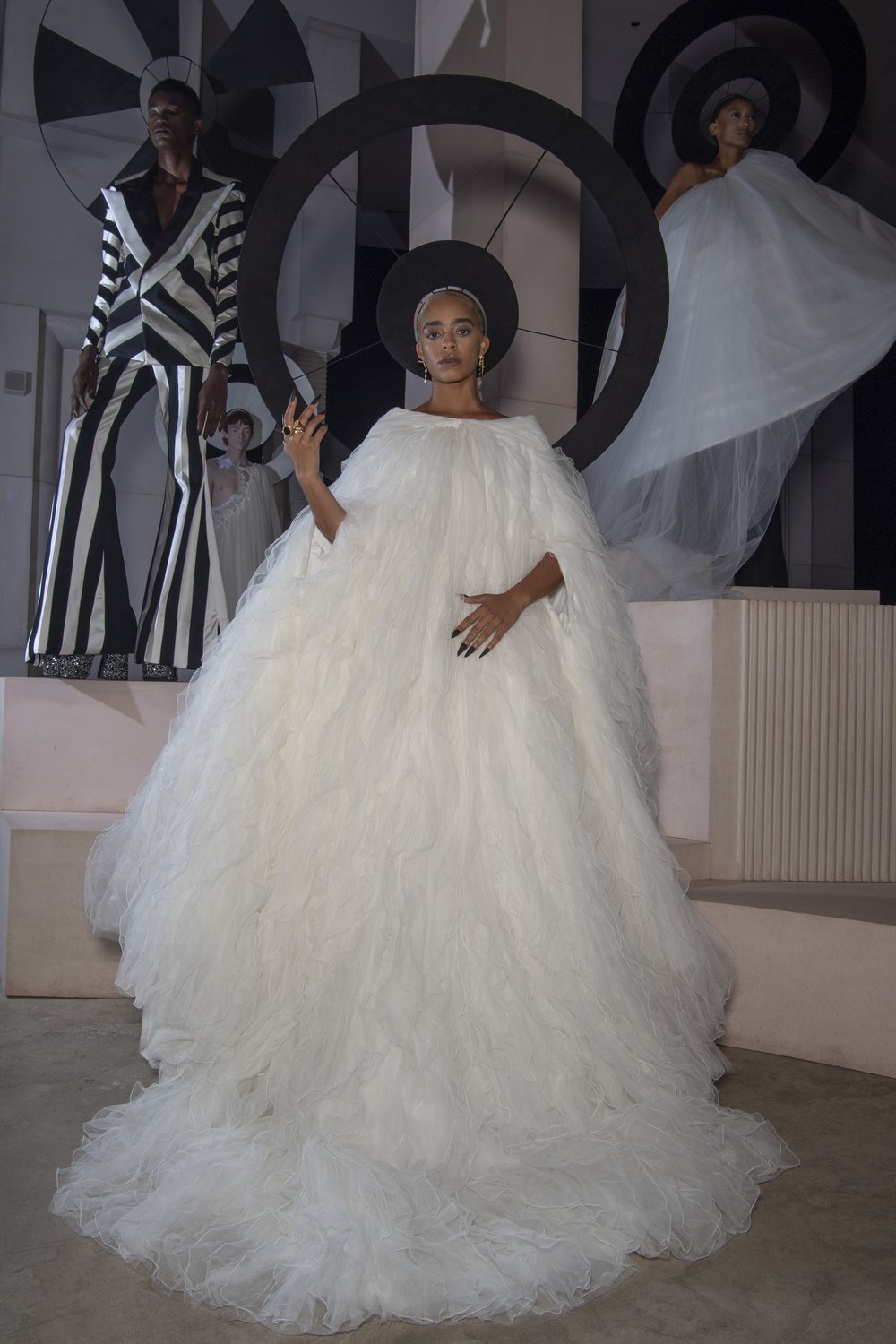 We were so excited to have Harris in our shop. He's such a forward-thinking, inspirational designer making non-binary fashion without barriers. We have lots of fashion students here in Kingston who buy our clothes, give them new life by deconstructing and then recreating them into something completely individual. Oxfam fashion is for everyone."

Jan Harmsworth, the Oxfam boutique's manager
The collaboration with Oxfam was during Second Hand September. Which fights the harmful environmental effects of fast fashion. And celebrates shopping for pre-loved clothes.
Fast fashion damages the planet. UK consumers send 13 million items of clothing to landfill each week. And the textile industry accounts for more than 10 per cent of emissions. Which exceeds aviation and shipping combined. And it harms people because typically garment workers are paid a pittance and remain in poverty, no matter how hard they work.
Oxfam's #SecondHandSeptember is part of the solution. The challenge is to only buy second-hand for the month and donate your pre-loved items to Oxfam. Each year, more than 14,000 tonnes of clothing (47 million items) are diverted from landfill by being donated and recycled.
FOUND
A look from Harris Reed's ground-breaking collection is now on display in Selfridges in London. He is donating 100% of the sale to support our life-changing work around the world.