Oxfam second hand clothes ambassador Miquita Oliver. Image: Andy Oxley/Oxfam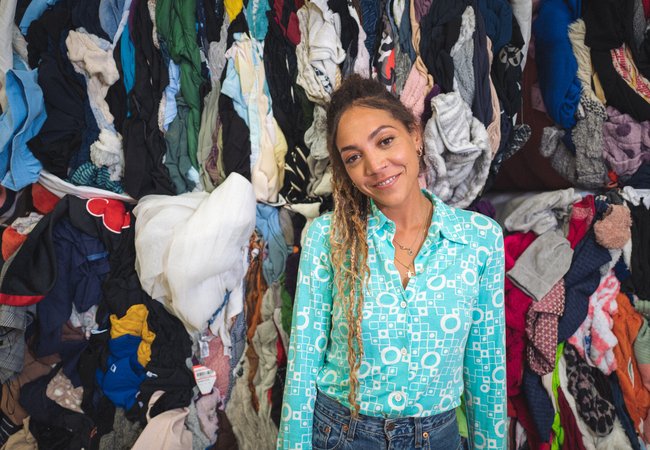 Oxfam's Second Hand Clothes Ambassador Miquita Oliver
Hello. My name is Miquita Oliver, and I am the brand new second hand clothes ambassador for Oxfam.
Miquita Oliver is supporting Oxfam's Second Hand September. Image: Andy Oxley/Oxfam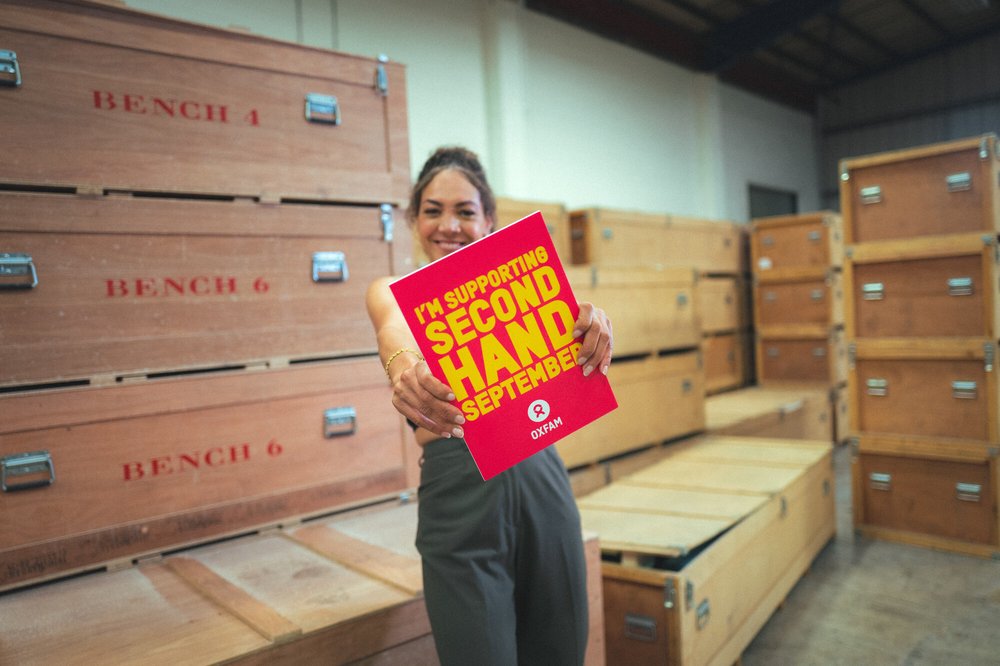 It's about more than clothes
I've always worked with Oxfam, and we've always done stuff with clothes and fashion. I also run the London Marathon for Oxfam. Taking on this role as second hand clothes ambassador for Oxfam feels very natural and a real evolution of my relationship with Oxfam. It means so much to me because second hand clothes and shopping in charity shops is so much more than just clothes to me. For me, it's a way of life. It's kind of like it's bigger than fashion or style.
Miquita Oliver's love for second hand is legendary – whether she's mixing up menswear with Manolos on TV, or browsing charity rails on Hackney high-street, she is doing it in style. That's why we're excited to announce @miquitaoliver as Oxfam's second hand clothes ambassador! pic.twitter.com/k1x8acu3gQ

— Oxfam (@oxfamgb) September 15, 2022
An important, rewarding and exciting way to live and shop
I can't tell you how much fun I've had going back into my wardrobe and finding pieces from my teens and my twenties. And kind of knowing what I wanted to let go of and donating those pieces of clothing to the right places. And then making all this space for fresh, new stuff. Starting to fill up my life with new energy and new stories from the new clothes that I acquire and knowing that one day they will go back to the charity shop. That feels good to me.
Second Hand September
Taking part in Second Hand September is I think, really important. It's been going on for four years now, and I always really notice it when it's happening.
I think the campaigns have got stronger and louder. And for me to be part of it this year is a real honour because I've watched the campaign from the sidelines grow and become louder and bigger and have more people paying attention to it.
It's so timely now that we're talking about second hand clothes and living in this way. And I'm very happy to start that conversation with as many people as I can.
Anywhere I go, I'm talking about second hand clothes and really trying to normalise the idea of shopping for second hand clothes as not an alternative way to shop, but just a new way of living.
Oxfam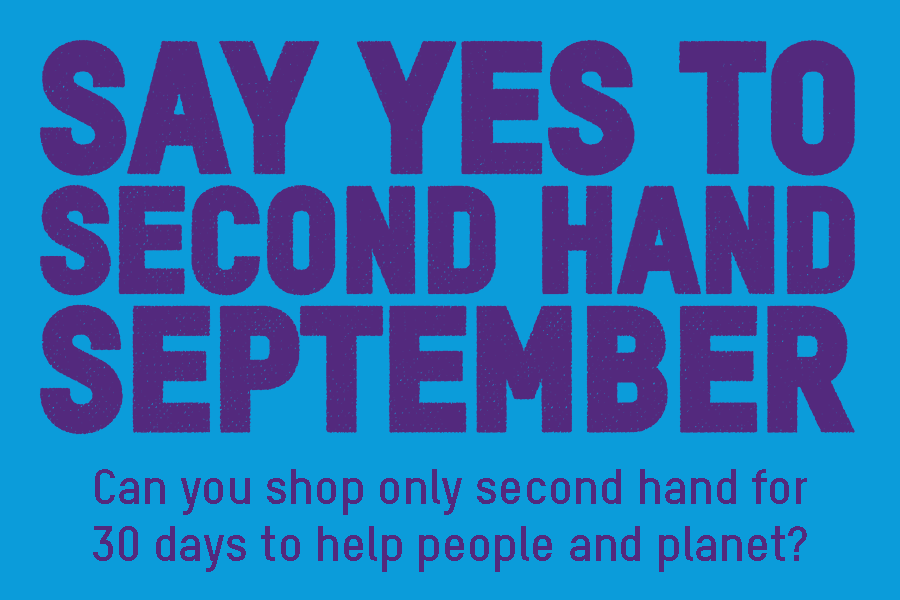 Second hand styles can inspire you
Also, when you're shopping for second hand clothes, there are items that keep coming up that are kind of asking you to pay attention to them. Like, I never used to wear trousers. And then when I started seeing more different kinds and older styles and more and more classic styles, from brands that I love, like Zara and Hobbs, I realised I love a trouser, actually.
I love a trouser, actually."

Miquita Oliver, Oxfam's second hand clothes ambassador.
And that's something that I don't think I would have found out unless I was shopping in the way that I do and shopping in the places that I do because they found me. And that happens so much.
Be brave
When you're shopping for secondhand clothes, you don't have to have a clear idea of what you're looking for. Sometimes go out there and see what's trying to find you, like a relationship, like a love life.
Be brave, be courageous, but also be open because you never know what piece is trying to scream at you.
"[Second hand] changes the way you dress. You just feel a bit more fly!" Miquita Oliver, Ambassador for Oxfam Second Hand September Image: Andy Oxley/Oxfam