Kelly Mundy/Oxfam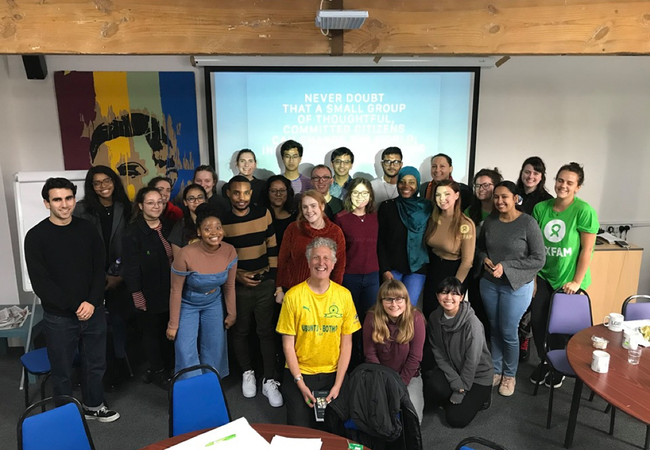 People Power Works - Join The Oxfam Student Activist Network!
At Oxfam, we know when people come together and take action it works. Join the Oxfam Student Activist Network today to start your journey into activism!
I feel as if activism is in my DNA. I have dressed up as a giant pencil in Melbourne city centre to defend human rights, mentored youth climate activists, founded my own food waste organisation.
Now I manage Oxfam GB's national Student Activist Network - a growing movement of students across the UK who stand up and speak out against injustice.
We challenge, campaign and get active to demand a better world.
Kelly Mundy/Oxfam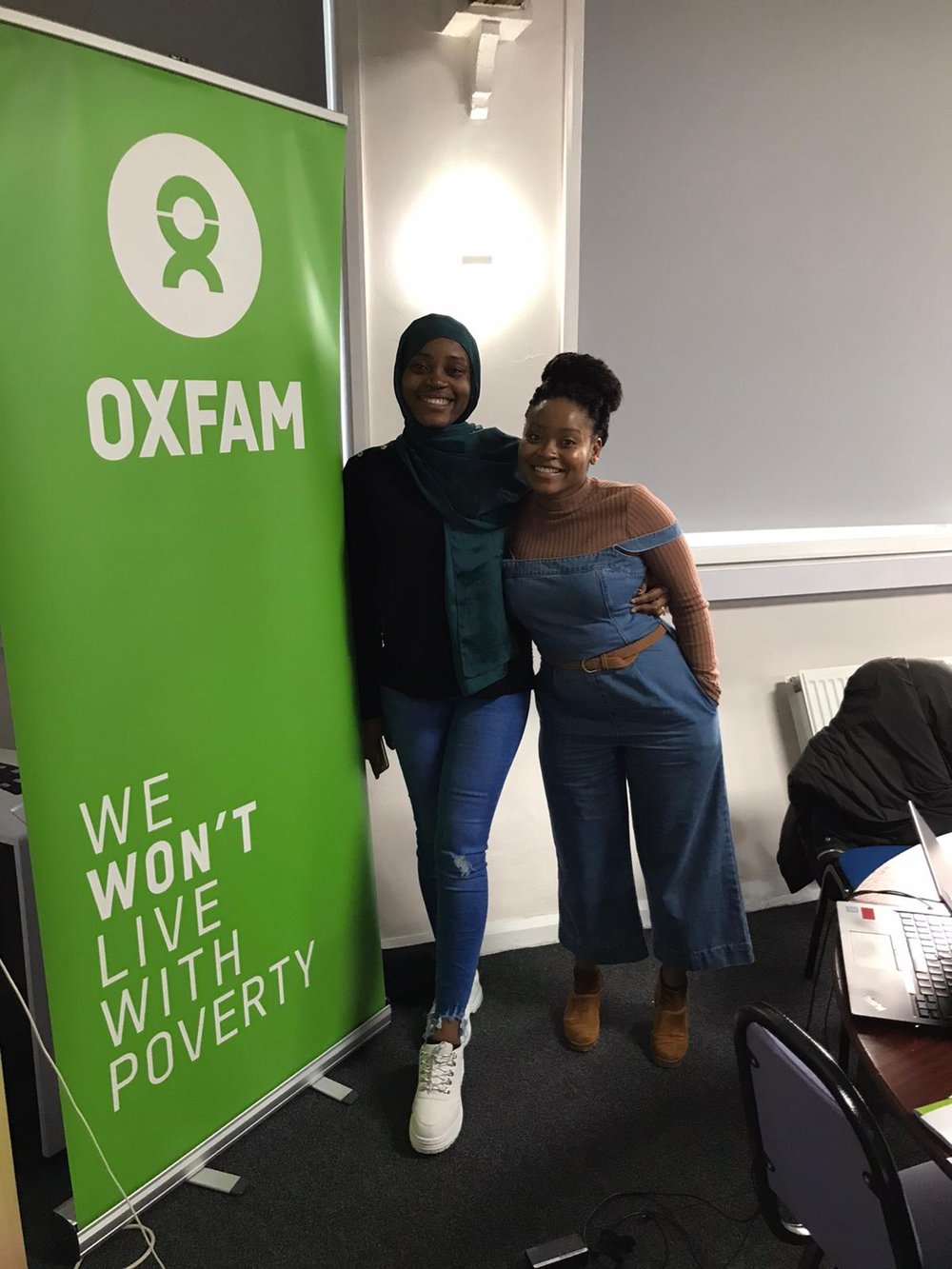 It's been a huge part of my university experience, and probably the best part of it! It has been incredible, eye-opening and I would encourage everyone to get involved with the Oxfam Student Activist Network!"

Millie, Oxfam Sussex Student Activist
Campaigning is a powerful tool.
We use campaigning to challenge decision-makers. It is about planting a seed that then starts to grow.
No matter how small, every action can go a long way to creating the change we want to see, even if it sometimes feels that we aren't getting anywhere!
My job at Oxfam is to help you build the skills, experience and confidence needed to take action on the things you care about. If you feel angry about social injustice and want to do something about it.
We'd love for you to get involved! We'll provide you with all the support you need to take action.
Go for it! You get access to so much info, so many resources and so much advice and support. Through learning how to be an activist I've changed a lot through it, and I've picked up so many skills along the way!"

Jemma, Oxfam Aberdeen Student Activist
People power works.
So many amazing things have happened thanks to people power!
In 2018 Oxfam launched the Behind the Barcodes Campaign to help improve the lives of people working in supply chains across the world.
Oxfam Student Activists sprung into action – dressing up as vegetables, campaigning outside supermarkets, and spreading the word about our campaign.
The pressure of the campaign has created a "race to the top" among UK supermarkets to improve their human rights rating.
All five supermarkets we rated in 2018 – Aldi, Lidl, Morrisons, Sainsbury's and Tesco – have improved their scores. And that's thanks in no small part to the campaigning of the fantastic members of the Oxfam Student Activist Network.
We can achieve so much when we come together and take action.
SOAS University Society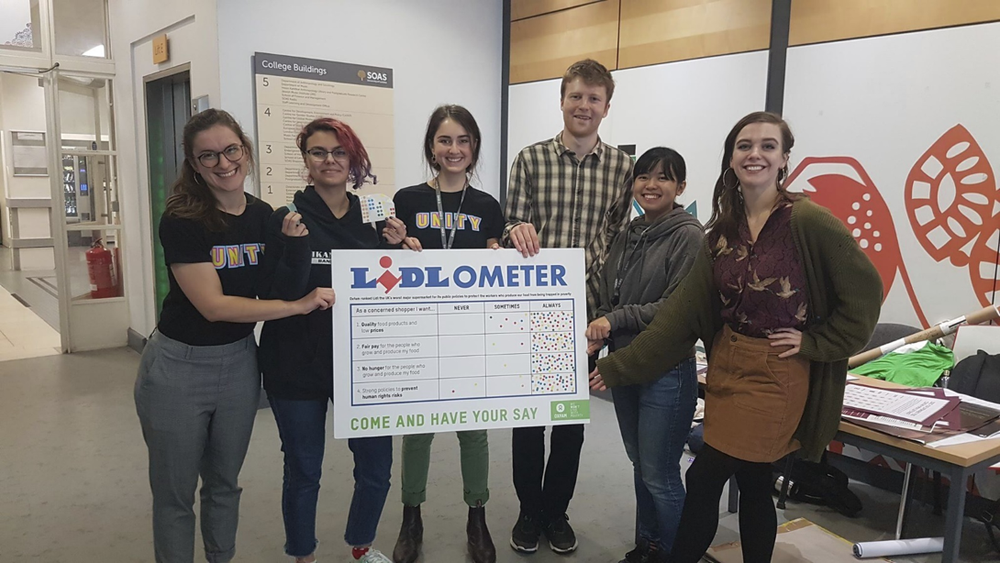 Quentin Duflos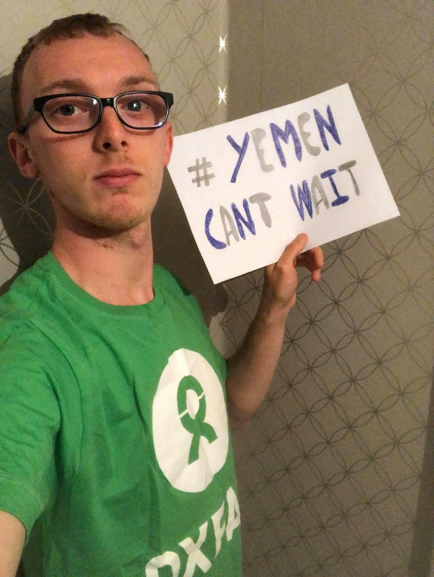 We stand up and speak out against injustice.
This year we have...
Acted in solidarity with refugees and people seeking asylum
Held events across the UK to raise awareness of the climate crisis
Campaigned for peace in Yemen
Joined over 13 million people worldwide to call for a People's Vaccine
Handed nearly 60,000 signatures to the Home Office demanding the UK government protect refugees from Ukraine and worldwide.
Oxfam Student Activists across the UK have run campaign stalls, hosted film nights and speaker events, managed social media campaigns and written activism blogs.
No matter how small, each action has made the world a better place.
Whether you're brand-new to the wonderful world of activism or have campaigned before, come and get involved!
We are living right now this second with the power as UK citizens to make a difference. So why wouldn't we?"

Amy, Oxfam UEA Student Activist
John Kentish/Oxfam