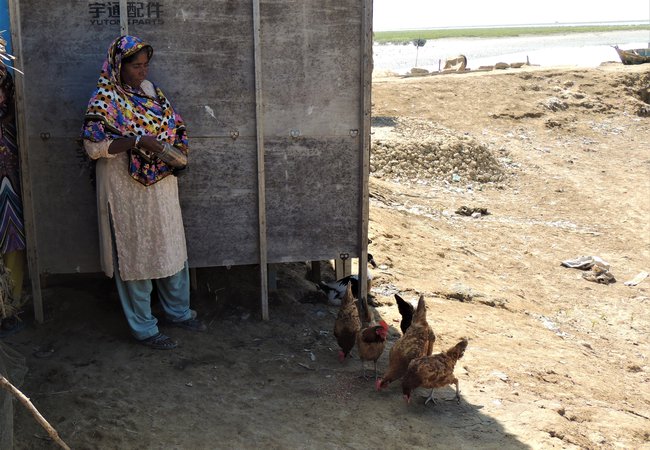 The people being left behind in the climate emergency
Oxfam is calling for wealthy nations to provide financial support for millions of vulnerable people. To help them adapt to the effects of climate change.
"The poorest people that have contributed least to the climate crisis will be unable to cope with more powerful storms, droughts and floods.""

Tracy Carty, Oxfam's Senior Policy Advisor on Climate Change.
Two women shared their stories of those who are in danger of being left behind. In an Oxfam webinar before a Climate Adaptation Summit.
Ayesha Siddika, Climate Activist, Bangladesh
"I work for the rights of people whose lives and livelihoods are dependent on nature.
During open [fishing] seasons, we often get cyclones and the fishers cannot go fishing on those days.
I have seen more than 42,000 people getting displaced, as an entire island in my area was eroded by the Padma river.
Who is going to compensate for all these losses? Apparently, nobody."
I see people talking about what communities 'should do' to adapt with the changes. My question is - do we not see that these people simply don't have the resources to adapt?"

Ayesha Siddika, Climate Activist, Bangladesh
"Can they create another island when it vanishes? Can they make cyclones disappear?
Despite all these challenges, when I go to the community I work with, I see them smiling and going on with their lives. I'm really glad to see that many adaptation actions are happening all around successfully.
But let us also not forget those who are being left out."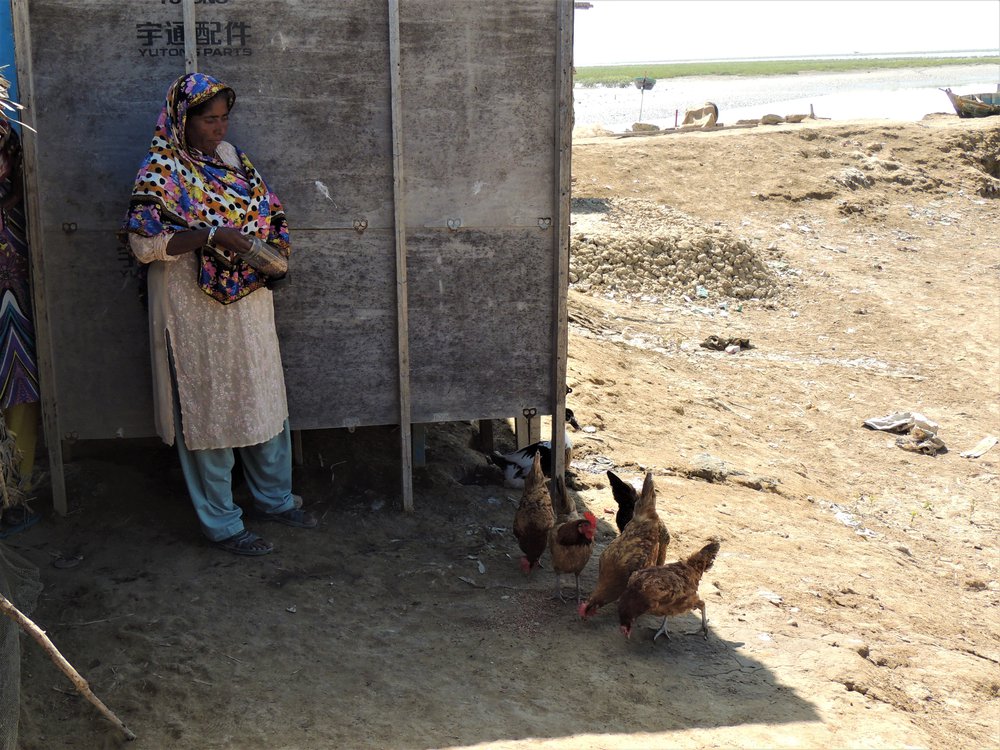 Bibi Dablo, Community Representative from Indus Delta, Sindh, Pakistan
"My name is Bibi Dablo and my village is Miro Dablo, where I am living. It is located in the coastal area of Kati Bander, Sindh.
The weather is changing unpredictably day by day. The changing weather vanishes everything."
Humans, water our food and animals... all are in great trouble. Now the weather is very hot, the valuable fish species are disappearing, sea intrusion is significant, our land is not capable of producing food for us."

Bibi Dablo, Community Representative from Indus Delta, Sindh, Pakistan
"The sea is eating our fertile lands. In the past, we had sweet water from the river and availability of fertile soil along with it.
Due to the intrusion of the sea, the water is salty and destroys the productive land, everything vanishes.
We were in trouble due to the intrusion of the sea and now due to the cutting down of the forest we have no livelihood."
Stepping up climate adaptation funds
We think that countries need to step up their climate adaptation finance commitment. It is critical the funds be spent on local adaptation plans and take into account the different needs of men and women."

Cécile Duflot, Executive Director, Oxfam France
In the UK, the Prime Minister announced a new Adaptation Action Coalition.
Responding to the announcement, Oxfam's Senior Policy Advisor on Climate Change, Tracy Carty said:
"We welcome the renewed commitment to adaptation from the Prime Minister and others. The first task of this international coalition must be to scale up climate finance, without which low-income countries, already suffering due to climate change, will be unable to adapt to more extreme weather.
"Only a fifth of all reported public climate finance to developing countries is currently spent on adaptation, so increasing that to half must be an urgent priority, as [UN] Secretary General António Guterres has called for."
Oxfam is responding to emergencies in 25 countries at any one time. Treating water to make sure it is safe to drink is at the core of almost all responses. Oxfam also works with communities around the world on climate-resilient farming and rural livelihoods, as well as delivering training in climate change adaptation, disaster risk reduction and women's leadership.