Sophie Collard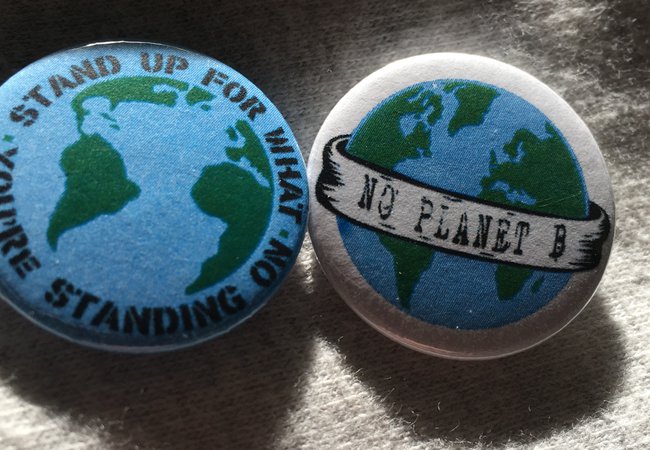 Climate change affects all of us, but it's the world's poorest people who are being impacted the most.
Together we can tackle this crisis, but we need to take climate action now.
Young people are making change happen
I was inspired by nature. This is the place where I grew up. And I remember planting my first tree at the age of 7 years old."

Elizabeth Wathuti, founder of the Green Generation Initiative, that nurtures young children to love nature, in Kenya
But what is climate change?
Climate change is a human crisis - it's impacting the lives of millions of people around the world, right now.
Climate change means more frequent cyclones, more heavy rains, more droughts, more floods, more extreme weather. People are going hungry. And it is the people who have done the least to cause climate change that are being hit the hardest.
And what is Earth Day?
Earth Day has taken place every year since 1970. It celebrates the growing number of people around the world who are taking action for our planet.
US President Joe Biden has organised a virtual climate summit on Earth Day 2021, ahead of COP26 (the next major United Nations climate talks, scheduled to be held in Glasgow later this year). It is hoped that the meeting will help in bringing countries together to take the urgent climate action that is needed.
Young people are leading the way in taking action for our planet and its people
Putting pressure on those in power to do more to stop climate change.
Campaigning for climate justice to protect the people affected the most.
Raising awareness and motivating others to take action for our planet.
Liz Newbon/Oxfam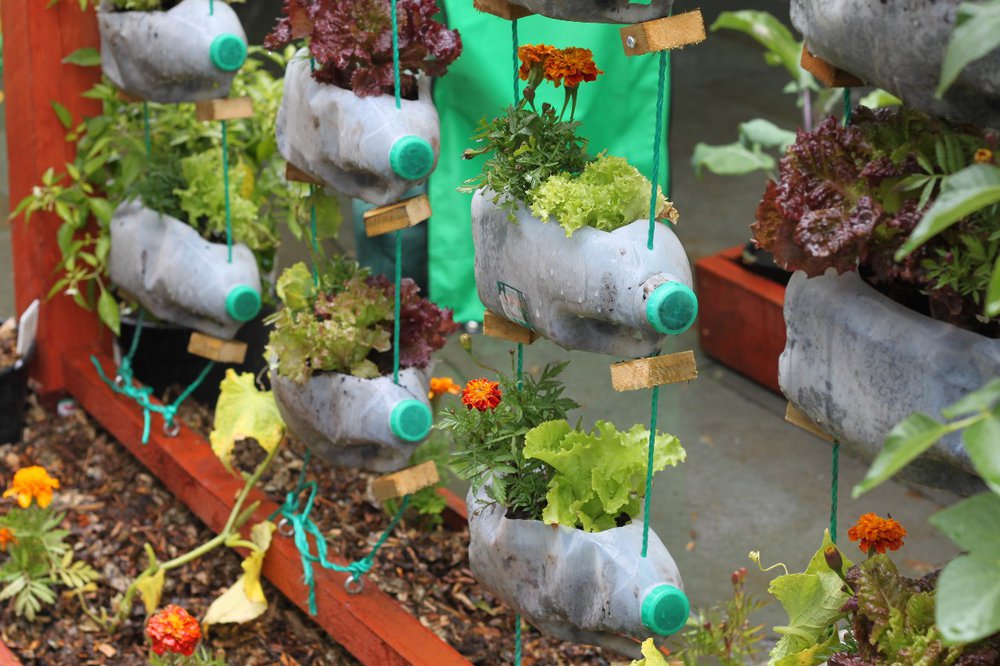 Young climate activists
Young people around the world are taking climate action in amazing ways.
Jessy and Isaac are two young people living in Malawi. They are raising awareness of how climate change is impacting people's lives and why action is needed now.
Malawi is destroyed by climate change. Please take action."

Young climate activist Jessy, visiting the UK from Malawi.
Together with their headteacher, Jessy and Isaac visited the UK in 2019. They met with other young people to share experiences and ideas about the impacts of the climate crisis and what action is needed. They also took part in a climate rally in London.
Sharing the views of young people
Climate change needs all of us to take action in our own lives and communities, alongside action by governments and businesses. Earlier in the school year, Oxfam asked students at Abingdon & Witney College to share the views of young people about the climate emergency. The students interviewed some young people to find out what they knew about climate change and the actions we can all take to reduce our carbon footprint.
Finding solutions
Climate change is already having an impact on the lives of many people around the world. Lucas* is a pupil at a school in northern Ghana. He wants to be a lawyer in the future.
Rainfall patterns in this region are becoming more irregular and unpredictable. This makes it difficult for people to know what kinds of crop to sow. Climate change is making it harder for families to grow food to eat and sell.
In this video, Lucas* is explaining how a solar-powered water pump is helping this community to respond to the effects of climate change:
Changing the planet for the better
Elizabeth is a young climate activist in Kenya. In 2016, she founded the Green Generation Initiative in Kenya to help get more young people interested in climate action and looking after the environment. One way in which they are doing this is by planting trees in schools across Kenya. They have now planted more than 30,000 trees!
Elizabeth wants to encourage young people to love nature.
Every action matters and by doing this we will be changing this planet for the better."

Elizabeth Wathuti, founder of the Green Generation Initiative, that nurtures young children to love nature, in Kenya
Making the case for climate education
Young people are speaking up so that everyone is able to learn about climate change and understand what can be done to stop it.
Teach the Future
Teach the Future is a campaign being led by students at secondary schools, colleges and universities in the UK to improve climate education. They want climate change to be a part of learning across all subjects.
Be a Climate Changemaker!
Climate Changemakers is a new campaign for ages 8+ organised by the World's Largest Lesson.
Young people everywhere are invited to take part by sharing a message about why learning about climate change is important.
These messages will be collected and used to call for increased commitments to climate education at the COP26 meeting later this year.
Find out more