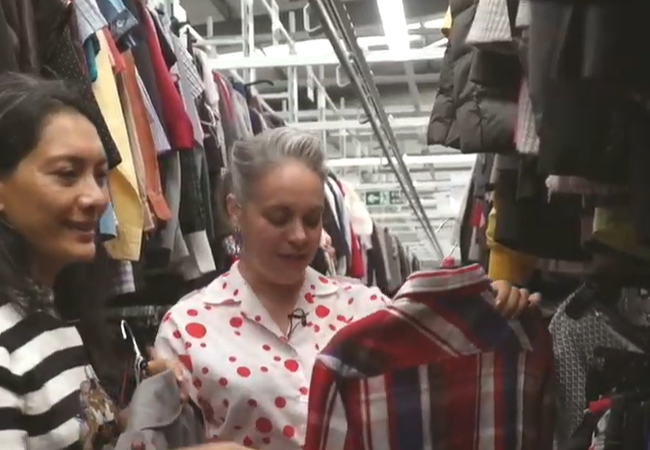 With so many clothes ready and waiting to be loved again, Bel and Alice give their advice on how to find great second hand items.
Sustainable fashion stylists Bel Jacobs and Alice Wilby both have a love and talent for spotting the very best second hand clothes and accessories. They know their styles and aren't afraid of trying new ones. Join them on the sofa as they share their expertise on thrifting, because not only are there endless amounts of gems waiting to be rediscovered, but it's a wardrobe choice that helps the planet too.
Now you can take Bel and Alice's top tips and try them out for yourself. We've got 1,000s of items on our online shop. Wherever you shop, you could update your wardrobe with something one-of-a-kind and raise money to help people beat poverty around the world.