Dania Kareh/Oxfam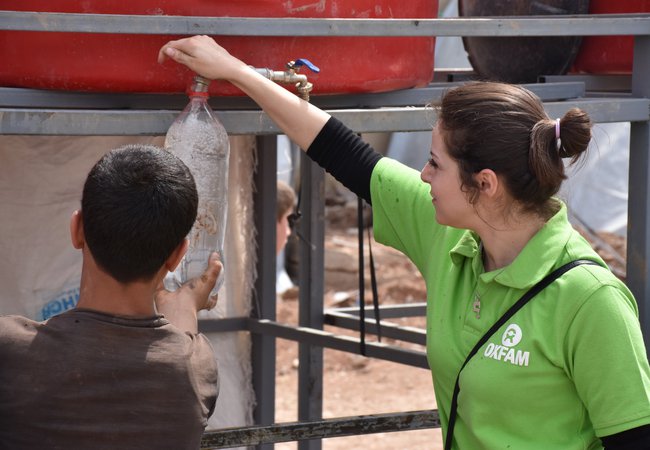 Why work at Oxfam?
Join us today to help create a future where everyone has an equal opportunity to thrive, not just survive. Change starts now, it starts with you. The future is equal.
Learning and development
Oxfam GB is committed to developing and supporting the learning of all staff across the organisation, as we recognise that staff development is central to being as effective as we can be in our fight against the injustice of poverty.
We have a wide internal L&D offer, with on-the job learning opportunities, mentoring, certified coaching, in house courses, and much more. We also support employees with external learning opportunities through study leave, and financial support may be offered to individuals who are studying for professional qualifications.
Pay and benefits
Oxfam aims to recruit and retain diverse, passionate people who have the necessary skills, knowledge and commitment to meet our vision. We offer a competitive salary and a range of additional benefits to staff including flexible working options, generous pension scheme, annual leave, additional leave allowances, company sick pay, life assurance and a range of other benefits.
Our reward system aims to:
Enable career progression within Oxfam
Recognise achievement, skills, competence and development
Support and enables recruitment and retention of the best candidates for Oxfam
Enable an increase in the Voice of the Global South
Be equitable, fair, transparent and flexible
Balance the needs and expectations of our stakeholders
Encourage and enables management accountability.