How your gift furthers the fight
Your gift will help us finish what we started
Our community of people across the world has achieved so much.
With our help, millions have lifted themselves out of poverty, built back stronger after devastating disasters, and adapted to the climate crisis.
This is our fight for a fairer world – and we won't stop. Even if it takes another lifetime to achieve. That's where you come in.
Will you inspire the next generation?
Nana Kofi Acquah/Oxfam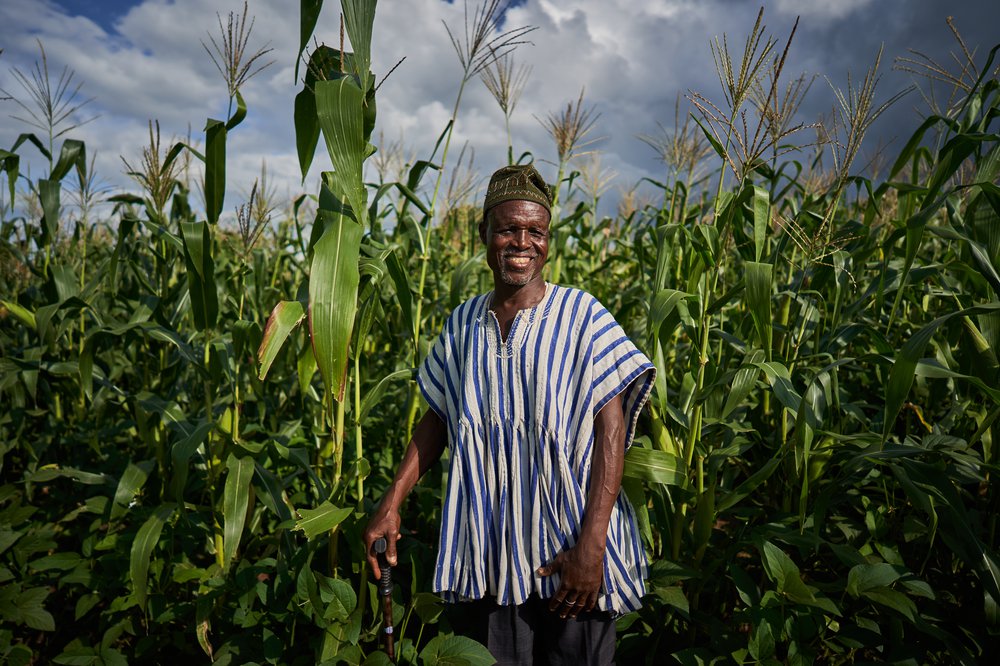 Seidu's story proves what gifts to Oxfam can do. Thanks to investment from people like you, his farming community in Ghana built wells with solar-powered pumps.
Now, they have reliable water – and a way to cope with a changing climate. But the future is uncertain.
Seidu just wants the best for his family, including new granddaughter Princess. "I'm proud of her", he says, "I want her to be a farmer too."
With a gift in your Will, you could give children like Princess the chance to create the life they dream of.
You could help the next generation adapt to the climate crisis. To secure everything they need – clean water, education, nutritious food – and narrow the gap between rich and poor.
We're here to help
If you have any questions at all about your Will, please get in touch with our Gifts in Wills Advisor Nathaniel Micklem. Simply call 0300 200 1331 to speak to Nathaniel or a member of the Supporter Relations team, or email giftsinwills@oxfam.org.uk