Mark Chappell/Send My Friend to School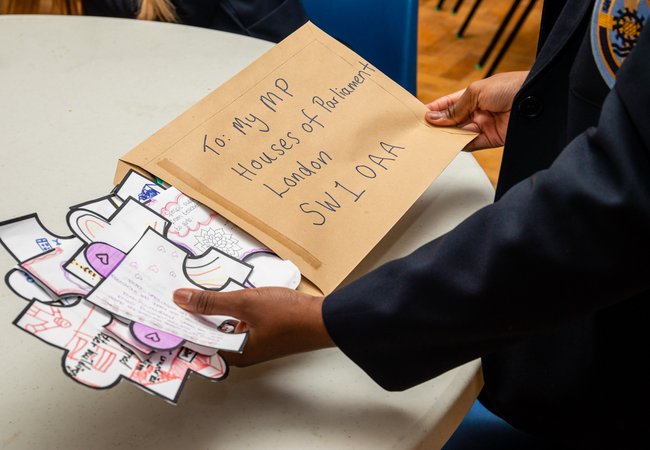 Send My Friend to School
Across the world, 258 million children are missing out on school. Many more children do not receive a quality education.
The Send My Friend to School campaign asks schools across the UK to call for greater government funding for global education. By taking the message to their local MPs, young people have the chance to make real change happen.
Education is powerful and transformative
Imagine a world in which every child could go to school and realise their full potential.
In 2015 world leaders signed up to the Sustainable Development Goals. They pledged that all children would have access to a quality primary and secondary education by 2030.
At the current rate of progress this goal of all children having access to education won't be achieved until 2084 – over 50 years late!
Children continue to miss out on school because of conflict, climate disaster and poverty. This is why in 2023 and 2024 we're campaigning on Education in Emergencies.
We're calling on the Government to step up its support for education in crisis-affected countries and we're coming together to loudly say Let My Friends Learn.
That's where you come in. Every year Send My Friend to School asks young people in the UK to campaign in their local communities and invite their MPs into school. By drawing attention to the issue of global education, young people can put pressure on parliamentarians to follow through on their promise.
Every year, over half a million children take part in Send My Friend to School and we've had some huge campaign wins! Like the continuing importance the UK places on girls' education that Send My Friend to School have championed.