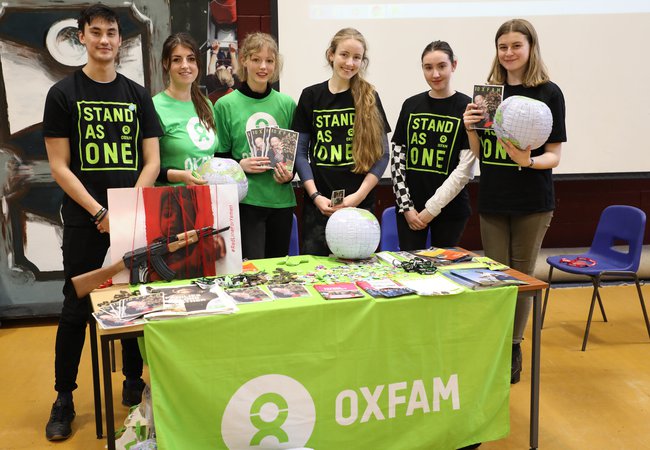 Schools Speak Out
Climate change. War. Injustice. These are the big issues of our time - and they're keeping people trapped in poverty. But given the opportunity, the young people you're teaching right now could tackle them all.
At Schools Speak Out, young people can demonstrate student leadership, take part in our latest campaigns and speak out about global poverty.
Participants may work towards the Duke of Edinburgh Award. They could participate in individual projects or start a regular school group. And they'll build experience and skills that universities, colleges and employers will love.
Take on a challenge and inspire the generation to end poverty.
This fits in with what Ofsted says when they come to schools: it's all about independent learning and taking the lead."

Cath Brookes, Burntwood School for Girls.
Being involved with something that makes a big difference and doing it alongside such great people has been incredible - the skills I have learnt won't be forgotten."