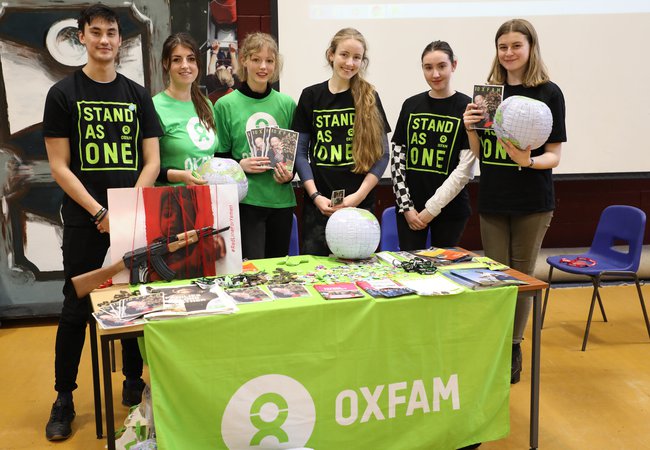 Start an Oxfam school group
Climate change. War. Injustice. These are the big issues of our time - and they're keeping people trapped in poverty. But given the opportunity, the young people you're teaching right now could tackle them all.
By being part of an Oxfam group after school or on their lunch hour, young people can demonstrate student leadership, take part in our latest campaigns and speak out about global poverty.
Participants work towards the Oxfam Youth Ambassador's Award, which also counts towards the Duke of Edinburgh Award. And they'll build experience and skills that universities, colleges and employers will love.
Take on an extra-curricular challenge, and inspire the generation to end poverty.
This fits in with what Ofsted says when they come to schools: it's all about independent learning and taking the lead."

Cath Brookes, Burntwood School for Girls.
Being involved with something that makes a big difference and doing it alongside such great people has been incredible - the skills I have learnt won't be forgotten."
Please note that the resources we provide for Oxfam School Groups are specific to the England educational and political contexts. Whilst we can accept registrations from groups in Scotland and Wales who wish to adapt these resources for use in their contexts, Oxfam only has capacity to provide remote support from our England offices.