Oxfam
Celebrating Black History Month UK
This Black History Month, we're celebrating and recognising the incredible contributions of Black history and culture to the UK. From music, literature, and art, to food and fashion - it lives and breathes around us.
About Alexis
Alexis Tsegba is a visual artist whose complex digital collages frame real people in magical or surreal settings. She often explores themes of Afrofuturism, Black history and identity.
Climate Activists
Changemakers and activists who are pushing for a future defined by radical love, unity and power returning back to the hands of communities...
Abigael Kima
Loliwe Phiri/Oxfam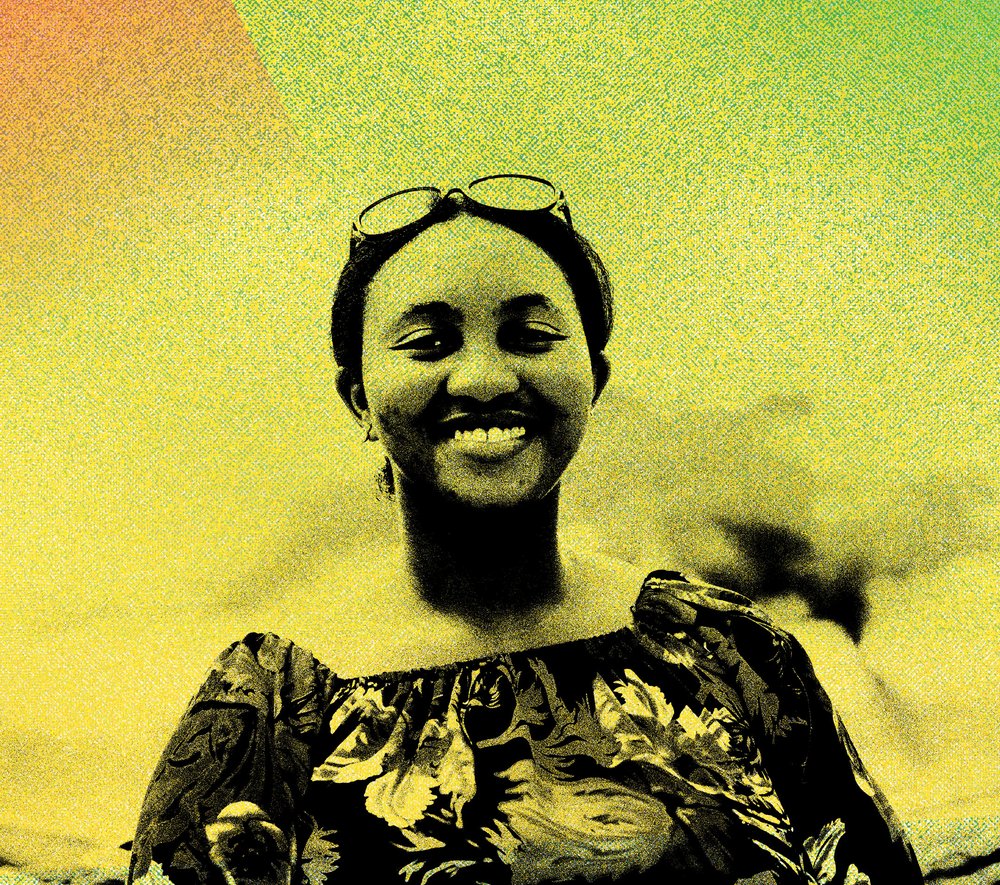 Climate justice demands that those responsible for the climate crisis must be held accountable. And those most affected must get adequate support."

Abigael Kima, podcast host and producer and activist.
Abigael hosts and produces a podcast called Hali Hewa – meaning 'the weather' in Swahili. She brings together activists and experts from across Africa to discuss the climate crisis. The series will be broadcast at the same time as COP27 – the next UN climate summit taking place in Egypt.
Digital collage featuring climate activist and podcaster Abigael Kima created for Oxfam by Nigerian visual artist Alexis Chivir-Ter Tsegba.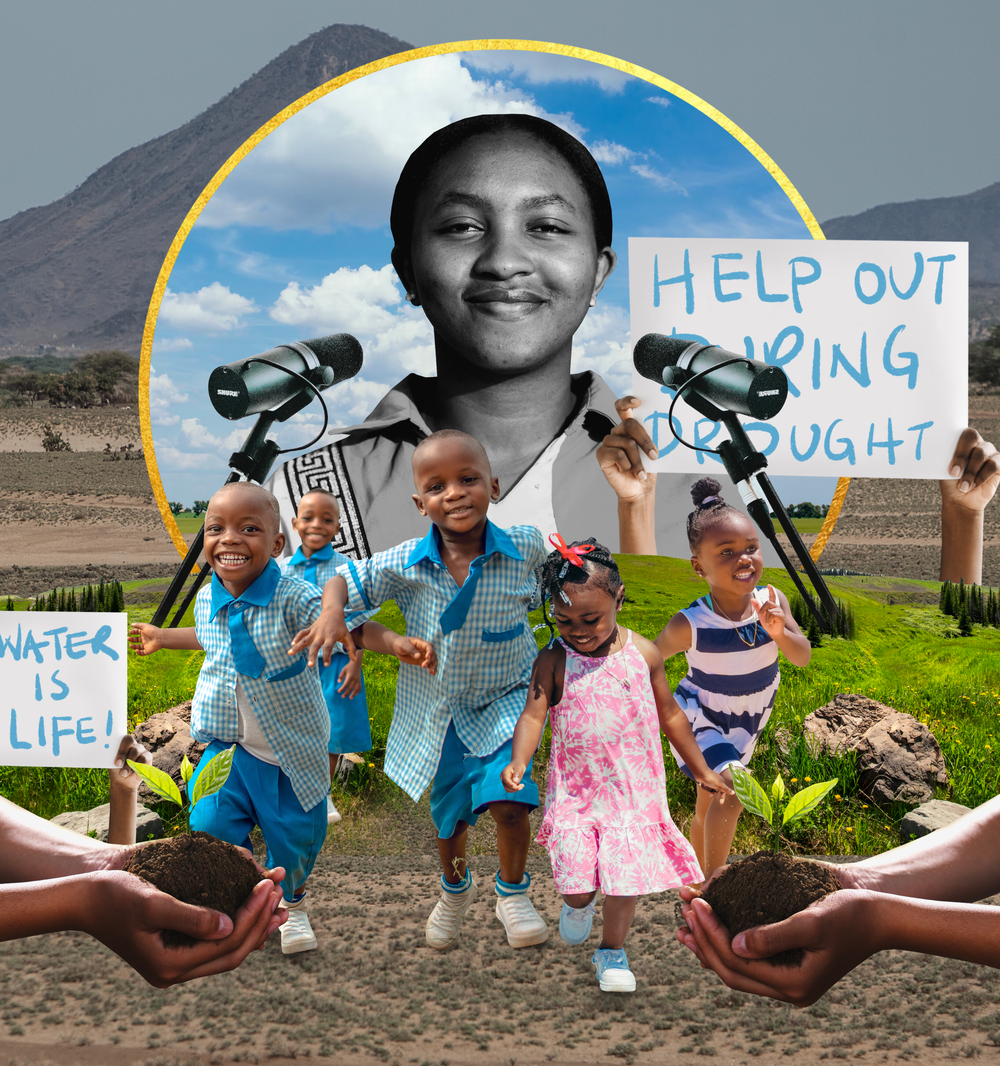 Perk Pomeyie
Oxfam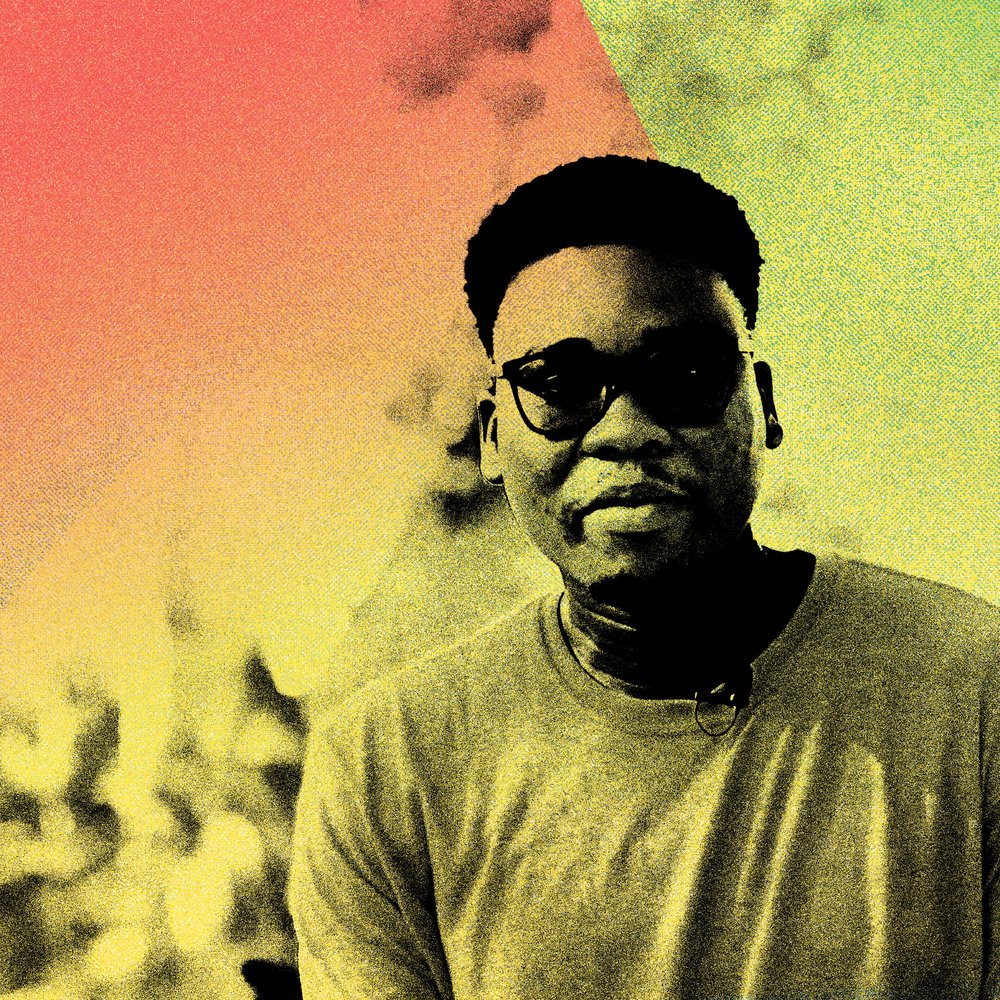 12% of the global population are responsible for global emissions. Those who caused the climate crisis should pay for it."

Perk Pomeyie, graphic designer and activist
Perk is a graphic designer. He started out wanting to use his creative skills to get the message out about local climate activism in Ghana. Now he is National Coordinator of the Ghana Youth Environmental Movement, and is passionate about giving communities the tools they need to take action on climate change.
Digital collage of climate activist Perk Pomeyie in Ghana created for Oxfam by Nigerian visual artist Alexis Chivir-Ter Tsegba.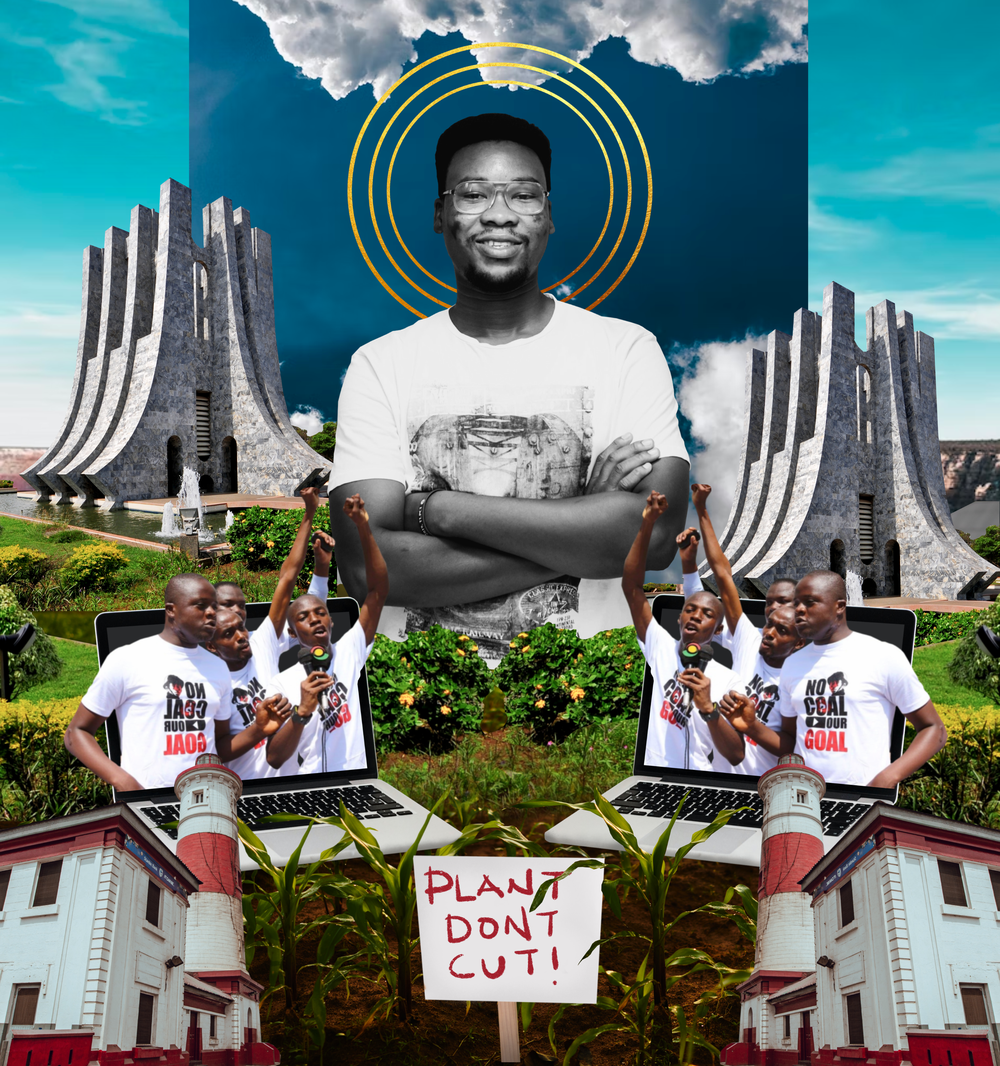 Elizabeth Wathuti
Elizabeth Wathuti. Image: Oxfam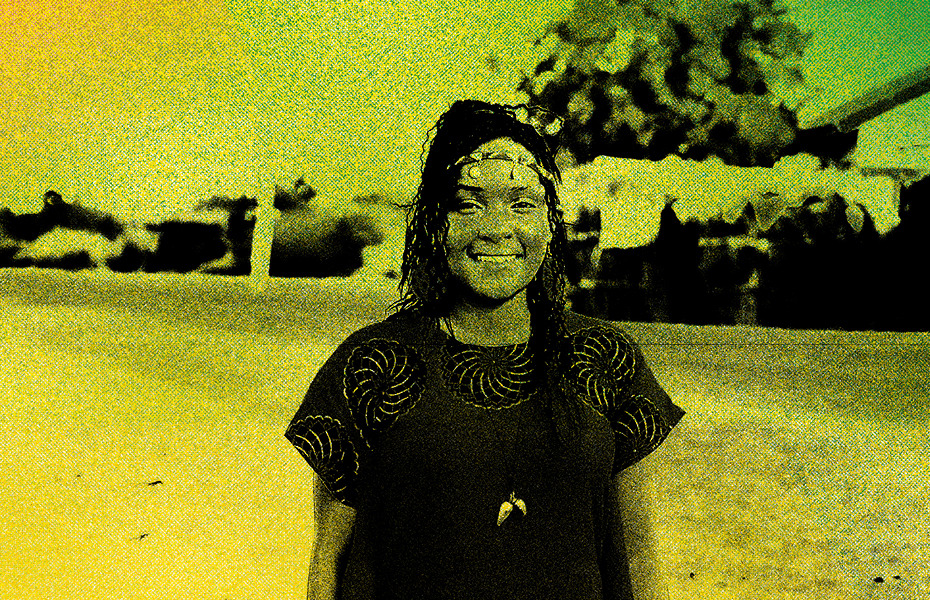 We need trust and solidarity to collectively solve the nature and climate crisis we're facing."

Elizabeth Wathuti, activist.
Elizabeth Wathuti is founder of the Green Generation Initiative, which educates and empowers children and communities to love nature.
In 2022, she joined forces with climate activists around the world and helped push for a ground-breaking move: world leaders agreed to set up a loss and damage fund for communities most affected by the climate crisis. To allow people to access the support needed to recover from the impacts.
This was an incredible achievement for frontline communities who have been calling for loss and damage finance for 30 years.
Digital collage featuring climate activist Elizabeth created for Oxfam by Nigerian visual artist Alexis Chivir-Ter Tsegba.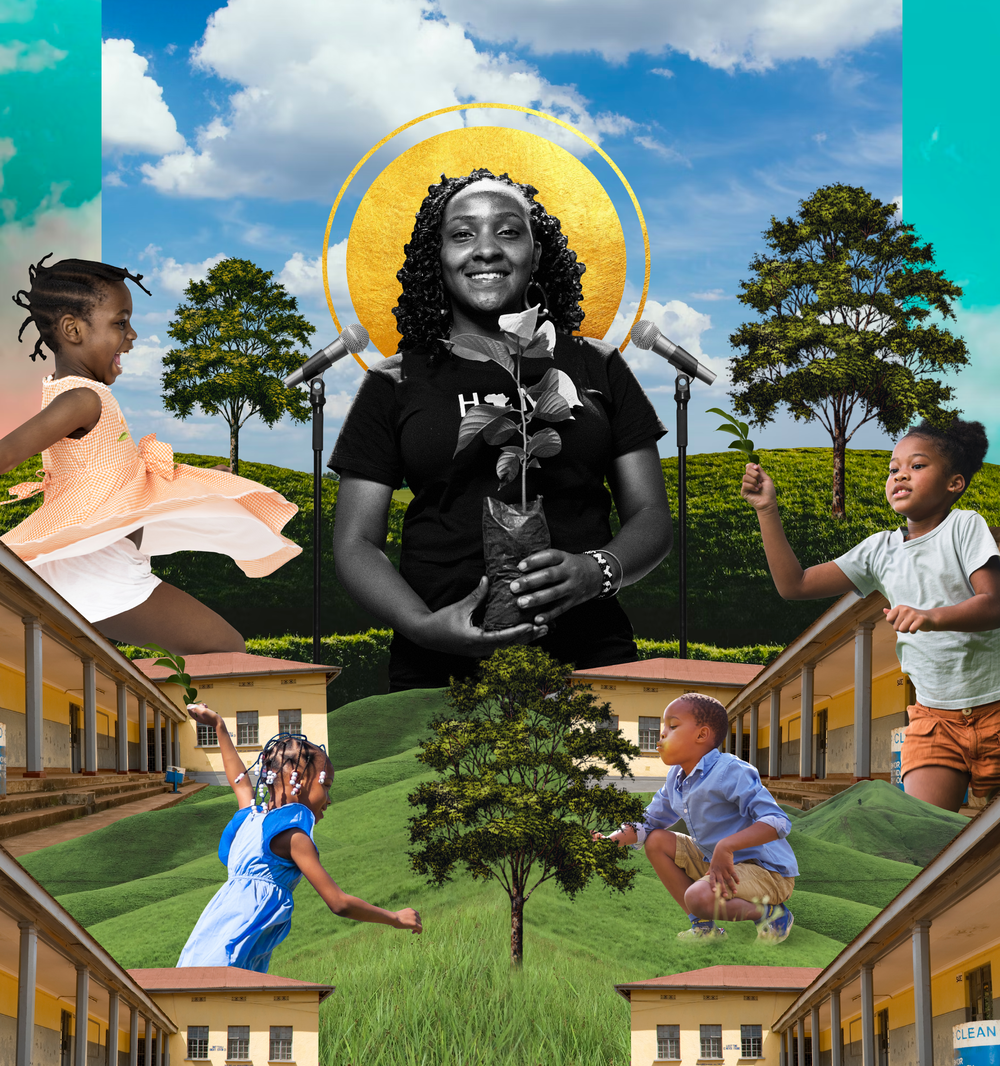 Racial justice: A call to action
A more equal world is possible. But to get there we need to not only tackle the global inequalities that fuel poverty, but also tackle the racial and gender inequalities that underpin them.
This includes playing our part in decolonisation. Because there is a colonial history all around us, affecting the way we all behave, think and speak. And the international aid sector is built on it.
That might feel like a huge thing to undo but together we can. And it includes starting to repair some of the damage.
You have to act as if it were possible to radically transform the world and you have to do it all the time."

Angela Davies, Feminist, Activist, Author
How we're going beyond aid
From the Loss and Damage climate funds to cancelling debt, we can go beyond aid and campaigns, by acknowledging the harm done by colonialism to communities.
This means we are shifting power – money, resources, decision-making – to our country teams, and the local communities and organisations we partner with around the world.
Some of the actions we've already taken include:
Working in partnership with the UK BME Anti-Slavery Network (BASNET) to raise their voice in spaces such as a nation-wide summit on race equalities and migrants' rights. We ensured all places were for Black women and Black LGBTQIA+ people only.
Creating a talent programme that identifies and builds on the skills of staff who are Black or people of colour and improves access to career progression opportunities.
Training diversity champions who play an active role in recruitment and promotion decisions – paying special attention to anti-racist and feminist values and behaviours.
Hearing the experiences of people who work for and with Oxfam so we can truly understand the extent of how much more we need to do.