Diyaara stands in the farm that she used to provide food for her family. Photo: Khadija Farah/Oxfam

East Africa: people facing hunger need the world's solidarity now
The conflict in Ukraine and Russia is sending global food prices soaring, putting even more pressure on people struggling to survive.
All the 40 years of my life, I have never seen anything like what is happening here in Akobo. For the past four years, it is either flood, drought, famine, violence, or COVID-19. This is just too much. I am tired of living. If it continues like this, I doubt if my girls will become full adults."

Nyadang Martha, South Sudan.
What's happening in East Africa?
Now, 28 million people across that region are in urgent need of food. The crisis is of a scale not seen in the region since 2017. Find out what's happening in Ethiopia, Somalia, Kenya and South Sudan – and how global events are making a horrific situation worse.
An unnatural disaster
While the La Nina weather pattern is causing drought in many regions, the hunger crisis millions are facing across four countries is being fuelled by human made forces. Climate change is making weather patterns ever more extreme, with dire consequences.
Millions are looking to the skies and willing the rain to fall. In meantime the situation is likely to get worse, pushing people's resilience beyond limits. Families seeing their livelihoods, water sources and crops destroyed are running out of options fast. Even if the rains do come, millions will remain in a state of not knowing where their next meal is coming from.
Mareya reveals the devastating cost of the severe drought affecting Kenya's Wajir region. Pastoralists like Mareya rely on their animals for their livelihood.
Now, the conflict in Ukraine and Russia is sending global food prices soaring, putting even more pressure on people struggling to survive. And in an unequal world, it is too often the case that the most marginalised and discriminated groups will suffer most.
The need for radical action has never been more urgent. Families and communities need protection from a perfect storm of conflict, climate change, spiralling food prices and inequality.
Ukraine-Russia conflict: a war on the world's food supply
The conflict in Ukraine carries a hidden but deadly cost for people facing hunger – across east Africa and the wider world.
Before the conflict, Ukraine supplied 10% of the world's wheat, while Russia supplied 16%. Now that supply is severely disrupted, food prices around the world have reached an all-time high. Countries with already high levels of hunger are the most severely impacted by the war. Suddenly, the cost of living has become a life-or-death situation for many more people.
Over 161 million people across 42 countries are already suffering from acute hunger. More than half a million people are experiencing famine-like conditions in parts of East Africa and the Middle East, and 10.5 million people are facing high levels of hunger and malnutrition in the Sahel countries of Burkina Faso, Chad, Mali, Mauritania and Niger.
What Oxfam is doing
Aiming to support 240,000 people in Kenya, 420,000 in Somalia, 180,000 in Ethiopia and 240,000 in South Sudan;
Supplying emergency food support, cash, clean water and sanitation;
Protecting displaced or vulnerable people;
Helping partners lead efforts across the four countries;
Making sure life-saving assistance goes hand in hand with helping communities deal with climate change and conflict long-term.
An extreme crisis that calls for radical action
At a time when millions are seriously affected by a hunger crisis, the UK government is making a deadly decision.
The cuts to the UK's aid budget have devastating and far reaching consequences. For countries facing severe hunger across east Africa, they have pulled away a lifeline to a humanitarian emergency that is already critically underfunded.
The most vulnerable people across east Africa need far better protection from conflict, climate change and the rising costs of living. They deserve better local humanitarian systems, social protection and tackling of the underlying inequalities that leave certain groups vulnerable.
And we must start by acting now – as a global community – to address the urgent needs of people across east Africa.
Our team have met desperate people. People who are hungry, who are thirsty, and who are about to lose hope... We appeal to the international community to help."

Idris Akhdar, humanitarian worker for WASDA, Oxfam's partner in Kenya.
Which countries are affected?
Kenya, Ethiopia and Somalia are facing one of the worst droughts in history. South Sudan has suffered a fifth year of severe flooding.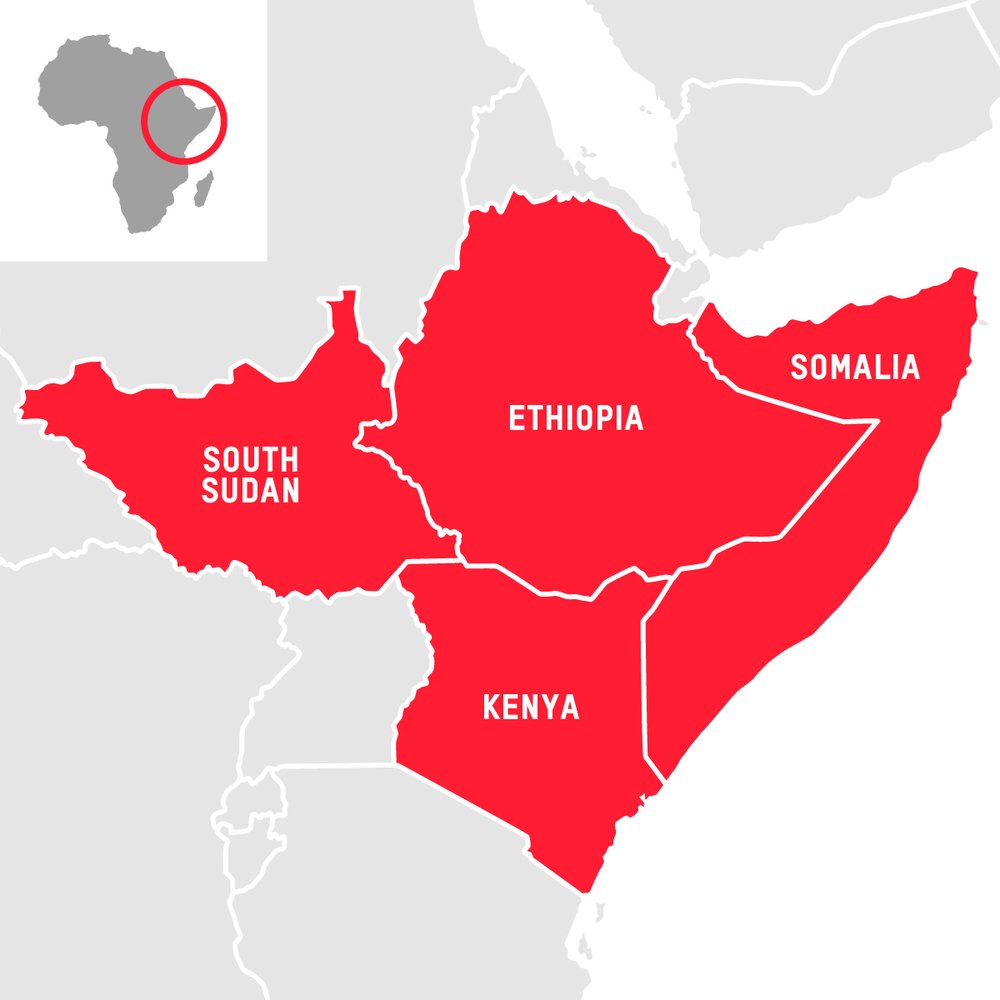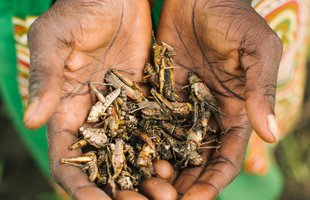 Somalia
Floods, crop-devouring locusts and Covid-19 have hit hard a population already living under the strain of poverty and decades of armed conflict and insecurity. 7.7 million people will need humanitarian assistance this year. Around half of the country's children are likely to be acutely malnourished.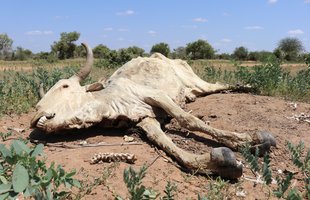 Ethiopia
The number of livestock dying from lack of food and water is staggering and increasing by the day. Millions have seen their livelihood suffer across four southern drought-affected areas. The northern regions of Ethiopia are severely affected by conflict. Levels of malnutrition in children and lactating women are alarmingly high.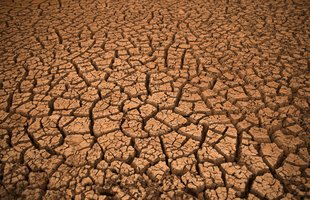 Kenya
Droughts, floods and disease outbreaks are becoming more frequent and intense, leaving little opportunity for affected communities to recover. The risk of conflict over depleted resources, gender based violence and children dropping out of school are all on the rise.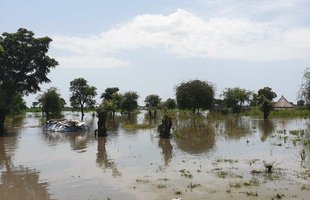 South Sudan
Over the last five years, early seasonal rain has caused rivers to overflow and the country has experienced widespread flooding. Since May 2021, over 835,000 people have been affected in areas along the White Nile. Approximately 366,000 people are currently displaced by the floods. Women, children, elderly people, and people with disabilities are most affected.
Amina, a farmer in Ethiopia. Pablo Tosco / Oxfam Intermón