JB Russell / Panos / Oxfam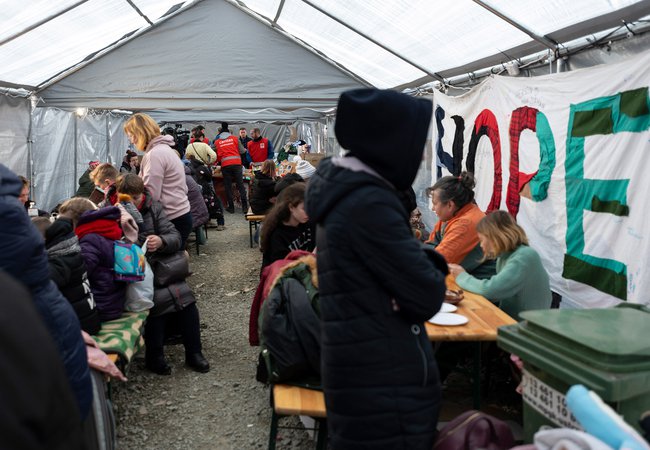 Rights and Inequality in Crisis
All of us can speak out for an end to armed conflict and injustice. Together we can call for world where no one is left behind, power is shared fairly, and we're all held to account.
Communities leading change
Millions of people live in places where they face a fatal combination of drawn out armed conflict, and relentless devastation from the rapidly changing climate.
A radically better world is possible. Where communities and organisations around them lead the change – demanding it from their governments and leaders and requesting support from us if and when they need it.
Inequality in armed conflict
Social inequalities show up starkly in places affected by armed conflict, with the most marginalised worst hit. It deepens risks already facing women, children, older people, LGBTQIA+ people, people with disabilities and people with refugee status – those often unseen, unheard, and most excluded from society.
And it's the voices of communities affected which are too often ignored when dealing with a crisis. They know best about what's needed – from survival to recovery, to speaking out against underlying causes that make them vulnerable when disaster strikes.
An aid system at breaking point
On top of unstable governance and scarcity of life essentials like clean water, food and healthcare, global shocks like COVID-19, and the cost-of-living crisis linked to the armed conflict in Ukraine, add fuel to the fire.
All of this combines to create a situation of extreme vulnerability for people already living in poverty, reversing decades of progress. And with this increased humanitarian need – along with insufficient funds, and outdated practices – the current international aid system is at breaking point.
Work with communities and partner organisations
Oxfam has a history of helping people to cope with poverty and disaster while working towards lasting change.
But for true transformation to happen, we need to take this to the next level. Throughout our work to tackle extreme vulnerability, we must prioritise addressing the root causes. To do this well, we must purposefully shift power to those best placed to lead the way.
Oxfam's approach to tackling extreme vulnerability
Find out more about how we'll still offer emergency response during crises, but we'll do so very differently...