Thoko Chikondi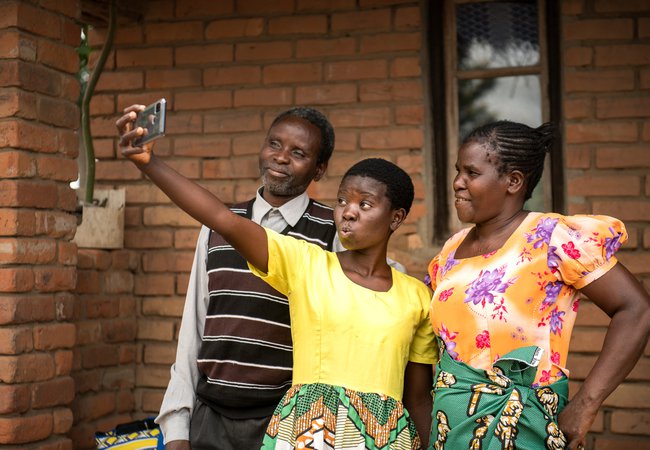 As the youth, we are the future of the world
Young Malawian climate activists Jessy and Isaac went to London in 2019. With Send My Friend To School. And the support of Oxfam GB. They talked about their personal experiences of climate change with UK school students. And addressed activists gathered in London to protest against climate change.
In March 2021, writer James Chavula and photographer Thoko Chikondi caught up with them and their families at home in Malawi. To see how they continue their activism.
Here Jessy tells her story, with James Chavula.
Thoko Chikondi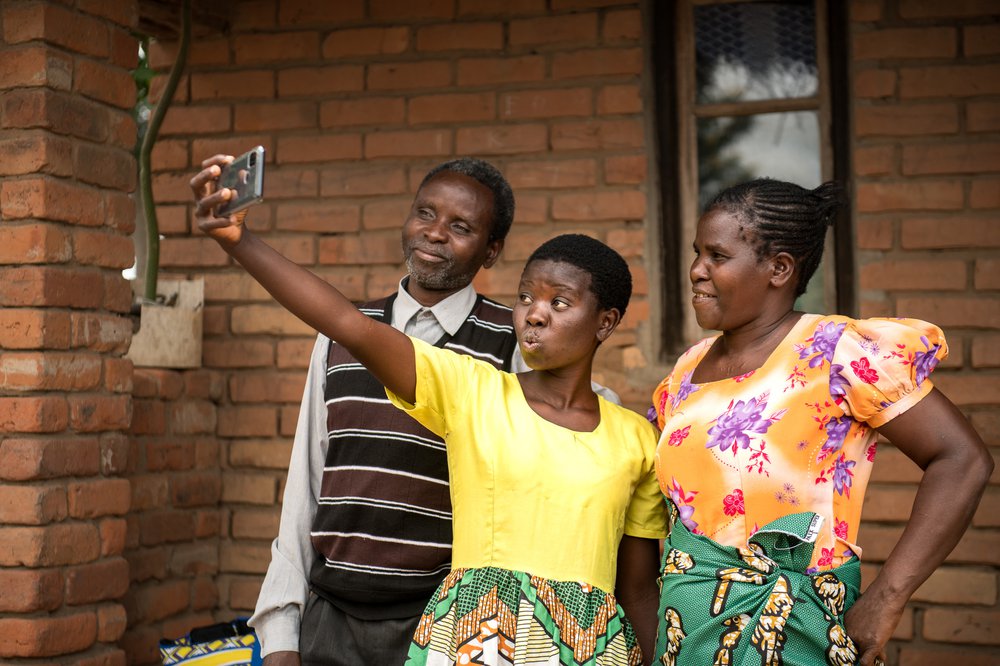 Climate change affects us a lot.
Crops dry before they mature because we receive too little rainfall. Since the rains stop before our crops are ready for harvesting, we experience hunger every year.
We can no longer tell when the rainy season will start, so we often plant late and lose our crops to dry spells and pest attacks."

Jessy, climate activist, Malawi
Some use the water from unprotected wells
For drinking, washing clothes, cleaning utensils and cooking. This results in diarrhoea, which affects their lives and productivity. The long search for water also exposes them to sexual violence.
It can also lead to breakdowns in marriage, as men think women spend hours sleeping, not fetching water.
I want to show the doubters the impact of climate change in my country."

Jessy, climate activist, Malawi
Our parents use everything to feed us instead of paying school fees
We eat nsima [a sort of corn porridge] as lunch and supper. Most people grow maize, groundnuts and soya beans. We use maize flour to make nsima and usually sell the other crops to buy extra food and other basic needs.
Families like mine sell the surplus [crop] to send children to school. If we harvest too little, we have nothing to sell. When we are hit hard, they have to choose between sending a boy or a girl to school. The boy child wins because it is our culture.
Many Malawians think that a girl child is less important than a boy, so they send a boy to school and leave girls to do household chores or marry young.
I feel sad because boys and girls are equal. Both can change the world if they are given a chance to learn. From 2012 to 2014, Malawi had a female president, Joyce Banda. If you educate a boy or a girl, it is just the same.
Thoko Chikondi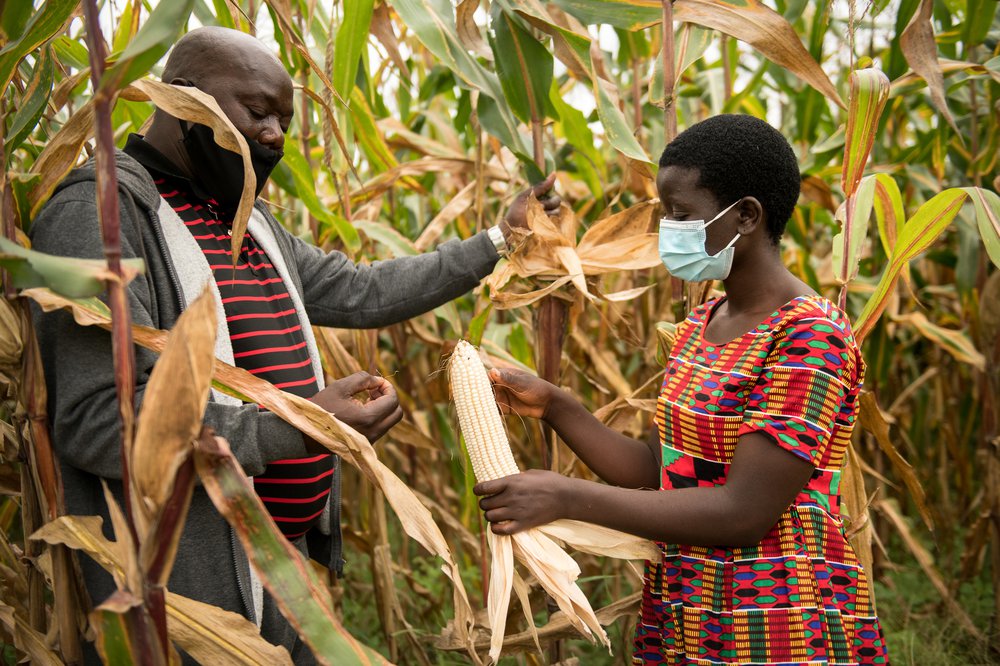 Our leaders are not doing a good job
They don't realise the impact of climate change that my community and I are experiencing. Poor countries are paying a huge price for massive emissions from wealthy nations. Maybe our leaders need civic education. To become aware of the harsh effects of climate change and start doing something about it.
Most families in Malawi have no means to support themselves and improve their livelihoods. They depend on farming, but crops don't do well due to a changing weather pattern. This worsens hunger and poverty."

Jessy, climate activist, Malawi
Jessy and her parents in Malawi. Photo: Thoko Chikondi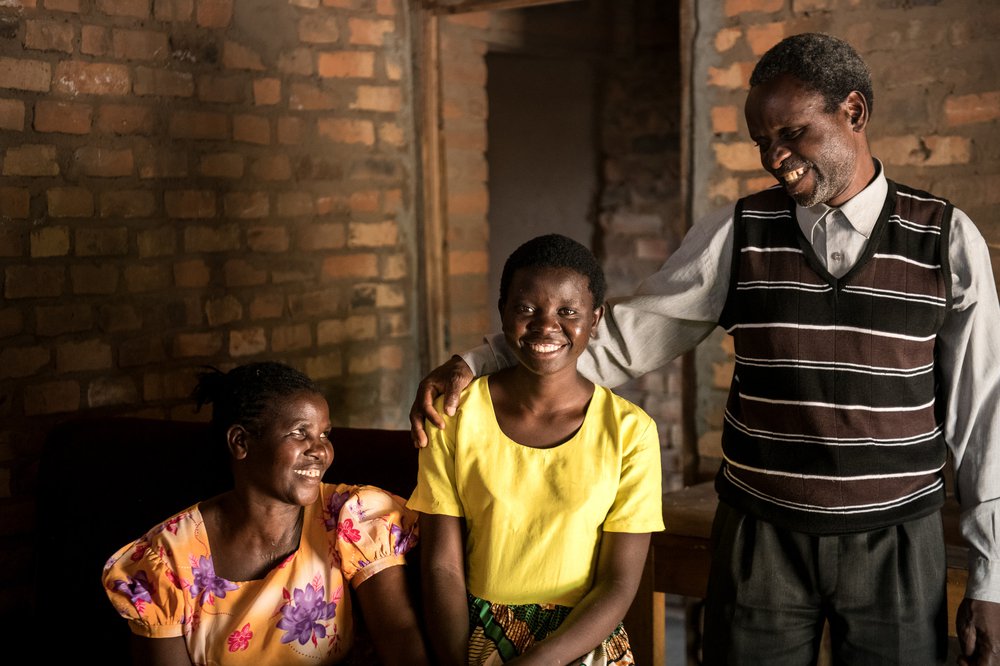 It is very important for us to demand action
So that we can have a good environment and a fair place for us.
I felt great [when I learnt that Isaac and I had been selected to go to London]. That's when I realised that I am part of a youth movement that can bring change to the world. I have pictures from London Bridge, Emirates Stadium and other places of interest.
For a person like me to stand in public and talk about the effects of climate change on my country, it wasn't easy.
I realised that even young people can speak their mind and change the world. The trip has changed my life.
As the youth, we are the future of the world. It is very important for young people to speak our mind because old people's lifespan is almost over. They can die anytime. If we continue to destroy the environment and neglect climate change, it will be difficult for us to survive. If we get no rain the whole year, what are we going to eat? How are we going to survive?"

Jessy, Climate activist, Malawi
Thoko Chikondi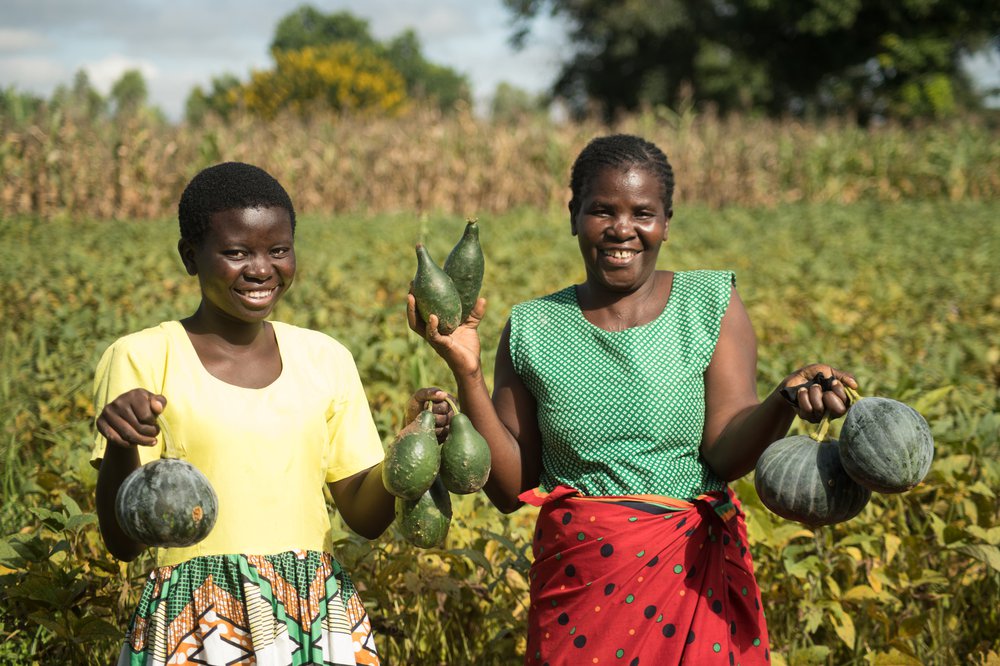 I know Greta [Thunberg] and Vanesa [Nakate]. When I went to London, I heard her voice and realised that even young people are taking part in tackling climate change. This gives me the courage and a step to fight for climate justice in Malawi also.
I have self-confidence and I can speak to anyone about climate change. If I see someone destroying the environment, I tell them to stop it. When I meet fellow young people, I encourage them to amplify their voice."

Jessy, climate activist, Malawi
I want many young Malawians to take part in the movement. I want to continue campaigning for climate action because I am thinking about generations to come. I want to fight for them to have a better place. I realize that the good thing I want, someone else is also looking for it. It's a good thing to fight for them to have a good thing as well.
I have been affected by climate change.
I failed to go to school because my parents couldn't pay school fees every time crops did not do well. I want to show the doubters the impact of climate change in my country. People in Nsanje District are displaced by flooding every year. Teachers cannot teach because they are thinking about their destroyed homes and what they are going to feed their children.
I will try my best to do what Greta is doing
Now I'm confident. I can go [to Parliament] alone (although old people in Malawi do not respect the views of the children). I just need encouragement and guidance on how I can work and how I can go to Parliament.
(In Malawi, it is difficult to meet members of Parliament and prominent politicians. They have guards and you need to go through a restrictive procedure to meet them, yet they claim to represent the interest of the people they don't want to meet).
Thoko Chikondi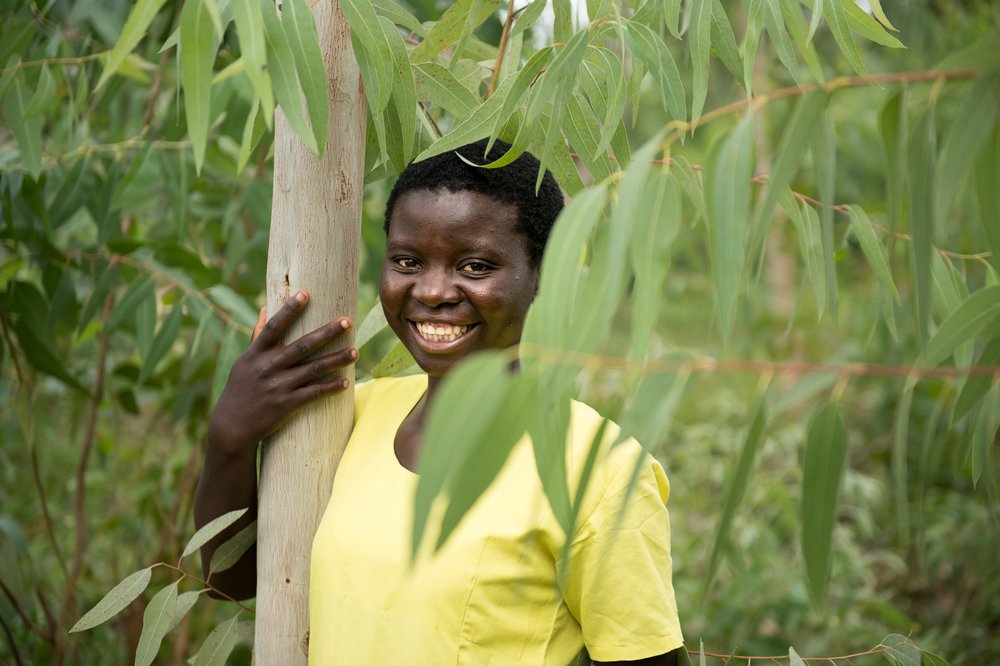 Jessy urges leaders at all levels to ramp up climate change [measures]. Because low emitters such as Malawi and other developing countries are hit hard by climate change. It's the same ask she delivered to the mayor of London. As well as leaders of both the Labour and Conservative parties in the UK. The UK has pledged to cut back on pollution from fossil fuels. Fossil fuels drive its manufacturing and transport sector.
She is looking forward to meeting with President Lazarus Chakwera and tells him:
We won't overcome challenges caused by climate change if leaders continue to just talk about it instead of taking decisive action to make the planet a better place for everyone, even the unborn."

Jessy, climate activist, Malawi
Thoko Chikondi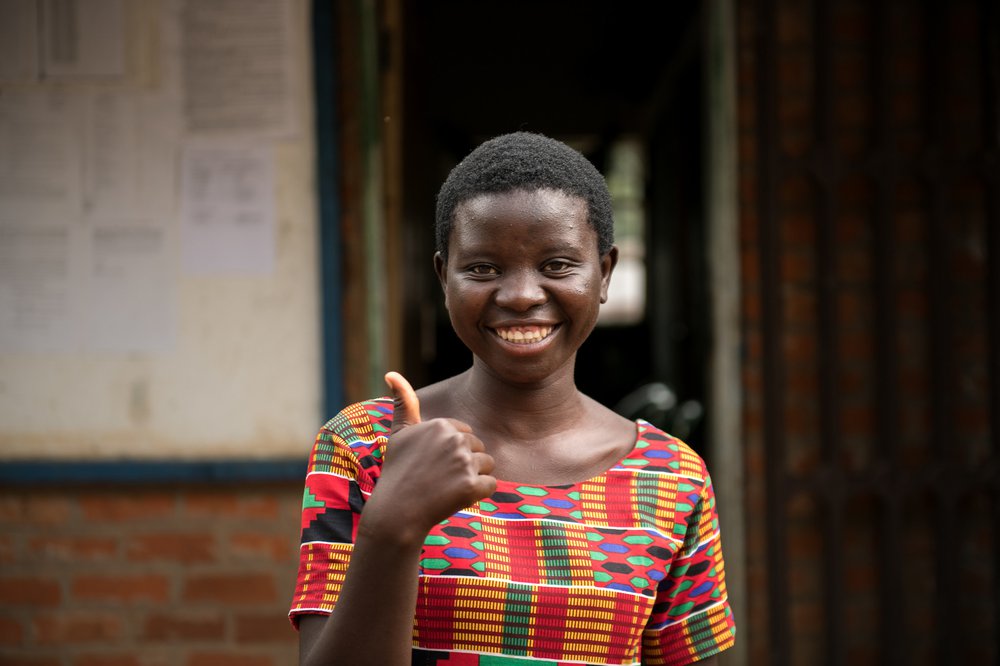 This publication has been produced with the assistance of the European Union. The contents of this publication are the sole responsibility of Oxfam GB and can in no way be taken to reflect the views of the European Union