Liz Newbon/Oxfam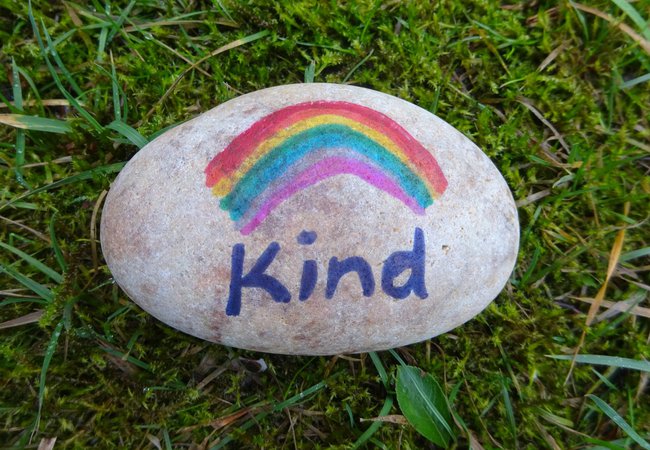 Coronavirus global responses: supporting each other
The coronavirus pandemic has affected us all in some way. Yet, in the face of this human emergency, people in communities all over the world have responded with compassion and generosity. People everywhere have been reaching out to support each other in amazing ways.
A crisis on top of a crisis
In many countries worldwide, this pandemic is a crisis on top of a crisis. People faced with conflict, disaster and poverty are often already struggling without basic needs such as water, food, shelter, sanitation and access to healthcare. COVID-19 has made their lives even more difficult.
We wanted to share some examples of how, with Oxfam's support, partners and communities around the globe have been responding to the pandemic.
How to wash your hands
Oxfam has been working with local teams and partners to provide life-saving essentials such as handwashing facilities, clean water, toilets and soap to vulnerable communities.
On Global Handwashing Day, Oxfam held an open day in one of the primary schools in rural Aleppo, Syria. In the photo below, Nawar* is learning how to wash his hands in the right way.
I now know that dirty hands can make me sick. This is why I should never touch my face or eat food without washing my hands."
Nawar* in rural Aleppo, Syria
*Name changed to protect identity
Many people in Syria have been forced to flee their homes because of ongoing conflict in the country.
Would you be able to teach someone how to wash their hands properly?
Installing handwashing stations
Hundreds of thousands of Rohingya people have fled violence in their home country of Myanmar and crossed the border into neighbouring Bangladesh.
Almost one million Rohingya refugees are living in overcrowded camps with shared water and toilet facilities.
Oxfam is working with local partners to provide clean drinking water, emergency toilets, water pumps and food rations.
Community volunteers have also received training to teach others how to stay healthy.
Contactless handwashing devices
In this picture, people safely queue to use a contactless handwashing device.
They can use the foot pedal to get soap and water.
This means less risk of disease spreading via surfaces.
What similarities are there between life in this picture and your own life?
What differences are there?
Distributing hygiene kits
Oxfam has been working with communities and partner organisations to distribute hygiene kits to help people keep clean and stay healthy.
Elena Heatherwick / Oxfam
Helping people keep clean and stay healthy
Hygiene kits differ from place to place but all contain simple, life-saving items.
Like soap, laundry detergent, a bucket and jug and menstrual products.
What would you put in a hygiene kit? Why would you choose these items?
Learning at home
The past year has seen millions of children and young people around the world experiencing what it's like not to go to school.
Many of them have been learning online but, in the UK as well as in other countries, there are many children and young people who don't have access to the internet, meaning they cannot learn in the same way as others.
School radio in Mozambique
When schools were closed in Mozambique, education materials and lessons were shared online and through the creation of 'television schools'.
But many children and young people in Mozambique live in rural areas and can't afford a TV or access to the internet.
Oxfam has been working with partners to set up radio schools to help these learners to keep on learning.
What does 'learning' mean to you?
Raising awareness
One important response has been to increase awareness of COVID-19 so that people know the steps they can take to help stop it spreading.
Song and dance have been used in many countries around the world to raise awareness.
Mukuru is a large informal settlement in Nairobi, the capital of Kenya.
Thousands of people live here, often in very cramped homes with limited access to clean water and sanitation.
With support from the Mukuru Youth Initiative and Oxfam, a group of young musicians decided to use music to help fight COVID-19.
How are people raising awareness of COVID-19 in your community?
Campaigning for a people's vaccine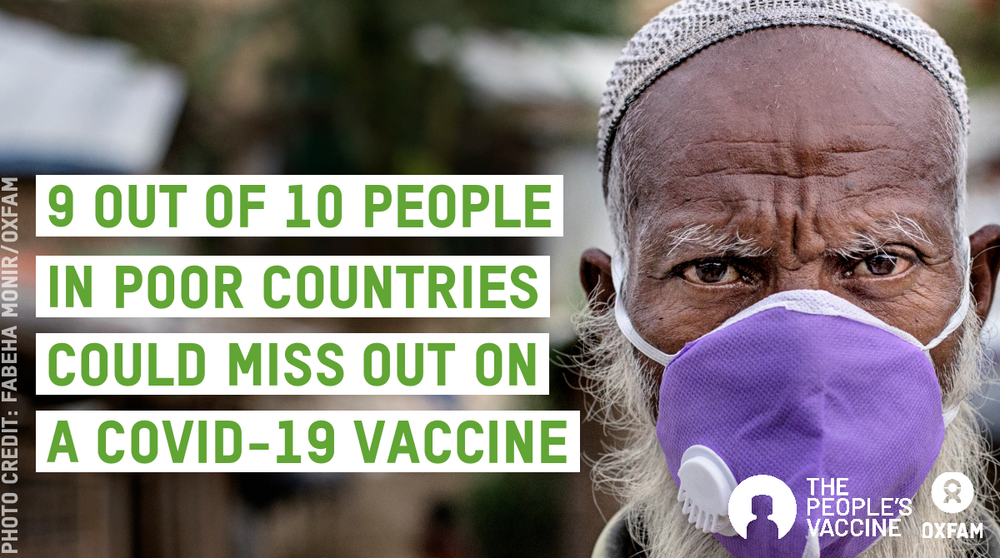 Learn more