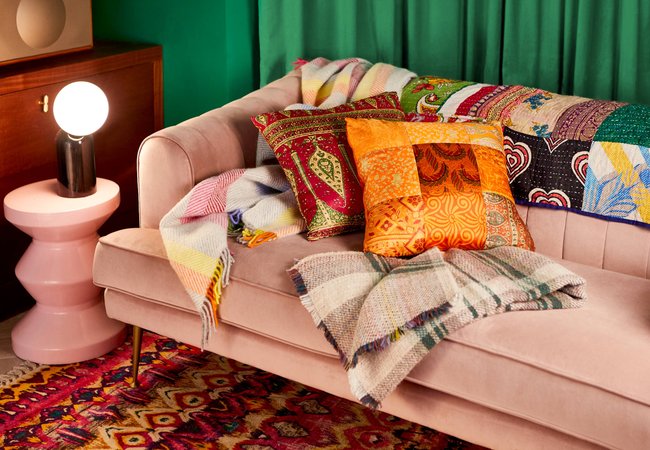 For many of us the prospect of an upcoming bank holiday can be almost intimidating! With so much to do, and what appears to be the perfect opportunity to do it, the options can be overwhelming.
Fortunately, Oxfam is here to help, whether you're clearing out, moving in or making over your home entirely.
So here's some Bank Holiday inspiration from your local Oxfam and Oxfam Online Shop.
5 steps for making your home beautiful on a budget.
Planning on using the extra free time the bank holiday brings to give your home a makeover? This 5-step plan might help!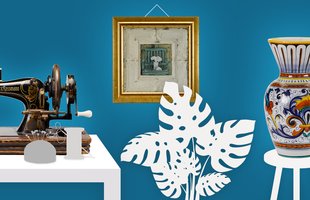 Step 1: Start with a sort out
Go through your room a section at a time and divide your items into 3 piles:
1. Things to keep
2. Things to be recycled or binned
3. Things that you no longer use or just want a change from to be donated.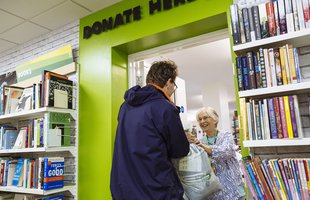 Step 2:  Bag them and tag them
Anything that you want to go to a new home can be bagged up ready to take to your local Oxfam.
Don't forget to tag your bag to raise a life-changing extra 25% thanks to Gift Aid! Sign up here or on the spot in your local Oxfam shop. 
Please be aware some shops may need to limit donations due to high demand – if you're unsure of your local shop's availability then please ring ahead to check or consider donating your items by post! 
Donating by post is a free and easy way to donate your items to Oxfam. Perfect if you're looking to avoid the bank holiday traffic, or if you're unable to reach an Oxfam shop nearby. Reuse any mailbag or box up to 60x50x50cm or order your free postal bag. We'll send it directly to your house. Once you have received your bag, fill it up and take it to your local Yodel drop off point.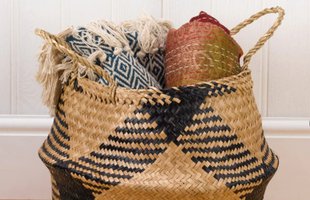 Step 3: A place for everything
Now you've cleared the clutter make it easy to keep things ordered by sorting your storage.
Top Tip: Open baskets, like these from our Sourced By Oxfam collection, are perfect for keeping items you regularly use as they keep surfaces tidy but are easy to grab things from so you don't end up pulling everything out the cupboard when you're in a rush!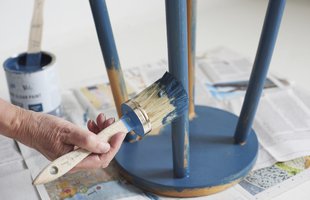 Step 4: Make do and mend
Take time for all those jobs you've been meaning to do - touch up paintwork, mend that wobbly drawer handle, put up those bookshelves. Consider mixing up the layout of furniture and ornaments. Quick fixes like these can make all the difference to the feel of a room.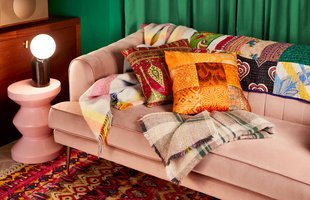 Step 5: Discover Something New
More fun Bank Holiday ideas for all the family: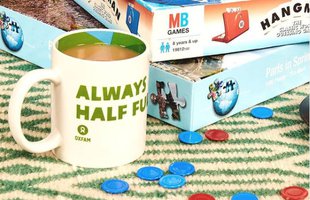 Get out the board games…
At home with the family or in the park with friends you can't beat a classic board game. Discover new games online or in your local Oxfam .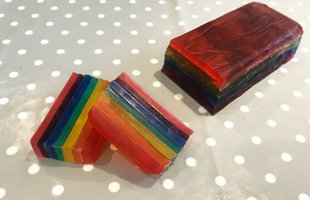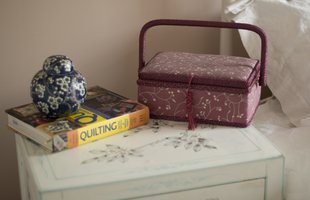 Take time to get crafty…
Embrace your creative side the mindful way and give your eyes a screen- break with hundreds of DIY craft, interior design or gardening books online and in-store.