Shopping secondhand is great fun. You never quite know what you're going to discover, you're helping to give clothing a new lease of life, and you might come home with an impressive haul that costs you a fraction of the price of buying it new.
However, sometimes things don't go quite to plan and you struggle to find items in the right size, colour or condition. Don't worry – here are my solutions to the top five secondhand shopping gripes to help you get the most out of your next charity shop spree.
A grey dress with a narrow black belt around the waist. Photo: Oxfam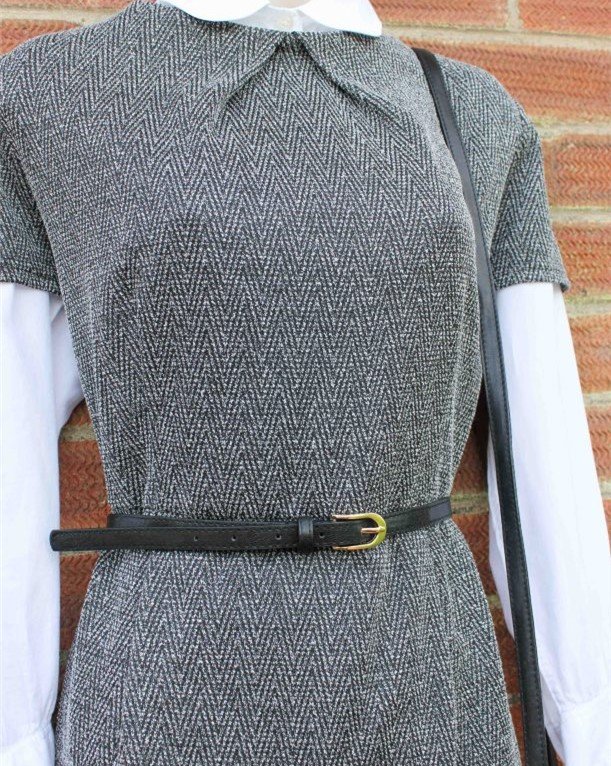 1 – It's not my size
Sometimes, the item you like the most won't be in exactly the right size for you. But don't despair! Make sure you're looking at the rails in your size and above. That way, you could always wear the piece as a trending oversized fit, or you could add a belt to cinch it in for a closer fit at the waist.
If the problem is not enough space in a dress, you may be able to do something about it. If you've got some sewing skills, you could add extra panels of coordinating fabric at the back or under the arms to make a bit more room in the bodice. Also, check the seams to see if you can get a few extra millimetres of space – if they're doubled up with a row of stitching and then a zig-zag stitch at the raw edge, you might be able to unpick the single line of stitching to spread open the seams a little.
A jumper with some bright-coloured patches sewn on. Photo: Cassie Fairy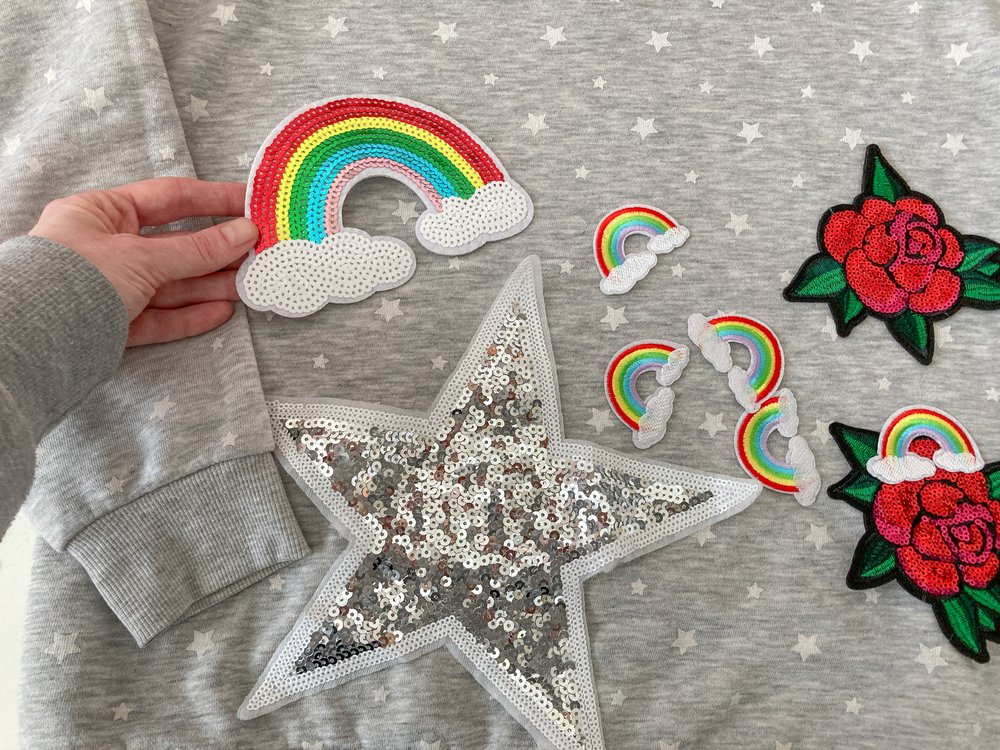 2 – It's got imperfections
It's inevitable that some preworn items may have the odd imperfection, such as a pull or a small mark. Don't let that put you off. Firstly, no one will notice it and, if you're anything like me, you'll probably spill something on it soon enough and then the tiny imperfection will be the least of your worries! If there's a small mark somewhere prominent, you can always cover it up with a sequinned or embroidered patch. Simply find an iron-on patch that you like – my favourite are little rainbows from Etsy – and then strategically position it over the stain or pluck. It's a great way to customise your clothing anyway, just add iron-on patches to denim jackets or tote bags for a unique look.
A before-and-after image of Cassie wearing a blue dress that she has made shorter by taking the skirt up at the waist. Photo: Cassie Fairy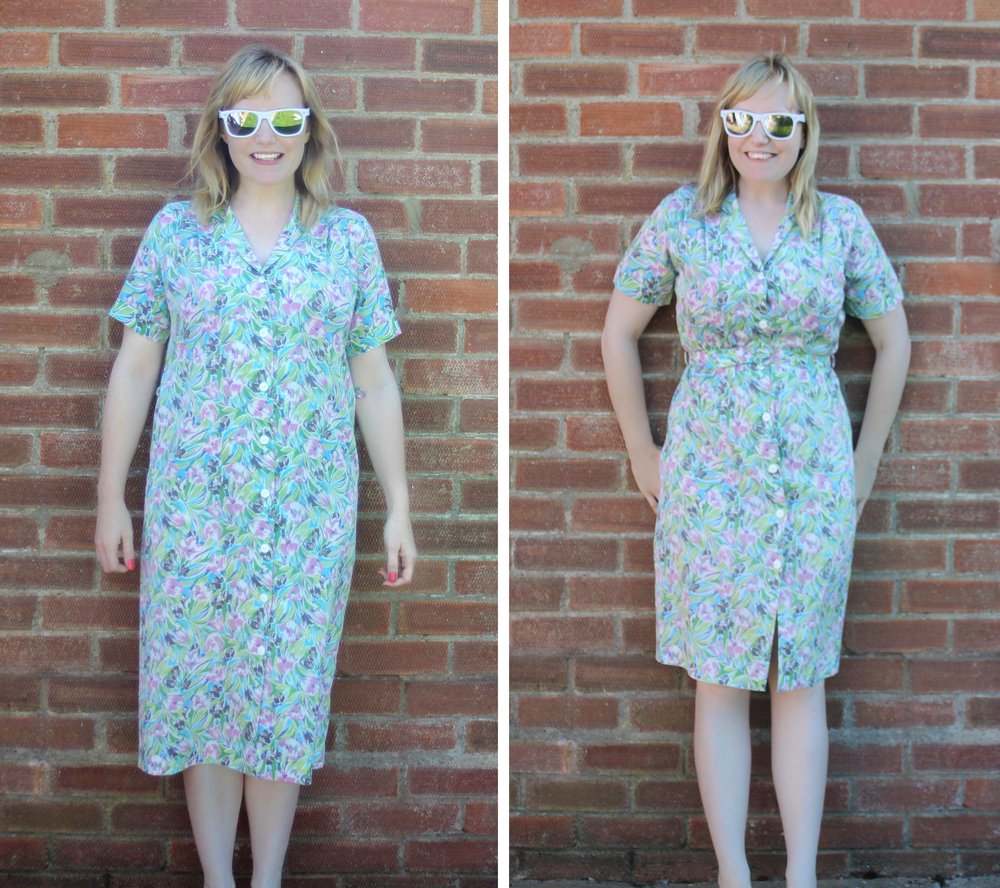 3 – It's the wrong length
Most things are too long for me, so I've become quite a pro at taking up hems and cuffs. You can use a fabric bonding tape to turn up skirts or trouser hems using a hot iron – no sewing required. Jeans, leggings and joggers are even easier to take up by simply rolling them up at the ankle. If you'd like to shorten a dress, rather than turning up the hem, you could consider cutting it across the waistline and taking up the skirt from there. Simply reposition the skirt inside the bodice at the right length and sew around the waist to reattach it, gathering if needed. If a skirt or dress is too short for you, you could add a little extra length by stitching (or fabric-gluing) on an extra ruffle or tassels around the hem.
A piece of floral fabric being cut with scissors. Photo: Cassie Fairy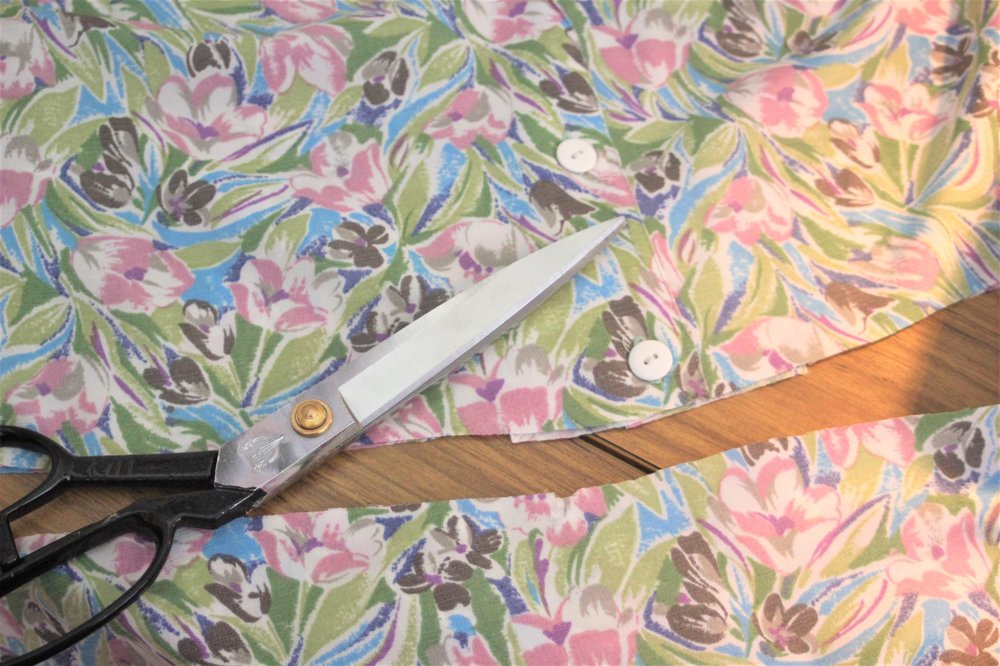 4 – I'd like it in a different colour
If you like a style but it's not your colour, can you dye it? Most natural fibres can be successfully dyed using an appropriate fabric dye. Just make sure it's white or a very pale colour to start with. You could even update the piece with a festival-ready tie-dye effect in a selection of vibrant colours.
A sewing machine in the process of turning up a hem. Photo: Cassie Fairy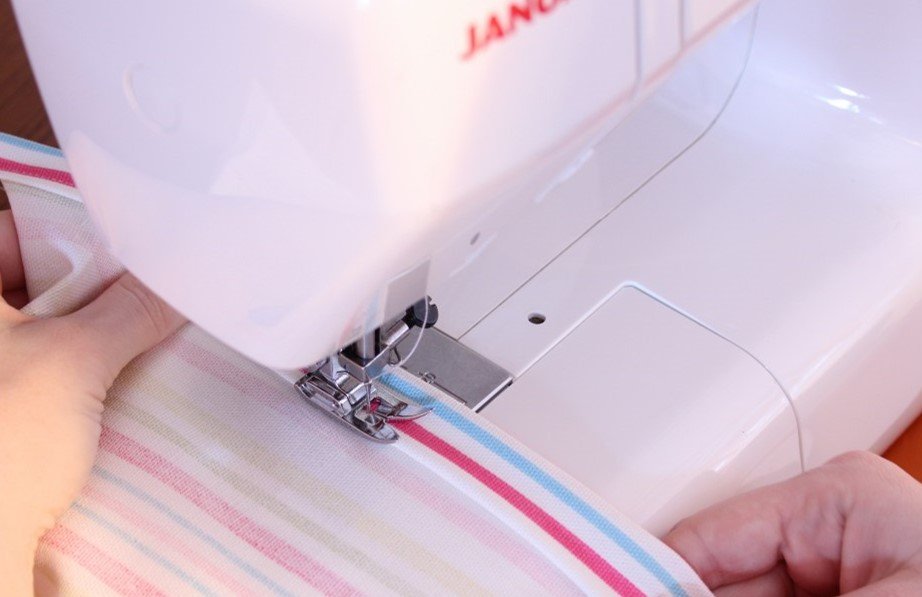 5 – I might not actually wear it
The good thing about secondhand shopping is that you can take a chance on an item that you're unsure about because the price is often less than buying it new AND you're donating to charity at the same time. Who knows? Just because you don't have an occasion to wear that dress to right now, doesn't mean a special event won't pop up in the future and you'll wish that you'd picked it up when you had the chance. And, even if you never get around to wearing it and it stays in your wardrobe for years, don't worry – you can always donate it back to charity so that someone else can enjoy it in the future.
Check out Cassie's blog My Thrifty Life to discover plenty of low-cost clothing hacks, DIY projects and money-saving ideas.