Giorgos Moutafis/Oxfam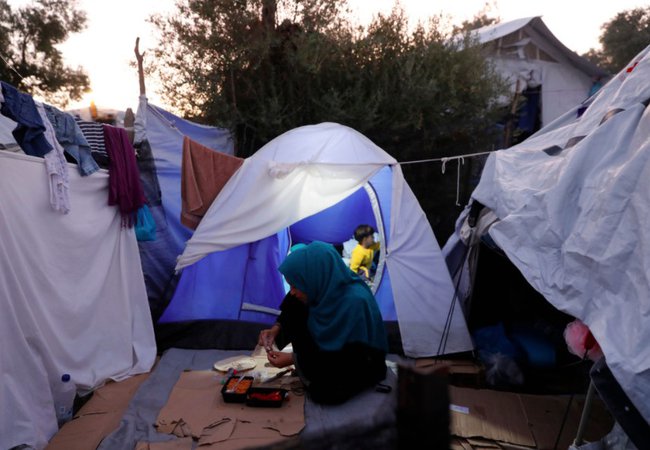 Think about the importance of home
Activity ideas for ages 7-14
What does home mean to you?
Why might someone be forced to flee their home?
What would you take with you if you were forced to flee?
We've put together some activity ideas to help you think about the importance of home.
Rohingya refugees fleeing Myanmar for Bangladesh. Photo: Tommy Trenchard/Oxfam
A place to call home...
COVID-19 has seen many of us spending more time at home than usual. But before the first lockdowns began almost 80 million people around the world had been forced to leave their homes, communities and sometimes families, and start over somewhere new.
What does home mean to you?
Think about what home means to you. Talk to someone about your ideas if possible.
Is home just a building or a set of rooms, or is it something more than that? If so, what?
Maybe home is more about family and friends, the place we grew up, daily routines or feeling part of a community.
How does your home make you feel?
Perhaps you could write an acrostic poem, where the first letters in each line spell out 'HOME IS'.
Or maybe you could paint or draw a picture to share your thoughts and feelings.
Nigel Willmott/Oxfam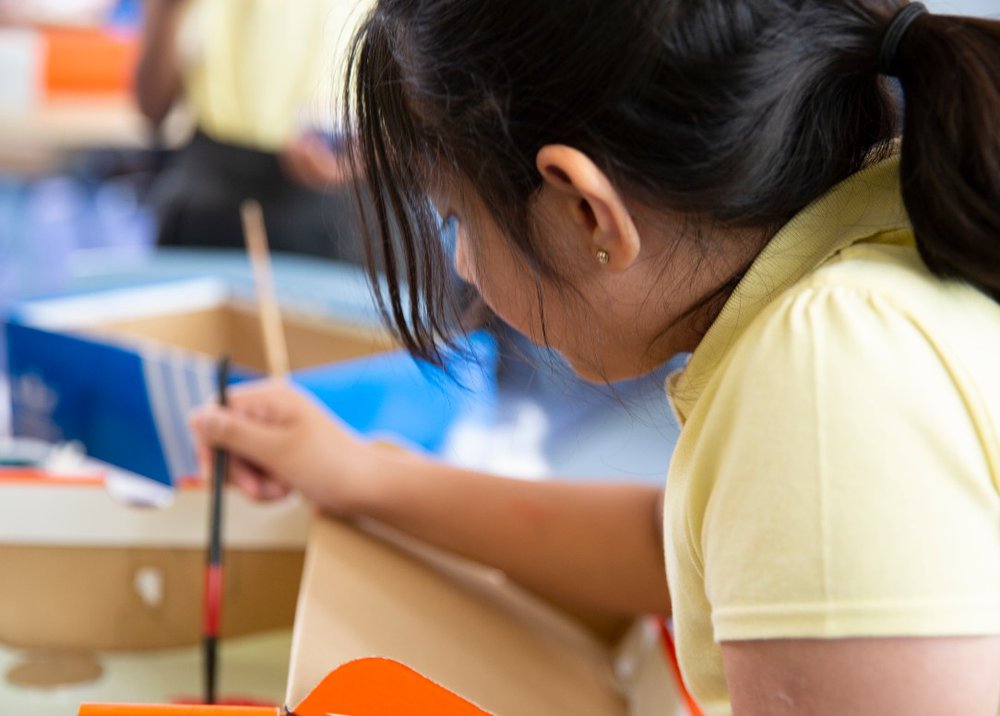 Make a dolls' house
The Giant Dolls' House project is a social arts project which aims to raise awareness of the importance of a home and community for all and to celebrate our similarities and differences. Children (and adults) of all ages are invited to take part in the project by making a dolls' house in a shoe box to share their experience of staying in one space because of self-isolation and social distancing.
All that is required is a box (it doesn't have to be a shoebox!).
Decorate it in a way that reflects your thoughts and feelings about the meaning of home.
You could could make the box on your own or together with other members of your household.
Remember home means something different to each one of us and you can decorate your box however you like. You might want to think about:
The physical structure of a home such as the roof, walls or one or more of the rooms within it.
The furniture and decorations within your home, as well as personal possessions that are important to you such as photographs or a favourite toy.
Daily or weekly routines, celebrating birthdays or festivals, or spending time with family and friends.
The community where you live.
You can decorate the box with anything you find in your home or garden (if you have one). Think about natural materials such as bark, plants and natural fibres or reused materials such as old magazines, fabric scraps or plastic bottle caps.
Nesma AlNsour/Oxfam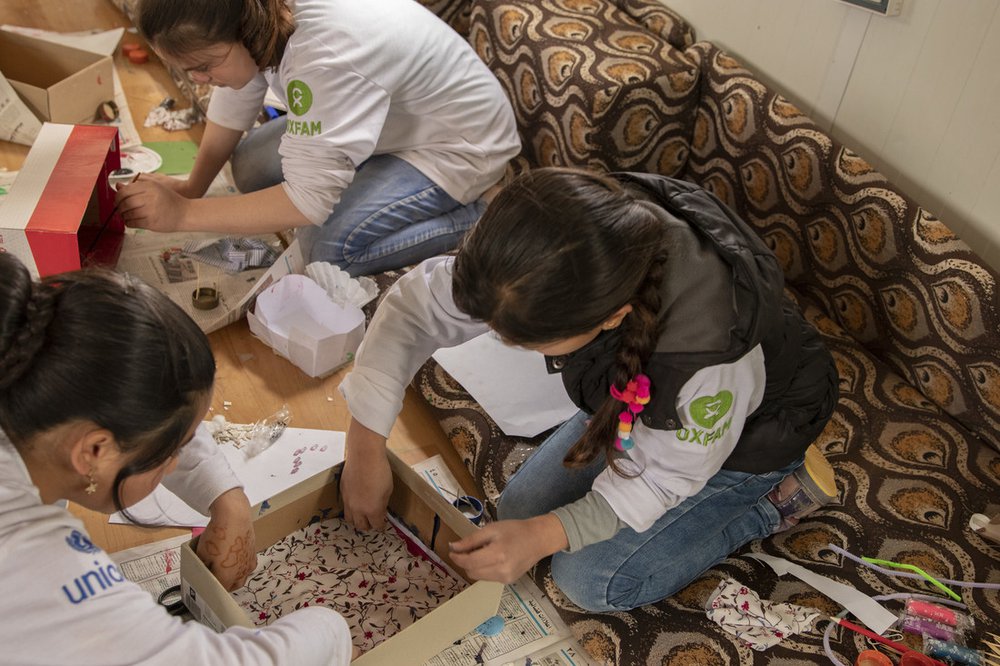 See the Giant Dolls' House on Instagram to view some of the imaginative boxes that were created last year.
What would you take with you if you had to leave home?
Millions of people around the world have been forced to flee their home because of conflict, poverty or natural disasters.
Think of five things that you would take with you if you had to suddenly leave your home and might never be able to come back.
Draw or write these items in an outline drawing of a suitcase. You could use the template in the Packing my suitcase activity sheet or design your own.
Talk about your choices with someone else.
Why did you choose these items? 
Was it difficult to decide? Why? 
Which of these things would be most important to take with you?
What would you miss if you had to leave home? Think about aspects of your life such as friends, school and community as well as physical objects such as things you own.
How would you feel if you suddenly had to leave home? Draw or write these feelings around the outline of your suitcase.
Philip Hatcher-Moore/Oxfam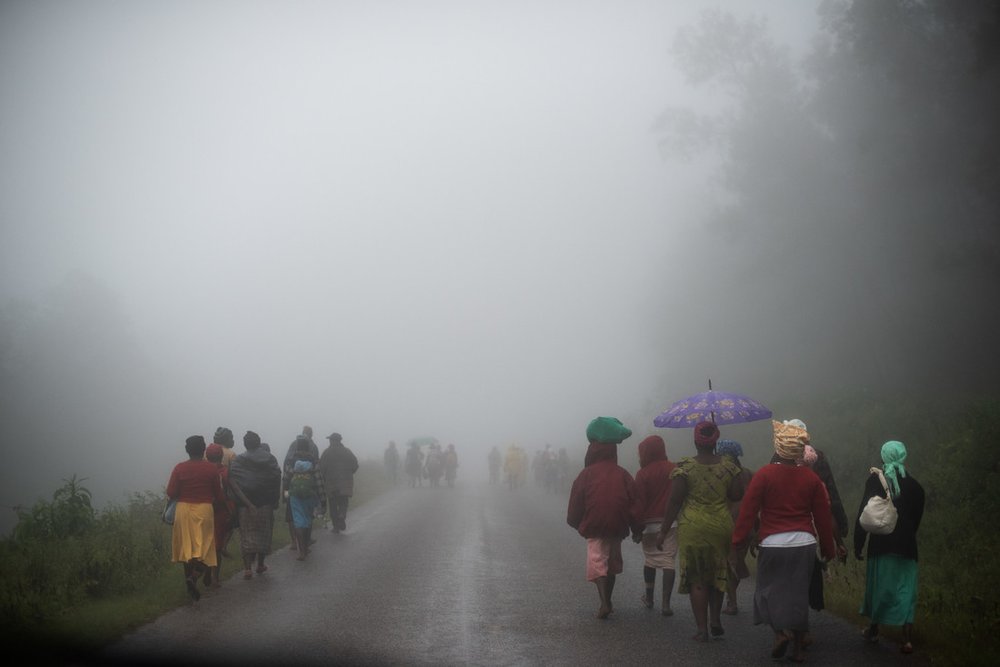 Further learning
With links to different subjects, this Oxfam resource supports children aged 7-14 to develop empathy for others and think critically about why some people are forced to flee home.
Oxfam is calling for a change to the rules on family reunion so that it's easier for refugees to be joined by their loved ones. See this resource for ages 11-16 to learn more about the lives and experiences of refugees before writing compelling postcards to MPs on the issue of family reunion.
Developed by Gapminder, Dollar Street is an interactive online platform which uses photographs and statistics to provide a fascinating insight into the lives and homes of people all over the world. Explore what home is like elsewhere in the world, identify similarities and differences, and think about the inequalities that exist between and within countries.
BBC Teach – Seeking Refuge
These animated stories provide a unique insight into the lives of young people who have sought refuge in the UK.
The UN Refugee Agency (UNHCR)
The UNHCR website has lots of teaching materials on refugees, asylum, migration and statelessness, including useful facts and figures, animations and stories.
Refugee Week takes place every year across in the world in the week around World Refugee Day on 20th June. Its aim is to celebrate the contribution of refugees and encourage better understanding between communities.
Visit the Refugee Week website
City of Sanctuary supports groups and individuals across the UK (including schools) to help provide welcoming places of safety for all and offer sanctuary to people fleeing violence and persecution.